There's nothing wrong with cobbling a trip together. My trip from Vancouver to LA with a major stop in San Francisco was cobbled together.
I do it all the time. I plan around what I want to do and what I can afford. Just because a place or thing to do is not high on my list does not mean that it won't turn out to be great. In my experience, it often does.
This trip came about because I wanted to go to a conference in San Francisco. Ah, if I'm going to be on the west coast, why not stop in to see relatives in Vancouver. Hmm. How to cover the distance between the cities? Well I love the train. Oh yes, there's a major train route I haven't yet taken… You know how a trip can grow.
Cobbled made the trip multi-faceted.
I visited family in Vancouver for four days.
I toured San Francisco for three of days and then attended a conference for two days.
I went to LA simply because I wanted travel the full length of Amtrak's Coast Starlight. I spent one night there and took the red-eye home to Toronto.
The result, at times it was expensive and other times less so. I'll give the details and then the total cost at the end.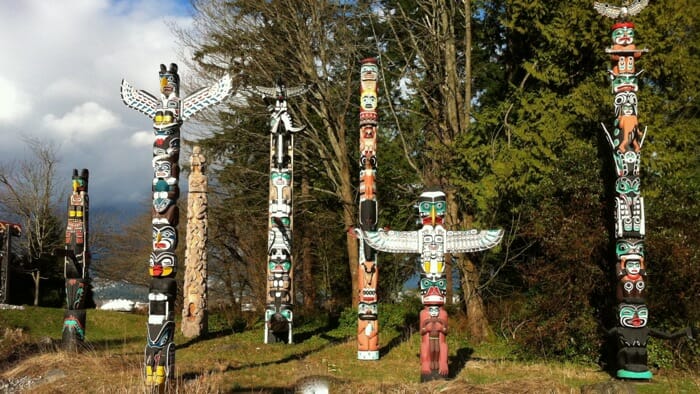 The big ticket travel items.
Transportation and accommodation are always the most expensive aspects of any trip. Here's how I worked it:
Flights – I had Aeroplan points which I decided to use for this trip. I used 25,000 points plus $130 (for fees and taxes) to fly to Vancouver and home from Los Angeles. My total flight cost was $130.00
Train – Amtrak is an amazing deal when you book in advance.

The Coast Startlight's

official run is from Seattle to LA however they bus people from Vancouver to pick up the trip there. My total train fare (coach) was $159.
Accommodation

Four nights in Vancouver – free thanks to my relatives.
One overnight on the train – free.
Five nights at the HI San Francisco Fisherman's Wharf Hostel at Fort Mason with views of the Golden Gate Bridge. It is a 15-minute walk to Fisherman's Wharf where the conference I was attending took place. – $248.43.
One night at the Inn at Venice Beach – $24.82 thanks to one room-night credit from Hotels.com.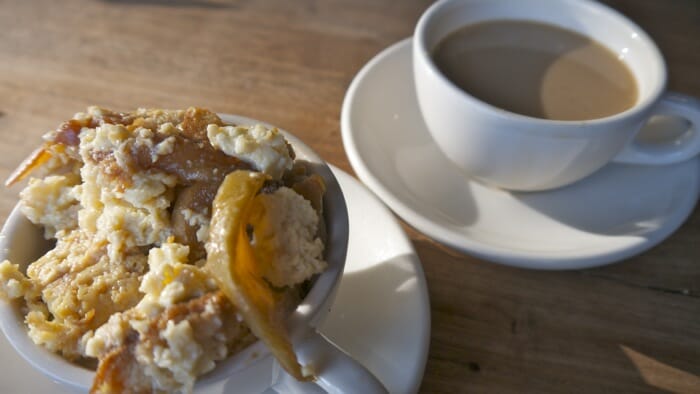 Trains, planes and food trucks – the cost of eating when traveling
There were a couple of good restaurants, some food trucks, airplane/train food (the food on the train was quite good – on the place, not so much) and grocery store purchases. I have no standard go-to solution when it comes to eating. Not to get into too much detail, here's how I spent on food.
3 meals at good restaurants including tips – one was a light meal at a bistro – $108.00.
4 meals on the planes (not included on the flight?), trains and airports – $61.52.
2 meals at food trucks – $32.50.
3 meals from grocery stores and specialty food stores – $42.12.
Light fare at coffee shops – $64.81.
Breakfasts at the hostel – free.
Meals at my relatives – free.
Meals at the conference – free.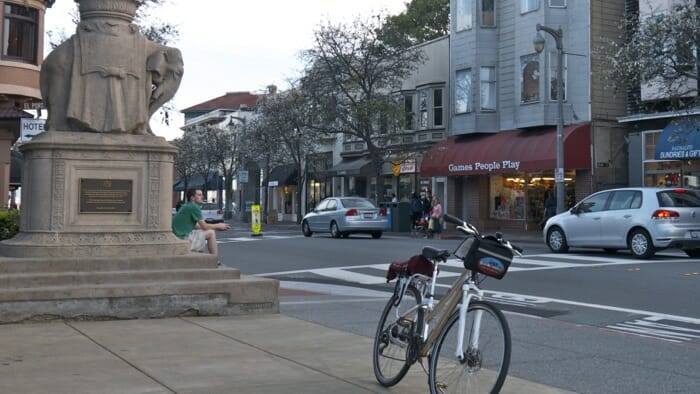 Getting around – the cost of transit and taxis in Vancouver, San Francisco and Los Angeles.
LA is the main reason that I separate this out from other expenses but there are getting-around expenses in every city. The main challenge is getting to and from airports inexpensively.
Vancouver airport into town by transit – $9.00. (It's less expensive to return to the airport due to a tax structure.)
Public transit in Vancouver. The cost is $2.75 per one zone trip – $8.25.
Taxi to train station for early morning of departure for Coast Starlight trip – $18.00 with tip.
Public transit in San Francisco. There is a visitor pass for $15 a day or $29/week however I'm a big walker and didn't need these. I paid $2 each time I got on a bus – $16.
Taxi in LA from train station to my hotel in Marina del Rey. I arrived at night (something that I don't recommend doing but I didn't have an option due to the train schedule) so I took a taxi – $70 with tip.
Public transit from Marina del Rey to the LA airport – $1.50 (what a deal!).
The Price of Entertainment
There are trips where going out in the evening is great and trips when it is really not important at all. This trip was the latter. I spent Vancouver enjoying family. Half my days in San Francisco were at the conference and half were spent enjoying the city. My one day in Marina del Rey (Venice Beach) I spent at the beach people watching. So I didn't spend much on entertainment.
Bike rental – I rented a bike for a day, rode across the Golden Gate Bridge and took a ferry back – $33
de Young Fine Arts Museums of San Francisco – I spent the good part of a day there – $24 (normal price $26 because of a special O'Keeffe exhibit but I saved $2 for having taken MUNI public transit.).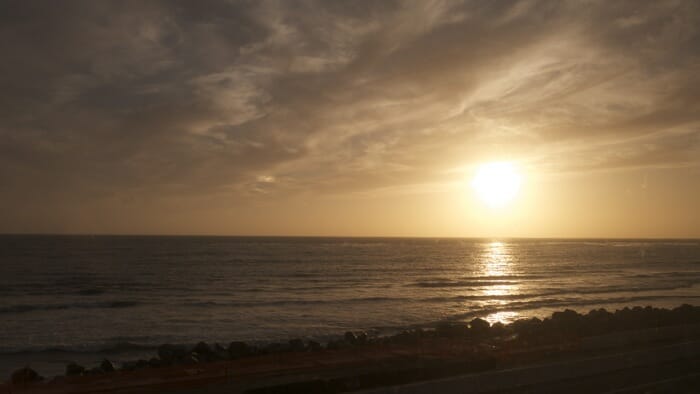 And the Vancouver to Los Angeles with a long stop in San Francisco trip cost…
The actual cost, all in, for this eleven-day trip was $1052.95 thanks to:
Using points for my flights
Staying with family for the first four days
Booking my train early and traveling coach. This trip has one overnight between Seattle and San Francisco. Not the most comfortable choice but certainly an affordable one.
Staying in a hostel.
Using transit as much as made sense.
Going to just a few restaurants.
It should be noted that my conference pass, which included lunches, was $350.