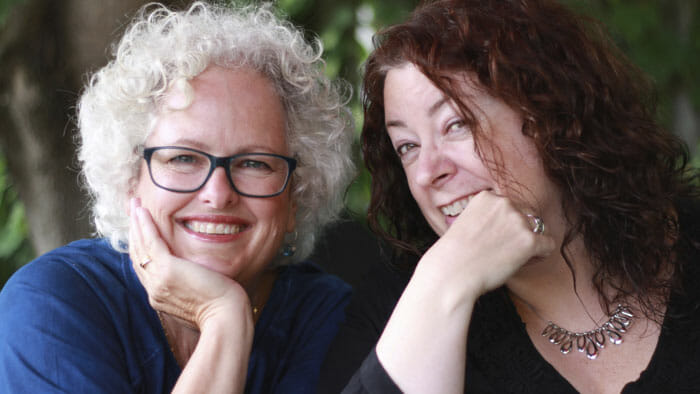 In these extraordinary times we've been living through, a lot of things have fallen through the cracks. The anniversary of the launch of Solo Traveler was one of them. In fact, we've missed the last two anniversaries due to preoccupations related to the global pandemic. My last anniversary post was written for the Solo Traveler community in April 2019.
April 29th, 2021 marked 12 years since the day that Janice hit "publish" on her very first post. Six months later, I wrote my first post for Solo Traveler. A few years later, Simon joined us as our Business Manager.
What have we been up to over the last two years in the Solo Traveler community?
We have continued to publish new content on the website twice a week. Believe me when I say it was a struggle at times to figure out what we could write about when travel was effectively cancelled. We did our best to provide inspiration for future trips, information about changes in things like travel insurance, flights, and health and safety, along with tips and advice for making the most of going alone when travel resumes.
We continued to give interviews to journalists, participate in podcasts and radio programs, and contribute solo travel expertise for articles in a variety of online publications.
Four years ago, we launched the Solo Travel Awards to both recognize travel companies that serve solo travelers well and encourage others to follow suit. It hasn't made sense to run the awards over the last two years, but we'll revisit that in 2022.
Simon has developed and nurtured relationships with travel companies around the world, encouraging them to offer great deals to our readers through our monthly Advisory and Deals page. He has done an extraordinary job of maintaining these relationships throughout the pandemic, somehow finding and walking the delicate line between bringing in revenue and dealing compassionately with struggling businesses, making it possible for them to rebuild.
We brought on Tycko to work in sales alongside Simon. It feels like he's always been a part of Solo Traveler, but in fact, times being what they are, I've never met him in person! We only know each other through our weekly Zoom meetings.
We have continued to foster a vibrant community on Facebook, the Solo Travel Society, which now boasts more than 260,000 travelers from across the world. It is my pleasure to moderate this group, interacting with members 365 days a year, posing questions, sharing information and encouragement. Thank you to the solo travelers who stuck it out with me even when I was at a loss for what to post as we went through successive lockdowns and travel was impossible.
We collaborated with Abigail King of Inside the Travel Lab to create our 2021 Travel Planning Toolkit (no longer available). It is jam-packed with checklists, e-books, courses, tip sheets, handbooks and a budget template to help you prepare for your next trip, especially when all our travel planning skills may be a little rusty.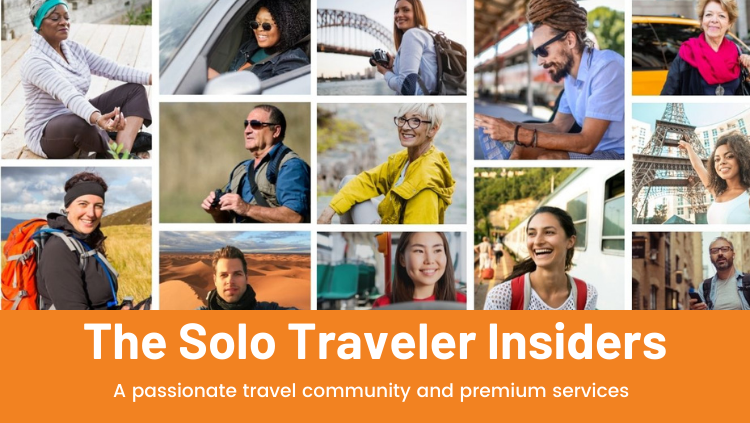 We launched the Solo Traveler Insiders, a membership program for those who want more than a website can deliver. This has been both a lot of work and a great deal of fun! For just $10 a month, members get access to our monthly virtual speaker series, which has included fascinating chats with people like travel insurance experts who addressed changes in their industry and how to find the plan that suits you best; solo travelers who have made inspiring trips, like walking the Camino; and, most recently, the co-author of International Housesitting: How to Travel the World and Stay Anywhere for Free and co-founder of the International House Sitting Academy
This summer, we welcomed King into our fold. He brings a fresh perspective, a younger voice, and new energy to our work on the Solo Traveler Insiders membership program and our Instagram account. In the future, we also hope to introduce him to you as a contributing writer on the blog.
Through it all, Janice's relentless drive to keep Solo Traveler going has kept us all going. We may not have been traveling, but we worked hard for the last year and a half so that once this period is over, Solo Traveler will not only have survived, it will – we will, the Solo Traveler community will – thrive! I could not have done what she did. She is every bit as amazing in real life as she seems in what you've seen and read about her. More so, in fact.
All of these things that we do are in service of our mission at Solo Traveler, which is to deliver information, inspiration, and advocacy for and on behalf of those who love to travel alone.
You are the reason we do what we do, and we couldn't do it without your participation in the Solo Traveler community: contributing destination posts, reading our articles and newsletters, participating in the Solo Traveler Insiders and interacting on the Solo Travel Society Facebook page, following us on Instagram.
Thank you for 12+ great years. Happy Anniversary to all of us in the Solo Traveler Community! We wish you lots more exciting solo travel to come!
This is my little tribute to the Solo Travel Society. Thank you for sharing your travel photos with us. Once we're all traveling again, I'll reach out for new photos and make a slideshow of our post-pandemic travels.