Sometimes we all want just a bit more than a blog can deliver.
This is where the Solo Traveler Insiders comes in.
We developed the Insiders program to offer a more personal touch to Solo Traveler. Each month the group gets together online for a speaker event on the second Wednesday of the month and a themed meet-up on the fourth Wednesday of the month. And how do we decide what the focus of these monthly events will be? We ask! We run a poll so that you can tell us exactly what you want.
There are many benefits to being a Solo Traveler Insider. Maija says it best.
"My fee to join the group is the best $ I've spent lately (except maybe my new traveling shorts). You're helping me find and begin the retirement phase of my life, solo, but not alone. This is the coolest – better than I could have imagined!"
Maija, Olympia, Washington
Upcoming Events
House Sitting. Free Accommodation? Did I Hear That Right?
Anyone can get into house sitting. Budget travelers, those on a career break, retirees, digital nomads, location independent employees and everyone in between. Jodie will share with us the ways and means of becoming a professional house sitter. She'll tell us about planning and scheduling your house sits, handling challenges that may arise, and even getting paid assignments. Jodie will provide tips and advice to make house sitting a viable option for your travels.
As a full time international house sitter, Jodie Burnham travels the world delivering loving care to homes and pets in exchange for free accommodation and the opportunity to live like a local in a new place. She is co-author of "International Housesitting: How to Travel the World and Stay Anywhere for Free". For Jodie, housesitting became a way to transition into retirement and travel the world on a small pension.
Around the World in 70 Days: A Modern Tale
Traveling around the world for 70 days as a first-time solo traveler helped Natalie Wester find her bold voice, process loss, and start a new chapter of life. She then used that experience to realize her dream of moving abroad as an expat. She'll tell us how she kept total lodging, meals, and ground expenses to an average of less than $50 a day, without staying in hostels. She'll share what she experienced as a Black, midlife female solo traveler, planning advice, how-to tips for transportation, whether the vehicle be a Tuk-tuk, taxi, or train, her best safety tips and destination-specific information like what to be prepared for in north African countries.
Natalie Wester is a solo international traveler and blogger, who, after two careers, pursued her passion as a writer. After retiring in 2019, she traveled around the world for 70 days with one carryon bag as a first-time solo traveler, in celebration of her upcoming 60th birthday. Her first solo trip took her from the US to Portugal, Morocco, Egypt, Thailand, Indonesia, and Japan. Natalie's blog, The Hot Goddess, seeks to inspire women over 50 by sharing unfiltered stories of personal transformation, overcoming adversity, and tackling fear. Find Natalie on Instagram here.
Insiders Get the Full Video Library of Past Events
After each speaker event we publish the video of the discussion in the Patreon community. It's the next best thing to being there.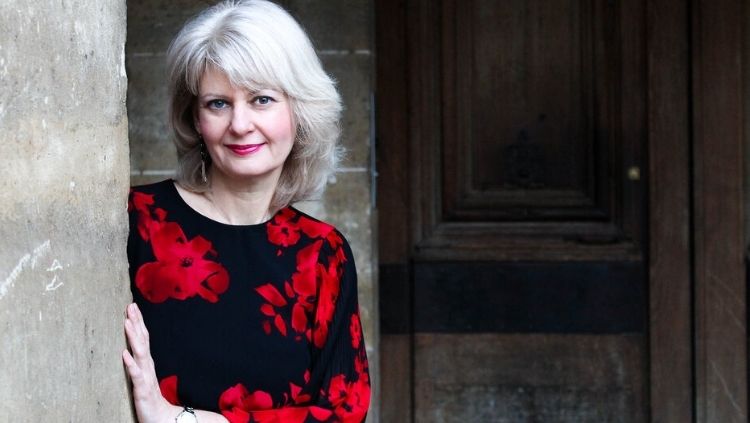 Free: The Wits & Wonder Travel Course
Hundreds of people have purchased this 7-week email course on how to travel solo. It gets right into the details and even seasoned solo travelers say they get new tips from it.
Best of all, it's free to Insiders after three months of membership.
"Insider Only" Discounts
Insiders get 50% off the Toolkit price.
Be prepared to hit the ground running when you're ready to travel again! The Travel Planning Toolkit includes 13 resources to make travel planning easy.
Insiders get 10% discount on Lanterns
Besides being beautiful, the Travel Lantern is also practical. The wood exterior wraps around a solid glass base. It can be exchanged with any cozie design.
Insiders Exclusive: "Dinner Party Stories" Give you the Weird and the Wonderful of Our Travels
Some of our travel stories don't make it on the blog. They just don't fit the blog in terms of our mission to share information that others can use on their solo travels.
Ah, but they tend to be great for dinner parties when the banter turns to travel.
Every month we share one of these stories with the Insiders. They cover the weird, the wonderful, the exotic and the challenges of our travels. They are stories that bring our dinner companions to laughter, awe or amazement.
The Full List of Insider Benefits
Here are the current benefits of being an Insider.
Speaker Series We book exciting and knowledgable travel experts from around the world according to the requests for Insiders.
Virtual Meet-ups Casual chats with us and your fellow Insiders. Ask us questions, share stories, talk about travel and life.
Input on Subjects & Speakers As an Insider, you'll have a say on what topics will be covered in our speaker series.
Free Course After three months as a Solo Traveler Insider we'll send you the Wits & Wonder Travel Course, our 7-week course with our top advice on traveling solo.
50% off the 2021 Travel Planning Toolkit. 13 resources to help you plan better as you get back to travel.
Dinner Party Stories So much happens behind the scenes of Solo Traveler. Small victories as well as heartaches. Travel stories that just aren't appropriate for publication. The type of stories we share at dinner parties rather than on the website.
Community Join a group of like-minded solo travelers and share your passion for travel in a private forum.
Early Access You'll be the first to know about the special deals and contests we offer.
Public Acknowledgement Solo Traveler Insiders will be recognized on our Virtual Wall of Fame on Solo Traveler. The first 100 Insiders will forever be known as Founding Members.
How to Become an Insider
It's simple to become a Solo Traveler Insider. Contribute monthly or pay annually and get two months free.
You will be taken to a page where you will see the three options and a "Join" button.
Click the "Join" button for your preferred level and you can securely sign up for our monthly services and events. If you want to pay annually, click the line below the "Join" button.
We hope you'll join us! It will be a pleasure for us to deliver a more robust solo travel program, to share more of ourselves and our work, and to get to know you better.