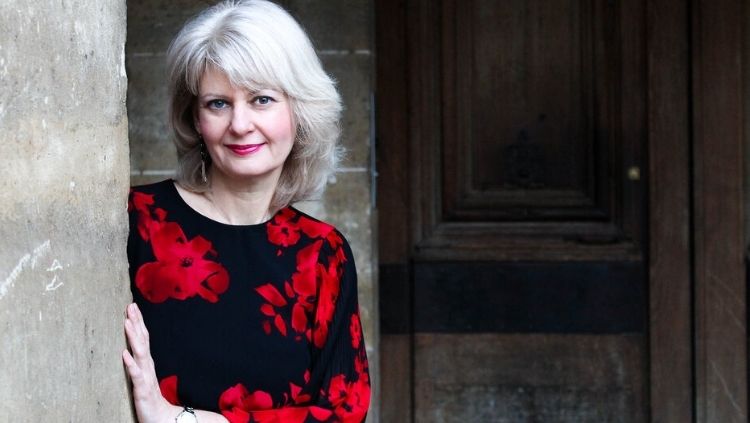 Several years ago, when I was preparing for a trip to Europe, a good friend virtually introduced me to Lisa Rankin, a Canadian who had followed her dream to Paris, thinking that we would have a lot in common. How right she was. Lisa invited me to join one of the food tours that she was leading in the Saint-Germain-des-Prés district, and a friendship was born! To this day, it remains one of the best food tours I have taken anywhere and Lisa is one of the loveliest people I have met in my travels.
Lisa is the founder and operator of the award-winning Flavors of Paris, sharing local, Parisian tastes and experiences with thousands of clients from around the world. This month, she will be our guest in the Solo Traveler Insiders Speaker Series. I recently interviewed Lisa to find out more about her, her tours, and life in Paris.
As a Canadian expat, you are living out your dream of living in France. Tell us a bit about how that came to be. Why Paris?
I was at a crossroads in 2011. My marriage ended, and I wasn't happy in my job. I felt stuck and needed to find a new direction.
As a little girl, I had read the Madeline books and became a Francophile, even though I would not have known that term back then. I love the French language, French art and architecture, and French food and wine. I had visited Paris a couple of times as a youth, both times on my own, and I soaked up enough of the city while I was there. So, in 2011, I decided I didn't have much to lose. I packed up four suitcases and headed to Paris to try to make it by launching my own walking tour company called Flavors of Paris.
Moving to another country is a very different thing than being a traveler. What was it like to be alone in Paris in the beginning and navigating everything you needed to get settled?
It was a little overwhelming at first. I didn't really know anyone here and didn't have any friends. It was daunting, but I kept reminding myself that it would change. I joined social groups to start making friends, and Facebook groups where I could ask questions, as well as asking questions of people I met.
The cheese lady at the market, where I now take clients on the Flavors of Paris Original Tour, sort of adopted me and she helped me in so many ways. For example, one day I was not feeling well and I needed some medication. When I saw her at the market, she took me to the pharmacy, explained my malady to the pharmacist, and requested the medication that I needed. Once I felt better, she took me to her family doctor to introduce me and get me added to his list of patients. I love her to this day for all the help and support she provided.
Have you done much solo travel since you moved to Paris?
It's funny. Before moving to Paris, I traveled more often. When I was 18, I had saved my money working after school and on weekends and used it to travel through Britain and Europe on my own for six and half months. I had the time of my life!
I have family in Canada, the United States, England, Ireland, and even Australia. They are not travelers so usually when I have the time or the money to travel these days, I end up going to one of those destinations.
Before the pandemic, I was planning to take some smaller trips to explore more of France. It is such a beautiful and diverse country. I will pick up those plans in the near future.
What was life like in Paris during the pandemic?
This is a big question. We endured three lockdowns of varying degrees. Certainly, it was much quieter, especially when we were under orders to stay at home. This was probably more strictly enforced here than in many places in North America. At times, in order to leave our homes, we were required to fill out a declaration form which could be demanded by police at any time. We were allowed out for one hour per day and could not go more than 1 kilometer from home, except in specific circumstances. I will share more about this and answer questions in the Solo Traveler Insiders Speaker session next week.
Now that things are beginning to open up, you will be returning to offering your award-winning tours! When we first met, I took your original Flavors of Paris tour. You now have several other options. Tell us about what you offer.
I started Flavors of Paris with just one tour. The Original Flavors of Paris tour is still our most popular one. However, clients started asking if I had additional tours. Many of them come back to France, so I have repositioned Flavors of Paris as tours that now address your other senses, not just taste. We offer a day trip to Monet's home and gardens, a tour specifically for those with a sweet tooth, a guided food shopping excursion, a food tour in the Marais district, and a tour with a professional perfumer who will guide you on a quest to discover your signature scent. In other words, we offer a full sensory experience to visitors to Paris.
Do a lot of solo travelers take your tours?
We get a mix of people on our tours. Solo travelers, couples, and families. They are perfect for solo travelers because the groups are small. We stop a lot for the tastings and it is always a convivial atmosphere.
Can you share a Paris insider tip for solo travelers visiting the city of light?
I would say to become a flaneur and don't be afraid to get lost. Flaneur is a French word for someone who wanders or strolls about. Paris is the perfect city for that. Don't pack your schedule too tightly and give yourself time to discover some little local gems, which lie around every corner.
Paris is the perfect walking city. Geographically speaking, it's not very large. It is full of fascinating little boutiques, food shops, cafes, and private art galleries. There is stunning architecture everywhere you turn.
If you find that you have no idea where you are, there is always a metro stop nearby, which is a great way to orient yourself. You can always turn to technology by uploading the app that I and all the local Parisians use called Citymapper. You just plug in the address you want to get to – say, back to your hotel – and it will show you where you are and how to get back by walking, public transport, Uber, or any other available mode of transit.
Lisa Rankin will be our guest in the Solo Traveler Insiders Speaker Series on Bastille Day, July 14th. Become an Insider to receive your invitation to the virtual event and take advantage of all the other benefits of membership, including a special offer from Lisa which will only be available for the month of July.