I'd like to introduce you to Nora Dunn, our guest in the Solo Traveler Insiders Speaker Series on January 12th. Nora (aka The Professional Hobo) is one of the original lifestyle travel bloggers. She started her full-time travel lifestyle in 2006 and traveled full-time for 12 years. Since 2018 she has maintained a home base in Toronto and continues to travel for weeks to months at a time, many times a year.
Specializing in slow travel, she has lived in and traveled through over 65 countries while working remotely. She combines her expertise as a former Certified Financial Planner with her lifestyle travel experience to teach people how to travel long-term in a financially sustainable way.
Nora gives people confidence to travel long-term by helping them set everything up in the best possible way for them – from finances to career to logistics and beyond. She does this with instructional and inspirational content on her website, The Remote Work & Travel Show on YouTube, personal consulting services, books, speaking, and more.
We recently interviewed Nora to find out a bit more about her story.
The leap from financial planner to full-time traveler is a big one. What led you to such a life-changing decision?
Most big life transitions come with big stories, but the shortest possible version of mine is that while I enjoyed my work as a financial planner, helping people design their ideal lives and lifestyles and engineering their finances to get them there, somewhere along the line I realized I'd been ignoring my own dreams—specifically a lifelong desire to travel in an immersive way.
Somewhere around 2005 I realized I just couldn't do that with traditional vacations. I needed to make travel a long-term lifestyle. I was afraid that if I put in another 30 years in the workforce, waiting until I retired to live out my travel dreams, I might be unwilling or unable to do everything I wanted to do.
Not wanting to look back on life with regret, I sold everything I owned (including my financial planning practice) and took off to travel long-term. I'm as surprised as anybody else that I traveled full-time for 12 straight years. I am now based in my hometown from where I continue to travel for many months each year.
Since 2007 you have traveled to over 60 countries. What are some of your most memorable solo travel experiences?
I'm pretty sure I've exceeded 65 countries now; the funny thing is I keep losing count! I'm not interested in numbers so much as experiences.
I've had a variety of impactful solo travel experiences. Obviously, my various train trips—most of which were totally crazy, like riding 11,000 kms in 11 days in Australia to see if it's possible to get bored on a train—are big highlights, and I'm hoping to plan a few more doozies this coming year.
Some other crazy things that happened while traveling solo:
I apprenticed with a shaman in Peru for two years (then worked as another shaman's assistant in Ecuador for 6 months).
I had a pretty rotten time in India, but it made for an entertaining story.
I circumnavigated Newfoundland on an expedition cruise.
You wrote about the Ultimate Train Challenge from Lisbon to Saigon in your book, Tales of Trains: Where the Journey is the Destination. Would you share a few highlights of that trip with us?
The mission of the Ultimate Train Challenge was to take on the world's longest possible train route, from Lisbon to Saigon. That in itself was an accomplishment, but along with my colleagues who dreamt up this idea, I decided to complete it in 30 days We met in Lisbon then each went our own way through Europe for the first 17 days before reconvening in Moscow. Then we rode the Trans-Siberian Railway from Moscow to Beijing, without getting off: 153 hours straight!
After tackling the world's longest train ride, we took the world's fastest train (at the time) from Beijing to Shanghai, and then a series of fascinating and bizarre trains down through China and Vietnam.
There were many highlights (and lowlights, for that matter) but I think the most beautiful ride was through Vietnam.
I created a video series that tells the story, including a diary of my Trans-Manchurian experience which is amusing. You can access my Ultimate Train Challenge playlist here.
You'll tell us all the details of your recent train journey around the United States with us in your Insiders Speaker Series session on January 12th, but could you just give us an overview of the route you took?
The route as planned involved taking Amtrak's Empire Builder from Chicago to Seattle, then a quick train to Portland, followed by the Coast Starlight from Portland to Los Angeles. Next up was the Sunset Limited from Los Angeles to New Orleans.
Things don't always go according to plan, and this trip was no exception. One of those trains got canceled, but I made up for it afterwards by taking the Silver Meteor from Florida to New York City a month later.
I did everything except the Silver Meteor with someone I'd never met in person before. You know, just to keep it interesting.
What makes train travel a great option for solo travelers?
Train travel for me is best experienced solo, partly because I find it utterly hypnotic and can lose hours just gazing out the window at passing scenery.
It also inspires me to write, as is evidenced by my book Tales of Trains: Where the Journey is the Destination, as well as the extensive four-part series I wrote about my recent circumnavigation of the United States.
Train travel is also significantly kinder on the environment than flying, and a more organic way to see the world and understand what lies between where you are now and where you're going.
If you take a long train trip, sleeper class is a great way to get there and save the cost of a hotel.
Lastly, meeting people on trains (especially as a solo traveler) is very easy. Because you don't take a train to get anywhere quickly or inexpensively (as compared to flying), there's usually camaraderie in a mutual love of trains and interesting stories to go with it.
Our January 12th edition of the Solo Traveler Insiders Speaker Series promises to be an interesting one! We'll talk to Nora Dunn about some of the amazing train adventures she has had, including her recent trip circumnavigating the United States by train. She'll share tips for solo travelers who want to do long-distance train trips, based on her experiences on some of the most epic train rides through over a dozen countries. To participate in our virtual chat and ask your own questions, join the Solo Traveler Insiders here. You can try it out for a month with no obligation to continue if it's not for you.
Speaker Profile: Celes Davar
Celes Davar was our guest for the Solo Traveler Insiders Speaker Series in October. When you become an Insider you will receive access to video recordings of this and all our previous speaker sessions.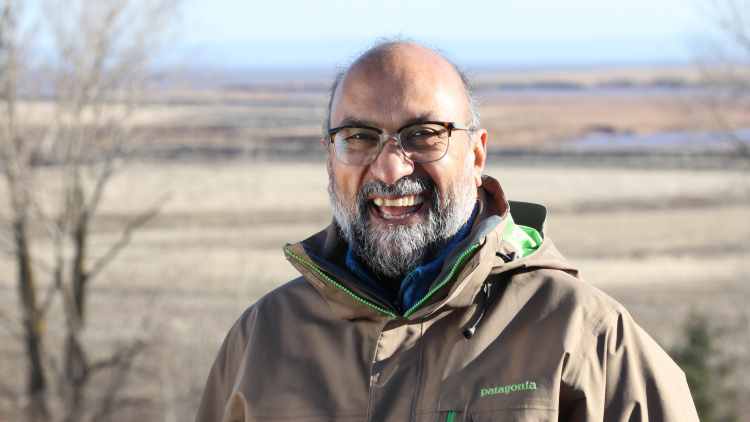 I'd like to introduce you to Celes Davar, our guest in the Solo Traveler Insiders Speaker Series on October 13th. Celes is a biologist, photographer, walker, and storyteller. Based in Nova Scotia, Canada, he is passionate about connecting people in his community to those who wish to learn about local culture, art, live music, and food. Through his award-winning company, Earth Rhythms he has been creating Canadian experiences for over 22 years, utilizing the power of stories to transform how we understand place. We recently interviewed Celes to find out a bit about the story behind the storyteller.
Can you describe experiential travel for those who might not be familiar with the term?
Experiential tourism is an emerging tourism development approach that involves the creation of hands-on immersive ways for travelers to participate in enjoying a destination.
The experience involves more than a talk, a demonstration, or a presentation. The person facilitating an experience (guide, storyteller, experience partner) creates activities that are sequenced into an overall program offering that is priced to reflect the many components that have been built into it.
A thoughtfully creative experience can last a couple of hours, a half day, a full day, or several days involving multiple components and multiple experience partners. All components of an experience involve hands-on learning with a local person (artist, musician, guide, chef, wine grower), the preparation and consumption of local foods, storytelling, or making something with the facilitator to take away. They are sustainable and often involve giving something back to the community (regenerative). Experiential tourism offerings reflect the reality that these experiences are only available in a specific destination because of the facilitator/guide who is leading the experience, and who lives there.
Is it a good travel option for solo travelers?
Yes, experiences offer one of the best ways for solo travelers to be immersed into a destination, meeting local people, trying out truly local foods, and participating in small groups to do things that are simply not available in other destinations or countries. Solo travelers meet other like-minded and value-aligned travelers who are willing to slow down, take time to be in conversation, and be open to the nature of the experience itself, and learning from locals.
I understand you are a biologist, among other things. How did you become interested in providing immersive travel experiences in Nova Scotia?
I am, by nature, a gregarious, socially engaging, and extroverted person. I love hosting people to take part in magical experiences. As a friend says, "Celes creates celestial experiences." What she means by this is that they are often one of a kind, offer transformation or an "aha" moment or moments, and our guests get to go to places and do things that most travelers would not know about.
As a biologist, I have been naturally curious about our relationship to the planet. Since my university days when I first became aware of ecology and the relationship of natural things, I have been pulled along a pathway to respect our relationship to natural processes, Mother Earth, and the cultural traditions of people who live in the area where I live.
I worked for our national park system in Canada for over 22 years and then started my own experiential tourism company in the province of Manitoba, at the geographical heart of Canada. I quickly realized that almost every experience is enriched by spending some time outdoors. But it's about more than being outdoors. It's about helping travelers discover something in nature that causes wonder for them. Whether it was creeping up on an elk that had been killed by wolves, getting down on the ground to discover what makes mosses unique, or discovering local ecology through foraging wild plants to make a wild tea, all these elements enable us to be playful and curious.
The objective of my work has never been about disseminating knowledge or telling people about a place or its traditions. Rather, I have taken a more challenging route, which is to create experiences that offer the opportunity for our guests to slow down, be outdoors, smell the air, and breathe deep. From there, we can go on to do other things that come from having first established a connection to nature locally.
I became interested in creating and providing immersive travel experiences as a result of being a park naturalist and visitor experience manager in Canada's national park system. From there, I began to yearn to do this as a business. Our business model has not been that of a traditional tour operator, though. Rather, my intention has always been to choreograph and sequence a number of things (walking, foraging, eating, songwriting, reflecting) into a unique experience for small groups of people. We have done this by coaching local people in my community to offer specific experiences, which I then stitch together into an itinerary.
Please tell us about a wonderful experiential travel experience you have had, and what made it special.
One of the most memorable experiences we had was when we went to Peru for a month, about 12 years ago. It began by getting a recommendation from a friend in Canada about a person that they had used as their inbound operator in Lima. I contacted this person, and asked him if he could customize a three to four week itinerary for four couples to do a number of different things in Peru. At times, the eight of us would be together. At other times, we would be doing our own thing.
What I remember is how we carefully communicated about our needs and interests, and how this was instrumental in him sourcing out exactly what we needed. We had to explain that we were not interested in a packaged tour, nor staying in 4-star hotels. This was hard for him to understand. Eventually, he put together a rewarding itinerary for us. What made it special was that he customized it for our specific requirements; he became a friend.
By understanding our needs, he then exceeded our expectations by providing us with a cellphone to contact him directly at any point in our travels; he hired an incredibly well-qualified and certified mountain guide for our five days in Machu Picchu and area, enabling us to take part in several one-of-a-kind local experiences in the Sacred Valley, eat local foods with farmers and meet villagers high in a mountain village; and then created drop-in opportunities for us to encounter incredible artists as well as friends who made local saliva-fermented chicha beer. All these experiences were customized, just for us.
I read that you are a lover of roots and folk and that music is an important part of understanding a destination. Can you share a couple of your favorite artists and why they are important to telling the story of their culture?
We have participated in many different ways of experiencing, hosting, and making roots and folk music part of our lives. As a family, we attended the annual Winnipeg Folk Festival in Manitoba for over 30 years. We have also hosted a unique way of experiencing music in Canada, called House Concerts, in our home. This enabled us to host Canadian songwriters and musicians, introducing our local community to intimate "listening concerts" in which storytelling by the songwriter and musician were as important as the music they created. These intimate moments are transformational for me, giving me a sense of the power of music to transform lives. They have also given me a sense of Canada, through the songs and words of these troubadours and poets. For our community, it provided them with access to stellar musicians and songwriters in a rural setting.
A few of my favorite artists include:
Terra Spencer, from Nova Scotia. She has been nominated for Contemporary Singer of the Year in the 2022 Canadian Folk Music Awards. Terra writes about the ordinary things, buildings, and events in our local area of Nova Scotia in the most beautiful ways. Her songs and her voice compel you to stop and listen. She causes you to reflect about your own life, and community, and where you live. She is an emerging artist and is developing a casually surprising approach to songwriting and music that is very compelling.
Stephen Fearing from Victoria, BC. Stephen is an incredible guitarist and songwriter. His works and songs are direct, wistful, and soulful. They speak to the Canadian consciousness and include difficult subjects such as the anti-feminist murder of 14 women at a university in 1989, the Montreal Massacre. This event is commemorated as the National Day of Remembrance and Action on Violence Against Women. His song expresses the shock and rage and asks us to "ring the bells of morning".
My involvement with songwriters has led to one of the most important things that I try to include in all customized experiences for small groups that I create. I usually make sure to include a local songwriter, not just to sing songs, but to write a song with the group.
Responsible tourism is a big part of what you do. Could you offer one tip that will make a difference, for solo travelers who want to travel more sustainably?
Ask how you can give to the community you travel to. Give more than the price of your trip. What one local cause, young person, project, or carbon offset can you give $50 or $100, and say thank you! We can easily spend $100 on a meal for ourselves these days. That same amount in direct support of a local project can go a long way. By doing this intentionally, we become responsible for our impact on a local community. We acknowledge that we are visitors, and we actively help give back to the community.
Our October 13th edition of the Solo Traveler Insiders Speaker Series promises to be a fascinating one! We'll talk to Celes Davar about slow travel, sustainability, local food, and connecting with the soul of a destination. To participate in our virtual chat and ask your own questions, join the Solo Traveler Insiders here. You can try it out for a month with no obligation to continue if it's not for you.
Solo Traveler Insiders Speaker Profile: Natalie Wester
Natalie Wester was our guest for the Solo Traveler Insiders Speaker Series in September. When you become an Insider you will receive access to video recordings of this and all our previous speaker sessions.
I'd like to introduce you to Natalie Wester, our guest in the Solo Traveler Insiders Speaker Series on September 15th. Natalie's stories of midlife transformation, leaping into the unknown, and the lessons that solo travel can offer are inspiring. King recently interviewed Natalie to find out more.
Courage isn't the absence of fear, it's simply finding the strength to do something even though you're afraid. Natalie Wester is a great example of this as a first-time solo traveler who dove into the deep end, embarking on an ambitious 70-day round-the-world solo journey. Now an international solo traveler and blogger, Natalie inspires women over 50 with unfiltered stories of personal transformation on her blog, The Hot Goddess.
Tell us a bit about your life prior to taking this epic solo trip.
I'm a retired second-grade reading teacher who once stood with the President of the United States in the Oval Office of the White House as a state Teacher of the Year. Teaching was my second career for 14 years. Prior to that, I'd spent more than two decades in business, including as a company Vice President and then 14 years running my own consulting practice. I hadn't planned on switching careers. I went back to school to get a second master's degree because I wanted to understand how children learn to read after my son was diagnosed with dyslexia. The decision to take a pay cut of more than 60 percent to become a teacher was not something I considered until I was offered a position in a school serving a significant number of at-risk children.
You've had an amazing transformation and adventure since you retired in 2019 to travel the world and pursue your passions. What led you to make that decision?
I say I finally gave myself permission to be happy and choose to change the life I was living so I could live a life I love. Like many big changes, the catalyst for my transformation—my reimagined midlife—was loss. The death of my father and the ending of a long-term romantic relationship the same year led me to the decision to retire early, at 59. When I received a cash retirement incentive payment, that got me thinking about travel. It started with wanting to see Portugal after reading it was an inexpensive place to live for ex-pat retirees. Then my list grew, and I settled on travel from the USA to Portugal, Morocco, Egypt, Thailand, Indonesia, and Japan. At one point the list also included UAE, South Africa, India, Australia, and New Zealand, but financial realities quickly winnowed that list. It was a good thing, too, or I would have been stranded overseas when COVID-19 lockdowns were beginning. I returned home before Christmas, in December 2019, when we were just starting to hear about COVID.
How did your previous career and life experience prepare you for solo travel?
I had traveled internationally many times – France, Italy, Ireland, Iceland, Amsterdam, Switzerland, Germany, Hungary, Austria, Czech Republic, Slovakia, Spain, Mexico, Canada – but always with someone, never alone. This around-the-world journey in midlife was my first time as a solo traveler. Other than knowing how to pack light (I took only one carry-on bag for my 70-day trip) and having that super-prepared teacher-on-a-field-trip mindset, nothing really prepared me for solo travel.
I have to say I was terrified the night before I was to depart. Panic set in. I am afraid of flying, afraid of heights, and afraid of getting lost. I almost canceled the trip the night before I was to leave. I had to talk to myself to take the first step of just getting to Portugal. I told myself I could then cancel the rest of the trip after I got to my first destination. It was a little bargain I made with myself to manage my fear. Knowing I had an out helped me find the courage to just begin. I didn't end up needing to use that out.
What is the most important thing you learned about yourself on your round-the-world trip?
I learned I had the courage and ability to do the entire trip all by myself. I learned that I can figure out how to pivot and adapt to the unexpected. I learned that I can get lost and still be okay. And I learned that I can be afraid and act anyway.
I was looking to jettison deep sadness and disappointment, and to lose some invisible baggage I'd been carrying around to my detriment. My solo trip helped me do just that. That first solo journey was the most empowering experience of my life, so far. It was the stepping-stone to a reimagined life back home – a life filled with joy and curiosity and the courage to take risks and try things I've never done before. In some ways, perhaps you could say my solo trip saved my life by showing me I had the strength to invent a new life for myself.
As solo travelers, we often find that locals will help us along the way. Can you share a story of the kindness of strangers you encountered on your journey?
I met so many kind strangers, some of whom have become friends.
A restaurant owner re-opened her kitchen to personally cook me dinner when I arrived after the restaurant had closed on my first day in Sesimbra, Portugal.
A Portuguese Uber driver drove out of the way, on his own dime, to go to a pastry shop in Azeitao so he could treat me to his favorite Ovos Mole egg yolk pastry.
A Berber employee at the riad where I stayed in Marrakesh walked me through the maze of alleys in the old medina to a restaurant he'd suggested. This riad was out of the way, Google Maps did not work, and I was always getting lost. He knew I wouldn't be able to find the restaurant. He actually laughed when I said I'd try to find it. "No. No. Not you. No." When we got there, I inquired about the proximity of nearby bank ATMs. He shook his head, reached into his pants pocket, and pulled out his own money for me to take. I refused but he insisted, telling me I could give it back to him later.
What is one piece of advice you would offer to someone contemplating embarking on their first solo trip?
If you are afraid to do something you've never done before, just take the first, single, small step. I did not start small, with 70 days and 6 countries, but I gave myself just one small goal to start – get on the plane to Portugal. Starting with a short solo journey to just one country is a good introduction or going solo to a domestic destination before trying it alone internationally. Another option for first-timers is to go with a tour group of solo travelers.
Speaker Profile: Jodie Burnham
Jodie Burnham was our guest for the Solo Traveler Insiders Speaker Series in August. When you become an Insider you will receive access to video recordings of this and all our previous speaker sessions.
Let me introduce you to Jodie Burnham, our guest in the Solo Traveler Insiders Speaker Series on August 11th. After a devastating financial loss in the middle east, Jodie and her wife made a life-changing decision to not return to Australia. Instead, they started a whole new life as digital nomads, choosing house-sitting as the ultimate travel hack. For the last 8½ years their cost of living has been reduced to 70% less than the cost of living in a fixed location. They see no end to this freedom lifestyle and own nothing more than the 50 pounds worth of luggage they carry.
Jodie is the co-author of International Housesitting: How to Travel the World and Stay Anywhere for Free and co-founder of the International House Sitting Academy. On August 11th, she will share her story along with tips and advice for solo travelers who want to explore the world of international house-sitting. I recently interviewed Jodie to find out more about her extraordinary story.
I understand you've been house-sitting continuously for a number of years now. Most of us go off traveling for periods of time, then return home. Tell us a bit about what it is like to not have a consistent home base.
Yes, it's been over 8½ years of virtually full-time international house sitting. We actually left Australia in 2011 and became residents of the UAE in Dubai for 16 months and when we cancelled that residency visa, we officially become residents of nowhere. Still citizens of Australia with Aussie passports, but no longer residents of anywhere. It's really quite a freeing feeling that is not for everyone, I know, but it suits my DNA down to the ground!
The only real issue of not having a home base comes with how the world seemingly decided a while back that you are not a real person unless you have a home address. This does cause a few problems when opening up accounts for various things, but there's always a workaround. The best part of not having a home base is getting to be stewards of other peoples' homes and possessions. No longer owning or storing stuff feels like a way for us to have a lighter footprint on the planet.
For many of us, the last year and a half have involved very little (or no) travel. Did you have house sits all the way through the pandemic?
We were house-sitting in Montreal at the start of lockdown and knew we had to get out quick. Mexico was the best option due to the fact that they offer a 6-month tourist visa, so it made sense to ride out what we thought might be 6 months (wishful thinking) in one affordable location. The thought was, if we needed to rent, Mexico would be the place to do it.
We arrived in late March to take over a 10-day house sit from some friends who had to get back to Canada. This was extended to a 2-month sit. That was followed by a 5-month beachfront sit 20 miles north of Cabo San Lucas.
There was a one-week gap in between, so we drove to Puerto Vallarta and had a very different experience of what is normally a bustling tourist town. Pretty much everything was closed. Thankfully, the Mexican government offered a 6-month humanitarian visa extension, so we headed from the beach back to a familiar city in the mountains to rent for a couple of months. That led to helping out with many house-sits over the end-of-year holiday period.
Then, in January & February, loads of expats were heading to the United States for their vaccinations, so again, there were plenty of house sits to choose from. Right now, we're on a 6-month long house sit in Guanajuato which will end mid-September. Our visa has expired but all advice has been to not worry about it. There may just be a small fine upon departure.
How many house-sits have you completed now? In how many countries?
We have done 79 house-sits across 22 Countries in 8½ years.
I suspect it's not just about a beautiful home or an interesting destination. What makes for a great house-sitting experience?
The connection with the homeowner and the pets. Here in Guanajuato, the elderly German couple were at first very cautious taking us on for the first time back in 2017, but we developed a real friendship. We were able to introduce fellow sitters to them each year following, saving them time interviewing lots of potential sitters and giving them peace of mind. The relationship has built over 4 years and they have generously offered us their city apartment free of charge anytime we visit (if we're not house-sitting at their big house).
Often travel experiences that are stressful or confusing in the moment turn into great (sometimes funny) stories later. Can you share some particularly unusual situations you found yourself in? Have there been any disasters?
We endured a low category hurricane last September on the Baja California Sur. Other than needing to do a big clean-up, we just had to keep the dogs close by and comforted. We've been in the Caribbean through hurricane seasons a few times but have thankfully not had any major storms to deal with. Fellow house-sitting friends haven't been so lucky, particularly through Irma a few years back. Their tales are scary to hear, but the upside is that the homeowners had people in their homes not just for the pets, but to minimize storm damage where possible.
As for an unusual experience, we once arrived into Costa Rica to start a sit where the homeowner had already left. The location was a 4-hour drive from San Jose, so her friend drove her to the airport, then waited for us to drive us back. That friend then handed us over to another friend who drove us up to the jungle location. We arrived just at dusk and were left to find the hidden keys and walk in to meet three dogs and one cat with a note telling us each of their names.
We got to drive a 4-wheel ATV to go to the grocery store and run the dogs – it was so much fun! When we left, we missed meeting the owner again. This was the only time we didn't get to do a video interview so we had no idea what the homeowner even looked like until we were in her home seeing her photos on the walls. It took another six months until we were traveling from Panama by land back through her Costa Rican village that we finally got to meet.
That experience was in our first year of house-sitting and made us realize the amount of trust exchanged in this unique service-based way to travel. It fills our hearts and reminds us we are, indeed, all one.
Do you always have your next house-sit booked before the current one ends or do you take time off in between to enjoy a destination without responsibilities?
I'd prefer to talk about the solo travelers in our wonderful community rather than our unique situation as a couple who started traveling with just $300, no credit & savings (kinda silly, yes!).
Normal people don't usually do what we did to get started. We had to book back-to-back and did it super intuitively. But for our solo traveling friends, it's each to their own. Some love to go back-to-back with bookings like we do, others do it in stints, especially if they work online or are travel influencers.
There are solo sitters who like to explore and take adventures, then come 'home' to the comfort of a house sit where the internet is good, the kitchen is fully stocked, and laundry can be done with ease. It provides a sense of relief from the pressure of travel so they can get their content created, work done, or project finished.
As for the sitters who have a home base, once they get started and find a location they enjoy, they quite often book in advance and return for repeat sits year after year. Many of our Canadian friends do this, including a 76-year-old solo traveler who loves summer in her Canadian hometown and winter in Mexico in the San Miguel de Allende or Lake Chapala areas where she has a number of homeowners she sits for regularly.
There's no rule book to follow, everyone can find their own flow.
What is one piece of advice you can offer for a solo traveler embarking on their first house-sitting gig?
I'll share lots more tips and advice in my Solo Traveler Insiders speaker session, but one thing I suggest is to find your boundaries by stretching them where you can. For example, if you're someone who loves getting out each day to explore the destination, you might think you only want to house-sit with cats as they require less attention. But why not say yes every now and then to a sit with a small dog who loves walking? You don't have to do it all the time but having a stint like that is a great way to meet locals while out walking what are often four-legged people magnets.
The biggest tip I can give is to start gathering your references. It's surprising just how many of us have actually done some form of house-sitting even without formally calling it that.
Gather references from former landlords, tenants, employers, and friends who've visited your place and can talk about how you keep your home and care for your own pets or theirs. You can never have too many references and it will give you some added confidence when sending off your first application to a stranger whose prize possessions you will be entrusted with.
It's such a rewarding experience that I really hope more people get to have, especially solo travelers, because you get to meet your neighbors, get local insider info, and you can contribute to local economies more, not just the tourist towns.
There are so many aspects to enjoy – why not give it a go?
For a limited time, you can click here to get a free copy of Jodie's book, International Housesitting: How to Travel the World and Stay Anywhere for Free.
Solo Traveler Insiders Speaker Profile: Lisa Rankin
Lisa Rankin was our guest for the Solo Traveler Insiders Speaker Series on Bastille Day in July. When you become an Insider you will receive access to video recordings of this and all our previous speaker sessions.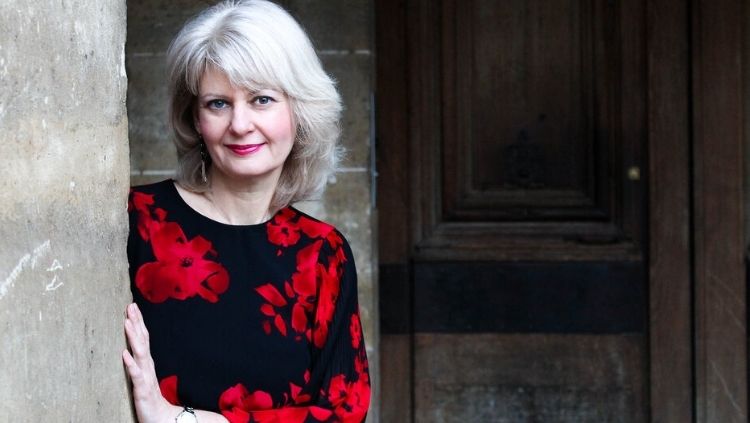 Several years ago, when I was preparing for a trip to Europe, a good friend virtually introduced me to Lisa Rankin, a Canadian who had followed her dream to Paris, thinking that we would have a lot in common. How right she was. Lisa invited me to join one of the food tours that she was leading in the Saint-Germain-des-Prés district, and a friendship was born! To this day, it remains one of the best food tours I have taken anywhere and Lisa is one of the loveliest people I have met in my travels.
Lisa is the founder and operator of the award-winning Flavors of Paris, sharing local, Parisian tastes and experiences with thousands of clients from around the world. In July, she was our guest in the Solo Traveler Insiders Speaker Series. I interviewed Lisa to find out more about her, her tours, and life in Paris.
As a Canadian expat, you are living out your dream of living in France. Tell us a bit about how that came to be. Why Paris?
I was at a crossroads in 2011. My marriage ended, and I wasn't happy in my job. I felt stuck and needed to find a new direction.
As a little girl, I had read the Madeline books and became a Francophile, even though I would not have known that term back then. I love the French language, French art and architecture, and French food and wine. I had visited Paris a couple of times as a youth, both times on my own, and I soaked up enough of the city while I was there. So, in 2011, I decided I didn't have much to lose. I packed up four suitcases and headed to Paris to try to make it by launching my own walking tour company called Flavors of Paris.
Moving to another country is a very different thing than being a traveler. What was it like to be alone in Paris in the beginning and navigating everything you needed to get settled?
It was a little overwhelming at first. I didn't really know anyone here and didn't have any friends. It was daunting, but I kept reminding myself that it would change. I joined social groups to start making friends, and Facebook groups where I could ask questions, as well as asking questions of people I met.
The cheese lady at the market, where I now take clients on the Flavors of Paris Original Tour, sort of adopted me and she helped me in so many ways. For example, one day I was not feeling well and I needed some medication. When I saw her at the market, she took me to the pharmacy, explained my malady to the pharmacist, and requested the medication that I needed. Once I felt better, she took me to her family doctor to introduce me and get me added to his list of patients. I love her to this day for all the help and support she provided.
Have you done much solo travel since you moved to Paris?
It's funny. Before moving to Paris, I traveled more often. When I was 18, I had saved my money working after school and on weekends and used it to travel through Britain and Europe on my own for six and half months. I had the time of my life!
I have family in Canada, the United States, England, Ireland, and even Australia. They are not travelers so usually when I have the time or the money to travel these days, I end up going to one of those destinations.
Before the pandemic, I was planning to take some smaller trips to explore more of France. It is such a beautiful and diverse country. I will pick up those plans in the near future.
What was life like in Paris during the pandemic?
This is a big question. We endured three lockdowns of varying degrees. Certainly, it was much quieter, especially when we were under orders to stay at home. This was probably more strictly enforced here than in many places in North America. At times, in order to leave our homes, we were required to fill out a declaration form which could be demanded by police at any time. We were allowed out for one hour per day and could not go more than 1 kilometer from home, except in specific circumstances. I will share more about this and answer questions in the Solo Traveler Insiders Speaker session next week.
Now that things are beginning to open up, you will be returning to offering your award-winning tours! When we first met, I took your original Flavors of Paris tour. You now have several other options. Tell us about what you offer.
I started Flavors of Paris with just one tour. The Original Flavors of Paris tour is still our most popular one. However, clients started asking if I had additional tours. Many of them come back to France, so I have repositioned Flavors of Paris as tours that now address your other senses, not just taste. We offer a day trip to Monet's home and gardens, a tour specifically for those with a sweet tooth, a guided food shopping excursion, a food tour in the Marais district, and a tour with a professional perfumer who will guide you on a quest to discover your signature scent. In other words, we offer a full sensory experience to visitors to Paris.
Do a lot of solo travelers take your tours?
We get a mix of people on our tours. Solo travelers, couples, and families. They are perfect for solo travelers because the groups are small. We stop a lot for the tastings and it is always a convivial atmosphere.
Can you share a Paris insider tip for solo travelers visiting the city of light?
I would say to become a flaneur and don't be afraid to get lost. Flaneur is a French word for someone who wanders or strolls about. Paris is the perfect city for that. Don't pack your schedule too tightly and give yourself time to discover some little local gems, which lie around every corner.
Paris is the perfect walking city. Geographically speaking, it's not very large. It is full of fascinating little boutiques, food shops, cafes, and private art galleries. There is stunning architecture everywhere you turn.
If you find that you have no idea where you are, there is always a metro stop nearby, which is a great way to orient yourself. You can always turn to technology by uploading the app that I and all the local Parisians use called Citymapper. You just plug in the address you want to get to – say, back to your hotel – and it will show you where you are and how to get back by walking, public transport, Uber, or any other available mode of transit.