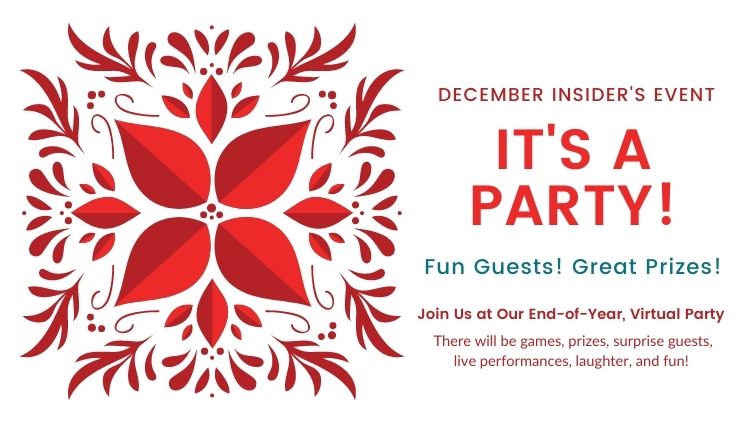 We are having a very special event for our Solo Traveler Insiders this month. Tracey, King, Simon, and I hope you'll join us at our virtual, end-of-year party!
There will be special guests, giveaways, and games.
It's the Insiders event of the year!
Special Guests
We have many amazing guests who will join in to entertain us with either a talent or play our game of Two Truths and a Lie with travel-related stories. We're excited to announce:
Photographer, singer & storyteller, Lisa Rankin will share a song from France.
Natalie Wester aka The Hot Goddess will play Two Truths and a Lie from the US
Simon Constam, poet and architect of our Solo Travel Deals Page & Advisory, will read a poem he wrote about Janice and travel.
Dale Egan of Lantern Cozies, who designed a gorgeous lantern especially for Solo Traveler, will  give us a sneak peak into her studio and play Two Truths and a Lie.
Jodie Burnham & Nat Smith, creators of the International House Sitting Academy, will join us from Mexico.
Abi King of Inside the Travel Lab will join us from the UK and play Two Truths and a Lie.
For our grand finale, we have singer-songwriter Echlo to perform for us. She's currently being featured on the Grammy site.
Party Prizes and Gifts
Oh, there will be prizes!
Look at the lineup of gifts to be won by Insiders who RSVP and attend the party:
A Gift for All Who RSVP by December 14th
We have sent out an invitation to all Insiders. But, don't worry, you haven't missed out. We'll be sending invitations out until the 14th to all new members. Every person who RSVPs by December 14th will automatically receive a set of Dale's (my very talented sister) exclusive gift tag designs to download and print for the winter gifting season. And everyone who attends the party will have their name in the hat for our giveaways.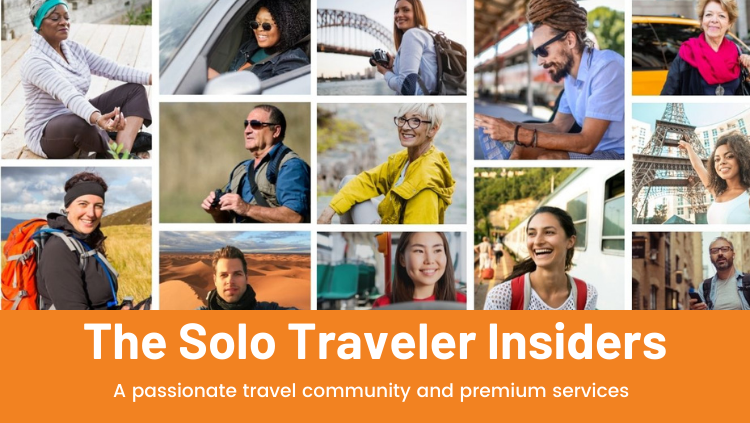 Learn More About the Insiders
Special events, meet-ups, product reviews, our Speaker Series, and monthly giveaways are all part of the Solo Traveler Insiders experience. Plus you get exclusive content, our Wits & Wonder Travel Course, and discounts on other travel-related products. Membership is just $10 per month, with no obligation to continue if you decide it's not for you.
Give yourself the gift of membership.
I hope to see you there!