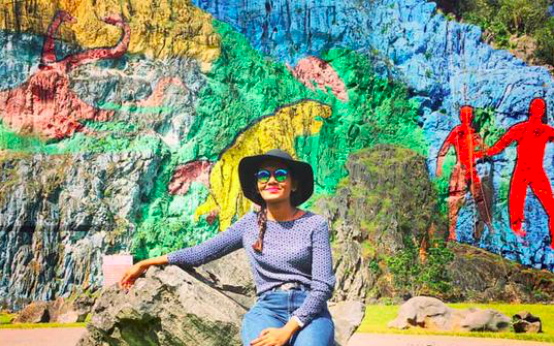 Sorry, guys. This post is about solo trips for women.
Not that we want to leave you out. The vast majority of what we write is for both women and men.
But, it's also true that over 70% of our readers are women. So yes, every once in a while, maybe twice a year, we write a post about solo travel just for women. In this case, it's about finding solo trips for women. Why? Because we get requests for suggestions for women-only trips all the time.
Below are just a few of the solo female traveler readers who shared their photos for our 10th anniversary video. There were dozens and dozens of them. It was hard not to include them all.
Jazmina

Laura

Patricia

Sandra

Shannon

Susan

Ilene

Mei

Sue

Carolina

Nancy

Sheryl

Melinda

Barbara

Isabelle
Independent Solo Trips for Women
Where can men go that women can't? Nowhere. I'm writing this post at the risk of stereotyping women. Women climb Everest. Women travel in challenging destinations. Women go everywhere that men do.
But, the truth is that there are some destinations and some styles of travel that are of greater interest to women than men. Tracey and I have written about many and, thanks to our readers who submit their own solo travel stories through this link, we have many more.
Here are a few stories to inspire future trips.
Culinary Travel: Top Tips for Food and Wine Travel Planning
Group Trips for Solo Women
You will find on our Deals page, some companies that cater only to women travelers. This is exactly what some women want. And, while I've been on a number of tours, most of which had more women than men, I've never been on one that has been exclusively for women. Here are stories from just a few organized solo trips Tracey and I, and a few readers, have enjoyed.
You may also want to read How to Choose a Tour: Top Tips for Solo Travelers. And, of course, check out our Deals page: Solo Travel Tours: Deals for Solo Travelers Updated Monthly.