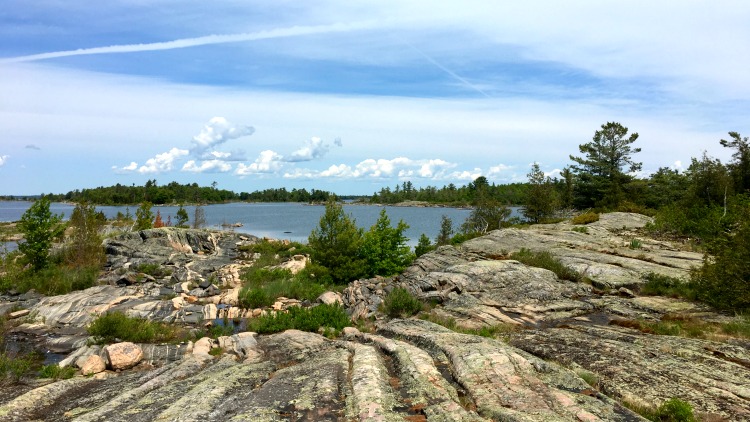 To maximize the pleasure of a weekend getaway you don't travel very far.
As a result, we tend to look more closely at what is close to home. For me, this has resulted in many new discoveries.
It isn't necessary to travel halfway across the world to experience something new. A short trip to a nearby city, town, or nature park may be exactly what you need.
For many of us, a solo weekend getaway within a few hours of home may be our first trip as we return to travel.
Tracey recently asked members of the Solo Travel Society on Facebook for their solo weekend getaway suggestions. They came up with lots of destinations to consider, but first, let's review what makes a great solo getaway.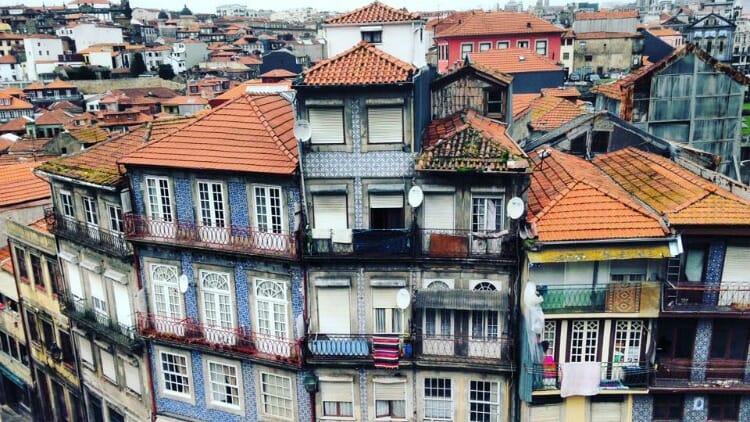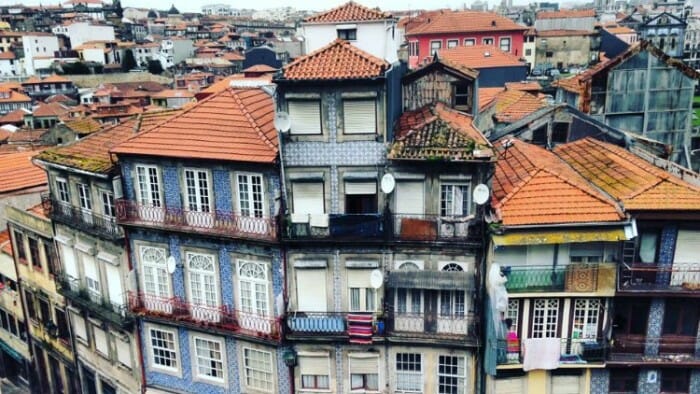 Planning the Perfect Solo Weekend Getaway
Here are a few tips for planning a great solo travel getaway.
Decide on one thing you want to get out of your trip. It may be to:

Learn something new.
Relax.
Enjoy the outdoors.
Go to a festival.
Shop.
Take in some great theater.
Eat great food.
Hike or bike.

Based on what you want out of your trip, choose a destination close to home so that you won't have to spend too much of your precious time getting there.
Set reasonable expectations for that one thing you want to do. To reduce the chance of returning home disappointed, don't try to cram too much into your weekend.
Plan your transportation.
Book your accommodation.
Get travel health insurance if you will be going out of the country.
Pack and go! Here's a link to our Bare Minimum Packing post.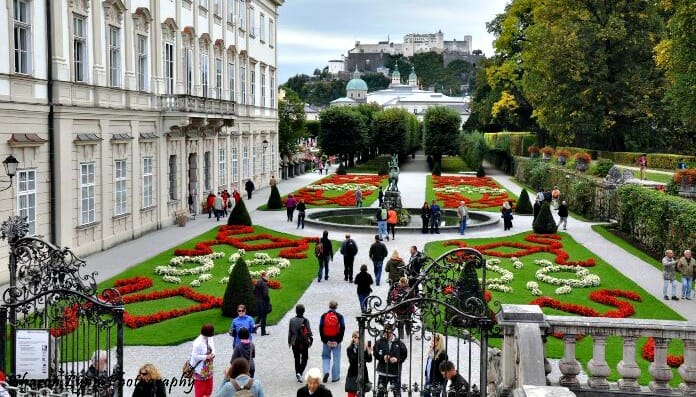 Reader Recommendations for Short Solo Trips
Europe
Brittany – Salzburg, Austria "Even when I was living in the city, I loved exploring it on the weekends! You just have to be mindful. This historically Catholic city basically shuts down on Sundays, making it the perfect day for walks along the river."
We have a Solo Travel Destination post on Salzburg by Rosemary from the UK. She begins by saying that "Salzburg is an absolutely beautiful town. Due to its compact Old Town, it is easy to navigate on foot with no need for a car or public transport (unless you want to explore the mountains outside of the town). Read all she had to say here.
Marie – "I love London, England and always make time for the Sir John Soanes and Geffrye Museums. Staying in Earlscourt, a tube train away from everything, can save you money."
There are many posts about London on Solo Traveler including:
Rosemary lives in West Yorkshire UK and says that "a really good day trip would be to the city of York. Not for me as I have been so many times over recent years that I honestly think I have seen everything, but if you haven't been and ever get to England, it's fab, especially if you like history, beautiful buildings, and interesting museums."
Pamela lives in the UK and recommends Whitby. "It's a small coastal fishing village where Bram Stoker based the novel Dracula. It's very picturesque and lovely to walk through."
Susan says, "Tavira, Portugal was my destination when I lived in Germany. I would sit by the river, have a shrimp salad and a beer and then explore local culture. Loved it there."
Tavira is a Portuguese city and municipality, situated in the east of the Algarve on the south coast of Portugal. The Gilão River meets the Atlantic Ocean in Tavira. We don't have a post on Tavira on Solo Traveler. If you'd like to add one please do so here. Until then, here's a Tavira guide.
Cécile also recommends a solo weekend getaway in Portugal. "Porto is fantastic for a short break from anywhere in Europe. It has friendly people, good food and port wine. It's very affordable, has beautiful architecture and colorful tiles, and it's only a 15-minute bike ride or tram ride from the center to the beach.
North America
Sabrina lives in Missouri and recommends Colorado. "I love hiking, nature, and wildlife. My favorite is Rocky Mountain National Park. I go for a longer weekend or a full week, but it is definitely do-able for a weekend adventure. I feel very comfortable solo – actually, I prefer it."
Bev has recommendations in several destinations. "When in California, head to Carmel and Monterey; when in London, travel to Oxford and Bath; when in Chicago, I just stay in Chicago!"
If you take Bev's advice and head to Chicago for a solo weekend getaway, here are some great tips: Budget Chicago: 32 Free and Low-Cost Tips.
Beverly lives in the Monterey Bay area of CA. "I am within easy driving distance to Big Sur. I did (and will do again as my first trip when travel resumes) a solo road trip down to San Simeon to tour Hearst Castle. I also saw the Elephant Seals nearby. The absolutely breathtaking views through Big Sur were what inspired me, soothed my soul, and lifted my spirits. It was the most rejuvenating trip I ever took on my own. I highly recommend it!"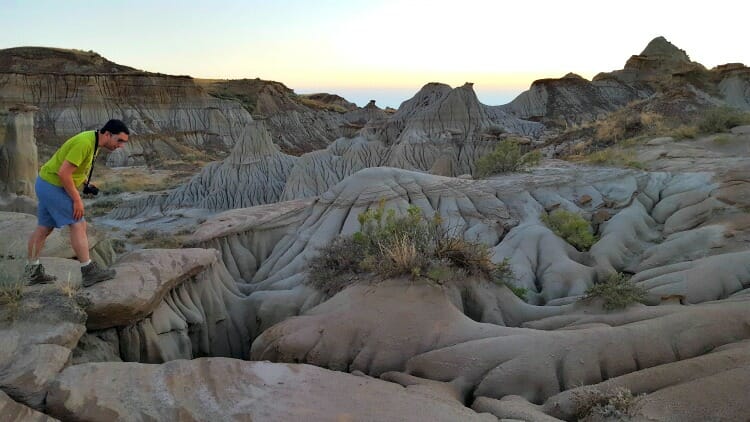 Angela lives in Niagara, Canada and works in the wine industry. She says, "Sometimes I'd like to be a tourist myself, so a nice weekend in the fall, is to rent an AirBnB in Prince Edward County (a few hours north east) and visit and tour the wineries there. Then I can have some fun and don't feel like I'm at work."
Angela's home area is also a great option. Here's how to fill three days on a solo trip to Niagara-on-the-Lake with recommendations for food, wine, theater, cycling, and more: Niagara-on-the-Lake Getaway: Culture and Sports in One Easy Destination.
Marilyn from Vancouver Island, BC recommends, "Head to Tofino. It's wild and natural and has beautiful long sandy beaches. In the winter, go for storm watching. In the summer, go for surfing, kayaking, whale watching, or bear watching. You can shop in the artisan shops, eat fabulous food, and drink great local wines. Stay in a cute B&B or a fancy hotel. You will come home renewed."
Kari is from Red Deer, Alberta. "I am a few hour's drive from Banff, Edmonton, or Calgary, or I can go and spend time in the Badlands and see Dinosaurs at Drumheller. I also take day trips to Nordegg/Abraham Lake often."
Here's more on the Canadian Badlands: Facing Fear and Finding Spirit in the Canadian Badlands and Banff: Too Many Tourists in Banff? Here's What to Do.