Don't follow the crowds of college kids to party destinations like Cancun or Daytona Beach–unless, of course, you're looking to enjoy your best life on a trip that has a 50/50 chance of becoming the Fyre Festival. While many see this as a rite of passage, I'm here to let you know it really doesn't have to be that way. Solo travelers tend to be independent souls, so I'm confident that most of you will hear my words and do your own thing. For those who need a bit of convincing, keep reading. I promise I can suggest some fun and enriching spring break destinations and experiences that don't involve crowds of drunken, marauding college students.
The Ultimate Guide to Travel Alone and Love It
There are many amazing off-the-beaten-path spots that are fun and fulfilling for the soul. Especially if you've grown beyond the usual spring break partying, let me tell you about some sweet spring break spots that you'll enjoy at any age that don't involve frozen margaritas and t-shirt guns.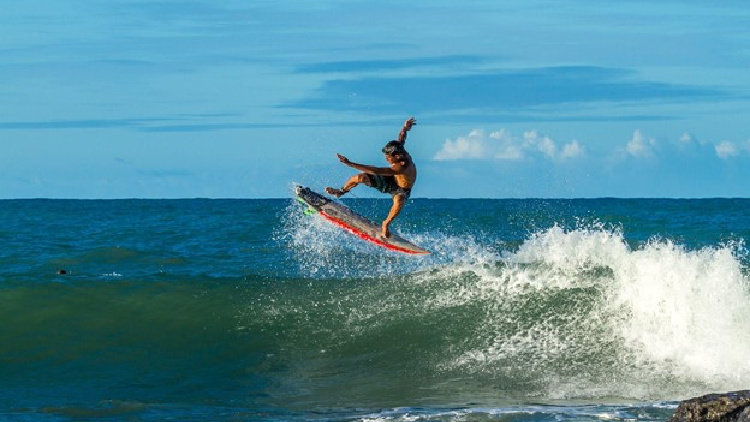 Costa Rica: One of the Top Warm Spring Break Destinations
Visit a beautiful country and learn to surf, too! In addition to the warm weather, Costa Rica has lively nightlife and great food. I would say that it has most of the requirements of the best spring break destinations covered.
The rainy season starts in April, so check the weather forecast if you're booking a trip after March. Otherwise, enjoy a week of surfing, beaches, and new friends. Here is a list of five surf schools in Costa Rica to fit any budget that are recommended by SurfHungry.com
Consider Asheville, North Carolina
Foodies looking for a spring break destination that isn't overrun with celebrity chefs should check out Asheville. Over a dozen farmers' markets complement a lively local restaurant scene that will be sure to satisfy your tastebuds. A bonus for any fans of craft beer: Asheville is home to over 30 delicious breweries.
Looking to work off some of those food and beer calories? Asheville has some incredibly scenic hiking trails that take you through mountains, waterfalls, and more. Fans of pinball machines should make time for the Asheville Pinball Museum. Admission is free if you just want to admire the finely-tuned machines. However, if you'd like to get your hands on these mechanical works of art, you can pay an admission fee and play all the pinball your heart desires! Pinball not your thing? How about a giant flat iron? Get a selfie with a giant flat iron statue as many flat iron enthusiasts have been doing since 1997.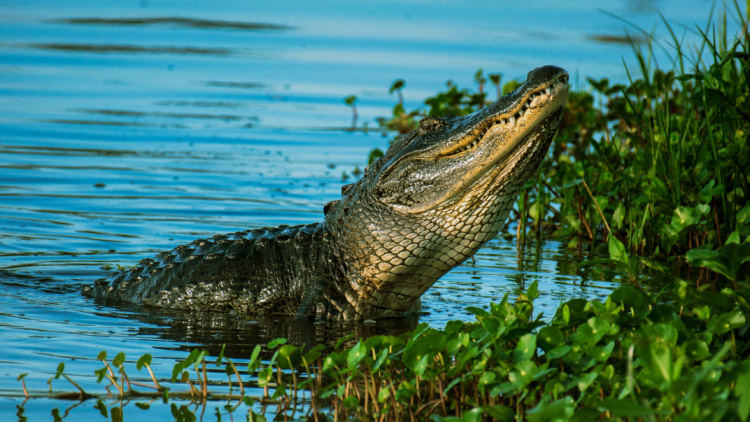 Off the Beaten Path Florida: Sarasota
If you must go to Florida, then get off the beaten path, stay far away from Daytona and Miami Beach, and head to Sarasota instead. The beaches are cleaner and you'll have fewer drunk people to trip over. While you're there, you can take a selfie with an alligator, do some axe throwing, catch a spring training game, or choose from a wide array of other activities on VisitSarasota.com.
Fans of the MTV show Siesta Key will be interested to know that Siesta Key is right next to Sarasota. You can visit all the spots on the show where they've gotten drunk, had huge arguments, plotted against each other, then made up, only to do it all again on the next episode. Plus, you might just see one of its stars in Sarasota doing everyday things like shopping at Whole Foods. I've even seen them as far north as Tampa, having coffee!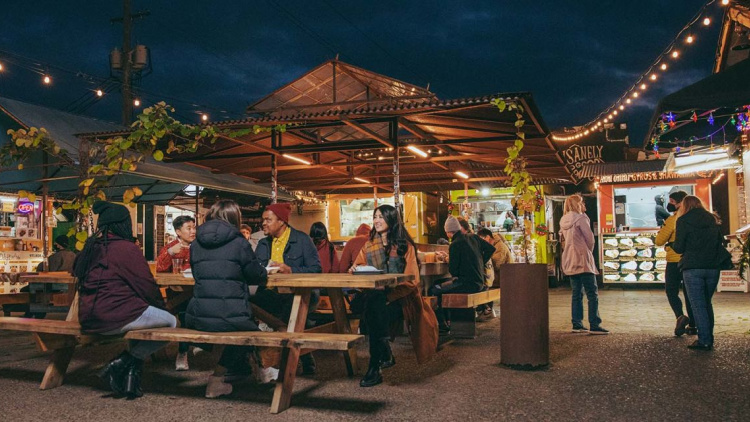 Portland, Oregon: A Great Destination for Food-Lovers
Another spot for solo traveling foodies looking for places to go for spring break: Portland! Portland's culinary scene is best known for its food trucks. There are hundreds of them all over the city with a variety that spans almost every cuisine in the world. I can tell you firsthand that the food from these trucks is consistently delicious, cheap, and creative. You may just find at the end of your trip that you haven't set foot in a single restaurant! Here is a tool on the Travel Portland site that can help you plan out your food truck adventure.
Portland is also well known as a destination for craft beer lovers with around 70 breweries in the city. If you'd prefer to go on a guided brewery tour, I can recommend the fun tours run by City Brew Tours. The unofficial motto of Portland is, "Keep Portland Weird". If weird is also your thing, here are 15 weird things to add to your list of spring break vacation ideas in Portland.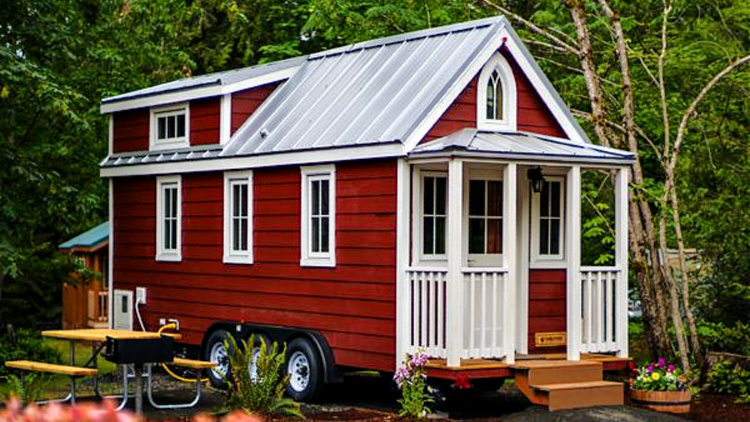 Tiny Houses: Cool Accommodation in Many Destinations
Have you ever wanted to feel like a giant? Then you're in luck! Petite Retreats is a company that provides tiny houses for rent all over the United States, so there will be a tiny house located wherever you want to live out your dream of being a giant. And yes, this isn't technically a travel destination, but how fun would it be to spend spring break in a tiny house? Just think of all the Instagram or TikTok content you could create during your stay!
If you will be staying in a tiny house, you'll want to minimize the amount of baggage you're carrying. Check out our carry-on packing list and tips for traveling light.
Consider Montreal for a Canadian Spring Break Destination
For a taste of Europe in North America, why not visit Montreal? It has everything you'd want in a European city, including great food, historic buildings, museums, art galleries, and locals speaking in a non-English language. The advantage here, though, is that most people in the city also speak English, so you don't have to worry if your French is not up to par. Montreal has also been named the safest city in the world for women traveling alone, so any female solo travelers who are concerned about safety should consider it as an option.
Solo Travel in Montreal: Food, Art & Culture
While spring break locations are traditionally warm, and Montreal will be like sitting on a block of ice for your holiday, don't let its frigid temperatures deter you. The city is vibrant and lively and you'll soon forget about the weather. Oh, I do highly recommend investing in thermal underwear for your trip. Still not convinced? Here is a list of 35 fun things to do in the city from TimeOut to look over while you're making up your mind.
No matter where you decide to go for spring break, just make sure you're going there because you want to and not because you feel you should. Indulge in one of your hobbies, learn about history or a new skill, or just experience something memorable. By planning a trip that accomplishes one or more of those things, you're guaranteed to have a perfect Insta-worthy spring break.