Every week, people reach this blog by searching the words: "solo travel after 50".  Accompanying these words are others like: safety; why; is it smart…  There seems to be some concern about age and solo travel. From my perspective, there shouldn't be.
Being 52, I think I'm qualified to address this issue. And, as you might imagine, I believe that it is not only safe to travel solo after fifty, but important. It doesn't matter whether you're single or in a relationship, solo travel is an enriching experience. At midlife, it can be even more so. Here are…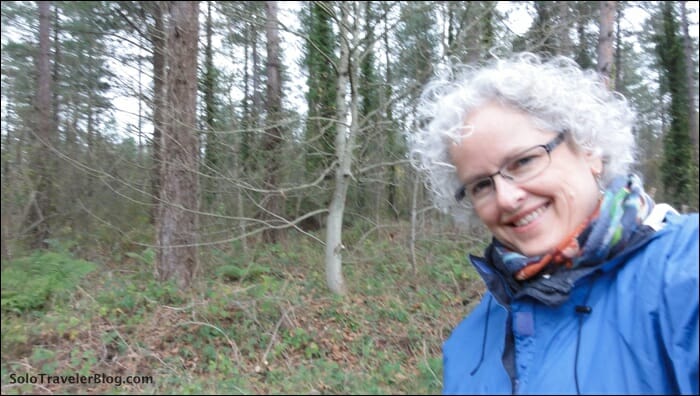 Ten reasons to travel solo after 50
1.    Are you facing midlife? Is it time for change? Travel alone, reflect, analyze and explore your possibilities without the influence of others.
2.    Have you been in the same relationship for decades? Is it getting a little tired? Take a solo vacation and return with lots to say to each other.
3.    Are you suddenly single, either by divorce or loss? Solo travel is a real confidence builder. A great way to make a comeback.
4.    Have your kids just left the nest? Then it's time to find out who you are again. You can't really do this with a companion that knows you and expects you to act in certain ways. Get away. Travel alone and rediscover yourself.
5.    Is your spouse or partner uninterested in travel? Going solo is your answer. See the world and return refreshed to your relationship.
6.    Are you concerned that people at work see you as old? Head out on a solo adventure and people will quickly adjust that attitude.
7.     Is money tight? Solo travel can be inexpensive. It's much easier to book hostels, hospitality stays, great deals, cheap flights… when you travel alone.
8.    Do you have health problems? Stress is a major contributor to most health problems. Plan a solo holiday where you set the schedule and take a break from stress in your life.
9.    Is work dull with little hope of changing things? Then inject some challenge into life by traveling solo.
10.    Did you retire early? Do you have time to travel but family and friends don't? No need to sit around and wait for them. Go solo and enjoy.
Traveling alone in your fifties is very safe. You have the life experience that tells you how to avoid potential problems and, if you should find yourself in one, the know-how to get out of it quickly.  So get out and enjoy a great solo travel experience!