Recommended Accommodation for El Salvador
Below are our recommended places to stay for El Salvador. We'd love to add more. If you've traveled to El Salvador and have a recommended hotel, hostel, B&B or inn that would be great for a solo traveler, please submit it by completing this form. We'll then add your suggestion to this page. In fact, if you have any places you've stayed anywhere in the world that you loved as a solo traveler, please submit them via this form.
As everyone shares everyone benefits. And now, the suggested hotels, hostels, B&Bs and inns…
Hostel Casa Suchi
This is actually a large house. There is a kitchen available to cook meals. This is a good location and in a non-touristy mountain town. No English is spoken but the owner is very accommodating. It is very quiet and the rooms are large with shared bathrooms.
4 Calle Poniente
Barrio San Jose
Casa 16
Suchitoto
Cucatlan
El Salvador
Tel: 503 7192 8994
Click here to book on their site
Type: Hostel
Price range: Less than $50
Party place: No
---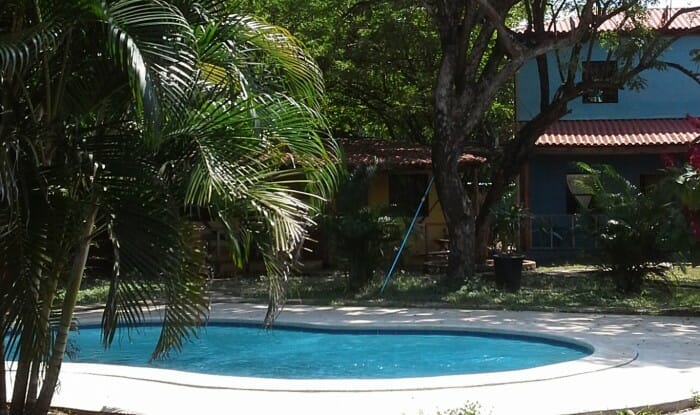 Hotel Mopelia
This is a great place to hangout and have access to the great beach at El Tunco. It is a very short walk. A Belgian owns and runs it and specializes in beer. He has several on tap and a large assortment to choose from. The restaurant has a great selection of food. English is spoken. There is a refreshing pool. You can share a room or get a private cabin. You can get a taxi here from the airport in San Salvador. It can get loud on weekends and holidays when adjacent bars blast their music. This is a good place to base out of for surfers or any other of traveler. The sunsets are worth the visit.
El Tunco
El Salvador
Type: Boutique Hotel
Price range: Less than $50
Included: WiFi, beach/pool
Party Place: No
---