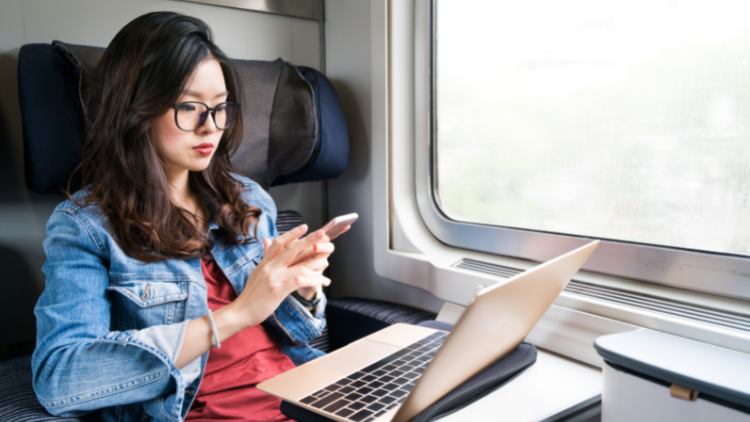 In the past, some people traveled frequently for work. Many people were successful at combining solo business travel with leisure travel, resulting in the coining of the term, "bleisure travel". (I know, I hate it too.)
Then came the pandemic.
Travel came to a grinding halt. People started working from home. Business travel was replaced with virtual meetings. Zoom became a household word.
Now, as the pandemic eases, travel re-opens, and things return to some sort of normal, our work lives will change again. If we've been working from home, we may return to the office or employers may decide that not everyone needs to have space onsite. We may stick with our jobs, or we may be looking for something different now. Some may even have started a new business over the last year and a half.
One thing is sure: there will be changes.
Work will be different. Travel will be different. Life will be different.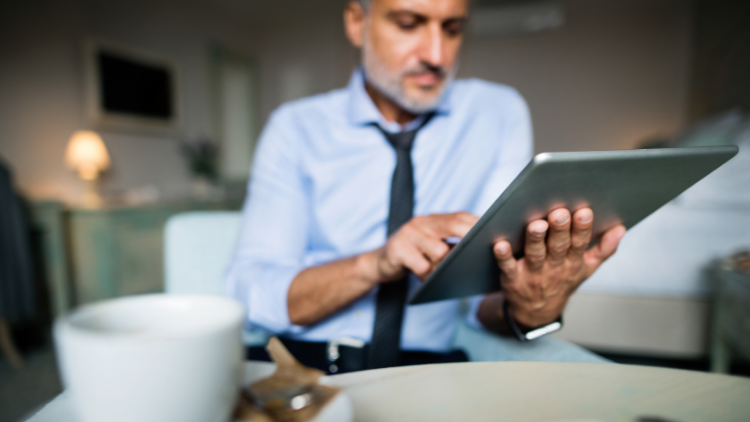 I have a friend who saw a lot of the world through solo business travel. As her work required her to attend meetings in a different country at least four times a year, she added a few days (or more) onto the end of each trip to explore the destination on her own. As her flight had already been covered by her employer, it was an especially economical way to see countries that were very expensive to get to.
These opportunities are likely to be reduced now. Meetings that don't require attendees to be in the same room may be replaced by video calls. Business trips may be fewer but of longer duration in order to fit in multiple meetings and reduce travel expenses.
This makes it all the more important to be ready to take advantage of whatever chances we have to mix work and leisure when solo business travel comes our way.
For some, there will be a strict line between business and leisure. Perhaps you will have a few days of intense work with all expenses covered by your employer that can be followed by a few days of exploration on your own dime.
For some of us, especially those who are self-employed and/or working online, the separation between work and play can be much less precise. Rather than, say, 3 days of business followed by 2 days of vacation, the entire 5 days can involve moving back and forth between the two.
Travel planning can be a little different when it involves both business and pleasure. Here are a few things to consider when planning solo business travel to help you make the most of your trip.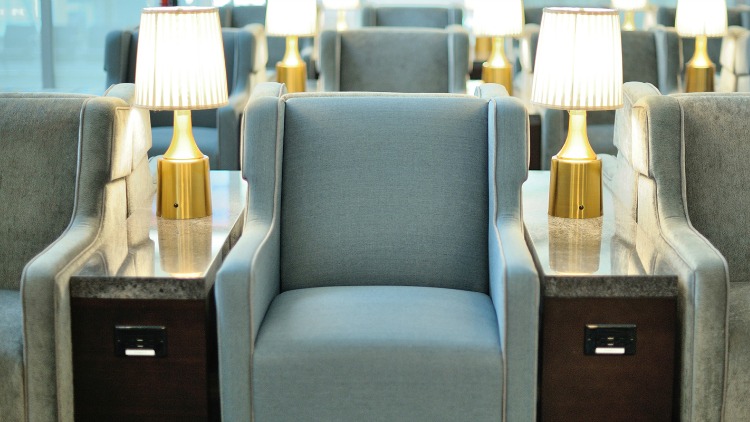 5 Tips for Solo Business Travel
Take advantage of airport lounges. Whether you can claim this as a business expense or not, I consider it a worthwhile investment. I don't have any special perks afforded to me by credit cards or the like, so I purchase access to Plaza Premium lounges. For about the cost of an airport restaurant lunch, you get 3 hours of quiet, comfortable seating, private washrooms, free Wi-Fi, at-seat electrical outlets, and complimentary food and drinks (including alcohol). I use the time to complete some work, have a bite or a nap, or research my destination. If you travel frequently, you may find that a Priority Pass membership works for you.
Do your research. You don't want to waste precious time figuring out what you want to see and do once your work is done. A bit of advance planning will save you time at your destination. You can check out our Destinations page to see if another reader has been there and shared their story, or post a question in the Solo Travel Society Facebook community to get recommendations from fellow travelers. Seek out local newspapers or blogs with online event listings to see what's happening on the dates that you will be in town, and even book tickets in advance if you like. And once there, take advantage of the knowledge and experience of hotel staff, taxi drivers, and other locals to help you discover hidden gems.
Choose a hotel that caters to both business and leisure. For me, strong, free Wi-Fi is essential. Nothing irritates me more than a weak signal or a $25 fee for the privilege of accessing it in my room. A few years ago, I stayed at the Springhill Suites Hotel in Alexandria, Virginia. This hotel ticked a lot of boxes for me. Strong in-room wireless internet access; a well-designed, ergonomic desk chair; ample desk space which could be open to or divided from the sleeping area via a moveable partition; a separate seating area for relaxing; and a bar fridge, microwave, and coffee maker, all combined to make my work/leisure trip a pleasure. Hotel features including free breakfast in the morning, free coffee around the clock, a 24-hour shop with reasonably-priced and decent quality food and drink, and a free shuttle to the subway really made everything easy and economical. Look for accommodation that offers at least some of these features.
Don't waste time in transit. While proximity to public transportation is a bonus, I don't always use it. A city with great, inexpensive, accessible transit can be easy to get around. In good weather, in walkable cities, there is nothing better than just wandering around and seeing where the day takes you. But if you only have a day or two, you're traveling during a cold or rainy season, or you just have a lot of things that you want to pack into the short time that you have, your priorities may be different. On a solo trip to Washington, in spite of the fact that they have a really good transit system, I didn't take it at all. I had a list of art exhibits, restaurants and wine bars, and food and drink shops that I wanted to visit. I wanted to get to as many of them as possible without skimping on the time that I spent at any one place. For me, reducing the time spent getting from A to B meant that I could spend more time soaking up the art and culture of DC.
Take a tour. In cases where you're short on time and just want to get the highlights, take a city tour. Hop on, hop off buses can be a good option for getting an overview of a destination. Or choose something specific to your interests: a graffiti walking tour, a tour of local craft breweries, a bus tour showcasing local monuments or architecture, or a food tour that allows you to taste your way around the city. This can really be a fast track to some of the best that a city has to offer, and you can ask your guide – in my experience, they are generally quite knowledgeable – for additional tips and advice for your trip.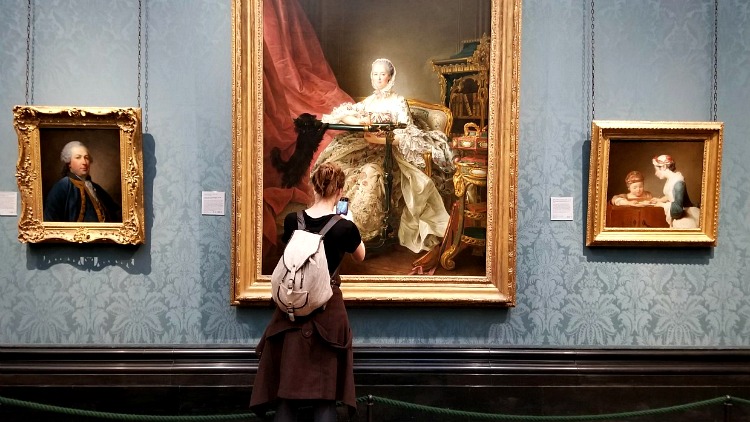 However you decide to spend the leisure part of your trip, make the most of it. Adding extra time for yourself onto a solo business trip is a great deal, taking the transportation costs – which can be one of the biggest expenses of a trip – right off the top. If you have a great time, and want to share your experience with the Solo Traveler community, I invite you to submit a Solo Travel Destination post here so we can all benefit from your perspective and recommendations.