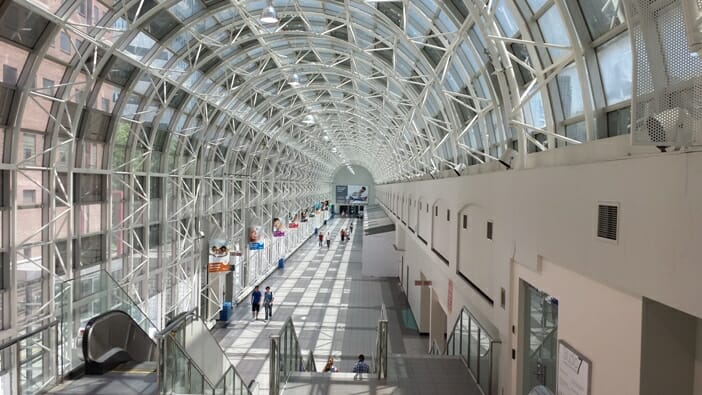 It's natural to feel antsy if, for one reason or another, you can't travel. So how do you plan a staycation? How do you travel your own home town? That's what we'll get into here.
I actually wrote this post about taking a staycation four years back when I had to cancel a trip that just wasn't meant to be. But now, with the Coronavirus disease, or COVID-19, there are many people who have had to cancel trips and are likely suffering the effects of travel withdrawal.
When travel is not an option, it's time for a staycation.
In my case, I took a Toronto staycation. My tips here for how to plan a staycation, recognizing that not all options will be possible in all cities at this time.
How to Plan a Staycation and Travel Home
It's time to see your own city with fresh eyes.
It's time to indulge yourself in some of its exciting opportunities that you may not get around to normally.
As you research your staycation options you will likely realize how much is on your doorstep that you don't take advantage of. There are things to learn and places to explore right at home.
Plan to spend more than you typically do at home. We always spend more for a vacation so why shouldn't you do the same for a staycation. Loosen the budget a bit and splurge in your own city. You have no flight costs. Unless you want them, you have no accommodation costs. So establish a budget beyond what you would normally spend at home.
Plan for the vacation you want and need. Do you need a rest? Are you craving intellectual stimulation? Do you want a physical challenge? What will make you happy on this vacation? Identify your needs, wants and desires and make them the cornerstone of your staycation plan.
Put your budget and cornerstone desires together. Find one activity for each day of your staycation that feeds your desires. If you have more than one day, perhaps you spend more one day and less another in order to keep within your budget. Check where you stand with your budget.
Add delights around your cornerstone activities. Unless trying special restaurants was your cornerstone activity, it's time to incorporate a few special meals. They don't have to be expensive but, at least some of them, need to be special. Do you want to add more sleeping in time. That's free! What about seeing friends you haven't seen for a while?
Book your activities. You may save money by booking activites in advance, buying spa days and the like through Groupon, so start putting your plan into action. With a solid in action, you can now look forward to a staycation that isn't just hanging around your own city but one that is as active and interesting as a trip away.
10 Things to Do on a Toronto Staycation
Cycle the Toronto Ravines. Rent a bike for a few days or get one of Toronto's Bike Share for an hour or two and explore Toronto's many cycling trails and paths.
Toronto Islands and day on the water. Learn how to kayak. There are a number of places that teach kayaking including the Harbourfront Centre in Toronto. From Harbourfront, take the ferry to the Toronto Islands and rent a stand up paddle board for an hour. Stay for the sunset over the city. It's a great view from the Islands.
Waterfall hike in Hamilton. There are over 100 waterfalls in the Hamilton area just west of Toronto. They have self-guided tours and cycling maps for the falls.
Explore a new neighborhood. Toronto is a city of neighborhoods and though I've lived here a long time there are still parts of the city that I haven't really explored. I'll probably go to Bloor West Village which is home to High Park.
Go to The Beach. Yes, in this case Beach has a capital letter. It's a neighborhood on the water at the east end of the city. You can get there along the waterfront cycling path.
Toronto Staycation Activities for when COVID-19 Has Passed
Take a ride on the Carlton/College Streetcar. This car goes through a variety of Toronto's neighborhoods and ethnic enclaves. From Little India to Little Portugal and lots in between, this is a fascinating ride.
A day at the theater. Toronto is a theater town. Southern Ontario is theater festival central in the summer. There are many, many options as I wrote about here. Theater is a must on an Ontario solo staycation.
Art, Chinatown, and a market The Art Gallery of Ontario is my favorite building in the city for its architecture as well as its art. Spend a half day there then walk up Spadina Avenue exploring Chinatown and end up in funky Kensington Market for dinner.
Spa day. There are many fabulous spas in Toronto. You can go full on luxury and spend a day at Miraj Hammam Spa at the Shangri-la Hotel or go to the more affordable Body Blitz Spa. They have specials every Tuesday.
What have you discovered about your home town taking a staycation?
Also read What to Do When You Can't Travel. And it's always fun to plan for the future. Read Solo Travel Planning: Detailed Guide for Planning a Solo Trip and our Start Here page.