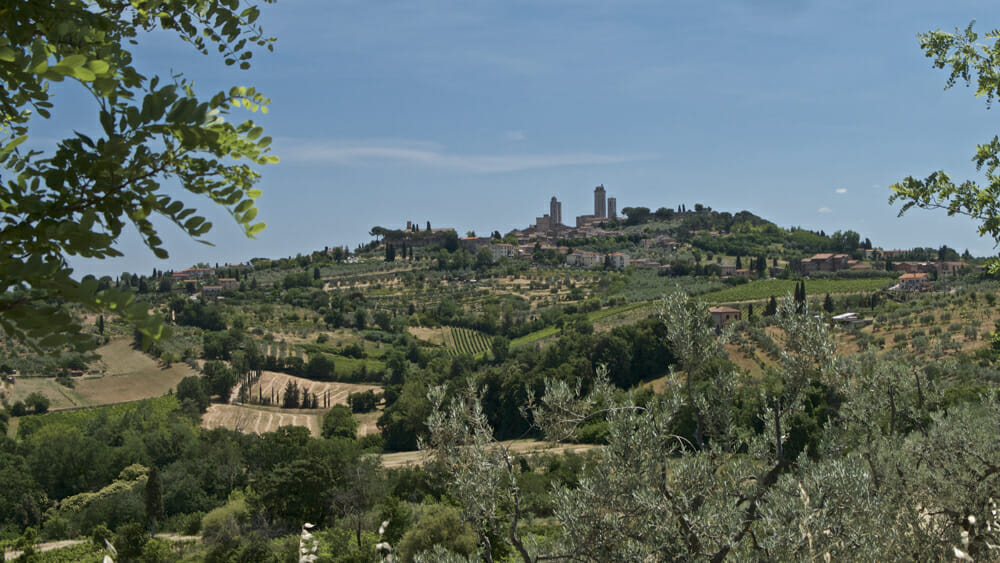 South of Florence, in the heart of Tuscany, are mountains that offer some of Italy's most beautiful landscapes.
Towering Cyprus trees, vineyards and olive groves fill the valleys below hilltop towns and mountain castles established in centuries past.
Driving to any of these towns involves winding roads at best and steep, hairpin turns at worst.
These are exciting places to drive to be sure.
I arrived there with Simon, my husband of just a few months now, towards the end of our roadtrip around the Adriatic. Our first stop was Castello Montegufoni, the castle where we would spend three nights and attend my brother's wedding.
Those of you who have been following the reports on this trip know that it was not solo. But how can I make such a trip and not share the experience and information I gathered? I can't. So, I've written lots. Here are other posts you may want to read.
The hills south of Florence are not just great for road trips but also cycling. There are buses that service the area but they are not frequent. You would only use these if you were not pressed for time. Rather than staying in busy Florence, staying in one of the small towns outside the city, like the Castello Montegufoni, is a good option. The rate was CDN$175 per night. Not bad for a castle!
Now, here's the area in photos.