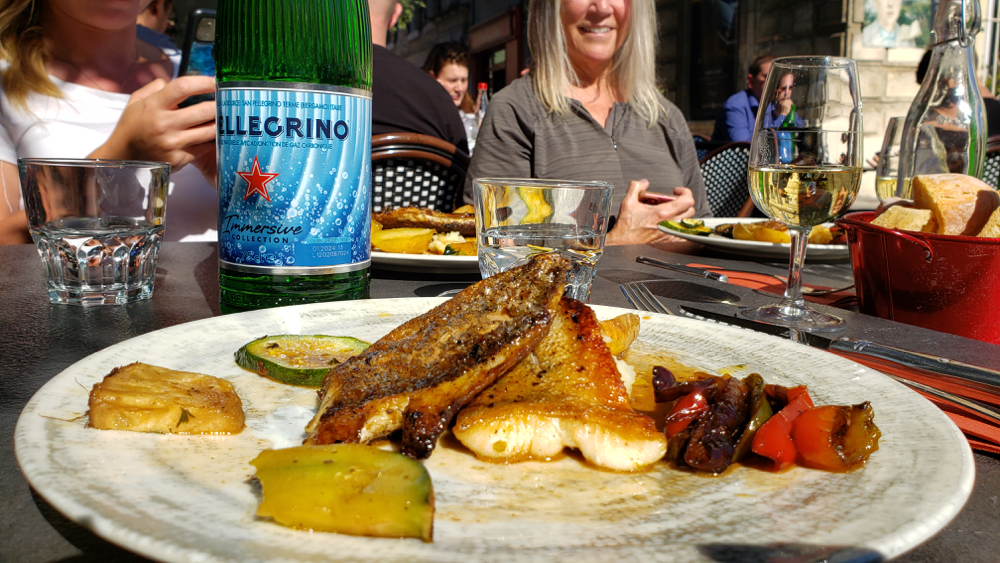 There was a time when cruises or tours sold double occupancy only. They loaded everyone onto a ship or bus to go from one city to the next to see the sights. Everyone did the same thing. There was little that was truly experienced. There was no traveler's choice. They saw stuff.
Fortunately, there are now some creative travel companies who not only recognize solo travelers as an important market, but also want to appeal to travelers who are more independently minded. Travelers who want to get beyond the made-for-tourists sites and experience the world. Travelers who want to choose their own adventure.
These companies are getting creative by offering tours and cruises with multiple excursions and activities to choose from daily.
I've just returned from a river cruise down the Rhone in France which offered a generous and varied selection of activities each day.
I'll admit, this injected a bit of FOMO (fear of missing out) into the trip but it also meant that everyone could have their own kind of fun in a day.
Trips that offer a variety of activities to choose from are a good option for those who typically travel independently as well as those who love tours and cruises. My river cruise with Avalon Waterways operated this way. Avalon, along with two of its two sister brands, Monograms (read Exploring London Solo with Ease) and Globus Choice Touring, give travelers choices.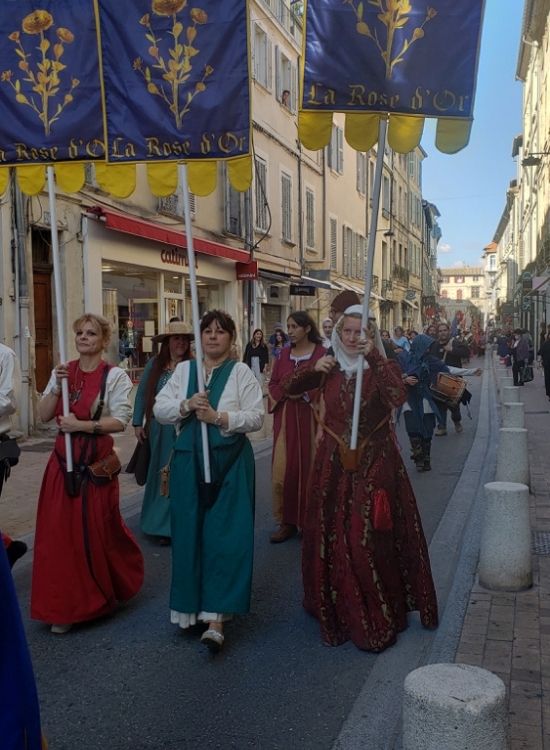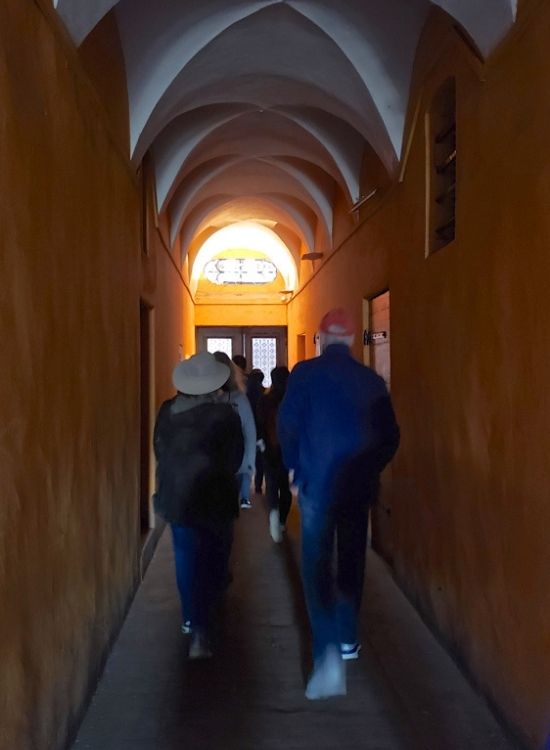 A Variety of Excursions: I Went to France and Visited Only One Church!
On the last afternoon of the cruise I took a tour of Marseille. At the end of that tour we went to the Basilique Notre-Dame de la Garde and I realized that it was the first church I had entered since arriving in France.
I think this says it all.
Most tours in Europe include at least two or three churches, cathedrals, or basilicas on the itinerary. This was not the case with the Active & Discovery on the Rhone cruise. We were so busy exploring French culture and countryside in multiple ways that we didn't have time to enter a church, unless, of course, we had specifically wanted. Free time was available for independent exploring on five of the seven days.
The excursions fall into three categories:
classic, which focuses on the history and heritage of local destinations
active, which typically involves hiking, paddling, or cycling, and
discovery, which ranges from cooking classes to painting workshops.
Each morning, we had traveler's choice of an excursion that was included in the price of the cruise. On two afternoons we were sailing. On the other afternoons, we could purchase an additional tour or explore freestyle.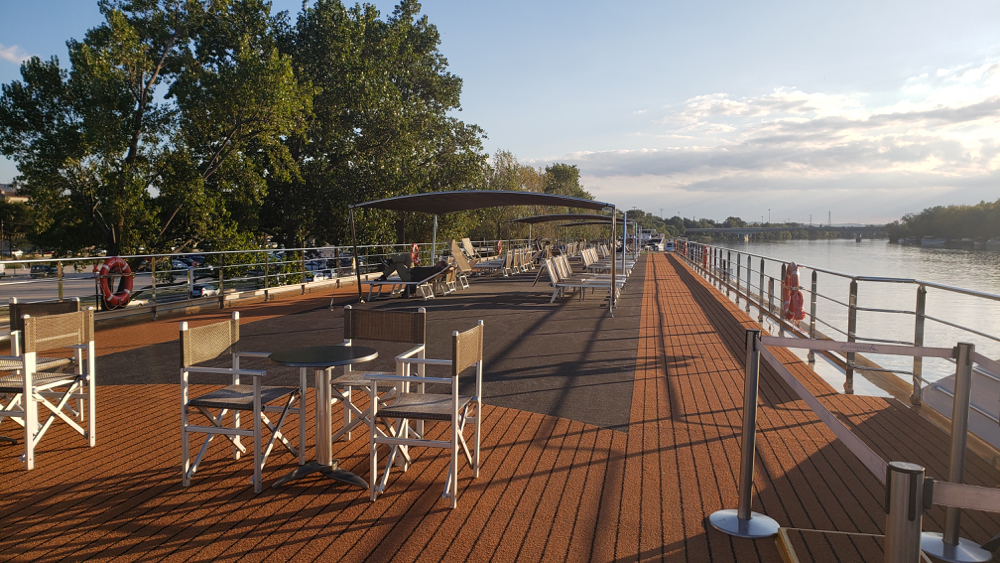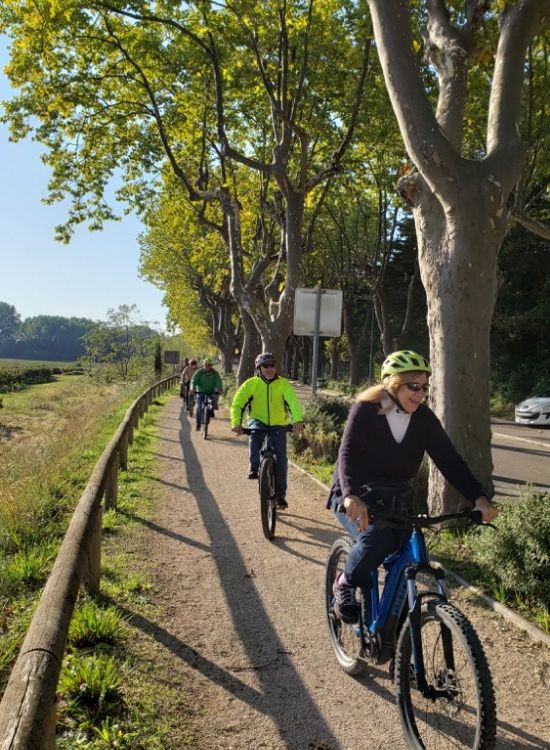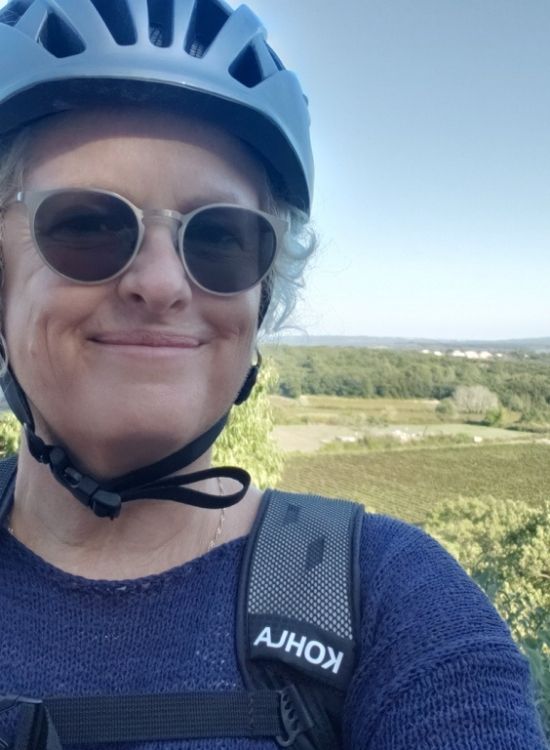 Active Cruising: Not Your Average Organized Tour
The word active and the image of river cruising don't typically go together. Certainly the two other river cruises I've been on have been more about following a guide through a town than being active.
On this trip I got beyond the port town. I saw nature, which makes me happy. I only went on gentle hikes as, if you were following me on Instagram, you will know, I sprained my ankle before boarding. But still, hiking I did.
What really makes me happy is cycling, so this traveler's choice was an obvious one. I always have a smile on my face when I'm on a bike. And, thanks to this trip, I tried an e-bike for the first time. Wow! They are amazing. You still get some exercise but it's as if you are always on a flat surface. The bike just gives you enough extra lift to get you up hills and no more. And I mean really up hills. We rode to a medieval village. Medieval towns are either on the water or at the top of a hill. This was up a hill and we got there with ease.
With people going off in different directions, conversation at happy hour and dinner was animated as we shared our different experiences. There were the stories from the more active hikers and more from the kayakers. There was plenty to talk about.
You can read more about my trip in River Cruise in the South of France: Avalon Waterways Review.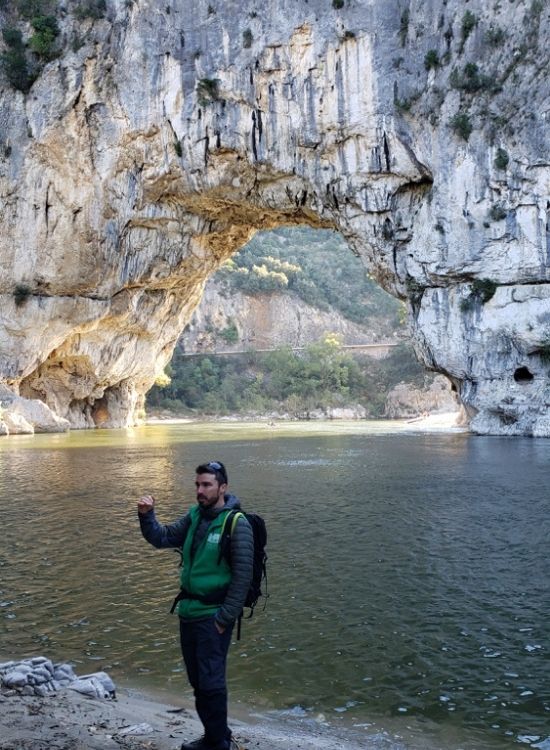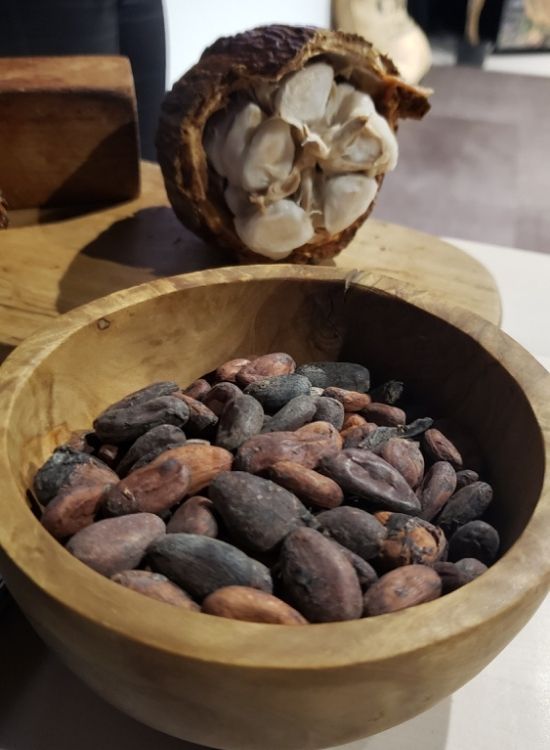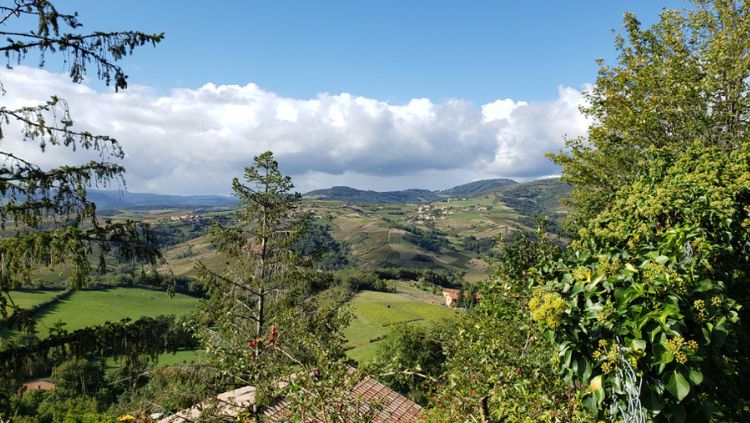 It's Traveler's Choice with Globus As Well
The "choose your own adventure" option is not limited to Avalon Waterways. Sister brand, Globus, offers travelers choice in their own way.
Globus offers Choice Touring as one of their travel styles. It's offered on select Europe and North America tours. It's like a traditional tour in many respects but on most days there are YourChoice Excursions, a selection of curated experiences in key and off-the-beaten-path destinations. These options are included in the price. Basically, they let you tailor your tour to your interests from a menu of excursions.
This post was brought to you as a result of the Avalon Waterways trip, a project between Avalon Waterways and iambassador. Naturally, my description of the experience is my own. Solo Traveler maintains full editorial control of the content published on this site.
As I've written before, coming out of the pandemic, I think it's a good idea to have a professional travel company on your side as you travel. Read Ready to Travel Again? Consider a River Cruise.