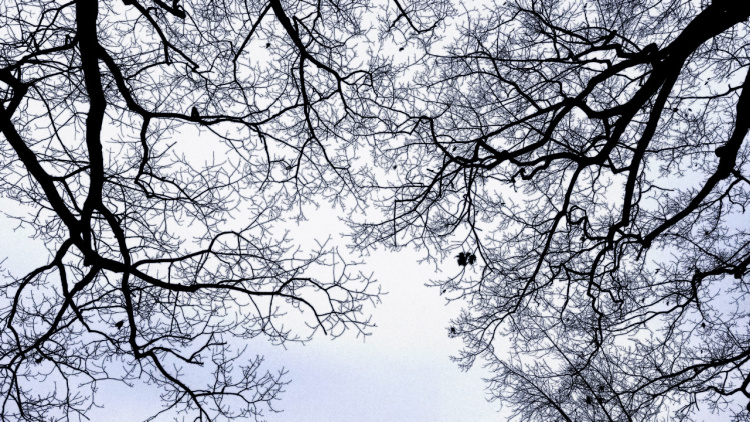 Vaccines are on their way, countries are striving to get the pandemic under control, but for the moment, most of us still need to stay put. This doesn't mean that the travel bug has left us, though! So, what might be some travel alternatives?
In an effort to address this question, I recently asked members of the Solo Travel Society, "What is one thing you always do when traveling that you never do at home?"
Their answers, as always, were interesting.
Many people spoke wistfully of the things they miss that they only do when they are in another place.
It got me thinking: how can we capture some of those feelings without traveling far? Are there things we do when traveling that can be adapted to our present circumstances? What are some safer, but still interesting and fun travel alternatives?
Herewith, a selection of travel-inspired activities to be enjoyed close to home.
Note: I understand that not all of these are possible for everyone at the moment – me included. Here in Toronto, a State of Emergency has been declared province-wide and we are currently under a Stay-at-Home order. These restrictions are always shifting, so you may be able to enjoy more or less of these activities as time goes on.
You might also enjoy What to Do When You Can't Travel.
Activities You Can Enjoy At Home or Away
Here are some things you likely do when you travel along with some travel alternatives that you may be able to enjoy in your own area, without straying far from home.
Talk to Strangers
Federica loves to talk to strangers when she travels. "When I talk with foreign people everything sounds so interesting and incredible." Amy shared that she talks to almost anyone she passes who is engaging in a similar activity.
Strangers are inherently interesting, wherever we encounter them. And if you discover otherwise, it's easy to just keep walking. Try striking up a conversation with someone you don't know next time you're out. You may be spending more time than usual in line-ups these days, so you know the drill–wear a mask, keep your distance–but maybe you can also have a pleasant chat and discover someone new.
I realized recently that I had not met anyone new in many months, due to being at home for so long. In addition to not making new friends, there is an absence of the random, passing acquaintances that happen so easily when we're traveling – waiting for a train, at a concert, on a walking tour. In those cases, we have one initial thing in common with each person. Why not look for something like that from home?
I recently attended a virtual book club meeting, and it was fabulous to meet a whole group of strangers from different places and walks of life, with whom I had only one thing in common: we had read the same book. The stimulation of engaging with people with different perspectives from my own was energizing and reminded me of the excitement of meeting people while traveling.
Browse Supermarkets
I know I am not alone in loving to spend time in grocery stores or at local markets when I travel. As Federica says, "You can learn a lot about a culture by just wandering around in a supermarket."
If you live in a city with a variety of types of grocery stores carrying ingredients from different cultures, pick up some products and try a new recipe, or enjoy some ready-made snacks or sweets. If browsing a local store isn't an option, order some spices or condiments online and experiment with new dishes. You might even try recreating a dish that you first tried on a previous trip.
Wake Up Early
A number of solo travelers mentioned that they like to get up and out early in the morning in order to visit very popular sites before they become crowded with other tourists. This could be a good idea now as well, in the sense that it is easier to physically distance from others when there are fewer people around.
I live near the beach in Toronto and later in the day the boardwalk can be very busy. Early mornings make for a more relaxing stroll and an opportunity to take it slow and pay more attention to your natural surroundings. The photo at the top of the page was taken when I stopped to look up while walking in the park adjacent to the beach.
When traveling, Mary likes to "take an early morning walk through the neighborhood, coffee in hand, before breakfast. Everything looks different in the early morning." This might be a travel alternative you could consider: getting up at the crack of dawn to watch the sun rise, take a peaceful walk in your own neighborhood, or explore further afield.
Walk – A Lot
"Toss the map and wander around all day with no plans at all. Live in the moment and decide then. Eat whatever I want." These are the things that Angela loves to do when traveling that she doesn't do at home.
Walking all day without a plan is an activity that easily lends itself to travel alternatives. Pick a starting point in your city and just go where the day takes you. Drive to the next town, park the car, and wander. Take the streetcar or bus to the opposite end of town and explore, stop when you're hungry or see something interesting.
Here's a story about a man who started out exploring his own neighborhood on foot early in the pandemic, and now walks up to 30 km a day on weekends. Not only is he exploring parts of his city he didn't know before, he's also clearing his head, getting out of his home office, and improving his physical and mental health.
Stay in Hotels
A couple of people mentioned that one thing they only do when they travel is stay in hotels. This may seem obvious, but spending a night in a hotel close to home can give you an opportunity to see your city as a tourist. For those who have been cooped up for many months, working and living and doing pretty well everything in the same space, a change of venue can offer a nice break.
Something new that has cropped up as hotels have lost most of their business and many more people are working at home than ever before, is the idea of a hotel day pass or work pass. Designed for people working from home who need some peace and quiet – not to mention an appealing spot for a nap – these day passes can include special treats like afternoon tea delivered to your room. At a minimum they offer a clear desk, internet access, coffee and tea, and a spotless space that you won't have to clean or share with anyone else for about 12 hours.
I've got my eye on the Shangri-La in downtown Toronto. Given that I could never ordinarily afford to stay at such an expensive hotel and that the work pass is a fraction of the cost of a regular room rental (US$150 versus US$400+), it's conceivable that this might be my first little trip in a year. But you can bet very little work will be getting done that day, between the deep soaking tub, luxury linens, afternoon tea, and comfortable reading chair. As travel alternatives go, that's not a bad one.
I found this day pass on ResortPass, but you can also check directly with hotels to see if they are offering daycation rates.
Travel Alternatives that Don't Require Leaving Your Home
Attend Museums and Concerts
"I go to a lot more museums and attend concerts or other performances which are usually a lot less expensive than in the US or free," said Carole. I think this is very common. Even though I have access to wonderful theatres, concerts, and galleries in my home city, I don't take full advantage of them. But when I'm traveling? You bet!
Although the experience will be different in the sense that you won't be able to be in the same room, right now we have unprecedented access to, and deep discounts on, access to arts and culture from all over the world, on the same device on which you are reading this article.
You'll find lots of links and suggestions in my previous post, What to Do When You Can't Travel. You can look both locally and internationally for live and recorded performances, virtual tours of art exhibits, behind the scenes interviews, and more. Just search the name of the gallery, concert hall, artist, theatre company, exhibit or play to find out what is available. As an added bonus, most events are offered at a fraction of the usual cost, or even free. I recently watched a play recorded live in a London theatre, and am looking forward to Vivaldi's Four Seasons performed by the Toronto Symphony Orchestra in March.
Special Meals
Whether it's a big breakfast before starting a day of exploring, indulging in wine at lunch, or splurging on a spectacular dinner, enjoying special meals seems to be something that a lot of people save for their travels
Why on earth would you limit yourself in that way?
Sharon says that when she travels, she will "Eat a larger breakfast, usually scrambled eggs, bacon or sausage, maybe pancakes or French toast or biscuits, maybe oatmeal also. At home I usually just have oatmeal with pecans or walnuts." Susan agreed, saying, "same here, I always go for the hotel breakfasts and cappuccino, never do that at home!" For Lacy, it's a beautiful dinner featuring steak and whiskey.
There are so many options to take advantage of here. Local restaurants will appreciate your business now more than ever, and many of them have upped their dine-at-home game to suit the times. Missing the cuisine of a particular culture? Look for a restaurant that specializes in it and order in.
Is there a favorite meal that you enjoy while traveling, like Lacy's steak and whiskey? Order in the steak dinner from a restaurant and save a ton of money by buying your own special bottle from the liquor store. No restaurants close by? Connect with a friend or neighbor and do a meal swap: you can each cook your specialty and do a porch drop-off.
Also, there's nothing stopping you from dressing up for dinner or setting a beautiful table or splurging on a spectacular bottle of wine. What's your next solo destination? Explore the wines of that region, to get a taste of things to come.
Receive Compliments and Support
Sharon said that one thing she only does while traveling is "listen to people tell me how brave I am, or ask me how scared I am or whether I'm worried about being on my own."
Carol remarked, "I love how concerned people are about our wellbeing when we're traveling solo but don't have that same concern when we're performing our everyday lives solo."
I would venture to say that living through a pandemic also requires bravery. In some ways, solo travelers – especially those who were already living alone – may be well-equipped to handle isolation. In other ways, perhaps not so much. When we're traveling, we are busy making arrangements, taking in new sights, figuring out transportation systems, languages, and customs. It may be more challenging to be alone without all that stimulation and focus.
If the recognition and support from others feels good to you, maybe you could consider reaching out to someone else in a similar way.
And if it helps to hear it from someone who is in the same boat, riding out day after day in isolation, dreaming of the day that we can travel again, then let me tell you: You are a star. You will get through this. You will travel again. And when you do, you will be even better at it and appreciate it all that much more.
Have you discovered travel alternatives to replace things you usually only do when you are on a trip? Please share your experiences in the comments section below.