Keith is a thirty-something based in Amsterdam, the Netherlands. Travel and writing are his biggest passions. He's traveled extensively across 60+ countries on five continents and knows first-hand how enriching traveling alone can be. You can read more about his adventures on his blog, the Velvet Escape.
Janice invited me to write an article for her lovely 'Recommended…' series not so long ago. To be honest, I had no clue what to write about. That was until I saw the movie 'Pretty Woman' (for the umpteenth time) on tv. Richard Gere and Julia Roberts were lying in the tub and she was sponging him (the stuff of many people's dreams, I guess 🙂 and he told her about his traumatic childhood and how angry he was with his father.
"I was very angry with him. It cost me ten thousand dollars in therapy to say that sentence…I was very angry with him!". That got me thinking. Instead of spending all that money sitting on a therapist's couch, he could have spent it on a long, soul-searching solo trip to discover, accept and find a way to deal with his anger issues, and he would have had the time of his life doing it as well!
The Best Thing about Solo Travel
The best thing about solo travel is that it can be anything you want it to be, because, ultimately, everything you do is totally up to you. It can be rehabilitative, healing, reflective, cheap, luxurious, serious or just plain unadulterated fun. It can even be a mix of all these. It all depends on the experience you want out of it and if you want to take this opportunity to discover yourself or challenge your boundaries.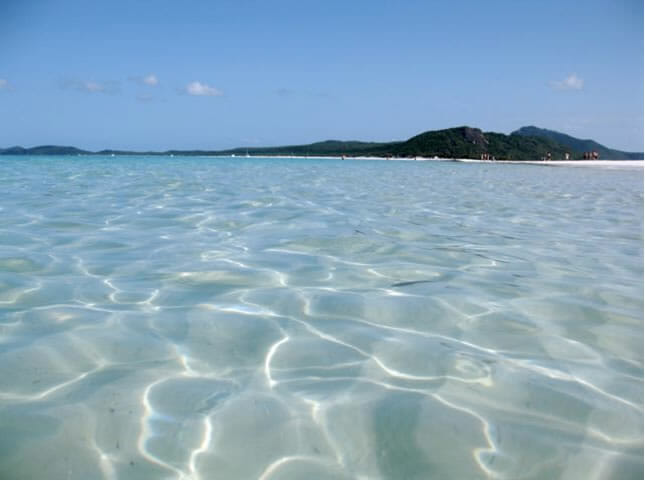 I can certainly relate to Edward's (Richard Gere's character in the movie) anger issues. I had my fair share. Like Edward, they were borne from my adolescence. I never paid much attention to them. Instead, I unconsciously used my deep-rooted anger as a platform to fire me forward. Anger can work wonders on your drive and ambition, and really get you places. Well, that's until the big man with the sledgehammer comes around and thumps you on the head. You see, anger can only get you so far and if it's not recognised as a driving force and dealt with, it can rear its ugly head and the consequences can be disastrous. I was lucky. Fate intervened and the man with the sledgehammer, who was approaching me fast, slowly retreated. I was on the verge of a serious burn-out but I was offered an opportunity to leave the company, and I did. That's when I planned my five-month solo trip.
One of the things I endeavoured to do was look back at the elements and experiences that had shaped me. Anger was certainly one of them. I knew that, when it came to my anger issues, I would have to deal with them or they would consume me. Travelling alone was the perfect opportunity to really get down to the nitty-gritty of my past and face up to it. I was alone so I certainly had the time and space, and there was no one around to distract me.
I figured I would have to do two things: look inward to analyse my thoughts and feelings; and look outward to relativate them. Looking outward meant meeting new people, talking with and learning from them. It also meant listening to them without being judgemental. That way, I could easily gain new perspectives and insights from them.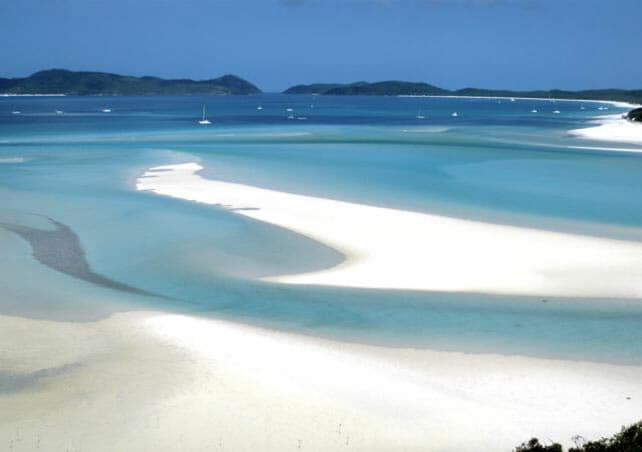 The Solo Travel Moment that Changed Everything
I remember sitting on the soft sands of the stunning Whitehaven beach in Queensland, Australia and staring at the gorgeous turquoise water and thinking about where my anger stemmed from and what it had done for me. I knew where it came from. That much was clear. But what did I have to do to come to terms with it? I walked off the beach into the cool crystal clear water. I felt the warm rays of the sun on my face and the silky cool water lapping around my knees, and I knew it. Earlier that day, I had a lengthy chat with a Frenchman who was an aerospace engineer on a sabbatical. He was more or less in the same boat: he was close to a burn-out and he decided to take a year off. He came to Australia and after a few months, he knew what he wanted to do. He was an avid diver and he decided to make it his business. He chose to follow his heart.
That was the clue I needed! As I stood there, at the edge of the beach, I realised that I had to replace the anger-charged drive within me with a drive fuelled by passion. The anger that had driven me had brought me many rewards and recognition but now, it was time for a different drive, one that was positive, sustainable and straight from the heart. I was so thrilled with this insight, I treated myself to a fabulous seafood meal at one of Airlie Beach's best restaurants as soon as I returned to the mainland.
Edward spent ten thousand dollars to admit to a therapist that he was angry. I spent my money traversing the world, getting some of the most profound insights along the way in some of the most stunning places on this planet. Somehow, admitting "Yes, I'm angry" on the soft sands of Whitehaven beach is more appealing to me than saying it in a therapist's chair.