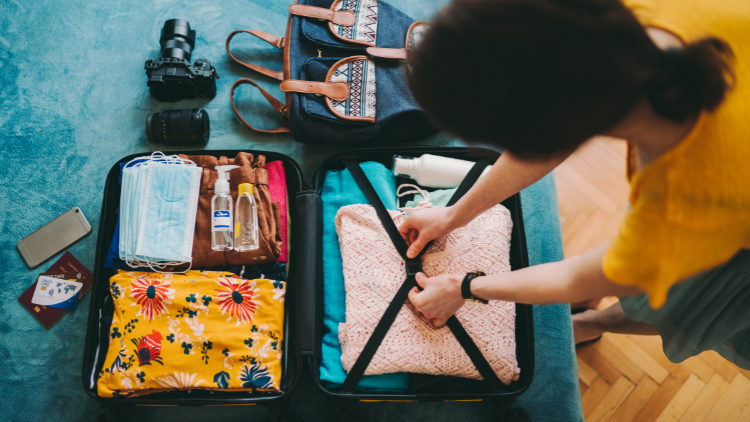 Travel gear can be fun to dream about and buy, but it must be worth its weight and space to carry on a trip.
It's important to pare down to the essentials for easier (and lighter) travel.
I've told you what I take traveling in my Bare Minimum Packing post. But the gear on that list is specific to me. It's my personal list. And while everyone needs the same categories of clothes (shoes, pants, jackets, etc.), we don't all need or want the same gear.
Some of the recommendations below are from the team here at Solo Traveler. Some are from members of the Solo Travel Society on Facebook. The result is a list of essential travel gear recommendations for solo travelers. I've added links when I can.
Bottom line: I hope you discover a solution, find an easy fix, or solve a travel challenge with these recommendations from your fellow travelers.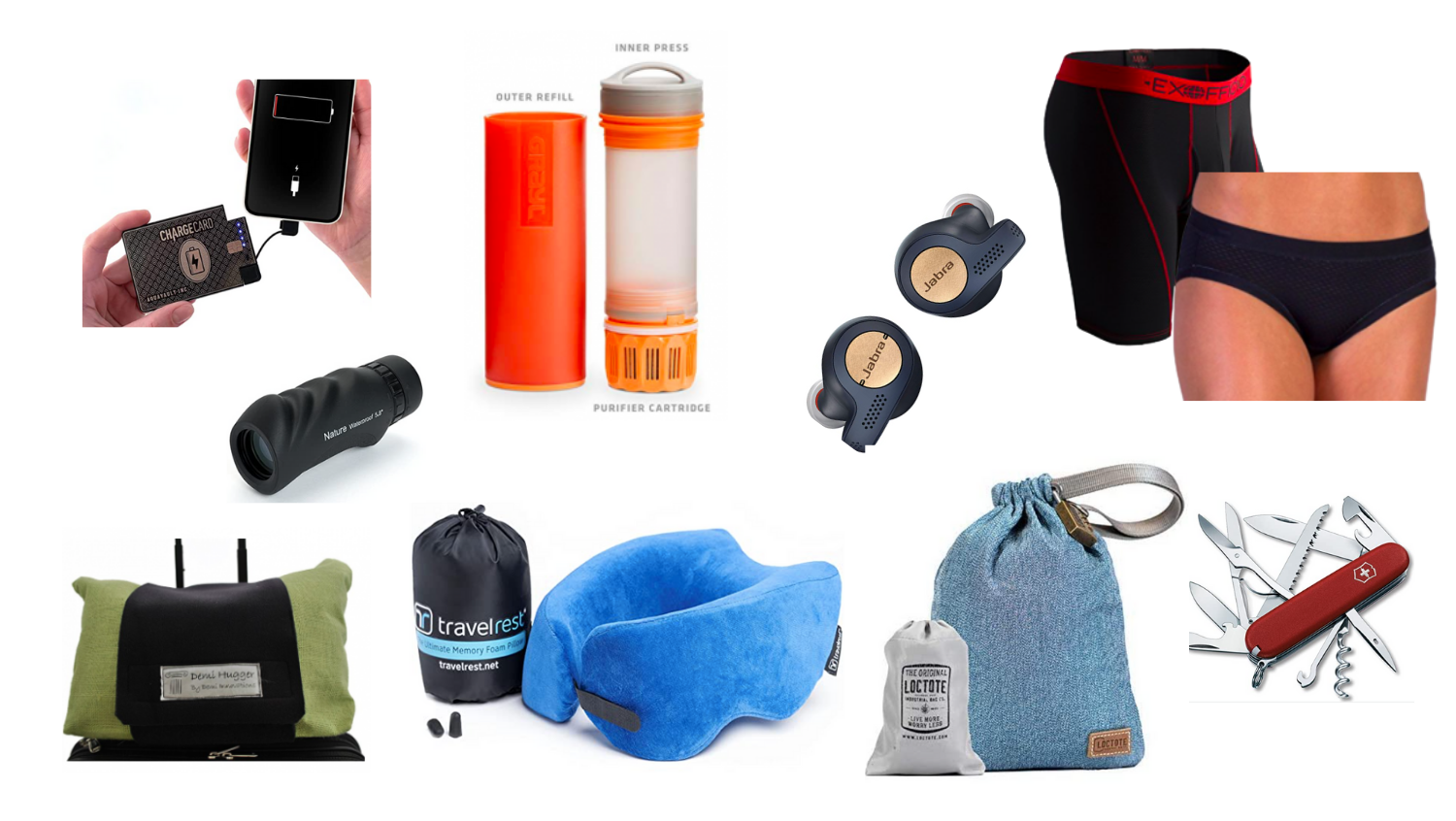 Travel Gear Essentials for Solo Travelers: Worth the Weight to Carry
This is what I consider to be the essential gear list for travelers.
It goes without saying that you'll want your phone. For most of us, it's our primary camera. It can hold digital versions of guidebooks, maps, translators, currency and measurement converters, music, movies, and books. It's also a calculator, a flashlight, and a GPS. It can substitute for a computer, provide free international calls if you're on Wi-Fi, and give you up-to-date weather information. And, yes, it's a phone that can help you stay in touch with friends and family.
Beyond your phone, here's your travel gear list.
High speed phone charger. This Anker charger is super fast and compact. It's great for charging up your technology on the fly.
Portable power charger/bank. A portable power bank is essential for those times when you don't have access to an electrical outlet or the appropriate charger. At just a couple of ounces and the size of a credit card, the ChargeCard will give you up to a 50% charge. If you're going to be where you won't be able to plug in for a day or more, check the next section for the recommended solar power source.
Noise cancelling earbuds. There are many times and places when you will appreciate noise-cancelling earbuds. Travel can be noisy!
Antitheft sport sack. This is from Loctote and, based on my backpack version, it's excellent quality. Good at the beach, in a hostel dorm, and anywhere else you want to secure your valuables.
Washable, fast-drying clothes. Can we get any more basic than socks and underwear? Long trips don't require more of these, they require items that are easily washed and dried. A number of readers have recommended ExOfficio underwear for travel. This purchase will also save you weight in your pack.
Travel pillow that compresses to save space. This is not one of those travel pillows that you don't know what to do with after you get off the plane or train. It compresses to 1/4 of its original size for packing. This is one piece of travel gear that can make budget travel more comfortable. Available on Amazon.
Bottle that guarantees drinkable water. Save plastic water bottles with the Grayl Ultralight Water Purifier. A standard water bottle is fine for some travel but the Grayl is needed for travel to places where you're not confident in the water quality.
A tool that has just about everything. A Swiss Army Knife is many tools in one. This will be particularly handy when camping, hiking, or backpacking. Don't plan to take this in your carry-on luggage on a plane.
A monocular rather than binoculars. The Celestron monocular is incredibly powerful and less than half the size of binoculars. Personally, I also find a monocular easier to use.
Compact wind-proof umbrella. It fits into a small space and has that wind-proof layer. Available on Amazon.
Padlocks. You will need these in hostels. Pick a couple up from your local hardware store.
A Ziploc bag – or two. These come in handy in so many ways. Bring the ones with a zipper closure so that they are leak proof.
Duct tape. A few feet of this multi-purpose tape can help with short-term repairs.
First aid kit. A small kit but cover the basics.
Solar charger. This is Wirecutter's number one portable solar panel so that you can recharge your phone when off the grid. Available on Amazon.
Body Glide. If you plan on a lot of hiking this is an anti-chafe product that one reader said even prevents blisters on feet.
Luggage strap. The strong, adjustable Demi Hugger slides over the handle of your rolling suitcase to securely hold a second bag, laptop, coat, pillow, etc. on top of your luggage. This leaves your hands free as you navigate the airport, hustle on and off public transportation, or maneuver yourself and your stuff into a washroom.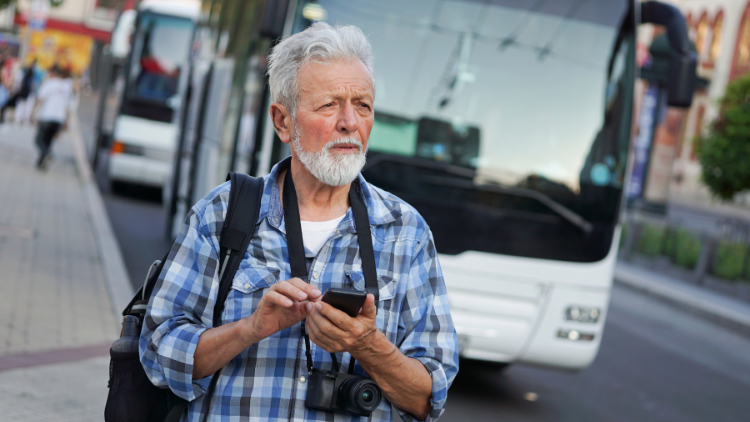 Don't Take it All
Travel gear can be enticing but much of it is really unnecessary. I see some of the above as really valuable but some wouldn't suit my travel style at all. I hope the recommendations of your fellow travelers are useful but I also hope that you don't add unnecessary weight to your backpack or luggage.
For more great solo travel tips, see our Ultimate Guide to Travel Alone.