Travel is expensive. And, from all I've read, post-pandemic, it's going to become more so. It's more important than ever to avoid travel money mistakes.
In our annual reader survey last taken October 2020, you told us a few things about how you are thinking about and planning future travels. In order of priority, the almost 3,000 responses told us that:
You'll travel more often.
Your budget will prioritize travel.
You'll travel more consciously and sustainably.
Luxury will be more important.
You'll take longer trips.
All this highlights the importance of managing your travel money, in the planning stage and as you travel, very carefully.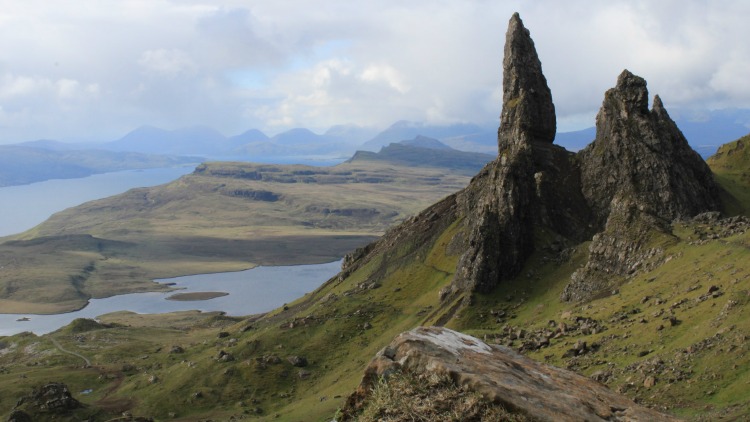 A Few Money Mistakes on My Travels
In Hawaii I could have saved $449.00 in accommodation costs.
If I were to go to Kauai again I would stay in the women's dorm of the Kauai Beach House Hostel the entire time. I got less satisfaction from the more expensive places I stayed. Please note that this is a very popular hostel and would require early booking to get 13 consecutive nights in the dorm. I should also say that I don't regret staying at the other places as doing so allowed me to offer you a variety of accommodation options. Read: Budget Accommodation in Kauai: Four Ways to Stay.
On the Isle of Skye I broke the budget with one taxi ride.
Most of the time I was there I walked or used public transit to get around. I did just about everything right to explore the Isle of Skye on a budget, with one major exception: I chose the wrong day to take an organized day tour. Sunday, the day I booked the tour, is the only day of the week that the buses stopped running early, after my tour bus returned to Portree. I didn't panic as I figured I'd meet someone along the way who would have a solution for the 40 mile journey to my hostel. Perhaps someone on the tour would have a car and be going north. But alas, no luck. My only option was to pay 50 GBP or US$65 for a taxi home. That's almost CAN$90. The price hurt but under the circumstances it was the only wise thing to do. Read The Spectacular Isle of Skye Without a Car.
In Sydney I underestimated the cost on the ground.
Going to Sydney, Australia and staying with family, I thought the trip was going to be simple. Flight and money for things to do on the ground was all I needed. How much could the trip really cost? In truth, a lot! I made the error of not understanding the cost of living in Sydney, about 18% higher than Toronto, and the exchange rate.
25 Tips to Avoid Wasting Money as You Travel
If you are one who wants to travel more often, take longer trips, enjoy more luxury, then these tips on how to avoid mistakes with your travel budget are important.
Here are the mistakes you don't want to make:
Not having a travel savings plan. I hate living from behind. Spending money first and then catching up with credit cards and loans is not only expensive but also stressful. Formulate a travel money savings plan that works for you. Read How to Save Money for Travel for 14 tips on saving money. No advice to cut lattes. No talk of shorter showers. Just a solid how-to approach to saving cash for travel.
Choosing the wrong rewards credit card. Every year I earn about $600 just by using my credit card. It's worth choosing a card well but the card that's right for you will depend on your lifestyle. Read: How to Choose the Right Credit Card for Travel.
Not asking to have the single supplement waived. The single supplement on tours and cruises is a major source of frustration for solo travelers. We try to show you some of the best single supplement-free deals with our Solo Traveler Advisory of Deals and our Deals page. But if you're looking at a trip that isn't included in our list there are still things you can do. Read: 10 Tips to Avoid the Single Supplement.
Traveling without a budget. This is a common travel money mistake that results in the same problem as living without a savings plan; you end up behind the eight ball with your finances, paying for the last trip rather than saving for the next one because you've overspent. Read How to Plan Your Solo Travel Budget – On Any Budget.
Traveling without a plan to find freebies. From free tours to free entrance to museums on specific days, there are many ways to enjoy free things as you travel. Read Solo Travel with Fabulous Travel Freebies.
Not knowing the hidden fees before you go. When you plan your travel budget you need to include all expenses, including fees that you might not think of off the top of your head. Hotels and airlines are notorious for fees. Know before you go.
Neglecting the security of your cash and documents. As mentioned above, I have a safety hierarchy. It goes like this: yourself, your documents, your cash, and your stuff. Yes, your cash and your documents are important. Read Protect Yourself from Pickpockets: Keep Cards & Cash Safe.
Ignoring the need for travel insurance. I have claimed on my travel insurance a number of times. I would never, ever travel without it. To learn more about the importance of insurance, what I recommend and why, read Going Alone? Travel Insurance is a Must and Best Travel Insurance for Senior Solo Travelers.
Using a credit card with a foreign transaction fee. Foreign transaction fees can be as high as 3% on everything you buy in a foreign currency. That applies even if you choose your home currency when in another country as the exchange still needs to be made. Fortunately, there are cards with no foreign transaction fees. Read Travel Money: All Your Options For Managing Cash and Cards While Traveling.
Carrying only one credit card. You never know when a credit card is going to give you trouble. I've had it happen in Jordan and Myanmar. Having a back-up is essential.
Incurring unnecessary ATM fees. Your bank can charge you as much as $5 for every ATM withdrawal you make in a foreign country. One strategy is to minimize the number of times you withdraw cash. Another is to choose a bank and account type that doesn't charge this fee.
Exchanging money at the airport. Every time I'm at an airport I see people at the currency exchange kiosks and I want to run up to them and say "No!" But how rude would that be? The exchange rates at airport kiosks tend to be quite high. I typically go to a bank ATM as soon as I arrive in a destination to get some local cash. If you really want some cash before you go, order it from your bank but don't make the money mistake of buying at a travel kiosk.
Not understanding the exchange rate. It's an easy Google search to find out what your currency is worth relative to the currency of your destination. Turn it into simple arithmetic so that you can easily calculate in your head the cost of something.
Not understanding the cost of living at your destination. My travel budget was hit hard when I traveled to Australia. I knew that the Canadian and Australian dollars were worth about the same amount but I didn't realize how much less the Australian dollar actually buys. Research the economy of your destination before you go. Take note of my little story about Sydney, Australia in the section above.
Ignoring your data plan restrictions. While most people have this under control now it is still worth mentioning. You don't want to incur huge data charges.
Using public Wi-Fi without a VPN. Even if you have to enter a password to get into the hotel or coffee shop Wi-Fi, it is still public. You can still be hacked by anyone else using that password. Read VPN for Travel: What, Why and an Easy Setup Guide for all the details and a discount code for my recommended provider.
Choosing your home currency at check-out. In the last couple of years stores have started offering the option of paying with your home currency or theirs. The bottom line is: choose theirs. Read Your Currency or Theirs? The Decision Makes a Difference for the details.
Not researching tipping practices for your destination. There are countries where tipping is expected and countries where it's not done at all and, just to make it even more complicated, there are places where you tip only in certain circumstances. Given that tips are usually in the 15-20% range, not knowing tipping practices is a money mistake that could cost you a lot as you travel.
Incurring extra charges for your luggage. When you purchase your air tickets the terms around luggage are made very clear. Make sure you read these so that you aren't stuck with unexpected fees.
Not informing your bank and credit card company that you'll be traveling. Some banks still require this, some don't. Some have the option to do it online. To be on the safe side make sure that your bank and credit card companies know where you're traveling so that they don't shut down your access to money.
Using your credit card to get cash. This is a big no-no. Not only do credit cards charge high interest rates but when you take cash from your credit card that interest starts accumulating immediately. When you buy goods with a credit card the interest doesn't start accumulating until your next billing cycle.
Reacting when you see a sign about pickpockets. When you see a sign indicating that pickpockets frequent your location and urging you to be careful with your wallet, do not check to see if your wallet is safe where it is. Pickpockets hang around such signs to learn where people keep their wallets.
Not checking the deals sites. You may think of Groupon and LivingSocial as great sites to get deals at home, but they also have sections of their sites devoted to most major cities. Check them out for coupons and special deals to save money on local activities.
Forgetting the membership benefits that could save you money. Read Take Your Membership Benefits on the Road: 11 Ways to Save.
Paying too much for airport lounge access. If you haven't racked up sufficient frequent flyer miles to get free lounge access there are still options. Read The Airport Lounge: Benefits, Tips & What's Likely to Change.
What travel money mistakes have you made? Please share in the comments section below so that we can all learn to be smarter travelers.