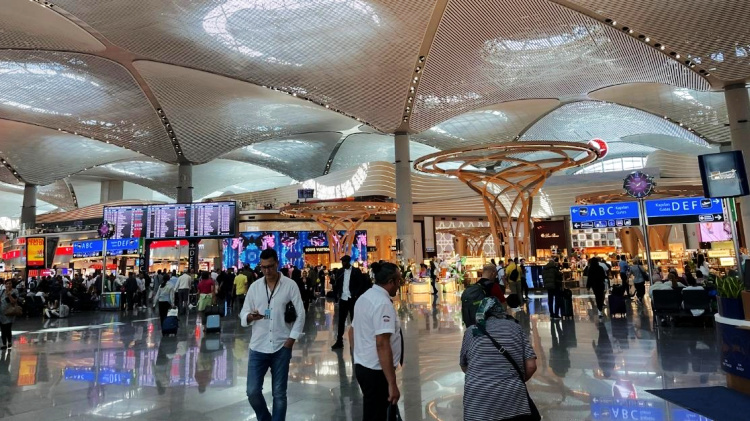 I've reviewed luggage trackers once before and explained how they work, but I didn't test them out on an actual trip during that review. So, as promised in Finding Lost or Stolen Bags: A Review of Luggage Trackers, I used my Apple AirTag and the Android compatible Tile tracker to keep an eye on my luggage during my recent flight from Istanbul to Toronto. Here's how it went.
I spoke a few encouraging words to my AirTag and Tile, mostly of the "You can do it!" variety, then asked the luggage gods to grant them safe passage, then gently placed them into my suitcase at my hotel in Istanbul.
The airport is really far away from central Istanbul and traffic is quite congested in the city, so this gave me lots of time to think about all the ways that the airline could lose my luggage. While I could see my AirTag during the drive (my driver likely had an iPhone), my Tile was last seen at the hotel. This was to be expected as there are many more iPhones around than Tile users. Read my previous article about luggage trackers if you are wondering why that matters.
I never did see an updated location for my Tile again while I was in Turkiye, however, my AirTag was consistently showing its changing location in the airport, which was reassuring. There was one point when my suitcase appeared to go to a Burger King in the food court for a Whopper, but otherwise it followed a predictable route.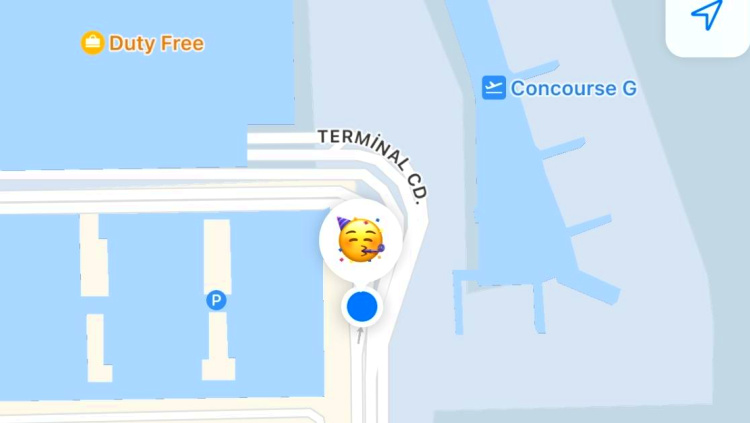 The real fun started when I landed in Toronto. Luggage typically doesn't make it to the belt before the passengers get there at large airports, so I had assumed we were still waiting for them when I got there. Suddenly, some oxygen entered my foggy brain, which was weary from sleep deprivation and an 11-hour flight, and I remembered that I had both an AirTag and Tile in my suitcase that might reveal its location.
There was still no sign of my bag from my Tile, but my AirTag said it was in the terminal. "Say what?" I said to myself. I thought it had to be a mistake, but then my Tile also notified me that it was in the terminal. Because there was only one suitcase on the belt, I came to the horrifying realization that it might be one of the hundreds of abandoned suitcases that were scattered throughout the luggage collection area.
I calmed myself, turned on my Bluetooth, and started scanning for my AirTag by walking around the areas near the luggage belt and around the piles of orphaned suitcases. Finally, on the opposite end of the conveyor belt, my AirTag started to point me in a direction.
As the countdown started with the distance between me and my AirTag reducing, I could feel myself getting excited until I was just half a meter (about one and a half feet) from my suitcase. My excitement then vanished because according to my phone I was standing right in front of my suitcase, but even at this short distance I didn't actually see it. That was because it was buried amongst many other suitcases. As I started inspecting the pile more closely, I was finally able to dig out my suitcase.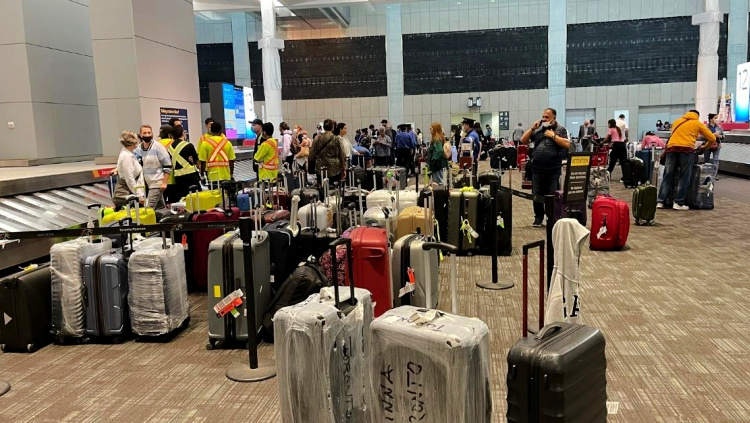 This is why I travel with carry-on luggage only whenever possible, and why airlines are being criticized. While there were announcements identifying which belt was assigned to our flight, they really should have notified passengers that there was an overly energetic member of staff who was quickly scooping up everyone's luggage and piling it randomly throughout the terminal. If not for my AirTag and Tile, I would have easily waited another half hour for the luggage to appear, and then it would probably have taken another hour or two to sift through the hundreds of suitcases piled in the terminal.
To conclude, I highly discourage anyone from checking luggage if you can avoid it. However, if you have to, you will save yourself a lot of grief by including some kind of luggage tracker in your bag. They likely saved me about two hours of waiting and searching at the airport. Considering how tired I was after my flight, I'm positive that I felt true love for my luggage trackers that night.
Join the conversation and let me know about your experiences with luggage trackers and/or checked luggage in our discussion forum.