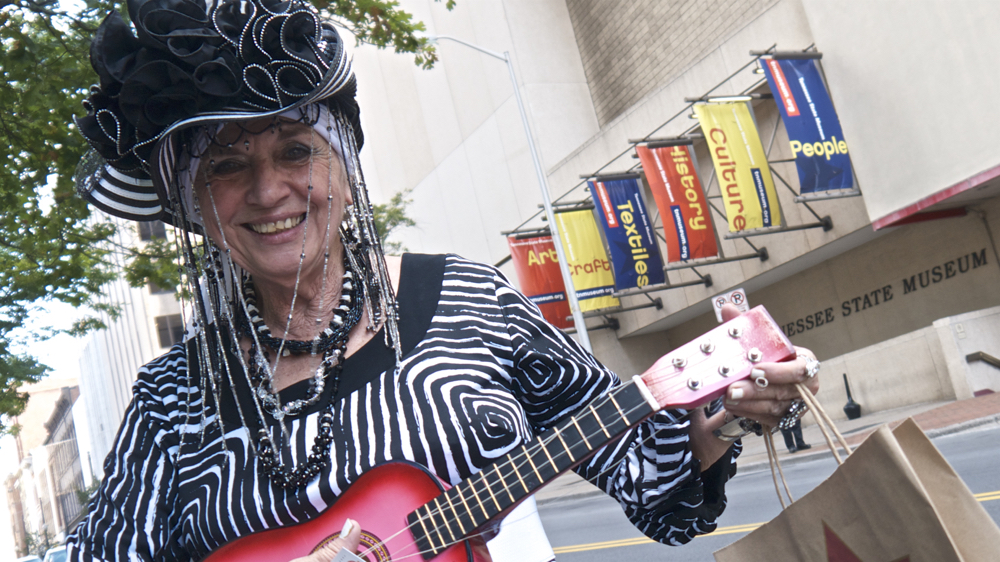 Today I found myself seeking good news. It has been a very long 13 months and I, like so many, am more than a little tired of this pandemic. But it is our reality. So, in looking for good news I decided to dig into the blog. Sure enough, I found five uplifting travel stories to raise my spirits.
As I travel solo, I am often the recipient of extraordinary kindness from strangers.
Being kind is such a simple thing to do but it reverberates in the recipients' lives, sometimes forever. Here are a few of my more memorable solo travel stories that certainly raised my spirits.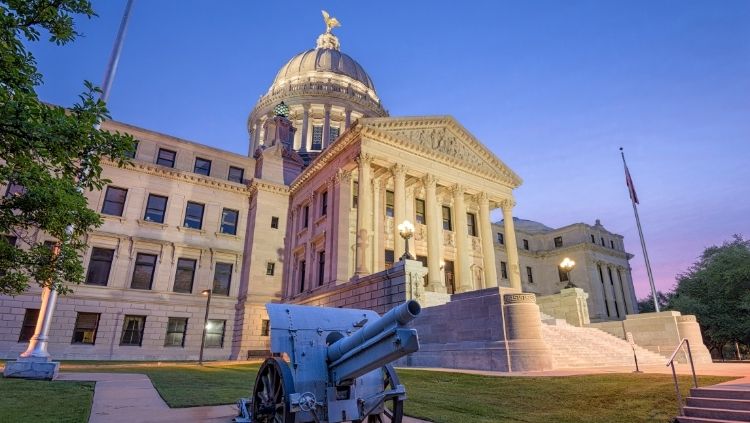 The Docent and the Bouncer
On my trip down the Blues Highway, one stop was Jackson, Mississippi. While there I visited the Old Capitol Museum of Mississippi History. I got chatting with the docent at the front desk and, before I knew it, I was invited on a personal tour of the city by this lovely woman who was born and bred there. We had lunch together and then she toured me through parts of the city that I would not have otherwise discovered, providing information that can only come from locals.
That evening, I went out to the 930 Blues Café (no longer there) where I met many friendly people. The special act of kindness came at the end of the evening. I arranged for my taxi and waited for it on the front porch with the bouncer, who had a broken leg. When the taxi arrived, the bouncer went down the stairs despite my objections, took me to the car, opened the door, helped me in, and looked directly at the driver and said "you take good care of my friend, y'hear?" He was doing more than his job. He was taking care of a stranger.
It was one fantastic day thanks to the support of locals.
Ten Bikes and Two Pickup Trucks in PEI
This example goes back quite a few years to a bike tour I was given as a high school graduation gift. I joined the tour as a solo traveler. We rode through Prince Edward Island, Cape Breton, Nova Scotia, and the Magdalen Islands.
On the day we left Summerside, PEI we headed across the island and then up the coast to Souris for the ferry to the Magdalen Islands. Across the interior of the island/province was fine but when we reached the coast we fought a strong headwind. We all became scattered. I was the sweep and ended up cycling alone until a pickup truck pulled up beside me. For a moment it felt like danger. It wasn't. It was PEI hospitality in action.
One of our group had alerted a farmer to the fact that ten of us were strewn over a long stretch of roadway. The farmer called a friend and the two of them collected us in their pickup trucks. They then took us to their respective farms where we were fed a fabulous dinner. It was in that farmhouse that I first tasted milk in its natural state. Later, they drove us to our campground.
I will always remember PEI for such kindness. Even after all these years, this is one of the travel stories that's guaranteed to raise my spirits.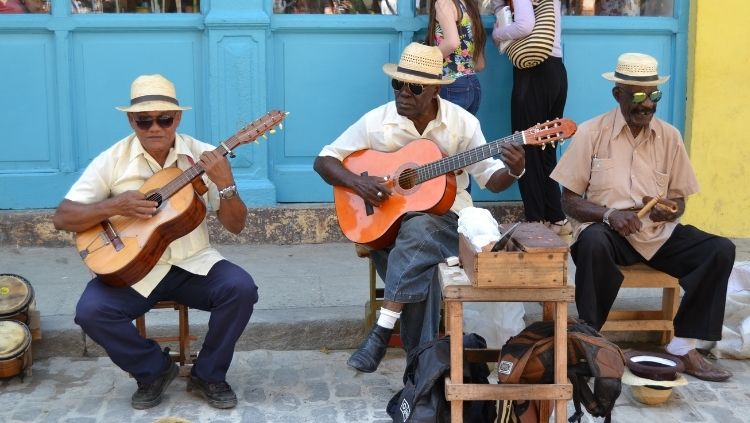 Hungarians, Cubans, and a Canadian Go Dancing
In 2004, I was in Havana for a week by myself and really wanted to go Salsa dancing. I figured that the club recommended by the travel guide, Casa del Musica de Centro Habana, would be very touristy but I still wanted to go. However, when I got there, there was a lineup of hundreds of Cubans waiting to go dancing – and this was the afternoon!
This made me a little uncertain, as I don't go clubbing at home. I hesitated. I wasn't sure what to do. Then I saw three people in line who were definitely tourists. I slid into line beside them, acting as if I knew them and had caught up with them. I introduced myself and explained that I just wanted to join them until I was inside. They looked puzzled. They didn't understand me. At least, not at first.
As it turned out, they were Hungarian and understood very little English. As you might imagine, my Hungarian is very poor given that it is unlike any other language in the world. But I got my point across and they let me join them.
When we got inside it was a huge, exciting club. Again, I was a little nervous. So I imposed myself and sat at their table. I know, it was weird. Soon, their tour guide arrived with three more Hungarians. I was surrounded and really wondered what I had got myself into.
And then, I asked. Over the noise, I loudly asked the tour guide if he spoke English. His response was an enthusiastic yes. He practically jumped across the table to communicate in a language he knew. We had such a fun time. He taught me to Salsa and the eight of us had a fabulous afternoon.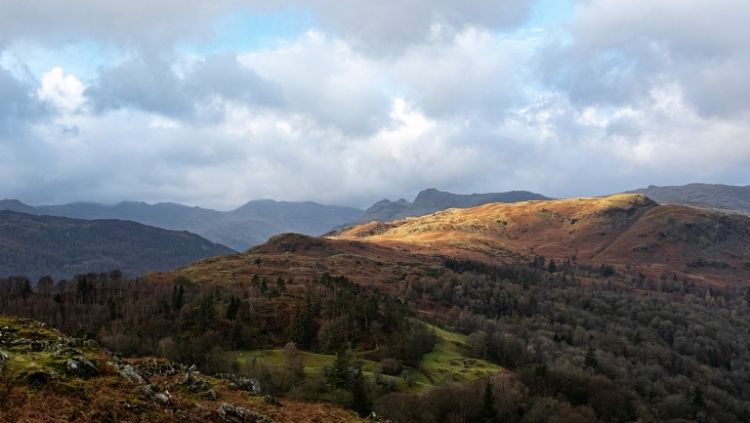 Raising a Glass on Guy Fawkes Day
After a day walking in the Lake District, nothing tastes better than a pint at a local pub. I was in Ambleside, Cumbria and my pub of choice was the Unicorn Inn.
I spent a week in Ambleside taking a different walking route each day. And each evening I went to the Unicorn. For three nights, I went there, ate dinner, and had a fine time with new friends. But, on the fourth night, I had a fantastic time.
The fourth night was Guy Fawkes night and when I walked into The Unicorn I felt like Norm walking into Cheers! The small pub erupted in welcome. It was not possible for me to buy a pint. And songs were sung in honour (I just had to slip a Canadian spelling in at this point) of me being Canadian. It was the best!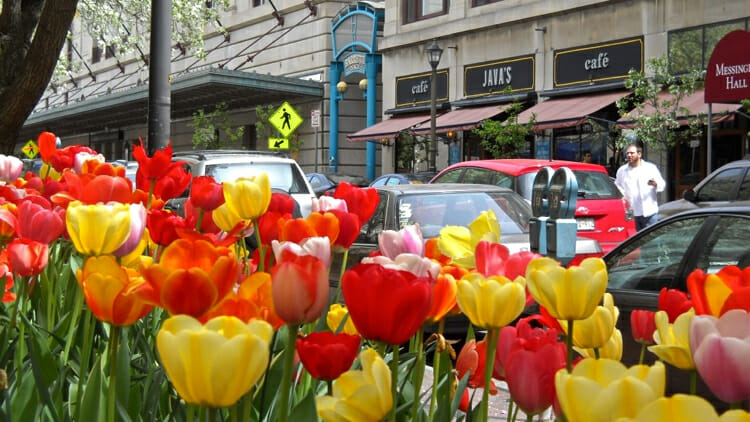 Sharing a Meal in Rochester
New friends made another evening memorable in Rochester, New York. A far quieter spot than The Unicorn but equally convivial. I arrived at Hogan's Hideaway for dinner planning to sit at the bar to eat.
The place was packed as it was a Friday night. There was only one spot to squeeze into at the end of the bar. When I arrived, a couple moved a bit to make space and we got chatting. When their table was ready, they invited me to join them.
The conversation was great. As they were regulars, I asked them to order my meal (a common practice of mine in such situations). We all had the Friday night Fish Fry. Delicious! Friends of theirs arrived and our conversation circle became larger. And, at the end of the evening, they would not allow me to pay for my dinner.
Please Share Your Solo Travel Stories to Raise Everyone's Spirits
These are just a few stories that I look back on to see how truly fortunate I have been and how kind and generous people are. I feel very lucky to have met so many.
Please share you stories in the comments.