For me, it's all about the map.
This is my starting point. And also sometimes the end point of my travel research. I often travel without a plan – especially when I first arrive in a new destination.
In The Art of Travel Alain de Botton's suggests that travel in the 21st century is colored by the ubiquitous rating of every historical site, every church, every mountain view, every boat ride, every hotel, evaluating for us their worthiness. He argues for traveling without a lot of research so that we can see with our own eyes and come to our own conclusions about what we see.
David Usher, author of Let the Elephants Run: Unlock Your Creativity and Change Everything suggests that a creative outcome is the result of a process and many iterations of that process. One cannot simply plan to be creative. When I heard him in an interview I, naturally, applied this to travel. I think more meaningful travel is the result of the process, not the planning. And the more we travel, the more iterations of travel we have, the better outcome/experience we get.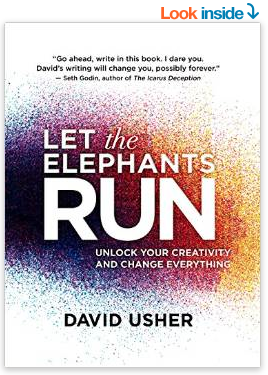 We will never know the outcome of a single trip, or our travels as a whole, until we have lived it and them. Don't plan for everything. Practice travel and live it creatively.
As de Botton suggests, decide for yourself what you find amazing – don't let the guide books determine this for you.
As per Usher's approach to creativity, trust the process. Go, experience and become a better, more creative traveler with every iteration/trip.
So… back to the map – my first step in any travel research. I hadn't even looked at a city map before arriving in Hamburg. (As one of the organizers of the conference I'm here to attend, time just didn't allow). So I went to the hotel's front desk and requested one. A short chat and I asked:
Should I turn left or right out the front door? Left? Perfect.
I was off for a 4-hour stroll of Hamburg. Here are some of my photos.
Travel Without a Plan – Hamburg