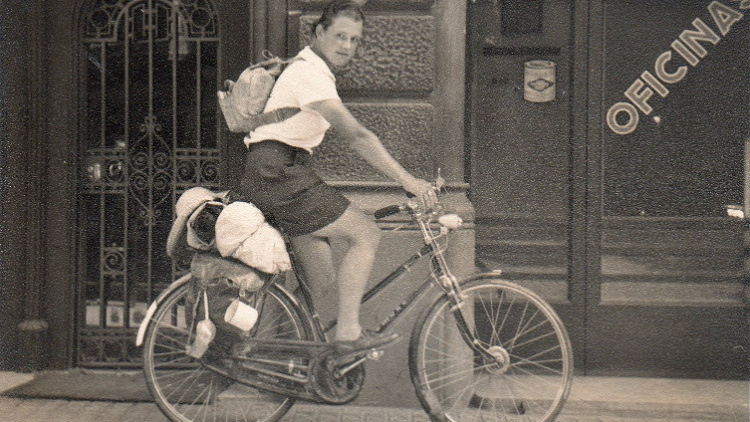 Prepare to be inspired by solo traveler, Dervla Murphy. She is a travel writer, light packer, cyclist, adventurer, and currently an octogenarian.
She is a self-described serious traveler and traveling alone is one factor that, in her mind, makes her such.
Dervla is best known for her book Full Tilt: Ireland to India with a Bicycle, in which she diarizes the bicycle trip she took in 1963 at the age of 31. She conceived of that trip at the age of 10. Coincidentally, I was about 10 when I fell in love with the notion of cycling and travel.
I recently tripped over a video interview of her that I'd like to share. (You can watch it a little further down in this post.) It reveals Dervla's sense of humor, modest attitude towards her incredibly adventurous travels, and important insights about the meaning of travel.
Brave or Fearless: One Change of Clothes and a Pistol
Many people consider solo travel a brave thing to do. I don't consider it so. It meets my sense of adventure.
From my perspective, undertaking the trip from Ireland to India by bike is an extraordinarily brave thing to do. But in the interview, Dervla says it's not so. Because she is relatively fearless, at least until there is something specific to be fearful of, bravery isn't a factor. She suggests that no bravery is involved unless there is fear.
Each of us has our own level of fearlessness that affects how and where we travel. Even Dervla had her limits. Being fearless did not mean being heedless of potential danger. For her trip to India she packed only one change of clothes. But she also took a 25 automatic pistol and four rounds of ammunition. And, indeed, she had a couple of occasions to use that pistol. She does reveal that she sold it in Afghanistan, though. "I became an arms trader," she jokes.
Here's the interview of Dervla Murphy from the Banff Centre.
Solo Is Essential to an Important Journey
According to Dervla Murphy, "An essential part of an important journey for me is being alone. And being completely cut off from home, from family and friends." This marries with our list of 12 Reasons You Should Solo Travel and the discussions we've had on Solo Traveler about Meaningful travel. In one, a reader named Jennifer commented:
It's always interesting to learn about new cultures and how locals in a foreign land live. And best of all, being a solo traveler I learn more, not only about other places but also about myself. That's meaningful.
Traveling solo can undoubtedly contribute to an important, meaningful trip. And if your fearlessness is taken to task on occasion, there is always the kindness of strangers.
Dervla has often relied on people's kindness and she hasn't been let down. The "majority of human beings are helpful and kindly and honest… There is an enduring goodness in people."
Here's the trailer from the 2016 Award-Winning Documentary about Dervla Murphy.
You might also enjoy 10 Trailblazing Female Travelers To Be Inspired By.