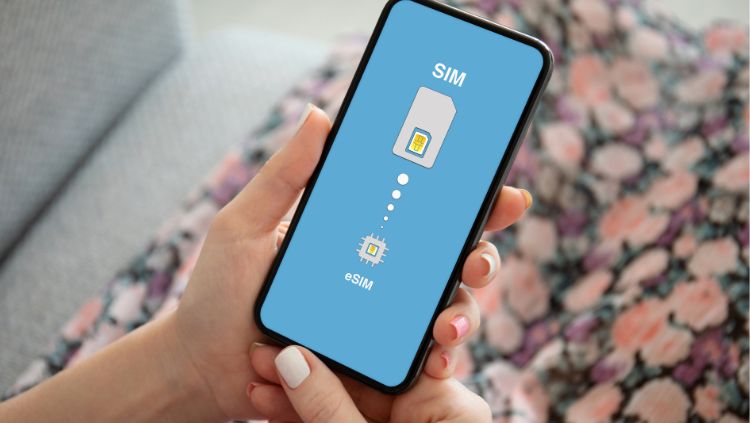 I'm currently in Bordeaux, France and using UBIGI e-Sim for data on my phone. It's the best option I have found yet for using your phone when traveling out of the country.
To give you some context, I'm using an iPhone 14 that is locked. I will be in Bordeaux for a month in total. My search was for a plan or a device that would be affordable while also being convenient.
With UBIGI, I have full access to everything on my phone except standard phone calls. Fortunately, there are other options for making calls. And there are other benefits.
Unlike a Wi-Fi hotspot, there is no additional device to keep charged.
Unlike using free Wi-Fi, I don't have to seek it out.
This is not a review of all the options on the market. I'm writing about my personal experience and satisfaction with one provider of data, what it cost, how easy it was to set up, and how I am using data to have access to all that I want from my phone.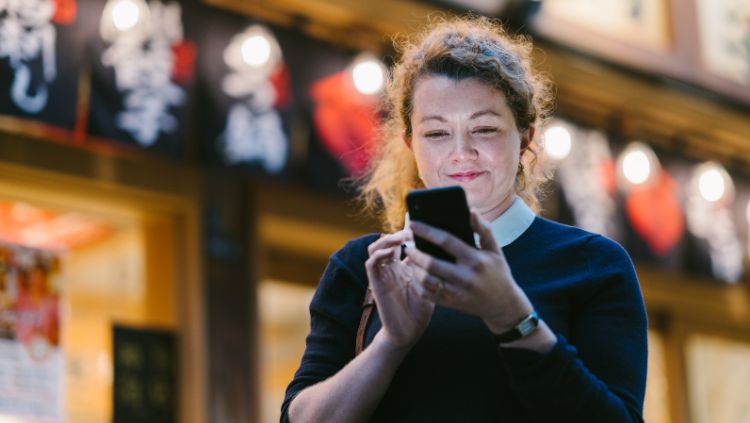 What the eSim Option Costs
Having data on your phone that is affordable is a great way to stay connected.
The Ubigi app is free. You just pay for the data. Here are some notes on their data rates.
I bought a 10 GB plan for France that is valid for 30 days at a cost of US$14. I could have bought 50 GB for $39 but I didn't think I needed that much.
It seems that the more specific you can be regarding the country you want data for, the better the rates, but this would have to be tested.
Ubigi does Europe very well, but when it comes to world plans, the one-off option is not that great. At the current rates you can get 500 MB for US$9 per day.
For a recurring world plan, you can get 5 GB for $68 per month.
If you'll be using your phone when traveling to Europe periodically over the course of the year, they do have annual plans that are inexpensive.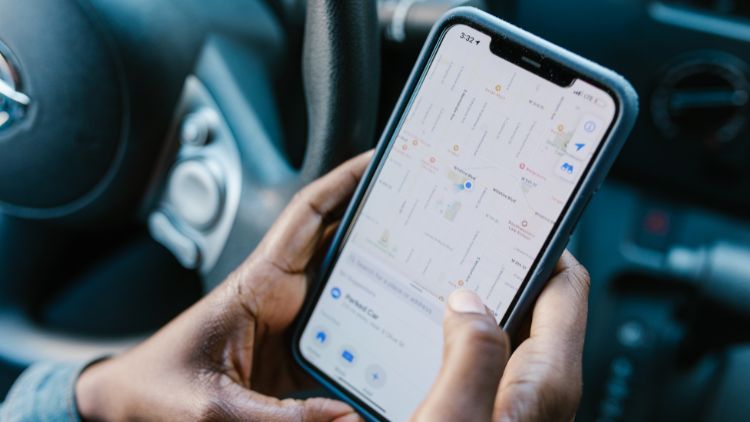 Key Thing to Know When Setting Up Your eSim
Setting up Ubigi on your phone is more easily done overseas than at home. You can only take the set up process so far at home.
Here are the steps to follow.
Make sure your phone is relatively current and has the SIM/eSIM option. Here's the list of compatible phones.
Download the Ubigi app from the Google Play or App Store.
Open the Ubigi app. As a new customer, you want to click the pink button on the lower left. It's the one that says "Mobile Data in My Device".
It will take you to a screen where you will tap on "Install My Free eSim Now".
Go through the eSIM set up. If you have any trouble, there is more information here.
That's as far as you can go at home. The rest is best set up when you're in your destination.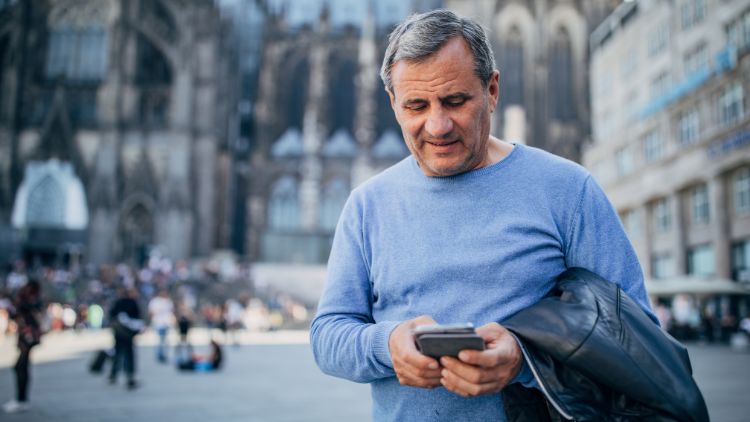 How I Use My Phone When Traveling with Just Data
I can use my phone for anything except making a standard phone call.
I'm using Facebook Messenger and WhatsApp for all calls and texts. It seems all family and friends use one of those. On the few occasions when I have had to make a phone call to a landline or someone that is not in my circle, I have used Skype at a cost of 3 cents per minute. A $5 Skype credit goes a very long way.
The rest of my phone, from email to Instagram, works with data so it's all pretty seamless. And, just like at home, when I have Wi-Fi available that the phone recognizes, it automatically connects to it thereby reducing my data consumption. Likewise, I can connect to any Wi-Fi to save data. For the latter, please remember the safety concerns about public Wi-Fi. Read Best VPN for Travel: What, Why, How & New Recommendations.
For more money-saving solo travel tips, see How to Make Solo Travel Affordable, Cheap and Even Free.
Save