I love winter and, from experience, I know that winter festivals are great for solo travelers.
I'm not the only one who doesn't run away from winter. When winter approaches, the winter posts on Solo Traveler get a lot of traction.
Winter travel may suggest indoor activities to many. But travel solo to a winter festival and you'll find lots of fun, outdoor activities to watch, participate in, and enjoy.
This post is going to focus on the Festival du Voyageur in Winnipeg that I went to last year. I didn't want to publish the post right after the festival but held it for when you'd be in winter travel planning mode. I'll also share my experiences at the Quebec Winter Carnival and highlight a few winter festivals that would be great for solo travelers that I have not yet visited.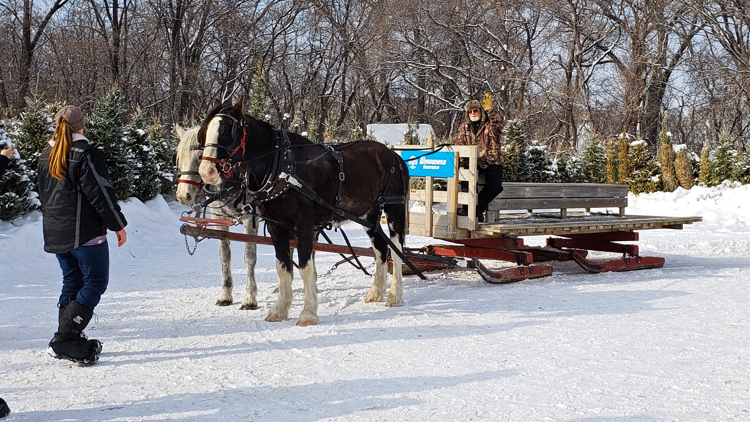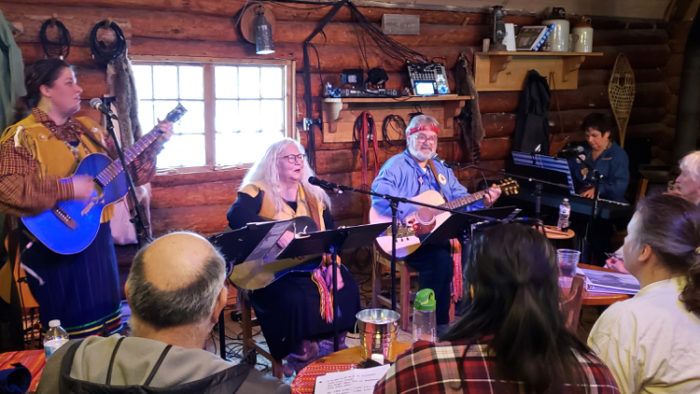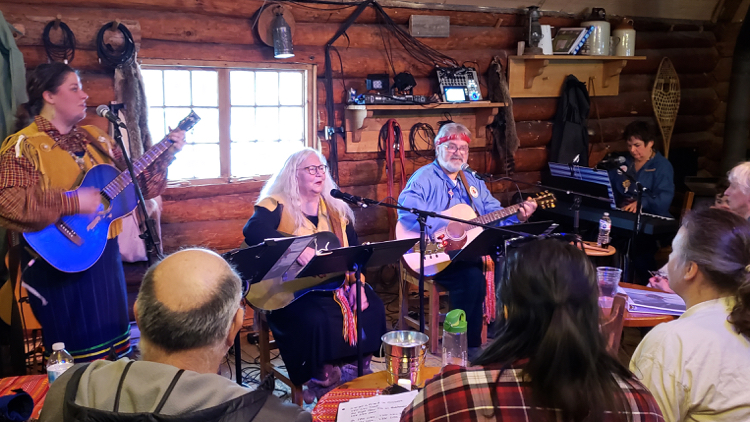 Festival du Voyageur Solo
I love snow, blue skies, and bright days (winter days can be brighter than any other season). I like being inside when there's a blizzard outside. I like winter food!
At the Festival du Voyageur, I had it all. There were bright blue skies as well as a blizzard. There was lots of snow and hearty traditional food. Established in 1970, the festival attracts about 95,000 people from around the world every year for traditional French Canadian food, music, and heritage.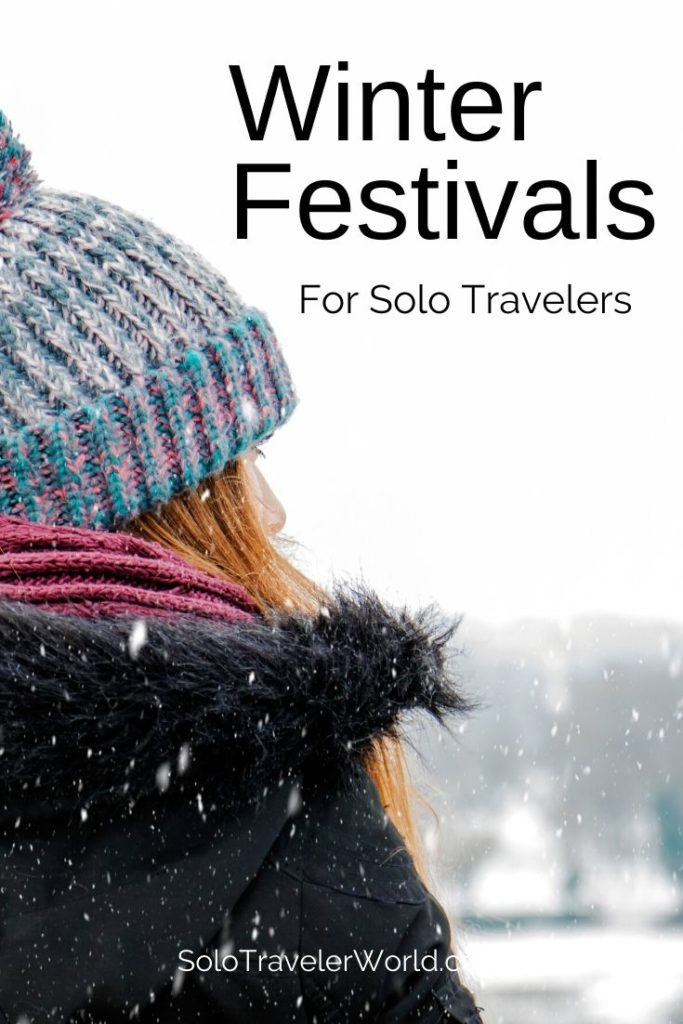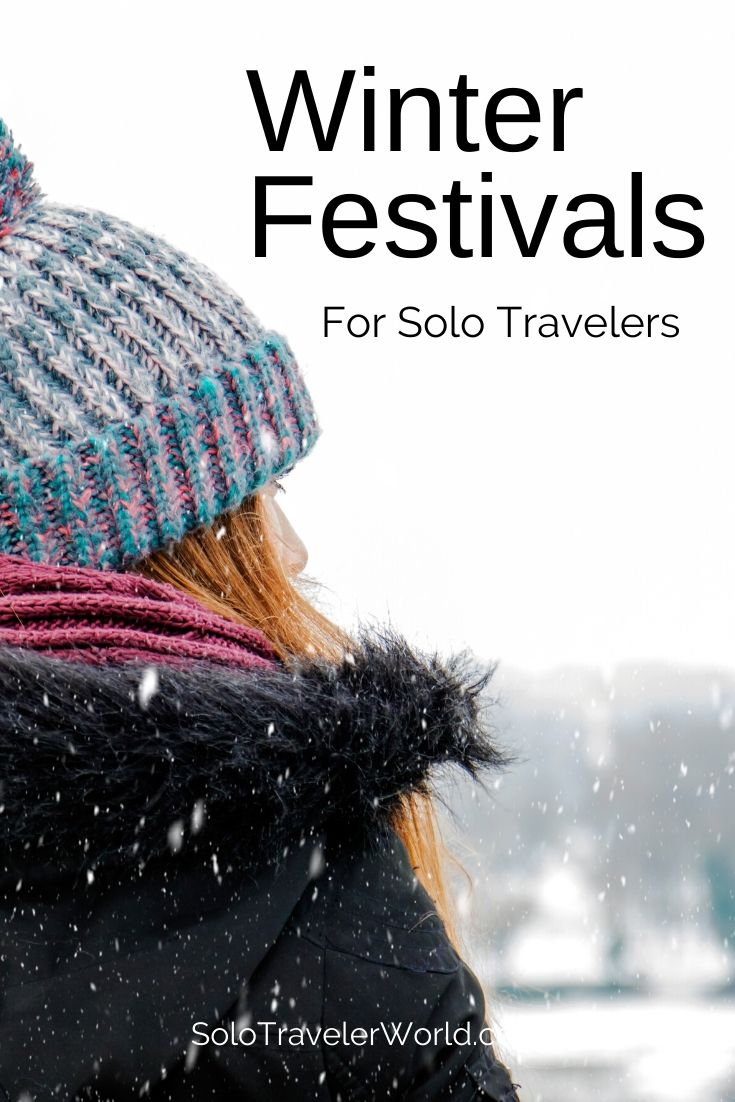 Saint-Boniface, Winnipeg's French neighborhood is the home of the festival. I arrived and, naturally, took a moment to get oriented. I had to learn how the Festival works, what events were planned for the day, and where the best food was. I did all of that with a Beaver Tail in hand.
Hmm. I think I should clarify. A Beaver Tail is deep fried dough made with whole wheat flour and pulled by hand to resemble the long, flat tail of a beaver. (The beaver uses its tail for many purposes but, most interestingly, it's used to slap the water to provide a warning to other beavers when it feels threatened.) The beaver tail pastry is traditionally topped with cinnamon and sugar but a variety of sweet and savory toppings are now offered. It's a must at least once a winter.
I checked out the ice sculptures first, but passed a great day attending three concerts, sitting by a fire chatting with other festival goers, and watching kids on the toboggan run and sled races. There was plenty to do to fill three days!
Read about other things I did during my trip to Winnipeg.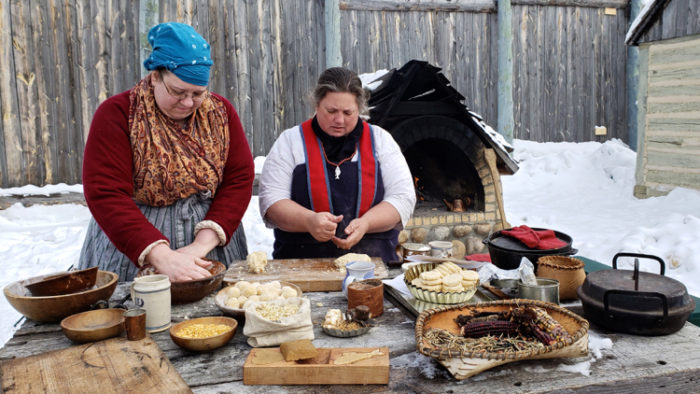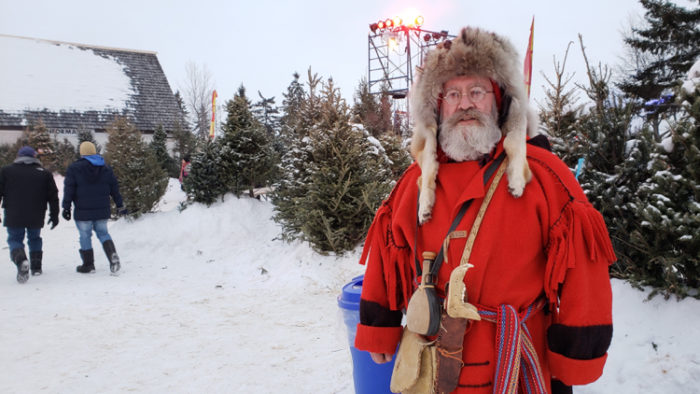 Quebec Winter Carnival
I have been to the Carnaval de Québec many times but, most recently, I was there when I went to Quebec City to attend a week of intensive French classes. It was my first time attending the festival as a solo traveler.
The Festival du Voyageur has a lot going on but it still feels like a festival for local people. Carnaval de Québec is the largest winter festival in the world. It's exciting but has a very different vibe. Alongside traditional activities, the canoe races over the ice of the St. Lawrence River are always exciting, as are a Hip Hop Evening, electronic dance music, and a line-up of international artists.
Don't worry, despite being a bigger, fancier festival, you can still have a Beaver Tail.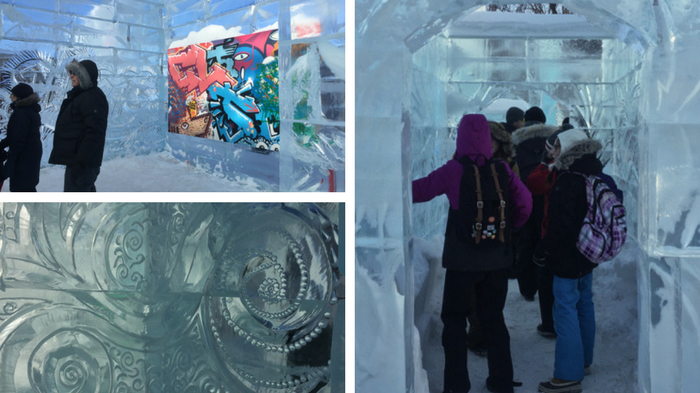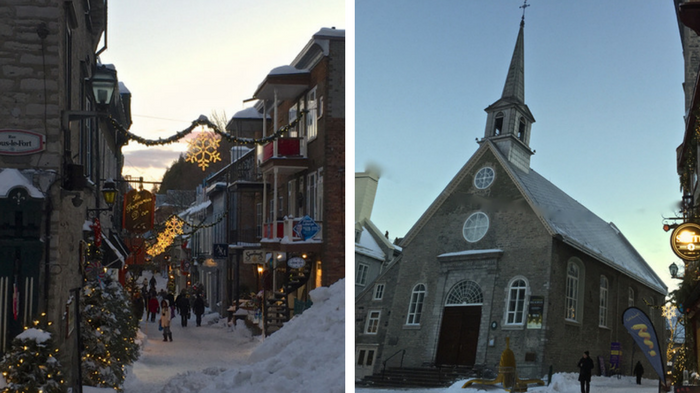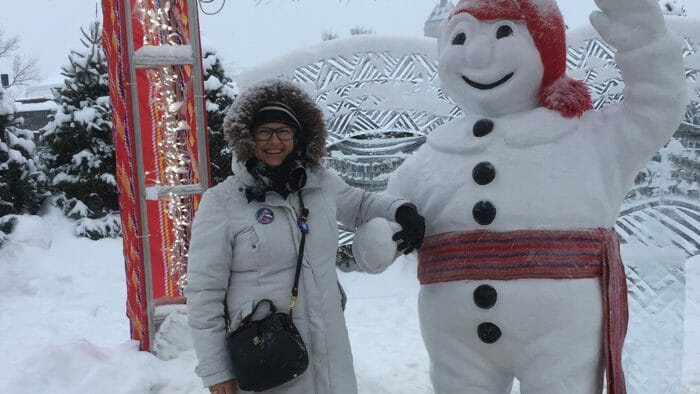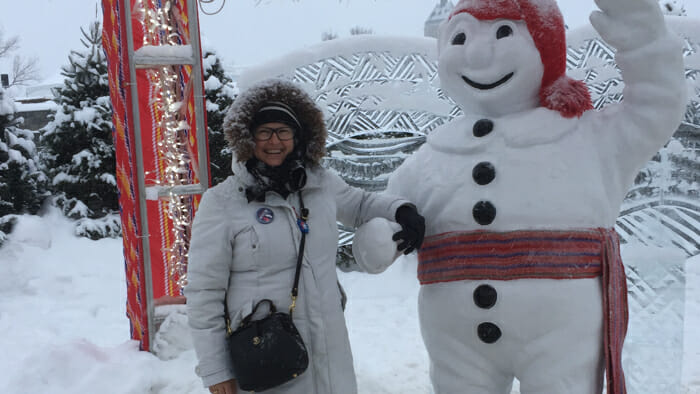 More Winter Festivals
There are many more exciting winter festivals. Here are a few on my list.
Canada:
Winter Festivals in the United States:
Fur Rendezvous, Anchorage, Alaska. Join a traditional festival that dates back to 1935. Like the Rendezvous in Whitehorse, it's about breaking up the winter and avoiding cabin fever.
Saranac Lake Winter Carnival, Saranac, New York. Participate in typical winter sports like Nordic skiing and ice skating, but there are also some unusual competitions like ultimate Arctic frisbee and a women's frying pan toss.
Steamboat Springs Winter Carnival, Steamboat Springs, Colorado. A winter festival with a Western flare. Think skiiers and cowboys, horses and shovels. It's a mashup.
Frozen Dead Guy Days, Nederland, Colorado. Yes, that's right. This festival has an interesting history that has resulted in slightly morbid activities like coffin races and a parade of hearses.
Cold Weather Packing List
My biggest concerns when going to a winter festival are cold feet, cold hands, and a cold back. If I can keep all these warm, I'm okay. Please see my standard carry-on packing list here. Below are special items for cold weather travel. Most were worn onto the plane so they didn't affect my carry-on capacity at all.
Shoes. It's common, when you're traipsing about in snow, to carry a pair of indoor shoes with you. When I was a kid in Montreal, I had a shoe bag! Choose a pair of indoor shoes that are light and easy to pack.
Boots. My boots are rated for -30°C. You might not need your boots to be that warm but I loved it. My feet were never cold.
Boot liner. If your boots are not rated for the cold you need, rather than buy a new pair, consider a winter insole that has insulation and a good quality sock. If you do this, make sure that this doesn't make your boots too tight. Reducing circulation to your feet will make them cold too, so a balance is needed.
Puffy parka. You can spend a lot on a parka but that's not really necessary. The key to a warm parka is a good layer of down or temperature rated Thinsulate and the right fit. It can't fit too close to your body. There needs to be air between your body and the jacket to act as another layer of insulation. A hood is essential on particularly cold days.
Pants. Jeans are not great in really cold weather. Corduroy pants are much better. The wales in the fabric create space for air and some insulation and prevent the fabric from becoming stiff with cold.
Wind pants. You can buy insulated snow pants but I find wind pants do the job as long as I'm wearing long johns (long underwear) as well. I spent my week in Quebec City wearing cords and wind pants when out and about and found my legs were just fine. These are the pants from my rain suit.
Layers. You have to travel with long underwear. I prefer silk for warmth because the layer is so thin it's barely noticeable and because, unlike synthetic fabric, it keeps smelling fresh.
Scarf and neck warmer. These are so important. On really cold days I wear both. The neckie does what it should. It keeps my neck warm and stops any wind from going down my jacket. The scarf is more flexible and goes around my face, if required.
Mittens. I love, love, love my leather, down-filled mitts. They are one of those items that make me smile every time I see them. My hands have never been cold in them. They're too warm for most days in Toronto but in Quebec City they were perfect.
Hat. In Canada, we call a close-fitting knitted hat a toque. Even with a hood up, you need a toque.