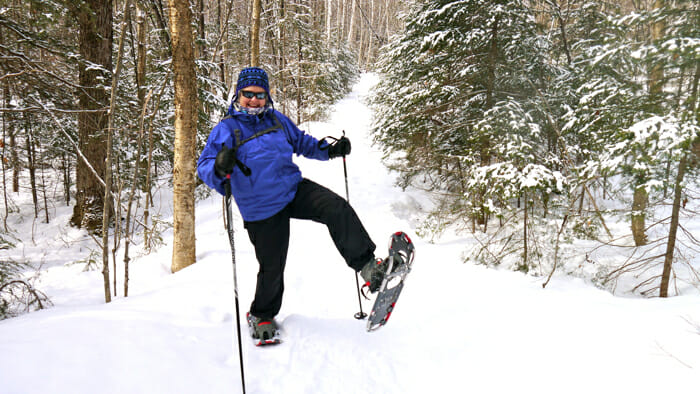 I love winter. I like the cold. I like bundling up and going out into a bright, cold day. So, as you can imagine, I love winter solo travel.
I have taken many winter trips over the years. I never let the temperature stop me. Typically, the brighter the day, the colder it is outside. When it's really cold, the inside of my nostrils freeze. Layers and face protectors, hoods and down-filled leather mitts, all protect me from the elements and allow me to enjoy them.
As a result I have lots of recommendations for great winter solo trips, I have a good sense of how to plan for one, and I know how to pack for a winter trip while still only using a carry-on suitcase. Here's my advice for great solo travel in winter.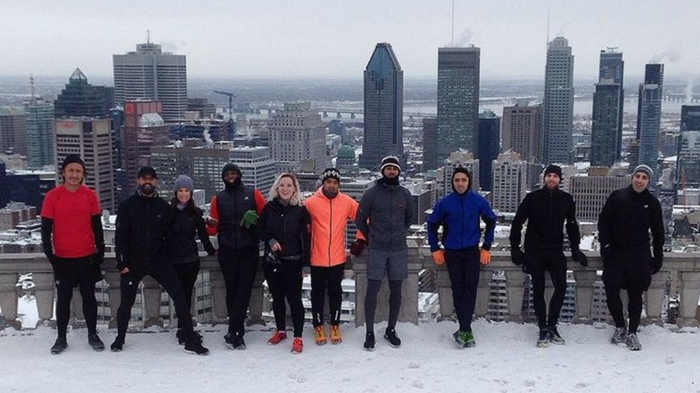 Great Winter Solo Travel Destinations
Here are a few recommendations for winter destinations based on my travels and those of our readers.
Wilderness Adventures Going into the wilderness is particularly magical in winter. A blanket of snow captures sound making it noticeably quiet. The exception to the quiet is the crunch of the snow beneath your boots, especially when it is very cold. The colder it is, the more the snow crunches. Here are a couple of recommendations:
Urban Adventures Northern cities know how to make the most of winter. You get the urban experience with outdoor activities as well. Three cities in particular come to mind.

Ottawa is great for skating on the famous Rideau Canal; Winterlude, their annual February festival; and cross-country ski trails along the Ottawa River. Read Ottawa Getaway: Warm Memories from a Winter Trip.
Montreal has its old city where you can walk from the cold to the warmth of bistros, cafes, and pubs. There's also Mount Royal where you can go skating on Beaver Lake, cross-country skiing along the side of the mountain, and even take in a guided snowshoe event in the evenings. You can also read Solo Travel, Running and Run Crews.
Quebec City is probably the coldest of these three cities but, again, it has so much to offer, such as its Carnival in February. Read Solo Travel Destination: Quebec City, Canada for one of our reader's winter experiences in Quebec City.

Skiing and Winter Resorts
Small Town Winter Travel Small towns are just that: small. They are easy to navigate, usually friendly, close to nature, and are typically very safe. Here are a few small towns that are great in winter.
European Choices There isn't a European destination that I wouldn't visit in winter, though there are some more attractive than others. I can certainly recommend Switzerland where I lived in 2002. There's nothing better than a day of skiing followed by fondue by a fireplace in a chalet. Here are a few posts we have on winter European destinations.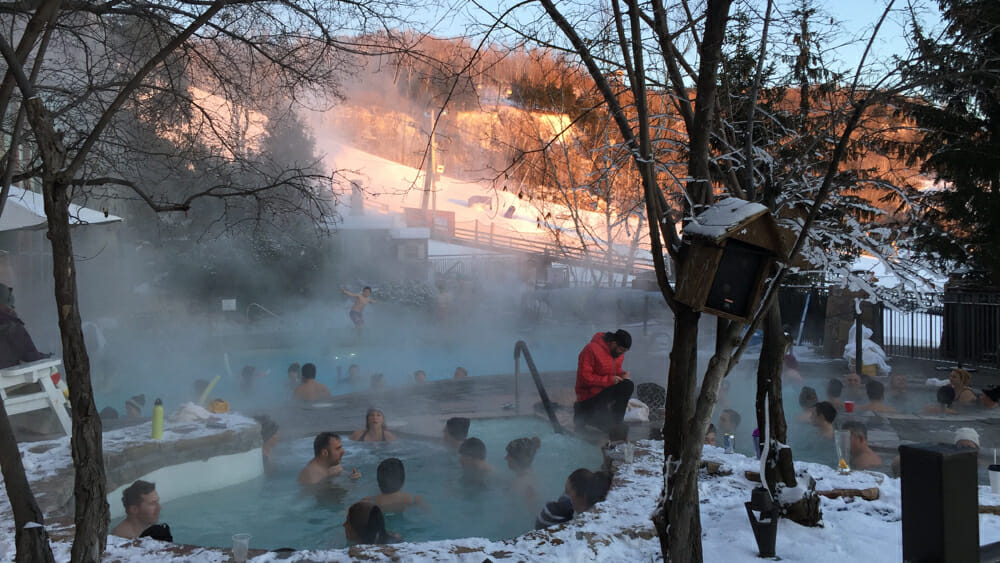 Trip Planning for Cold Winter Travels
Decide on your winter activities. Do you want to ski, traipse around a city, or take in a winter festival? Decide what you want to do on your winter getaway first and then choose your destination accordingly.
Choose your destination. In some cases, you can have it all. Skiing is available within an hour of Ottawa, Montreal, and Quebec City. Consider seasonal events: Winter Festivals: The Fun of Going to Festivals Solo. Know what you want to do first and the location will fall into place.
Plan your transportation. Now that you know where you want to go you want to know what it will take to get there. If you're not sure, use Rome2Rio.com. This site gives, in great detail, all the options of how to get from one place to another, how long it will take, and how much it will cost.
Book your accommodation. Booking.com is the most popular site for booking hotels, hostels, and B&Bs according to our readers. I also like VRBO.com, a site similar to Airbnb on which I've had better success.
Monitor the weather. Two weeks before leaving, start monitoring the weather at your destination. I use the Weather app on my phone and add my destination to it. This makes it easy to get the 14-day outlook.
Pack according to the weather. See the next section.
For detailed information on solo trip planning, check out our Solo Travel Planning Guide.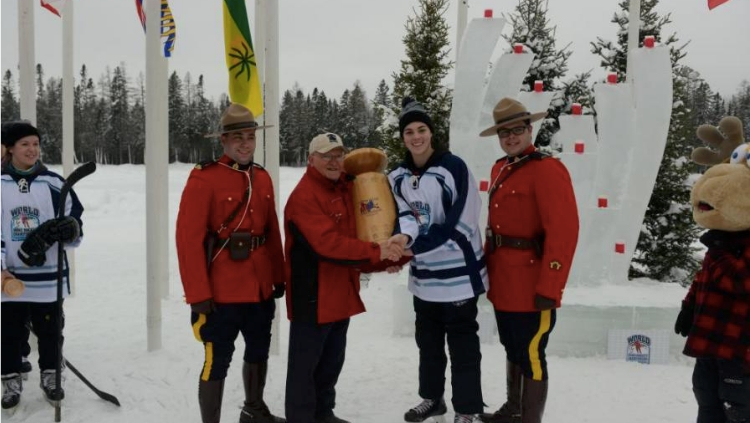 Packing for Winter Travels
My biggest concerns are cold feet, cold hands, and a cold back. If I can keep all these warm, I'm okay. Please see my standard carry-on packing list here. Below are special items for cold weather travel. Most were worn onto the plane so they didn't affect my carry-on capacity at all.
Boots My boots are rated for 25 below zero Celsius. You might not need your boots to be that warm, but I love knowing that my feet will never get cold. Bottom line: you need warm boots.
Shoes It's common when you're traipsing about in the snow in boots to carry a pair of light shoes with you for when you go inside. Choose a pair of indoor shoes that are light and easy to pack.
Parka You can spend a lot on a parka but that's not really necessary. The key to a warm parka is a good layer of down or quality insulation and the right fit. It can't fit too close to your body. There needs to be air between your body and the jacket to act as another layer of insulation. A hood is essential on particularly cold or windy days. A 3/4 length is ideal.
Pants Jeans are not great in really cold weather. Corduroy pants are much better. The wales in the fabric create space for air and some insulation and prevent the fabric from becoming stiff with cold.
Wind Pants You can buy insulated snow pants but I find wind pants over pants and long underwear do the job in most cases. I spent my week in Quebec city wearing cords and wind pants when out and about and found my legs were just fine. These are the pants from my rain suit.
Layers You have to travel with long underwear. I prefer silk for warmth because the layer is so thin it's barely noticeable and because, unlike synthetic fabric, it keeps smelling fresh.
Scarf and Neck Warmer These are so important. On really cold days I wear both. The neckie does what it should. It keeps my neck warm and stops any wind from going down my jacket. The scarf is more flexible and goes around my face if required.
Mittens You need a pair of gloves but you also need a great pair of mitts. My mitts make me smile every time I see them. They remind me of being warm on really cold days. They're too warm for most days in Toronto but when I'm in a really cold environment they are perfect.
Hat In Canada we call a knitted wool hat a toque. Even with a hood up you need a toque.
Winter Road Trips Are an Option
Winter driving can be different than the rest of the year but not always. Most of the time, weather isn't an issue. However, you do have to plan for the possibility. To do so, read A Winter Road Trip Alone: 32+ Tips You Need to Know.