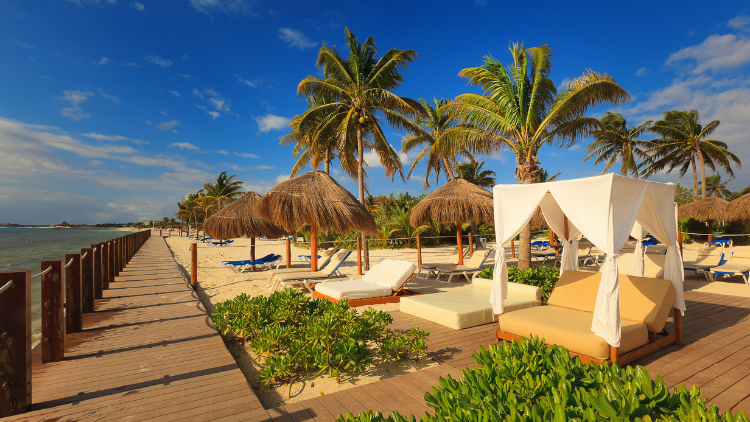 Going to a resort alone–especially an all-inclusive one–can be the perfect getaway.
While resorts have traditionally catered to couples and families, that doesn't mean they are exclusively for them. All-inclusive resorts are for solo travelers too!
In fact, for the solo traveler who needs a break from an intense workload, heavy caregiving responsibilities, or the accumulated stress and exhaustion of living through a pandemic, an all-inclusive resort can deliver the solo vacation you need.
You can go to relax and rejuvenate or frolic and have fun. You can rest and read, do some light travel through excursions off the resort, or live the full resort experience from the swim-up bar to the dance floor at night. It's all up to you.
Dina, a member of our Solo Travel Society on Facebook, says, "I have gone to an all-inclusive, adults-only resort in Cancun by myself for the last five years. I love it! A few times there were other solo travelers there as well. It's not as scary as I thought! I do what I want when I want. There are many people to talk to, and the staff is always very warm and welcoming."
10 Tips for Going to a Resort Alone
The key to going to an all-inclusive resort as a solo traveler is to know what you want out of your vacation and how to get it. Here are some tips.
Get all the details. Ask questions at reception to get the lay of the land. Are there communal tables in the restaurants? Is there a welcome reception for solo travelers? Where are the quiet spots on the resort? Ask the questions that will get you the information for the type of experience you want.
Go to the welcome reception. Because many resort vacations start and end on Saturdays, there are sometimes welcome receptions or, at least, Happy Hours. If you want your resort vacation to be a social one, you want to be visible right from the start. This is also a great opportunity to spot other solo travelers.
Go to breakfast at the busiest, or least busy time. Again, this depends on what you want. Want to be alone? Go when it's not crowded so that you have your own table. Want to meet people? Go when it's busy and you're forced to sit with someone. They just may end up being a buddy for a week.
Take some alone time. Don't forget to take some alone time. Whether you find a cabana at the end of the beach or sit on your balcony and read, a bit of down time is healthy for everyone.
Join day tours. Going to a resort alone doesn't mean you have to spend all your time on the property. Most resorts have excursions off the resort. Take one and you'll not only enjoy the tour but also meet other people staying at the resort–people you could meet for dinner or a drink later in the day.
Participate in activities. Whether it's beach volleyball, cooking lessons, or learning the basics of a local craft, there are activities going on at every resort. Find out what they are and join in.
Pamper yourself. I love a massage, though it is not something I typically get at home. At a resort, with time being on my side, I always have a massage or facial or some other sort of pampering. It's a treat!
Swim-up to the bar. If you really want to party during the day, the swim-up bar is usually where it's at.
Soak in the hot tub. While much lower key, the hot tub is another place to meet people and have a chat, especially at the end of the day.
Enjoy the night life. Take in the evening entertainment or just sit and people-watch, but get out and enjoy the evenings. In Mexico and the Caribbean they are beautiful.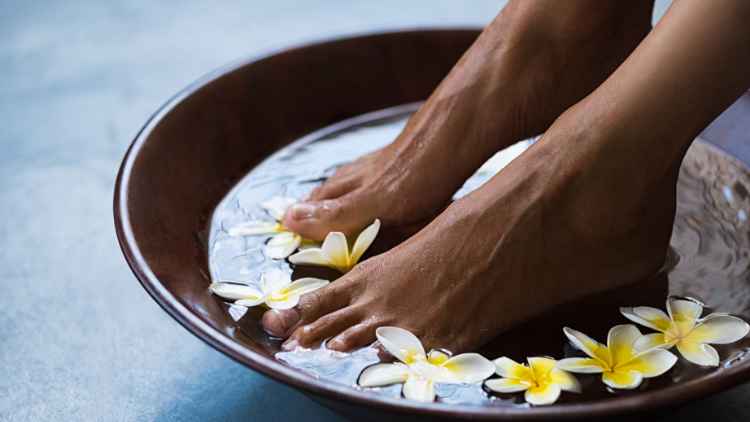 All-Inclusive Resorts Are for Solo Travelers Too
Members of the Solo Travel Society who have stayed at all-inclusives have more advice for travelers going to a resort alone. Melanie recommends participating in activities at the resort as a great way to meet other people. Cecilia agrees, saying,
From my experience, I suggest you join into every activity at least once. You are alone, on your own. If you withdraw afterwards, nobody is going to notice. Forget the "singles table". It's sad and you might be stuck with people you really don't care for. Eat alone with a book. Enjoy. Then go to the bar. Sit at the bar. Keep the book handy. Tell the bartender you are alone, a bit bored, not desperate, and ask who they've spotted who might be good company. That worked for me.
Dan has a slightly different take.
I find all-inclusive resorts can be kind of a tough mix for solo travelers if you don't set your priorities straight first. The temptation to "get your money's worth" combined with any need for socialization you may be feeling can lead to too much alcohol or food indulgence. Solo all-inclusives are best for when you actually want solo time, like after a group tour or a particular trip that exhausted your social battery. It's kind of counterintuitive, but all-inclusive resorts can be great places to truly be alone since there are fewer other solos, and you have to opt into any social events.
Sandra has this to say.
Going to an all-inclusive alone is great for recharging your batteries. I've been to a few. Don't presume you will talk to others—sometimes you will, sometimes you won't. The joy of these resorts is that everyone will hit the bar in the evening so it's a good opportunity to see familiar faces. On the whole, though, just be comfortable with your own company. On a week's break I usually book one or two trips to explore the country (in Turkey I did a one-day sightseeing trip and also went to the Turkish baths, which was fab). Take plenty of reading material. I also take my camera and practice my photography skills. Enjoy!
However you choose to enjoy going to a resort alone, whether you want something active or restorative, or whether you desire solitude or socializing, make it yours.
Did you know we maintain a list of tours, cruises, and other travel products with no or very low single supplements? It's updated every month and you can browse the offers on our Deals Page, search for your preferred destination or trip type on our Searchable Trips Page or receive it by email each time the new list is published.
For more on traveling on your own, see our Ultimate Solo Travel Guide: Travel Alone & Love It.