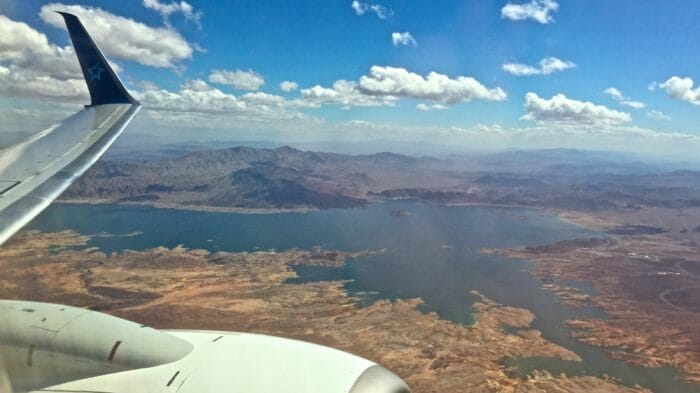 You may well be the ultimate travel planner, perhaps you prefer an organized tour, or maybe you just like to go, wander and see what happens. Regardless of your travel style, some solo travel planning is a good idea.
Planning a solo trip may require more attention than any other kind. After all, it's all up to you. So, for your own safety and peace of mind, it's good to have some planning done in advance.
I like to have some planning done but not too much. I like to have a general knowledge of where I'm going and why. I like to have my first night and possibly more booked. But the details of what I'll do is pretty well left to the whims of my mood and recommendations from people I meet along the way.
This post is for both independent solo travelers and those who prefer taking an organized tour or cruise. It assumes that you know where you are going and why and that you're ready for the planning stage. If you haven't yet decided where to go please have a read of Best Solo Travel Destinations: All Solo Traveler Tested and Best Budget Destinations for Solo Travelers: the 2020 Shortlist.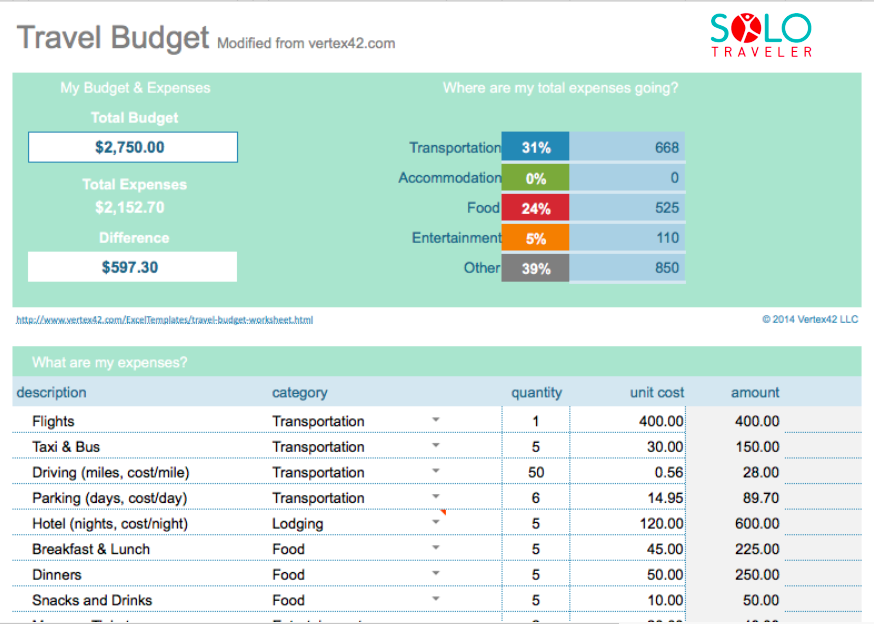 Trip Planning? Start with Your Travel Budget
Travel, money and happiness are connected.
According to happiness theory, when money is spent on travel happiness grows over time. However, when money is spent on things, the happieness from the expense tends to diminish over time. So, yes, it's a good idea to spend your money on travel but it's advisable that you have your budget planned and money saved before you go.
Rather than rewrite all the budgeting tips I have for you, please check out this post on how to set your solo travel budget. In this post you'll learn how to create a budget for any trip and how to plan a trip based on the reality of a tight budget. Then it gets into the details of budgeting.
But getting back to happiness, if you pay for your trip on a credit card, try to pay off the card before you leave. This approach to money not only relieves painful money woes after a trip (which often negate some of its joy), it also makes the anticipation of the trip that much sweeter.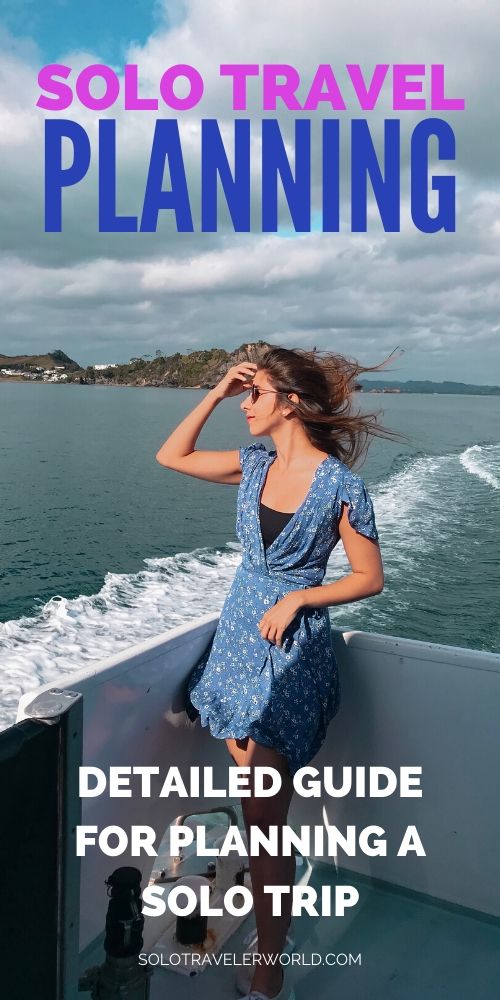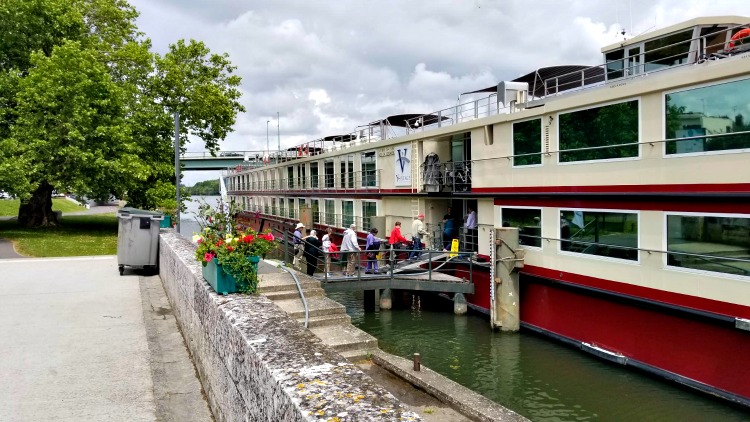 Solo Travel Planning is Affected Your Travel Style
There are two main ways to travel solo: independently and on an organized tour. Ah, but within those categories there are many options as well.
Independent travel can be placed in many categories. Here are a few for you to consider.
On the Move, short term. My rule of thumb is a minimum of three nights per location. Any less and it's just too rushed. Longer is better. For example, on a 10-day trip you can cover three destinations. With more time you can cover more. For details on planning your trip read
On the Move, long-term. Long-term travel can be anywhere between 3 months to forever. The pace of long-term travel needs to be somewhat slower than short-term travel. Otherwise, it can be exhausting rather than exhilarating.
Hub & Spoke travel. In this style of travel, you settle into one place for your accommodation and use it as a base from which to explore. Your accommodation is your hub, all the places you want to visit from your hub are your spokes.
Slow travel. In slow travel, you really sink into a location. You get to know the rhythm of a place and visit the same stores and coffee shops on a regular basis. People start to recognize you and take time for a chat. It's deep dive travel. Read Slow Solo Travel: Connecting to Yourself and the World.
Organized Travel comes in many forms. The caveat with all organized travel is the single supplement. To avoid the single supplement, use our Deals page and read 10 Tips to Avoid the Single Supplement.
Escorted tours. On an escorted tour, you and 10-30 other travelers follow a guide and a pre-planned itinerary. It's an efficient way to travel and see a lot and ensures that you have companions along the way. Read how to choose a solo tour.
Resorts. Relaxation is what resorts are known for, however, they can also be used as a base for exploring an area in a similar manner as Hub and Spoke travel. Read Alone at an All-Inclusive: 10 Tips for Going to a Resort Solo.
Self-guided. On a self-guided tour, everything will have been organized for you but you still travel independently. These are great for walking or cycling tours as not only will everything be booked for you but your luggage will be moved for you as well. Read Travel Solo on a Self-Guided Walking Tour: Seeing France Slowly.
River cruises. River ships tend to be smaller than ocean cruise ships and, as a result, somewhat more friendly to solo travelers. It's easy to get to know people and have alone time. Read Solo on a River Cruise: Enjoy Both Social and Alone Time.
Ocean cruises. The ocean cruise companies have turned their attention to the solo market in recent years. While the norm is to charge 100% single supplement, if you play with your dates you can usually get a very good deal.
Untours. This is a more recent entry into the organized travel market. The untour is planned for you–hotels are booked, pick up and drop off at airports are organized, an introductory tour is given, and optional tours are available– but you travel on your own. Read Rome & Paris the Easy Way.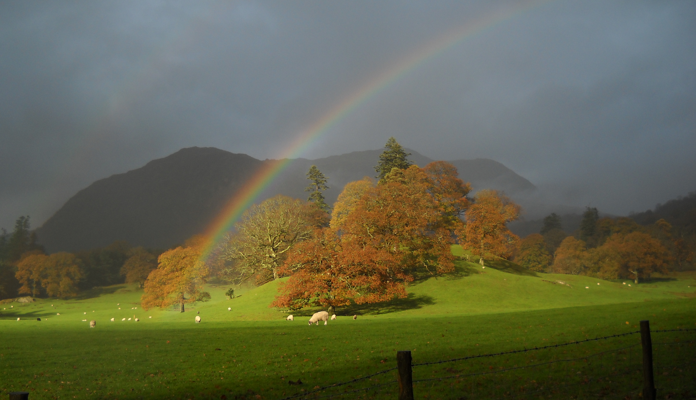 The Question of When
Because you're traveling alone you don't have to accommodate other people's timetables when planning a trip. This can be to your advantage because when you travel will affect how much your trip will cost, how busy your destination will be with other travelers and what the weather will be like. While the weather will probably be a compromise you'll likely win financially and encounter fewer crowds if you go in the shoulder season.
According to our 2018 Reader Survey, the most popular months for solo travelers to travel are October, September, May and April. Read: How to Save on Shoulder Season Travel: Top Tips.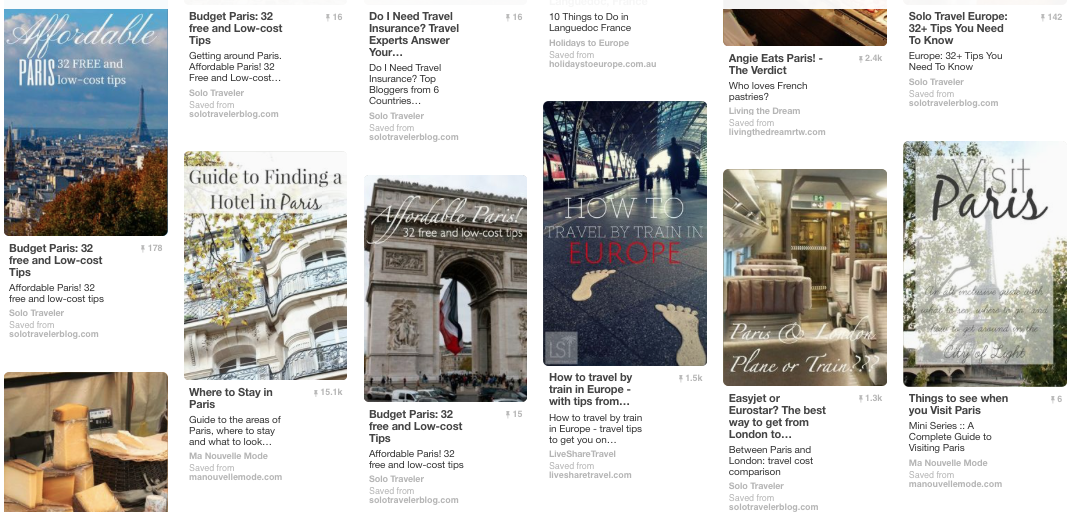 Trip Planning is Best When it's Organized
The research stage of trip planning can be a lot fun but you can also be swamped with information. Whether you like to work on a computer, on paper, or use an app, find one place where you'll keep all the information you gather on the trip you're planning. See an interesting article on the web? Add it to your file so that you're able to find it when you're ready. There's nothing more frustrating than knowing you've seen exactly the information you want and not being able to find it again. So, step 1, set up a place to store your research in whatever format works for you.
Pinterest
When you rip articles out of a magazine, you may put them in a file or pin them on a bulletin board. Pinterest is like a pin board for saving articles you find online.
Create a free Pinterest account.
Create a board for your destination.
Search Pinterest using the name of your destination and perhaps the time of year, the type of things you want to do or places you may want to stay at. If you come across an interesting article, pin it to your board.
Create a second board for your destination and call it "Destination other possibilities," or something to that effect.
Go through you first board and move anything that is not really valuable or high on your list to that second board.
Your desktop.
Open a bookmarks folder in your web browser and a file folder on your desktop for storing all online information you find on your destination
Make subfolders if necessary for things like accommodation, things to do, restaurants, clubs, etc.
Get a portfolio or actual paper file folder where you can keep hard copies of the most important information you find online as well as articles and brochures you've collected.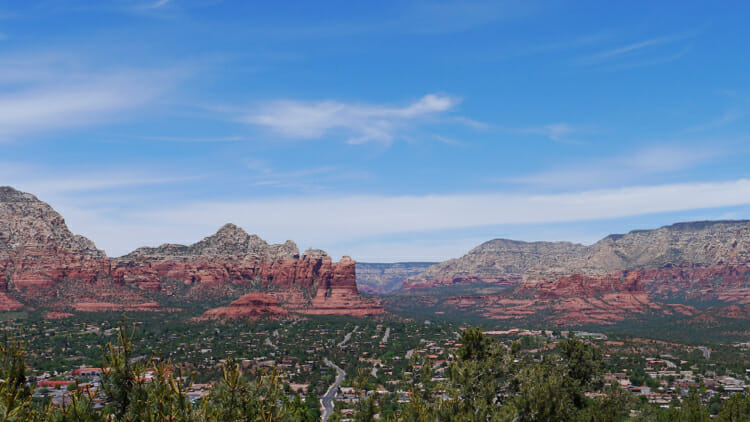 Solo Travel Planning: How to Get There
Planes trains and automobiles. I've done them all.
How To Select A Flight
Everyone has their favorite OTA site (Online Travel Agent) for booking flights. I use Skyscanner and Flightnetwork. Here's my optimal booking process.
I check Skyscanner and Flightnetwork for the best deal I can find.
I choose the option that best suits my schedule and involves only one airline unless, of course, the price difference is more than I'm willing to endure.
I then check with that airline for the same price or sometimes better and book directly with them
There are two reasons for giving preference to booking with the airline directly.
If there's any issue after booking, it's much easier to deal directly with the airline than with an OTA website that is an intermediary. The OTA may have additional fees as well.
If getting to your destination involves a more than one flight, the airline takes more responsibility for delays and missed connections than if you're connecting with another airline.
If there's a significantly better deal that involves a number of airlines, I will book with Flightnetwork. Read Save on Flights: Booking Tips, Stopover Deals & Bumping, Checked Baggage: Top Planning and Packing Tips, and Make Flying Easy: 32 Tips.
How to Book a Train
Trains and how they are booked vary greatly from country to country. The number one tip is: book in advance. Booking early can usually save you quite a bit when taking the train. Depending on the country you're in, there may be standard savings for booking 7 or 30 days in advance. They will sometimes have sales as well. However, if you're not under severe time constraints, local trains may be a cost-saving option.
Read Train Travel: Best Way to Book Tickets – Europe, British Columbia by Train: Budget or Luxury. It's Your Choice, and A Blues Highway Itinerary by Train.
Automobiles
Oh, how I love a road trip! But taking a road trip alone does require some planning. A Road Trip Alone: Top 10 Tips to Prepare is consistently one of our most popular posts on Solo Traveler. Check it out for details.
Planning Where to Stay
When you're not sharing a hotel room, the price can seem very high. Accommodation can be a big-ticket item for solo travelers. Here's some advice.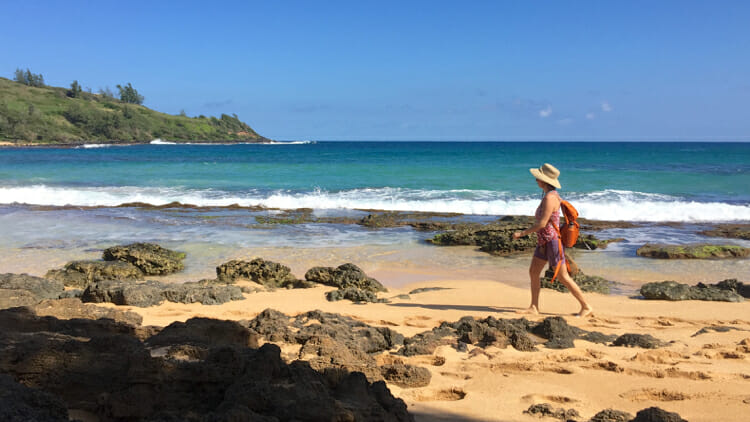 Plan Your Itinerary
Below you'll find generic advice for solo travel trip planning for just about any destination. However, it's worth having a look at our in-depth Destination Tips posts which have very specific advice, including free and low-cost tips, for the following destinations:
Now, here's how you focus in on your actual itinerary.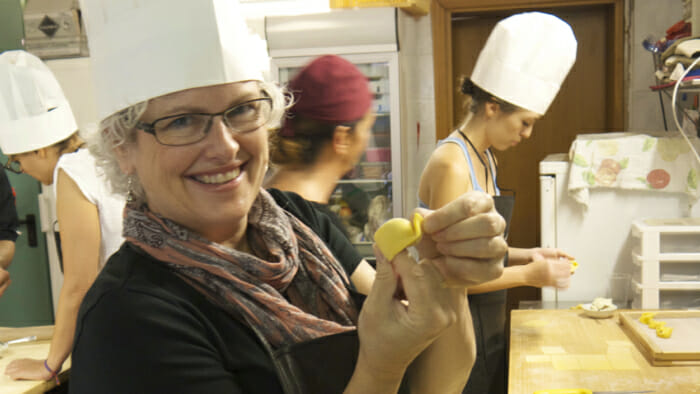 Where to Eat as a Solo Traveler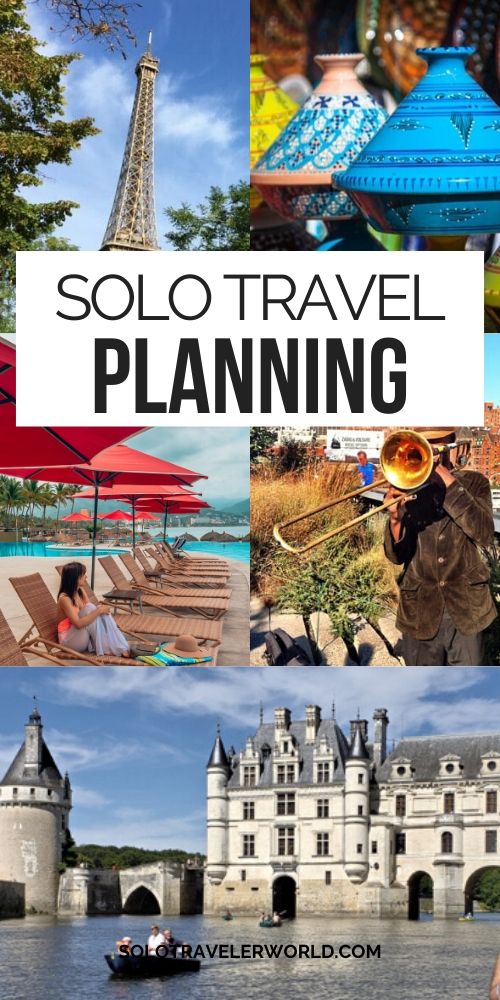 Whether you're a utilitarian eater like myself or you travel to enjoy the flavours of the world as Tracey does, here are some tips on where to eat.
Choose a restaurant and eat at the bar.
Take a cooking class where everyone shares a meal at the end.
Find a chef's table.
Choose the lunch hour for a fine restaurant for the same executive chef's influence but a less romantic setting and a less expensive menu.
Dinner with a local through sites like VoulezVousDiner or EatWith.
Join a foodie meetup using Meetup.com for your destination city.
For more details here are two posts full of ideas Eating Alone is Easy When You Know How and Solo Travel: You Don't Have to Eat Alone.
Trip Planning for Solo Travel Safety
Getting Past the Obstacles for Solo Travel
Who among us has unlimited funds, unlimited time and no responsibilities? Who can travel anywhere, anytime, for any length of time and as luxuriously as desired? A rare, rare person to be sure.
When it comes to trip planning, most of us have to be realistic about our limitations while pursuing our travel dreams. To successfully balance life and travel, here are three different approaches to trip planning. One of these may be right for you.
Don't Have Enough Time for Travel? Here's What You Do.
Time is a huge issue for most people. We live in busy times. With mobile phones, social media, and texting we are (if we allow it) accessible 24 hours a day, seven days a week. By nature, most people will fill all the time available. If a responsibility falls off, we'll replace that commitment with another.
So how can you deal with the issue of time if you want to travel? It's all about setting priorities and designing your travel to fit your lifestyle. When the issue is time, travel will fall into four possible categories.
staycations
micro-vacations
short getaways
a week to yourself
When planning to travel, start with the category that fits your life. Then choose destinations that are appropriate. Staycations cause you to approach your town as a tourist. On a micro-vacation you might get out of town for an afternoon. A short getaway may mean going only a few hours away, whether by car or plane, for a weekend. And, if you're lucky, you might get a week away. Maybe you'd prefer to travel longer, but it's not always possible within our personal constraints. The bottom line is that you may have to save your bucket list destinations for when time is less of an issue.
Read: When Travel Is the Goal, Not Destination
Don't Have Enough Money for Travel? Here's What You Do.
Money is a challenge for many people but unless you are in very serious financial difficulties, it should be one that you can get around. There are three possible ways:
Save to take your dream trip.
Choose a trip that matches your budget.
Schedule your trip when the prices are lower.
Let's talk about saving for your dream trip first. It can take time. It requires delayed gratification – not something that our credit-laden society is particularly good at. But it can be very sweet to reach your dream destination this way. Research shows that the satisfaction of having saved for a trip, the planning time that this allows, and the lack of stress from not being financially in debt after the trip, all contribute to getting more happiness from your travels.
Of course, the second way to deal with money issues is to travel to destinations within your budget or at a time that makes a destination within your budget. Consider:
Places you don't have to fly to.
Destinations that are less expensive such as South America or Southeast Asia.
Traveling on the off or shoulder season.
Read:
Too Many Responsibilities for Travel? Here's What You Do.
Personal responsibilities are a more difficult challenge than either time or money. Family or work commitments can definitely get in the way of travel. But it's important to remember that you will live up to those responsibilities better if you are a happy, satisfied person. So set aside any guilt, make yourself a priority, and plan the solo trip you want.
Once you have your head around the balance of your travel desires and your responsibilities, communicate clearly with family, friends, and work to negotiate your personal time and travels. Be confident that taking time for yourself is good for everyone.
Read:
For every trip, check out our Trip Planning Resources page. It has the recommended links above plus many more.