You may be the ultimate travel planner, perhaps you prefer an organized tour, or maybe you just like to go, wander and see what happens. Regardless of your travel style, some solo travel planning is a good idea.
Planning a solo trip may require more attention than any other kind. After all, it's all up to you. So, for your own safety and peace of mind, it's good to have some planning done in advance.
This is why we update this post every year with current information on travel trends, a solo trip planning checklist, and some of our favorite tips that we've learned along the way.
2023 Trends that Are Good News for Solo Travelers
For travel trends I turn to Chris Elliott, consumer advocate and columnist for the Washington Post and others. He delivers information that really means something to travelers.
The travel industry expects a lot from 2023. They expect things to return to normal after three years of pandemic. Flights are selling out and hotel rooms are getting harder to find. One bright spot is that there are more rental cars, though the rates aren't dropping. Essentially, the travel industry wants to make up for lost time.
Here are travel trends that are important to know when planning a solo trip.
The shoulder season is, once again, an opportunity for solo travelers. The pandemic caused people who did travel, to choose the time and destination to avoid crowds. It is expected that summer and spring break, as well as winter holidays south, will come back. With travel returning to normal patterns, shoulder and off-season travel may again be an opportunity. However, with so many people taking the trips they missed, the shoulder season may have to be later in the fall and earlier in the spring than it was in the past.
Last-minute bookings may be more available to solo travelers than others. Over the past three years, with hotels empty, couples and families could easily book at the last minute. With travel booking up in advance, last minute booking opportunities are not easy to find. They will likely be more available to those traveling alone.
House swapping is on trend. People are using home exchanges as a way to offset the high cost of travel in other areas. This is a trend that I have picked up on. I have joined HomeExchange.com. I was amazed. You earn points just for signing up. I have since booked 4 nights in New York City with those points and booked an exchange for a month in the center of Bordeaux, France. I'll be writing about this, you can be sure.
You can read more about general travel trends here.
You can also read what Peter Greenberg wishes for the imperfect travel industry here.
How to Plan a Solo Trip: Key Considerations
When planning a solo trip, those of use who travel alone have a few more issues to consider.
Will I be lonely? If you are fine with being alone all the time, this will not be an issue for you. If, however, you are concerned about being lonely, it's important to plan for social situations.
Will I be safe? Your safety is affected by where you stay in a city, what kind of accommodation you choose, what activities you do, and more. In the checklist below, there are tips to increase safety.
What if I lose my money and credit cards? You have no one along with you with their access to money so you have to be sure of managing your own well.
What if I get sick? Sick and alone can be miserable. However, again, there are things you can do to minimize the possibility and make a bad situation as good as possible.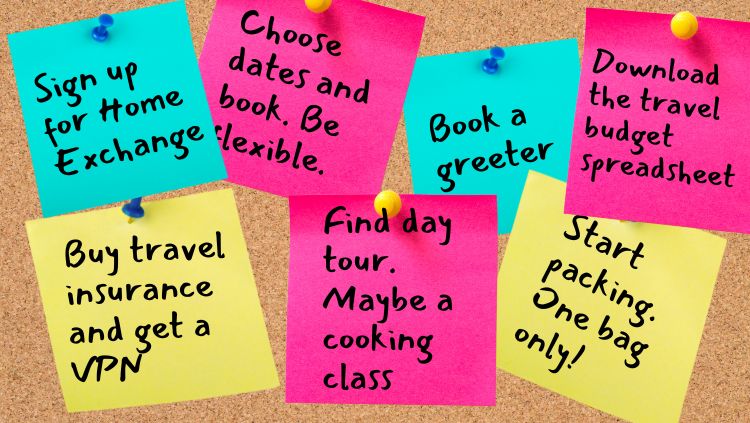 Your 2023 Solo Trip Planning Checklist PLUS Bonus Spreadsheet
As you go through the solo travel planning process, I suggest that you use this Excel spreadsheet as you plan your trip to see if you're over or under budget.
Most of the above problems that all travelers face, which can be more difficult for solo travelers, can be addressed at the planning stage.
Set your budget. Travel can require a lot of money or a little. It's important to know what is realistic for you to manage financially so that you don't continue paying for your trip long after you've enjoyed it.
Create a destination shortlist. You likely have more than one destination that you'd love to visit. Given the current cost of travel, one may be better than another. Do a quick check on each to see which is more within your budget. You can do this by selecting one hotel chain and checking the rates in each destination. This will give you an idea of which destinations are most and least expensive.
Choose your destination and research. With your shortlist, you may want to have a look at your home country's travel advisories for any safety issues at your destination options. Decide on your destination and research it in more detail with the following questions in mind: What do you want from your trip? What do you want to do there? What do you want to see, eat, experience? Jump to our section on organizing your travel research.
Research travel options. Given your goals for the trip, decide whether it is best to go with an organized tour or travel independently. Jump to our section on the various travel styles, both independent and guided.
Check for COVID Restrictions. Do this before you book anything. Most COVID restrictions have been lifted but it is worth checking with your destination's government site to confirm that you will have no surprises.
Book your flights or tour. If your budget is not affected badly, book with as few companies as possible. For example, if you're going with a tour company, I suggest that you get your flights through them as well. If you're booking flights, get them all with one airline. The goal is to have as few companies to deal with as possible should a problem arise. And, of course, read the terms for cancellation and changes very carefully. Jump to our section on booking a tour. Jump to our section on booking flights, trains, and cars.
Book your accommodation. Where you stay definitely affects your safety. Before booking a hotel, read the reviews on a site like Booking.com. Also, look at the map for the hotel's location. Take the address and look at the location in streetview. Finally, plan to arrive during daylight as everything looks better then. Jump to our section on accommodation for more details.
Book excursions and restaurants. This is the point at which you plan activities to ensure that you're not lonely. Cooking or art classes, group day trips, dinner clubs, and the like all inject connections with other people into your travels. Jump to more information on planning your itinerary.
Buy travel insurance. Insurance will help protect your investment should anything come between you and your trip, even COVID. Select insurance carefully as all do not offer the same coverage. Make sure that your country's current travel advisories don't void your insurance. Don't forget medical insurance. Truly, it's a small price to pay to know that an accident is not going to break you financially. Read Going Alone? A Complete Guide to Travel Insurance for Solo Travelers.
Plan to keep money and personal information safe. First, get a VPN for travel so that you can access your bank accounts online safely. Ensure that you have two credit cards, with one being a Visa. Always travel with some American currency tucked away just in case.
Start working your personal departure checklist. Get your vaccinations (this is about more than just the COVID vaccine) and documentation required for your destination organized as soon as possible to reduce the stress at the time of departure. Plan how you will get to the airport or train station. Get your car prepared for your trip. Get everything organized.
Pack. But don't over-pack. Read Bare Minimum Packing: Here's Your Packing List.
Smile and travel. At this point, you've done all you can. If you're flying, get to the airport early. Have all required documentation at hand. Go and enjoy.
Pro Tips for Solo Travel Planning
Here are a few of the resources I use to make travel planning easier.
Sketch your trip with Rome2Rio. Once I've chosen my destination(s), I sketch out my trip using Rome2Rio. This helps me with the transitions from one place to another, which are always the most difficult parts of travel. It also makes it easy to see whether I'm building too much into a trip.
Be flexible with your dates. Traveling Tuesday to Tuesday may not be the norm but it is still traveling for a week. You may find that you save money by being flexible with your dates.
Hold on to dream destinations. If you have many destinations that are of interest, develop a simple spreadsheet with the following information for each: destination name, time needed to explore it, best time of year to visit, and, if possible, the expected budget required.
Use International Greeters. Local greeters are amazing resources and, essentially, free. I have used International Greeters in New York City, Chicago, Tokyo, Paris, and more.
And I really like this one from Susan Heller: When preparing to travel, lay out all your clothes and all your money, then take half the clothes and twice the money.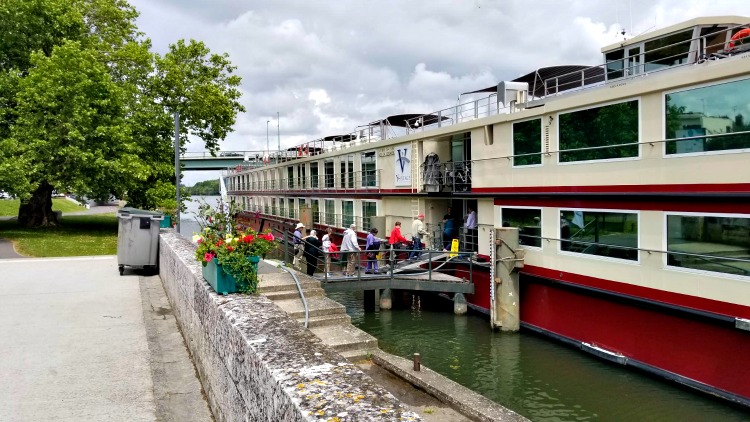 Solo Travel Planning: Pick Your Travel Style
There are two main ways to travel solo: independently and on an organized tour. Ah, but within those categories there are many options as well.
Independent travel can be placed in many categories. Here are a few for you to consider.
On the Move, Short-term. My rule of thumb is a minimum of three nights per location. Any less and it's just too rushed. Longer is better. For example, on a 10-day trip you can cover three destinations. With more time you can cover more.
On the Move, Long-term. Long-term travel can be anywhere between 3 months to forever. The pace of long-term travel needs to be somewhat slower than short-term travel. Otherwise, it can be exhausting rather than exhilarating.
Hub & Spoke Travel. In this style of travel, you settle into one place for your accommodation and use it as a base from which to explore. Your accommodation is your hub, all the places you want to visit from your hub are your spokes.
Slow Travel. With slow travel, you really sink into a location. You get to know the rhythm of a place and visit the same stores and coffee shops on a regular basis. People start to recognize you and take time for a chat. It's deep dive travel.
Organized Travel comes in many forms. The caveat with all organized travel is the single supplement. To avoid the single supplement, when you're engaging in solo travel planning, use our Deals page and read 10 Tips to Avoid the Single Supplement.
Escorted tours. On an escorted tour, you and 10-30 other travelers follow a guide and a pre-planned itinerary. It's an efficient way to travel and see a lot and ensures that you have companions along the way. Read how to choose a solo tour.
Resorts. Relaxation is what resorts are known for, however, they can also be used as a base for exploring an area in a similar manner as Hub and Spoke travel. Read Alone at an All-Inclusive: 10 Tips for Going to a Resort Solo.
Self-guided. On a self-guided tour, everything will have been organized for you but you still travel independently. These are great for walking or cycling tours as not only will everything be booked for you but your luggage will be moved for you as well. Read Travel Solo on a Self-Guided Walking Tour: Seeing France Slowly.
River cruises. River ships tend to be smaller than ocean cruise ships and, as a result, somewhat more friendly to solo travelers. It's easy to get to know people and have alone time. Read River Cruises for Solo Travelers: A Great Option to Consider.
Ocean cruises. The ocean cruise companies have turned their attention to the solo market in recent years. While the norm is to charge 100% single supplement, if you play with your dates you can usually get a very good deal.
Untours. This is a more recent entry into the organized travel market. The untour is planned for you–hotels are booked, pick up and drop off at airports are organized, an introductory tour is given, and optional tours are available– but you travel on your own.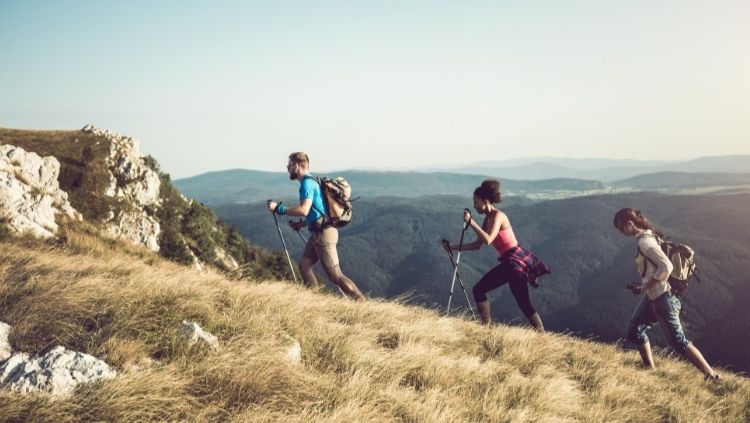 Group Tours or Cruises are Sometimes the Best Option
An escorted tour has its advantages, especially for solo travelers, when travel is complicated. I saw this firsthand when I was trying to get home from Morocco in March of 2020. Those who booked their flights with the tour company had the easiest time. Those who booked through a travel agent/advisor had to get in touch with them but did have their support for getting home. The few who booked online were left to their own devices in the chaos of that time.
Taking a group tour with the support of a tour manager on the ground, a local tour guide, and people in the home office makes sense for many. Should a problem arise, you'll have only one company to deal with rather than an airline, hotel, car rental company, and possibly more. Check out our advertisers with tours with no or low single supplements here.
Questions To Ask Before Booking a Tour or Cruise in 2023
For the last 21 months, tour companies have been working on the issues around group travel from a health and safety perspective as well as a financial one. After all, there are more health issues in groups than just COVID. Here are a few questions that are specific to travel planning in 2023 you'll want to ask before putting your deposit down.
What are the cancellation terms in case you have to cancel your trip?
What are the terms if the tour/cruise company cancels or reschedules your trip?

In both of the above cases, have the company point out where this information is in your purchase agreement.

What health precautions are being taken on the trip?
Who is in charge of ensuring that the health precautions are being implemented?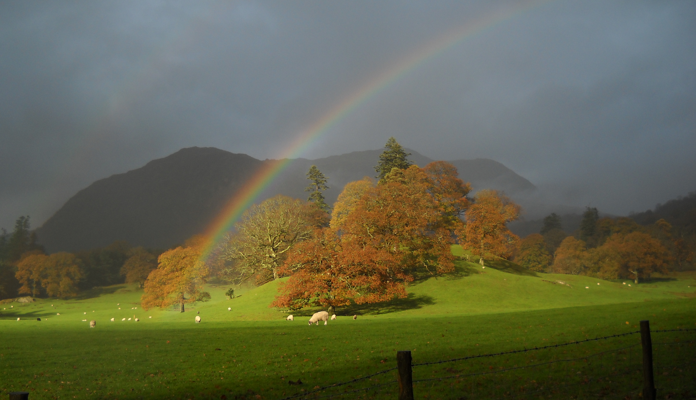 Organize Your Solo Travel Planning Process
The research stage of trip planning can be a lot fun but you can also be swamped with information.
Whether you like to work on a computer, on paper, or use an app, find one place where you'll keep all the information you gather on the trip you're planning. See an interesting article on the web? Add it to your file so that you're able to find it when you're ready. There's nothing more frustrating than knowing you've seen exactly the information you want and not being able to find it again. So, Step 1, set up a place to store your research in whatever format works for you.
Pinterest
When you rip articles out of a magazine, you may put them in a file or pin them on a bulletin board. Pinterest is like a pin board for saving articles you find online.
Create a free Pinterest account.
Create a board for your destination.
Search Pinterest using the name of your destination and perhaps the time of year, the type of things you want to do or places you may want to stay. If you come across an interesting article, pin it to your board.
Create a second board for your destination and call it "Destination other possibilities," or something to that effect.
Go through your first board and move anything that is not really valuable or high on your list to that second board.
Your desktop
Open a bookmarks folder in your web browser and a file folder on your desktop for storing all online information you find on your destination
Make subfolders if necessary for things like accommodation, things to do, restaurants, clubs, etc.
Get a portfolio or actual paper file folder where you can keep hard copies of the most important information you find online as well as articles and brochures you've collected.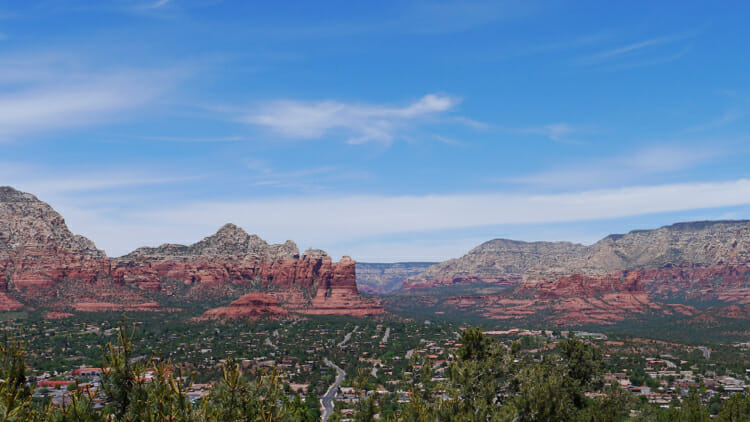 Solo Travel Planning: How to Get There
Planes, trains, and automobiles: I've done them all.
How To Select A Flight
Everyone has their favorite OTA site (Online Travel Agent) for booking flights. I use Skyscanner and Flightnetwork. Here's my optimal booking process.
I check Skyscanner and Flightnetwork for the best deals I can find.
I choose the option that best suits my schedule and involves only one airline, unless, of course, the price difference is more than I'm willing to endure.
I then check with that airline for the same price or sometimes better and book directly with them
There are two reasons for giving preference to booking with the airline directly.
If there's any issue after booking, it's much easier to deal directly with the airline than with an OTA website that is an intermediary. The OTA may have additional fees as well.
If getting to your destination involves more than one flight, the airline takes more responsibility for delays and missed connections than if you're connecting with another airline.
If there's a significantly better deal that involves a number of airlines, I will book with Flightnetwork.
How To Book a Train
Trains and how they are booked vary greatly from country to country. The number one tip is to book in advance. Booking early can usually save you quite a bit when taking the train. Depending on the country you're in, there may be standard savings for booking 7 or 30 days in advance. They will sometimes have sales as well. However, if you're not under time constraints, local trains may be a cost-saving option.
Automobiles
Oh, how I love a road trip! But taking a road trip alone does require some planning. A Road Trip Alone is consistently one of our most popular posts on Solo Traveler. Check it out for details.
Accommodation Advice for Solo Travelers
When you're not sharing a hotel room, the price can seem very high. Accommodation can be a big-ticket item for solo travelers. Here's some advice.
Check out booking sites AND check the hotel directly. When it comes to booking sites, I've had most luck with Booking.com. Frommers tests the hotel sites every year. While it has dropped in the rankings these past two years, it does a number of things well that are important to me.

It beats the competition in terms of the number of city-center lodgings, especially for under $200.
Its reviews are only by people who have booked and completed a stay.
Taxes and fees are included in prices shown with the exception of North America. This minimizes surprise expenses.
A note about Booking.com: most hotels on booking.com give you the option to cancel a number of days before your arrival. I always check the cancellation policy as a few hotels don't offer this service. I've never been caught but I don't want you to be either. Also, if you book through our Booking.com link, you'll be supporting Solo Traveler. You'll pay the same but we'll receive a small commission.

Home Exchange is my new favorite. Not everyone can nor wants to do this, but it suits me. As you complete each aspect of becoming a member of HomeExchange.com you earn points. I earned enough points for 4 nights in mid-town Manhattan for the $175 cost of joining. That's great value!
We have put together posts on the best places for solo travelers to stay in some of the most expensive cities in the world.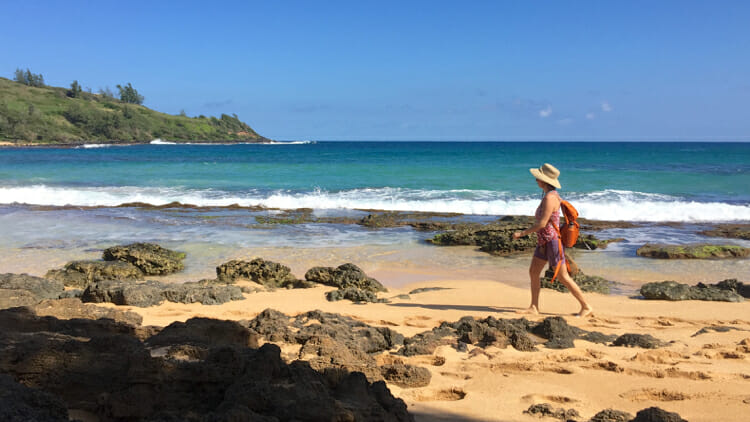 Solo Trip Planning: Design Your Itinerary
Now, here's how you focus in on your actual travel itinerary.
Do basic research.

Review the itineraries of a number of tour companies. Doing so may entice you to go with a tour company. If so, read Solo Travel: 10 Tips to Avoid the Single Supplement and check out our Deals page. If you want to travel solo independently, use tour sites as part of your research. You will learn what route most companies take, how much ground they cover in a day or a week, and what your destination costs are at the high and low end. But remember, as an independent traveler you won't be able to cover as much ground as you do with a tour company.
Decide what you must see. The itineraries of tour companies will usually hit the highlights but reading websites and blogs will help you find the less common must-see sites, restaurants and activities at your destination. Have a look at the destinations section of Solo Traveler. Most of these posts were written by readers excited to share their experience with you.
Use Rome2Rio.com. This is a fabulous site for determining how to get from one place to another. Whether you're hopping to a different country or just want to get to the center of a city from the airport, it has the information for you in terms of time, money, and all possible modes of transportation. I use this resource all the time.
Study maps. Whether you're planning to walk in one direction for five days or take on a city like New York, study a good map to develop a workable plan for the time you have available and what you want to do.

Plan an itinerary. This is the most difficult part of solo travel planning as it includes where you'll go when, how you'll get there, and where you'll stay. I would never suggest for a minute that your itinerary be set in stone. I like to be flexible but there are some basics that need to be in place in order to get the most out of a trip of a few weeks.

Set your own pace. Whether I'm traveling by train or car, I like to plan at least three nights in every location. This gives me at least two full days to explore. Even if travel time is only a half-day, less than three nights just makes trips too rushed for my liking. Consider what pace feels right for you. Then you'll be able to begin to sketch an itinerary.
Consider a hub and spoke itinerary. This is where you stay in one location for your entire trip and take day trips from there. This is what I did in Bologna, Italy. It's a great city and was the perfect place from which to visit small villages, as well as Florence and Venice.
Integrate your priorities. Once you have a general itinerary, integrate the must-see sites you've already identified. Then see whether it still makes sense.
Take advantage of freebies such as greeter programs, free walking tours and backpacker tours.

Organize the logistics.

Decide how you'll move around at your destination. Rome2Rio is good for this as well. You'll want to think about how to do the following things.

Get to and from the airport. If you're flying in you'll have to get yourself to and then from the airport. I usually take local transit and do very well – everywhere, that is, except my hometown. Toronto's transit to the airport is terrible, unless you're right downtown. But, in London, England and in Santiago, Chile, in Nashville, Tennessee and New York City, I've found local transit great for getting me into and out of the city.
Travel within a city. How does the local transit system work? What does it cost? Should you use it at night or should you budget for taxis. How expensive are the taxis? I usually save a lot of money by using local transit.
Travel between towns/cities. Intercity transport is often buses or trains.

Plan to pack right. I've met many a traveler with luggage regrets because they packed too much. If you have a lot of bus-to-train-to-plane logistics, a backpack is likely a better choice than a roller bag, which suits me on most trips. A backpack lets you have your hands free. Whichever you choose, packing light is important. Here's a link to Bare Minimum Packing that includes a packing list and Bare Minimum Packing: Urban and Luxury Travel. Also, about a week before leaving, I add my destination to my weather app on my phone and track the forecast so that I can pack the appropriate clothing.
Solo trip planning can be almost as much fun as taking the trip. Put your heart into it for extraordinary results.