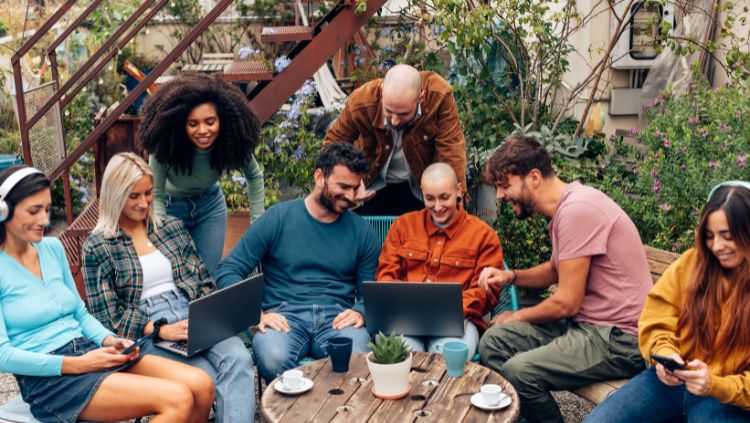 The hostel experience is great for solo travelers. And with the cost of everything going up, including the cost of travel, hostels are a better deal than ever.
But hostels are more than just a good financial deal. They are a culture unto themselves. In this post, we'll get into:
why hostels might be better than hotels for solo travelers
how to ensure hostels are safe for solo travelers
what it's like to sleep in a hostel
hostel etiquette to help you have a good hostel experience
a short but important packing list for hostels
Here, I'm digging into it all, including what I love about hostels generally and what you can expect from them.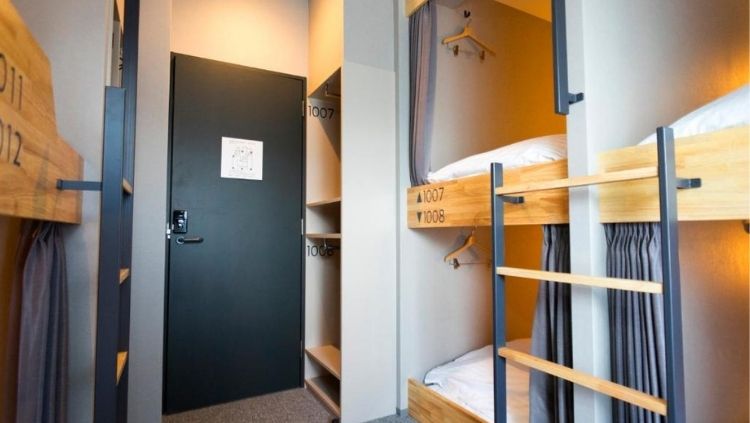 The Hostel Experience: Cheap, Cheerful, and Social
I started going to hostels when I was fifteen. It was my first trip without family. I fell in love with them then and continue to go to hostels now, despite being, well, a few decades older.
Hostels have personality. They tend to be unique and individual with decor to match. There are hostels in purpose-built buildings and hostels in buildings–hotels, castles, chalets–that have been modified to suit. Some are the passion project of an individual and others are part of larger hostel chains.
There are party hostels that are the priority for some solo travelers. But there are also quiet hostels, backcountry hostels, and some for digital nomads.
The thing most hostels have in common is that they are meeting places. They are where travelers connect for an hour in a common room, for a day on a tour, or sometimes longer, as friendships develop and further travel plans follow.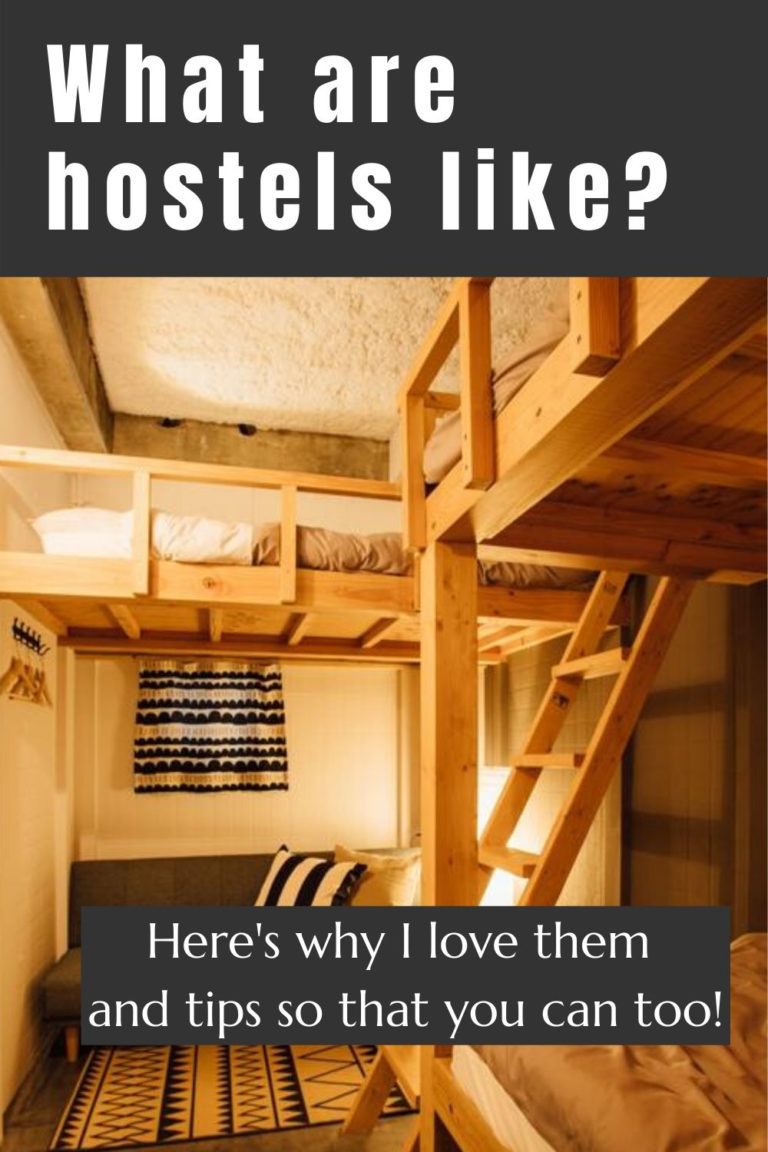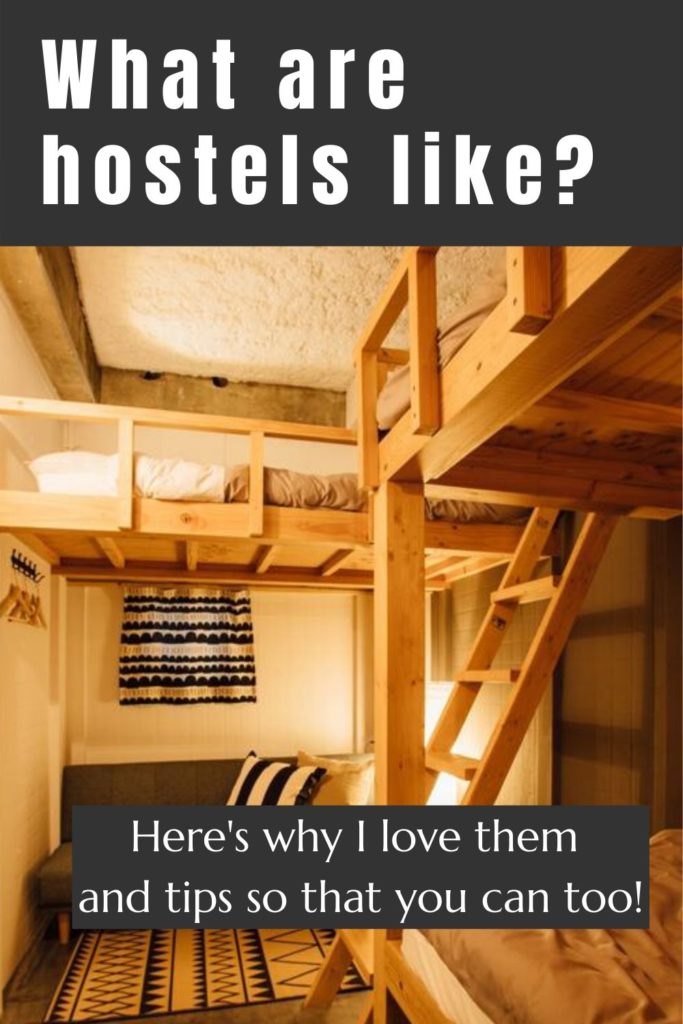 Sleeping in a Hostel: Here's What the Dorm Experience is Like
I've stayed in all kinds of hostel dorms. Some have been a pod design with good privacy and others just a bunk with a locker, with less privacy. But let's look at two experiences.
At YHA Central London I spent my first two nights in an 8-bed dorm and the remaining five nights in a 4-bed dorm. They have single gender dorms while many other hostels have mixed dorms. Before going, I wondered how this would work out given that many of those days I would have to be up and out early to attend the World Travel Market. The trip was a combination of business and pleasure.
Let's start with the 8-bed dorm. I was there on the Friday and Saturday nights over Halloween weekend. These are party days so I was a little apprehensive. The 8-bed dorms have a sink, a mirror over the sink, and also a full-length mirror. In this case, the toilet and the shower were separate rooms just outside the dorm room.
The 8-bed dorm experience:

I found everyone to be friendly, polite, and courteous. There was me in my 50s, another woman I'd guess to be in her 40s, a mother-daughter pair, and four others in their twenties.
I chatted with a few of the women but especially one from Hong Kong who had been staying at the hostel for a month while looking for work and a place to live (she was moving out that day) and another from Poland who was at the beginning of the same process. It was fascinating to learn about the challenges of London. Meeting people is one of the reasons I really love hostels.
Even though it was a weekend and Halloween, everyone was back in the room by about 12:30 am. It was difficult to sleep with someone returning home every 15 minutes or so but I could count how many were in and knew that it was coming to an end soon. As I say, everyone was very considerate of others in the room.
The cost: approximately US$50 per night, though it varies according to the day.
The 4-bed dorm has the same basic amenities in terms of the bunk, sheets, outlets, etc., but has a bathroom for the room. With fewer people, there was less coming and going.
The 4-bed hostel dorm experience:

On this occasion, I shared the room with three women from Mexico who were traveling together. They were in their twenties and very sweet.
They seemed to realize that I had to be up and out early in the morning so they often showered at night or let me get ready in the morning before they got up.
The cost: it's hard to say as it looks like they have changed policy and rent the 4 bed dorms on a room basis rather than per bed basis.
The 8-bed dorm was fine while I was simply touring but during the work week, I was glad to be in the 4-bed dorm.
If you're going to London, read Solo Travel London on a Budget: Top Tips for Free and Cheap.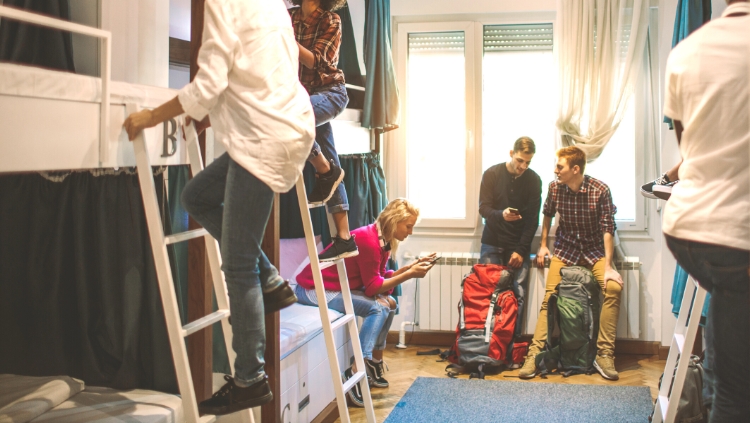 Hostels for Solo Travelers: Tips for Sleeping in a Hostel
Sleeping in a dorm requires a bit of patience and a lot of consideration. It's important to treat people as you'd like to be treated. Here are some of the basic rules for hostel safety and for keeping good relations with your roommates.
Your safety first. If there are things going on in the dorm that you feel are sketchy or worse, say something to the management. I have never experienced this but it is a possibility.
Protect your passport and funds. These are your second priority. Personally, I keep these on me at all times with copies of documents and backup funds locked up with my things.
Keep your things secure. Always carry a padlock as you will most likely be given a locker for your things. If you are going places where you might not have locker, there are additional locking devices for backpacks and luggage.
Don't spread out. Keep your gear in your suitcase, backpack, or locker. With a number of people in the room, there's no place to spread out anyway.
Keep things clean and tidy. Whether it's the bathroom or the dorm room itself, don't leave paper, wrappers, food, or other garbage around. Help make the hostel experience better for everyone.
Stay quiet in the dorm. Typically, the dorm is a quiet place, even during the day. Yes, people chat but they do so quietly, respecting those who may be in their bunk reading.
Eat in the common room. If you've brought in food for dinner, eat in the dining room or common room rather than where you and your roommates will be sleeping.
Early morning? If you know you'll be leaving early in the morning, get everything set the night before to minimize the amount of rummaging you have to do to get ready. Be quiet so that others may continue to sleep. Don't turn the light on. Hopefully, there will be enough light from the window to get by or you can turn on the light in the bathroom and leave the door open a crack to get just as much light as you need and no more.
Late nights? Again, be very quiet. Don't turn the overhead light on. Use what you need and no more. Let people sleep.
Packing for Hostels
There's not a lot that you'll need beyond your regular packing list but I do suggest that you bring:
toiletries, including soap, shampoo, and conditioner
a padlock
flip-flops for the shower
ear plugs if you're a light sleeper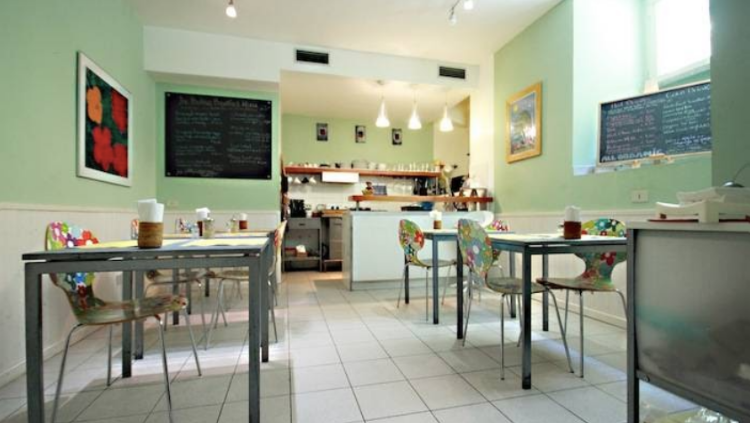 How to Find and Book the Right Hostel Experience for You
When booking at a chain hotel, you pretty well know what you'll get. Reading reviews is not that important. When booking an independent hotel or hostel, the reviews are extremely important. This is why the booking process starts with two sites that help you understand what to expect.
Use my favorite research sites. I start with Hostelworld as they are the largest hostel booking site. If they don't have a place in my destination, I go to Booking.com as they have more budget accommodation options than any other booking site.
Watch a virtual tour on Youtube. You can also research hostels, and get a video tour of a hostel, on Youtube. Even better, get a video review of the hostel by someone who has stayed there.
Search with Google. Sometimes you just can't find what you're looking for on any of the above sites. That doesn't mean it doesn't exist. On the Isle of Skye, I wanted a hostel out of the city, in the countryside, near to hiking. I found it all in Flodigarry Hostel with a Google search.
Check the hostel's location on a map. Both Booking.com and Hostelworld will show you the location of the hostel on a map so that you can get an idea of how close it is to where you want to be. Of course, you can do the same once you have basic hostel information using Google Maps.
Consider dorm size and gender. I prefer a smaller dorm as it minimizes the coming and going and reduces the variables in terms of personalities. I also prefer an all-women's dorm but I've stayed in mixed gender dorms. Before you book, know what you're getting.
Check reviews. This can't be emphasized enough. Before booking a hostel, check the reviews. Both Booking.com and Hostelworld have reviews by travelers who are verified as having stayed at the hostel. Know what you're looking for and read them carefully.
Look it up on Google Street View. See what the surroundings are like on Street View before booking. You don't want to end up in a dodgy part of town. I find this helps me make my final decision.
Check Rome2Rio. If you are choosing to save money by staying in a hostel outside the city center but the city center is where you'll spend a lot of time, check Rome2Rio to find out how long it will take to get into town and how much it will cost.
Check the cancellation policy. It gives me peace of mind to know that I can cancel up until a certain date without penalty.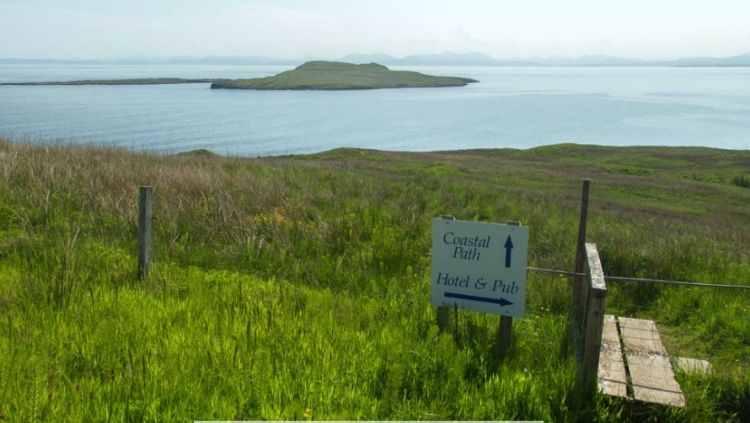 Book Hostels Directly and Support the Local Economy
Not every hostel is listed on Hostelworld. It is a great booking site, but some hostels choose not to be on them. This is why a google search and booking directly with the hostel, as per point three above, is a good idea.
However, booking directly with the hostel is not just about going with unlisted hostels. When you book on a general site, the hostel loses money on each reservation as they have to pay a booking fee to the site. Send an email to the hostel or call and book directly. By doing so you'll be helping the hostel recover from the difficult times of the last few years and you'll be supporting the local economy.
Why I Recommend Hostels for Solo Travelers
The hostel experience is rich despite the low cost. Here are 10 reasons to choose a hostel.
They're inexpensive. I prefer to spend my money on more travel rather than more luxury. Need I say more?
Hostels are democratic. Everyone is an equal in a hostel. Whether you're the CEO of a large company or a student, it doesn't matter because no one knows.
They're friendly and welcoming. I meet travelers from all over the world at hostels. Conversations with them give me insight into the traveler's home country as well as a different perspective on the destination I'm visiting. Also, the social aspect builds in safety for solo travelers.
Privacy is possible. Dorms have changed. The trend is for hostels to be purpose-built, offering dorms with pods and privacy curtains thereby creating personal space with shelves, reading lamps, lockers, and outlets for charging electronics. All makes sleeping in a hostel easier.
Hostels can deliver luxury. Sometimes called poshtels, there are hostels that are worthy of impacting the decision of where you'll travel. Just as you might choose a resort based on how special it is rather than the destination, the same goes for very special hostels. Read Budgettraveller.org. Kash, the man behind it, has written Grand Hostels, Luxury Hostels of the World.
They offer a range of facilities. Hostels have gyms, pools, yoga classes, cooking classes, restaurants, rooftop bars, and more. Every hostel is unique; they don't have all of these features, but they typically have something that makes them very special.
Travelers share their recommendations. Because everyone is friendly and chats it's easy to learn what people have enjoyed most and least in the destination, what was worth the price of admission, what wasn't, and why.
They're an excellent source of budget travel information. Because hostels cater to budget travelers they are the best source of budget information on day tours and excursions. They almost always have free maps that are sponsored by budget-friendly local businesses.
You can find good food at reasonable prices. Sometimes your breakfast is included in the price of the hostel and sometimes it's extra. Whichever, it's usually a great value and a good start to your day. Many hostels have full restaurants.
It's a sustainable travel option. Choosing a hostel is, by its nature, sustainable travel. Hostels tend to support the community and help the locals by supporting small, local suppliers, whether they be farmers or tour guides.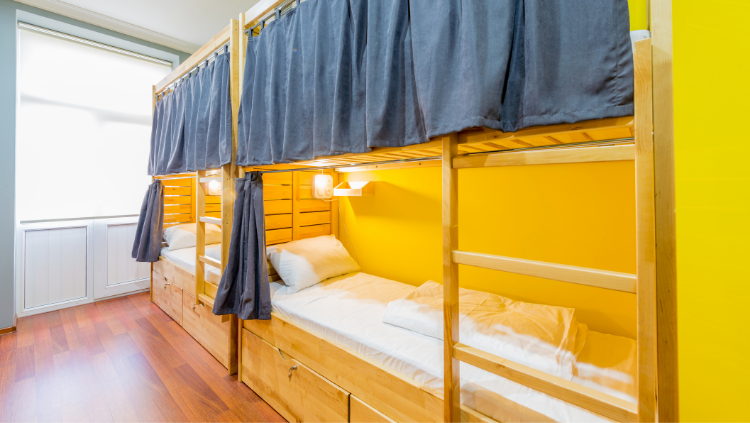 I hope this helps you understand what it's like to stay in a hostel and encourages you to give the hostel experience a try.
For more about hostels, see my video interview with Kash.
For additional solo travel accommodation options, read Best Accommodation for Solo Travelers and Free Accommodation: Try a Home Exchange.