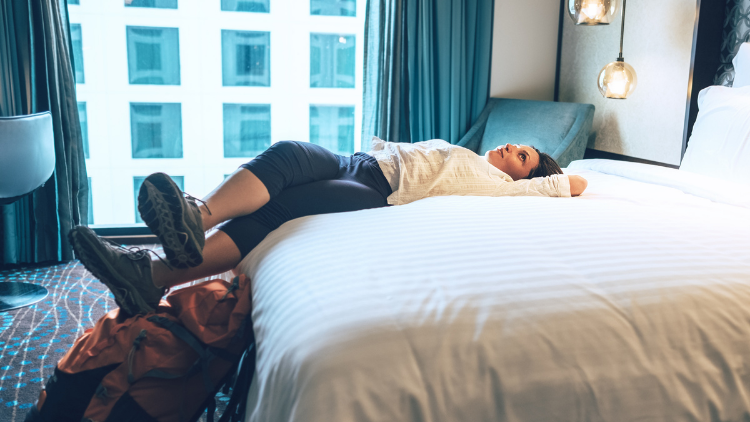 Accommodation can be expensive for solo travelers. Along with airfare, it's likely to be one of the largest items in your travel budget.
Fortunately, there are some alternatives that can help keep your costs down. Whether you want peace and quiet at the end of the day or social interaction with other travelers, there are options for you.
If you're planning a trip and looking for accommodation recommendations from people who have been there, join us on the Solo Travel Society page on Facebook where you can get advice from fellow travelers.
Here is a short list of the best accommodation for solo travelers with links to helpful sources for more information.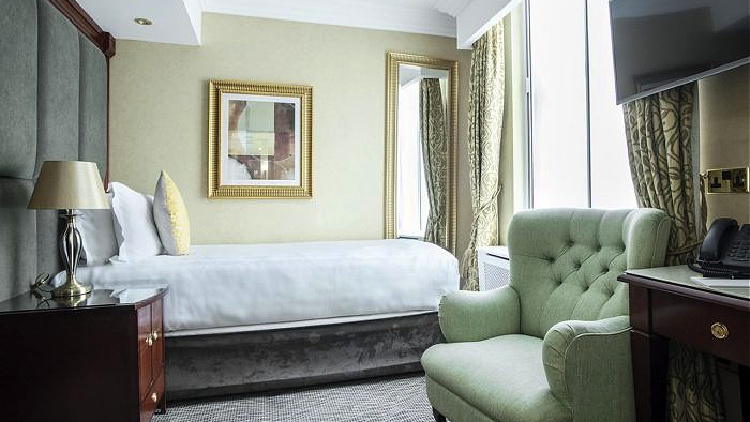 Hotels for Solo Travelers
I love a great hotel, but I don't have a great big budget. All the same, if I'm paying it for it, I want a comfortable stay.
You may have to do some looking, but more hotels are offering single rooms today than ever before, though it's more common in Europe than North America. The rooms can sometimes (though not always) be very small, but you will still have access to all the amenities the hotel offers.
Pod Hotels have single rooms with 4 locations in New York. In the UK, a chain called Z Hotels has single rooms in 11 different locations around London, plus Bath, Liverpool, and Glasgow.
Sometimes "single room" means a single bed. Sometimes, you can choose a double or queen. The key is to read the fine print so you know what you're getting for your money. Booking.com is our favorite booking site for the wealth of information they offer about the accommodations they list, as well as their pricing.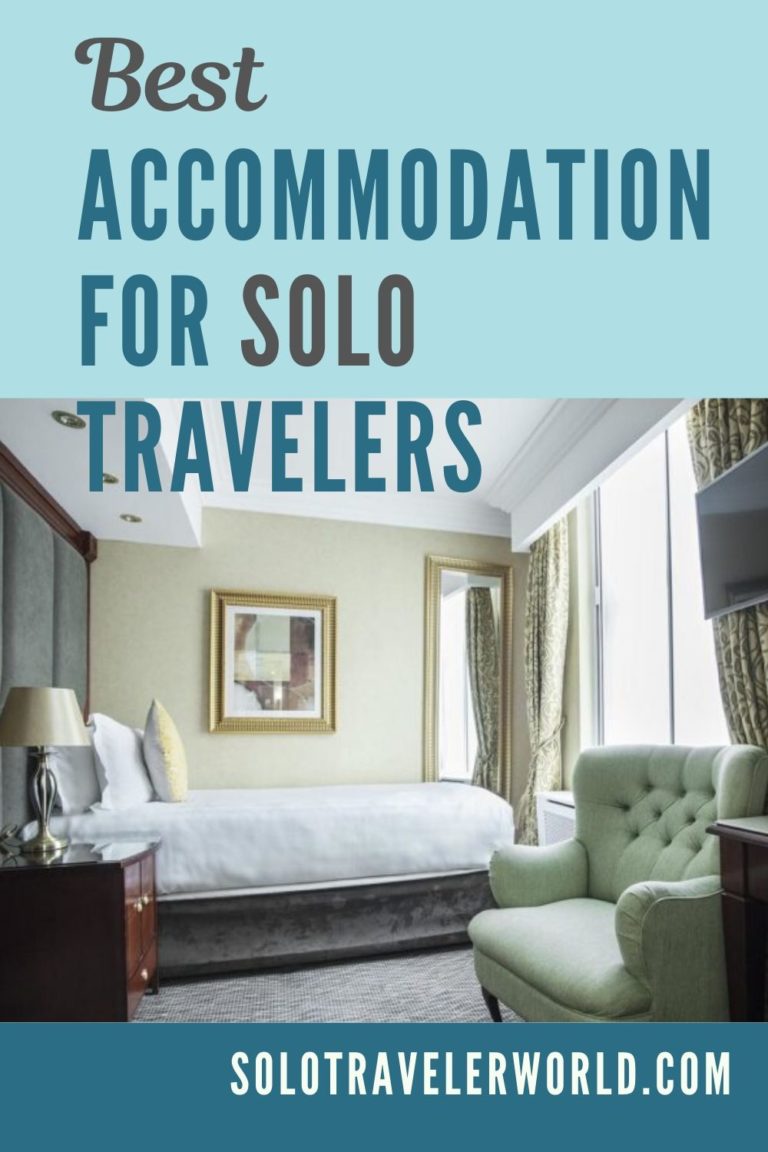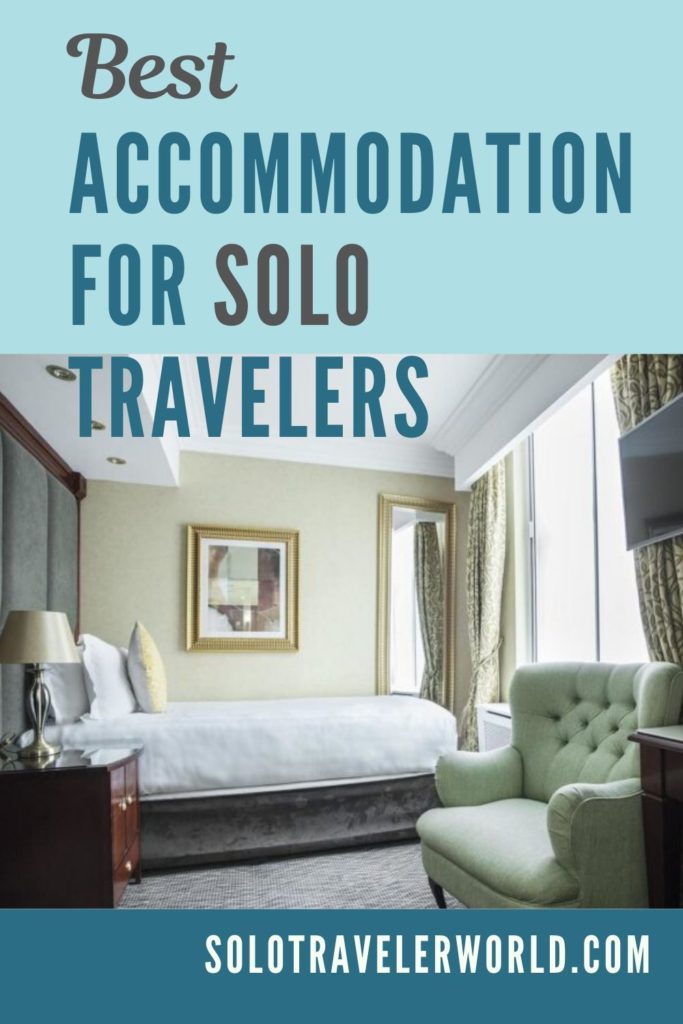 There are also benefits offered by some hotels that can offset some of your other costs, such as free breakfast or parking. I have stayed at hotels that included things such as free afternoon tea, which meant I didn't have to pay for lunch; free coffee delivered to my room anytime I asked for it; free bottled water, fruit, or a bagged breakfast to take with me as I headed out exploring for the day; or free snacks around the clock in the lobby. I have even stayed at a hotel where I was given a phone number I could call so that once I was ready to head back to my hotel at the end of the day, a shuttle bus would come and pick me up from wherever I ended up. In a town with no real public transportation options, that was a significant savings over taking taxis.
We've got great suggestions for some of the best hotels for solo travelers in London, Paris, and New York City. Many of them come with personal recommendations from Janice or me or members of the Solo Traveler community who have stayed at them.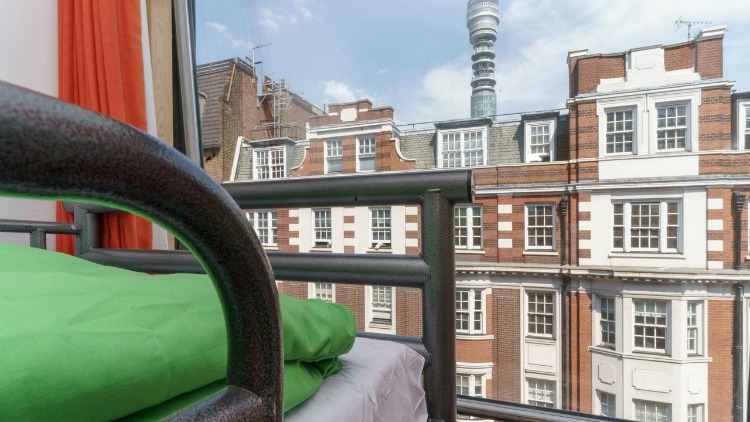 Hostels: Travel Solo and Social
I have never stayed in a hostel, but Janice loves them, as do many of our readers. They're inexpensive, social, simple, usually centrally located or in spectacular locations, and very clean. They almost always have kitchens and lockers so you can save money on food and keep your things safe.
Hostels come in every style and size. There are dorms exclusively for women and those that are mixed. There are some with private rooms – single, double, or family-sized – and some with dorms with four or more (or many more) beds, bunks, or pods. Some appeal to families and quiet people while others are party places. To get a sense of what it's like to stay in a hostel, read The Hostel Experience for Solo Travelers: What to Expect. How to Stay Safe.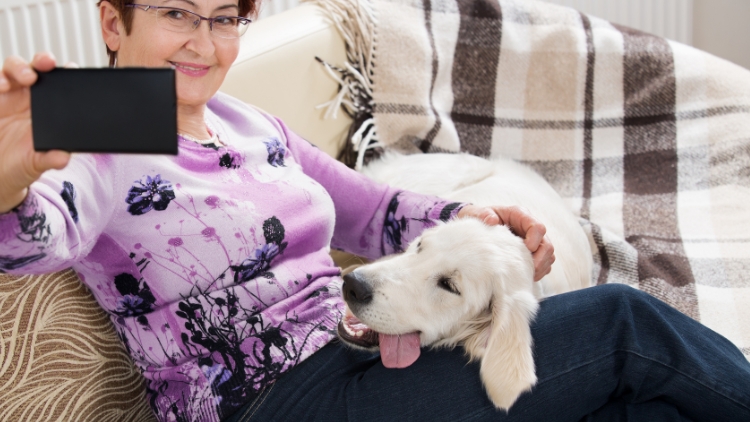 House Sitting Accommodation for Solo Travelers
House sitting involves an exchange of services: you get a place to stay and the owner of the home gets someone to take care of their property, their belongings, and often pets or even livestock. Sometimes house sitting opportunities come to you by word of mouth. I once took care of a dog and a house belonging to friends while they traveled in Namibia, and developed these 16 Tips for Successful Solo House Sitting. I enjoyed being in one place for a month, meeting local people, having a big house all to myself, and exploring the area at leisure.
Others join one of a number of services which act as a forum to help homeowners and house sitters find one another. It's not as straightforward as you might think and there are a lot of factors to consider, but for some people, it's a perfect fit.
If you're new to house sitting, check out the International House Sitting Academy. These women know everything there is to know about how to be successful at house sitting, and they share it all in this program. For a limited time, Nat and Jodie are offering readers of Solo Traveler a 50% discount. Get an incredible deal on this comprehensive training program with this discount code: SOLO2023.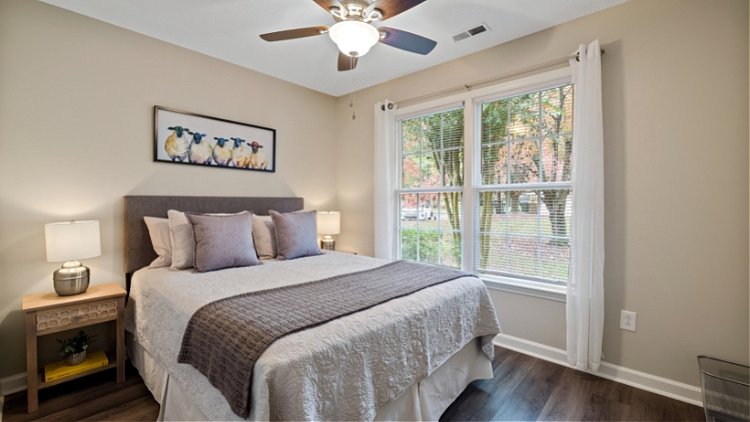 Homestays
A homestay is your opportunity to live with a local for a period of time. If you travel because you love meeting people from different cultures, then Homestay may be right for you.
They offer short and longer stay options, and some have a minimum stay which might be attractive to people wanting to have a home base from which to explore a destination slowly. When you're not traveling you can open your own home as a homestay, meet people from around your country or around the world and make money that you can save for your own travels.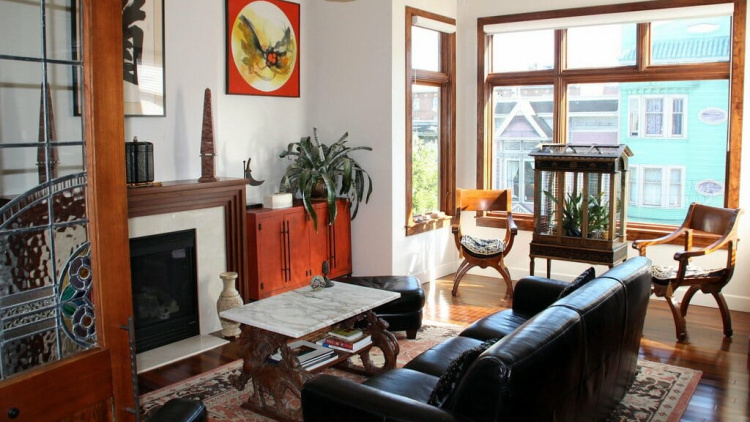 Home Exchange
Home exchanging (also known as house-swapping) is trading your home with that of another traveler. You stay in their home while they stay in yours, essentially rendering your accommodation costs for your trip nonexistent. You can find someone through your own contacts, or sign up for one of the home exchange websites, such as Home Exchange. The cost for an annual membership runs around US$150.00, and the sites provide lots of tips to make your exchange a successful one.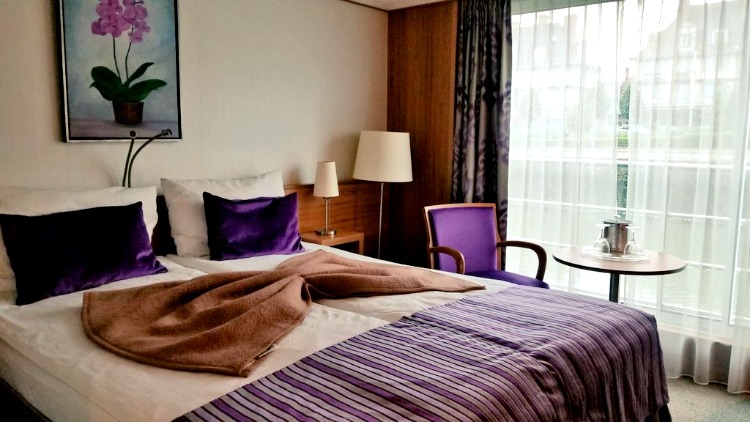 River Cruising
You might not immediately think of this as an accommodation option for solo travelers, but one of the things I enjoyed most about my first river cruise was the fact that we visited so many different towns and cities without ever having to pack up, move to another hotel, and unpack again.
On a river cruise, your hotel moves with you! It makes for a more relaxing, less harried, very convenient trip. You can see photos of my room and an overview of my trip down the Seine in Paris to Normandy: A River Cruise in Photos.
More and more cruise companies are offering single cabins and/or reducing or waiving the single supplement for solo travelers. There are almost always some on the Deals Page on our website.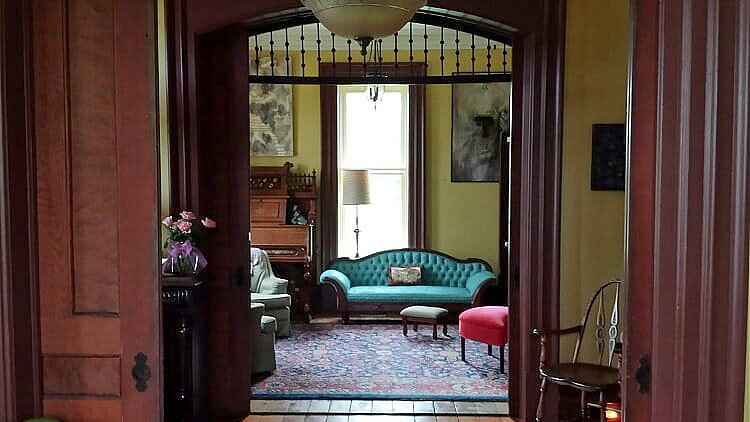 Bed & Breakfasts: Great Accommodation for Solo Travelers
Janice and I have stayed in Bed & Breakfasts in the UK, Canada, and the US. Each one is different from the next and each has its own unique character.
They can range from homey to very luxurious and offer the added benefit of meeting fellow travelers as well as the local hosts. Some of them provide quite extravagant breakfasts as well, or even dinner for an extra cost. You can find them on sites such as booking.com (here's one I stayed at in Corning, New York) or on the websites of B&B associations. What was formerly known as bedandbreakfast.com has now moved over to VRBO, so in addition to vacation rentals, you can search their site for B&Bs as well.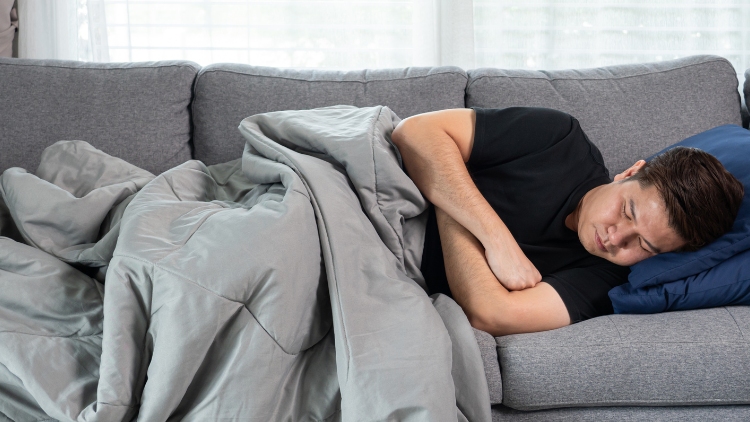 Couchsurfing Might Be an Option
We don't hear as much about Couchsurfing these days. Originally, it was meant to be just what it sounds like: if you had a couch or spare bed to share, you could open your home to a traveler and if you were a traveler, you could search for a sofa in the destination you were visiting. The philosophy was not so much about free accommodation as it was about building meaningful connections among a global community of travelers.
These days, it seems to be used at least as much as a way to meet locals, to attend a meet-up or have a coffee with a fellow couchsurfer, learn about their city and culture, and pick up tips for exploring the destination.
I consulted the Solo Travel Society to hear from people who had used Couchsurfing recently and received mixed reviews. Everyone was in agreement about one thing, though – to have a successful experience, you really need to do your homework when choosing a guest or a host.
For more great tips, see our Ultimate Solo Travel Guide: Travel Alone & Love It.