New York City! It's such a great destination but the price of hotels can be a bit daunting, especially for solo travelers. So, as always in such circumstances, we went to our community and asked for their recommendations on the best hotels and places to stay in New York City for solo travelers.
The response was fabulous. From budget to luxury, from pods to efficiency units, we have some great recommendations for you. And the best thing about this list is that individual solo travelers have stayed in these accommodations and recommend them to others.
Before getting into the details, it's important to know that New York City is not just Manhattan. While people often think of the city as simply the island of Manhattan, it actually includes four other boroughs including Brooklyn, Queens, the Bronx, and Staten Island.
The city is served by three airports:
John F. Kennedy International Airport in Queens is the largest airport with 8 terminals. It is 40 minutes by taxi to Times Square.
LaGuardia Airport in Queens. It is 30 minutes by taxi to Times Square.
Newark International Airport in Newark, New Jersey. It is 35 minutes by taxi to Times Square, though it will be more expensive than the above due to the cost of road tolls.
To learn how to get from each airport to your destination in the city, use Rome2Rio.
For affordable things to do in New York City, read Solo on a Budget in New York City: 50+ Tips to Make NYC Affordable.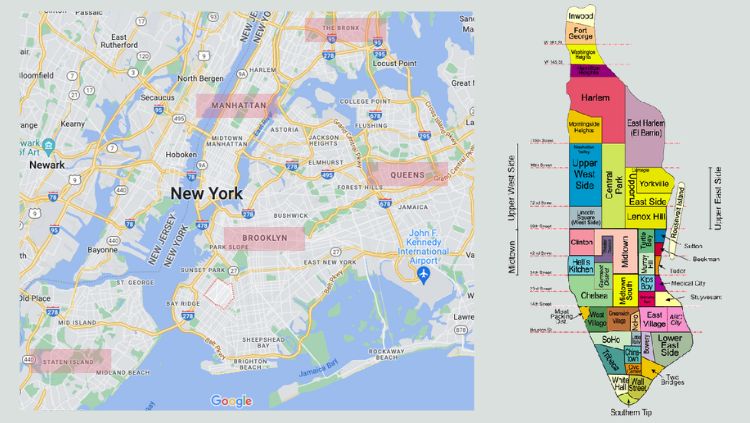 Great Hotels in Manhattan for Solo Travelers: Recommendations by Neighborhood
Let's start by getting the lay of the land. While New York has five boroughs, Manhattan is the most popular for its entertainment and attractions for travelers. It is broken into 53 neighborhoods, according to the city's planning department. However, for practical purposes, there are three main areas of Manhattan: Uptown, Midtown, and Downtown. In Uptown and Midtown, avenues travel north and south while streets go east and west, making it relatively easy to navigate. Downtown streets get a little more complicated.
Favorite Manhattan neighborhoods for travelers are listed below with hotels in the area. Prices quoted were for a one-night stay on November 6, 2022. Since hotel pricing is dynamic, the price will go up or down depending on how many rooms are available. The prices below are just an indication of where the hotel pricing is on the budget to luxury spectrum.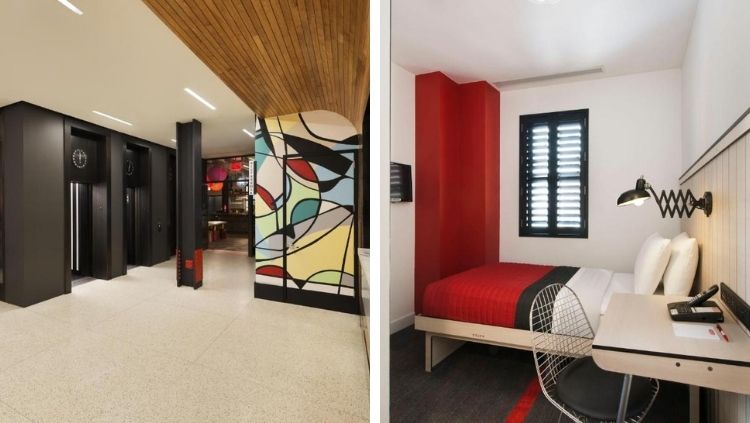 Budget to Luxury: Best Hotels for Solo Travelers in New York City
This is a companion piece to Solo on a Budget in New York City: 50+ Tips to Make NYC Affordable though not quite so budget focused. After all, when you head to New York City, you just might want to do it in a big way. So, I'm going to break it down, from budget to luxury.
One note about Airbnb in New York City. It's actually illegal to rent out a home for fewer than 30 days unless the resident is present. So, while you might rent a room through Airbnb, it's not legal to rent a whole home for a short stay.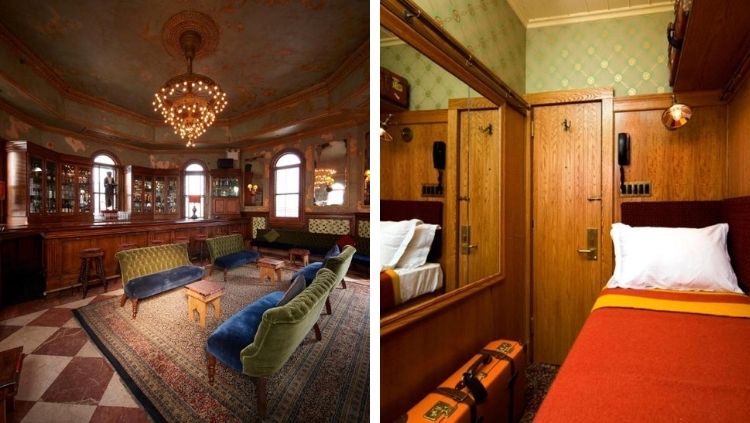 Best Budget Hostels and Hotels in New York City for Solo Travelers
There isn't a lot in the way of budget accommodation in New York City, but here are a few spots that were recommended by readers.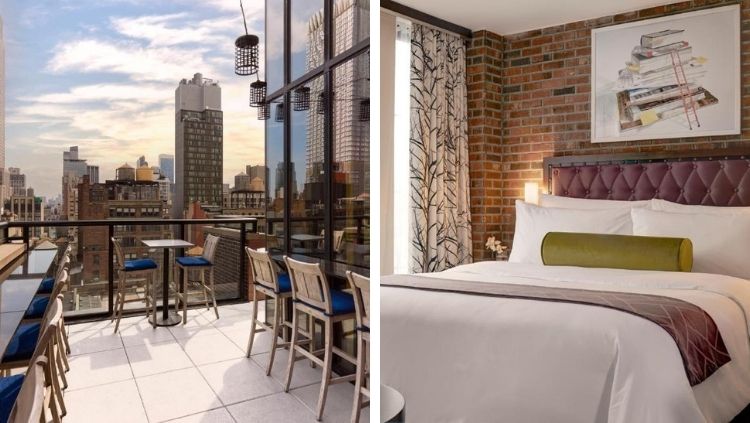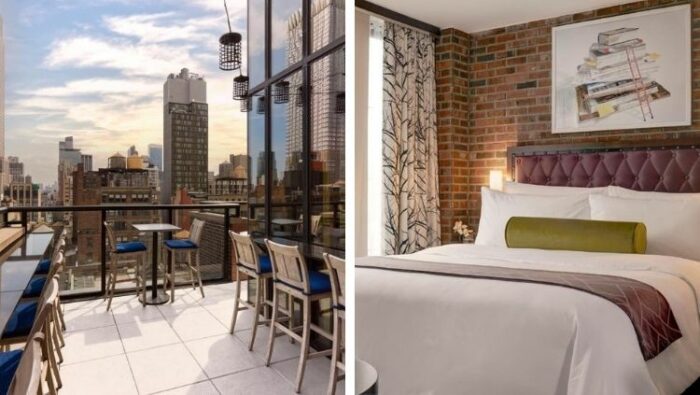 Moderately Priced New York Hotels for Solo Travelers
What is considered moderately priced in New York might be a bit different than you would find elsewhere. Here's what our readers recommend.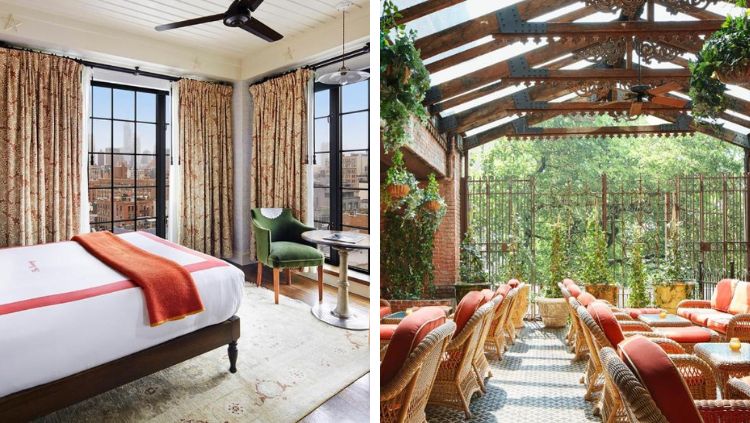 Luxury New York Hotels for Solo Travelers
Hotel Taxes and Fees in New York City
New York is famous for promoting one rate for a hotel room and adding fees and taxes at checkout. There is the Hotel Room Occupancy Tax collected by the city as well as city and state taxes. In addition, some hotels will charge a Resort Fee. This can break a traveler's budget and leave a sour feeling after a wonderful vacation.
The above links go to Booking.com. When you look at the price for a room, see the print under the price to know what the taxes and charges will be on the room so that you have a better financial picture. Then, before going to "Final Details" click on "What are my booking conditions". Under "Taxes and service charges" you'll see something like: "14.75 % Tax is excluded. US$3.50 City tax per night is excluded. A Property service charge is not applicable." I have not been able to confirm that this means that there is no resort fee, but that's how I would interpret it.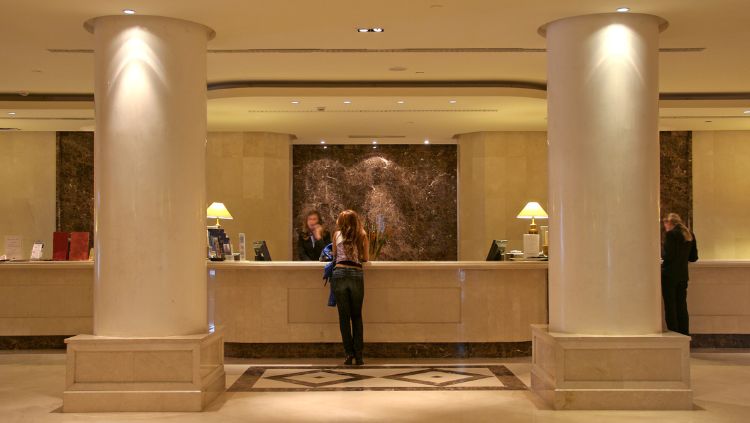 Pro Solo Travel Tip
One last word to the wise: if you're flying to New York City, make sure you have travel insurance. It's tough enough to find reasonably-priced New York City hotels for solo travelers when you have time to plan ahead and wait for a deal. But with so many flight cancellations at this time, it can really blow your budget if you find yourself stranded at the airport and have to find accommodation with availability at the last minute.