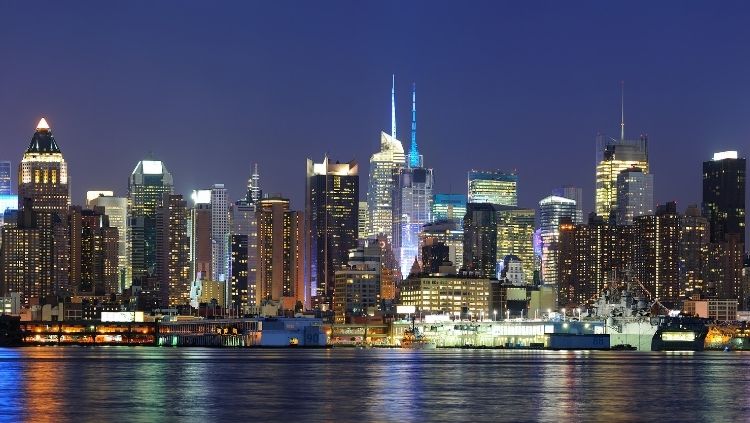 It is possible to travel solo to New York City on a budget?
Yes. But, it will take some planning.
While New York City can be expensive, there are plenty of affordable things to do and see. I've been many times and I never get tired of this city or stop finding new places to eat, visit, and explore.
But compared to most people, I do New York on a shoestring.
So, I have advice for you. This post was originally written many years ago and it has been updated and expanded a few times. Now, post-COVID, I'm doing it again to confirm that all the tips are still valid and add a few new ones as well.
A Fabulous Solo Trip to New York on a Budget
It's true that New York City is expensive.
It's also true that you can have a great time visiting the city without spending a fortune.
The key, I think, is to take your time and dig in a little deeper than the average tourist. Travel a little more slowly. Take public transit. Go to events that locals attend. Eat at smaller restaurants rather than those of celebrity chefs. The bottom line is, don't focus on the high ticket tourist activities that eat up your time and your budget. And, if there are things like going to the top of the Empire State Building that you think are a must, list them all and see what is truly important to you. Then cut the rest off your list and take advantage of some of the tips below.
So that the Big Apple doesn't take a big bite out of your wallet, here's my take on the best of budget New York City for solo travelers.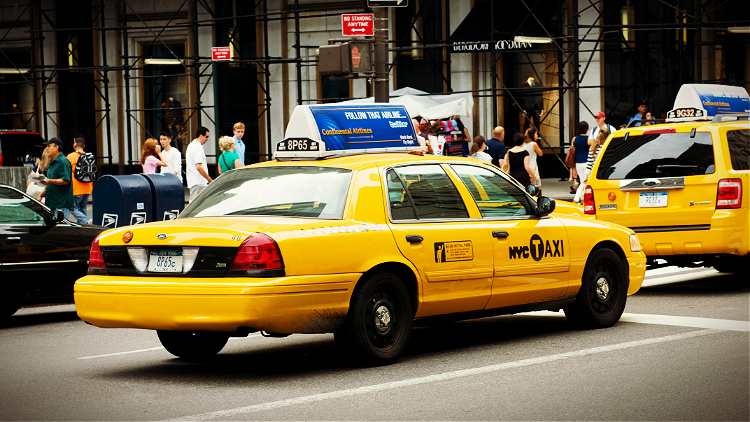 Getting Around New York City on the Cheap
Balancing safety with your budget is important when you travel solo. The New York transit system works well and is generally very safe. Yellow cabs are more expensive but safe. Uber and Lyft are s slightly more expensive option to cabs and have their safety system built in through the rating process. I don't recommend ever getting into an unmarked cab though I have often been offered one in New York.
From the airport to the city. This article gives you information on traveling from all NYC airports via public transit. In some cases the GO Airlink Shuttle is a better deal in terms of time and money.
Get a MetroCard. The bus and subway system in New York City is a really efficient way to get around. The MetroCard costs $1 and you can load money onto it and swipe as you go. You can check out the Metrocard options for your stay.
Take the people's ferry. The Staten Island Ferry is free and offers such a great view of the city. It runs 24 hours a day, 7 days a week, with more frequent service during rush hour on weekdays. You can get free Wi-Fi on the ferry and in the ferry terminals. Here's a post that gives you great information on a Staten Island tour.
Take a bus tour. A Hop On, Hop Off tour is great if you're short on time or want to get an overview of the city before you dig into its specifics. If I only have a couple of days in a city I generally take one.
New York City by bike. Like most large cities, New York has a bike sharing service. City Bike has stations around the city where you can rent a bike for $3.50 per trip to a 30 minute maximum or $15 for unlimited 30-minute rides for 24 hours. There are hundreds of stations where you can rent a bike and a map to confirm availability at a station near you. Here's a link to some of the best cycling routes in NYC.
Walk and soak up the city. Budget New York City definitely includes walking which is great because there are so many wonderful areas to explore. As you walk, listen for New York as well. It's quite uniqe.
Where to Eat Cheap in New York City and Feel Comfortable Solo
Go to Arturos's for a slice and some jazz. A New York City institution in the West Village, they've had a wood-burning oven and nightly jazz since forever. They also offer a wide choice of Italian food and gluten-free options. I had the arugula salad with shaved parmesan and a 13″ pizza that I could only eat 1/3 of. The service is great. Eating at the bar, which is really social, is an option here.
Beatnik vegan restaurant. By Chloe has been renamed to Beatnik. The one I visited is on Bleecker Street in the village. There are six other New York City locations . Their bakery is next door. Healthy and yummy! They also take good care of gluten-free patrons. A casual atmosphere and a large communal table make By Chloe great for solo travelers.
A little bar called George Keeley. Located at Amsterdam and 83rd it offers local beers and exceptionally good "everything bagel fries." Grace went here after her run. See Grace's Nerdy New York City Adventure.
Eat at a food truck. Food trucks can be a big part of a budget New York City experience but… where to find them? Food trucks are always on the move. Here's a site that will tell you where and when the most popular food trucks are in NYC.
Free pizza. The Alligator Lounge offers free pizza with the purchase of a drink every day of the week along with karaoke, trivia, comedy, or whatever's going the night you're there.
Your local guide. Check out TimeOut New York's cheap eats guide for their latest recommendations.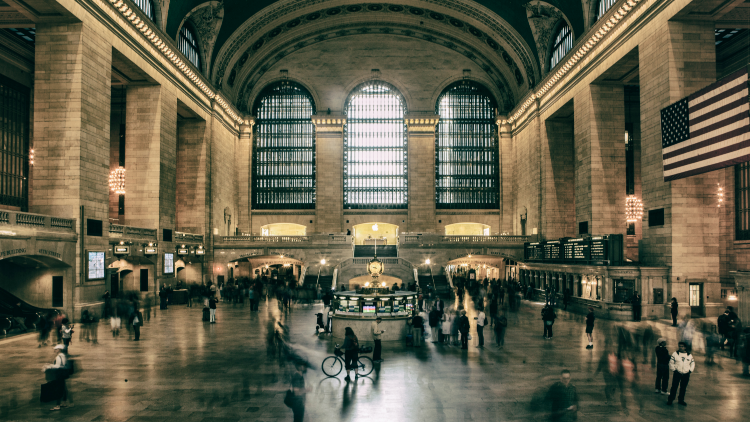 Top Things To Do in New York City Traveling Alone
Take a free tour.
New York City Discount Pass. There are two options: The New York CityPASS ticket, which includes admission to 6 Big Apple attractions, and the New York C3 ticket, a three-admission pass designed for shorter-stay visitors. Have a look and see if the New York CityPASS will save you money on what you want to do in New York.
Museums. Watch for free times for visiting the many museums in the city. This is the most current list of free museum entrance I was able to find. Note: The Museum of Modern Art is no longer offering free admission on Fridays.
Go to Cathedral of Saint John the Divine. Located on the upper west side, Saint John the Divine is a massive cathedral and a major attraction in the city. It's free, though donations are appreciated. And, bonus, down the block is the diner featured in the Seinfeld series.
Go shopping and get a deal. Here's a guide to shopping deals in New York City. You can also check out the NYC Sample Sales Calendar on The Stylish City website.
Cheap entertainment. New York City is the entertainment capital of the world. When you consider live theater, plus television, film, opera, concerts, and more, I think New York takes the title. Here are tips for entertainment on a budget:

TodayTix. This is an app for getting discount tickets in New York City, London, Toronto and other major cities. I tested it on tickets to see John Lithgow's show called Stories by Heart. The seat I got sells for $109 online. On TodayTix I chose the lottery option. If I had won I would have got my ticket for $25. I received an email that said I didn't win but I could buy a ticket for $30, which I did! Before buying I looked at reviews of the service to make sure they were legitimate and I turned on my VPN as I was going to use my credit card on public Wi-Fi. (VPN for Travel: What, Why and an Easy Setup Guide) I picked up my ticket from a TodayTix customer service person outside the theater.
Upright Citizens Brigade Theater. This is a great deal though their theaters have closed. They are planning to continue in a pared-down format. I'm leaving it on the list in hopes that it becomes possible to attend their performances again. Founded by Amy Poehler and others, UCBT also offers classes. You can join their mailing list to find out when performances resume.
Buy discount Broadway tickets. Shows on Broadway are expensive, but, if you're willing to stand in line, you can buy tickets for 20%-50% off on the day of the show. There are a couple of places you can do this but go to the TKTS Discount Booths (their flagship location is in Times Square) and you'll be supporting the non-profit Theatre Development Fund.
Off-Broadway productions. Off-Broadway is cheaper than on, so check out The New York Theatre Guide to Off-Broadway shows.
Dance parties in Brooklyn. There are free concerts/dance parties in Brooklyn Bridge Park throughout the summer.
Shakespeare in the Park. It's back and it's free! Here are the details.
And a couple of tips from Solo Travel Society members:

Danielle –

A few more tips, as I live here, and work on Broadway: if you can't get to a TKTS booth, download the

TodayTix

app if you're interested in Broadway/Off-Broadway tickets at a discount. And if you're a student or trying to do it on the cheap: a lot of shows have "rush" tickets when the box office opens, or a lottery 2 1/2 hours before the show. Also for free/cheap stuff to do:

the skint

. It's the absolute best.

Karla –

I second the recommendations about cheap theater tickets. I tried the lottery for the first time last spring, when visiting with my son, and we got 5th row tickets to Newsies on Broadway for $27 each! I also use

playbill.com

to get discounted tickets in advance.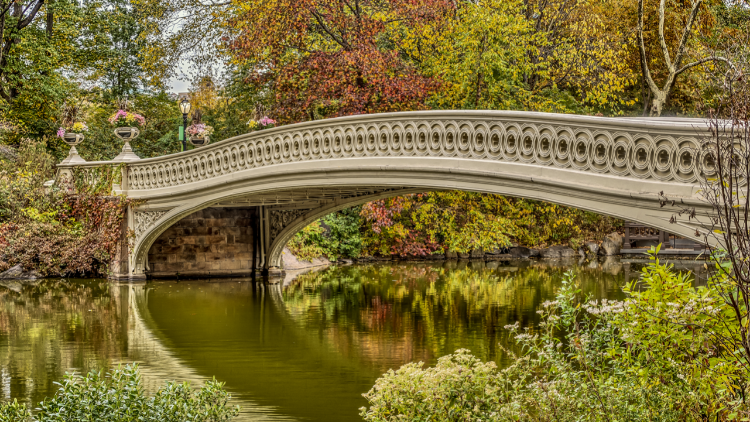 Live Like a Local in New York City
Go to the Chess Forum. Chess lovers must go to The Chess Forum. If you want to learn chess you must go. If you want to see a Greenwich Village institution, go. The Chess Forum is "located at the original site of Grandmaster Nicolas Rossolimo's Chess Studio. Bobby Fischer was a frequent visitor to the studio and so were art and film greats Marcel Duchamp and Stanley Kubrick.
Go to local art galleries. On the recommendation of Imid from The Chess Forum, I went to the Pomegranate Gallery where I had the great fortune of meeting Oded Halahmy, the artist and gallery owner. "Oded Halahmy was born in Iraq, moved with his family to Israel in the 1950s, was educated at St. Martin's School of Art in London, taught sculpture, and is in the collection of the Guggenheim Museum, the Hirshhorn Museum, and the Israel Museum in Jerusalem, as well as many other public and private collections worldwide."
Join a local running group. The North Brooklyn Runners is just one of the groups you can join for a run and a coffee afterwards. Here's a list of running groups in NYC.
A calendar of free events. You can see what's free at DoNYC.com and Free NYC events on eventbrite. There are plenty of entertainment options to be found when you're traveling solo on a budget in New York City.
Check out Meetup.com. Hiking, architecture, technology, wine: there are groups for people interested in every subject imaginable. Find a Meetup in New York City and go to meet locals who have similar interests as you.
Go to an Open Mic. In a city with as much talent as New York you know that the Open Mic scene has to be a good one. And where there's an Open Mic there are always friends (locals) out to support the artists. Here's a list of Open Mic events in the city.
Go kayaking on the Hudson. What a city! The Downtown Boat House promotes public access to the waterfront for all and offers free kayaking. Don't know how to kayak? Take one of their free classes.
The drama of chess. Go to the southwest corner of Washington Square and watch the drama as people try to beat the regulars. You can also test your own skills at $5 a game.
Take a beer tour and tasting. Brooklyn Brewery hosts tours and tastings are offered Monday to Friday. Check for details.
Bookstores worth browsing. Spoonbill & Sugartown, Berl's Brooklyn Poetry Shop, Housing Works Bookstore Cafe. Here is a list of The 10 Finest Bookstores to Browse in NYC.
Visit the local chapter of your favorite organization. Are you a member of a service group or association? If so, plan to go to a local chapter meeting and see the city through a local's eyes – and maybe find yourself a volunteer tour guide!
Where to Stay in New York City Solo
Best Places to Stay in New York City for Solo Travelers