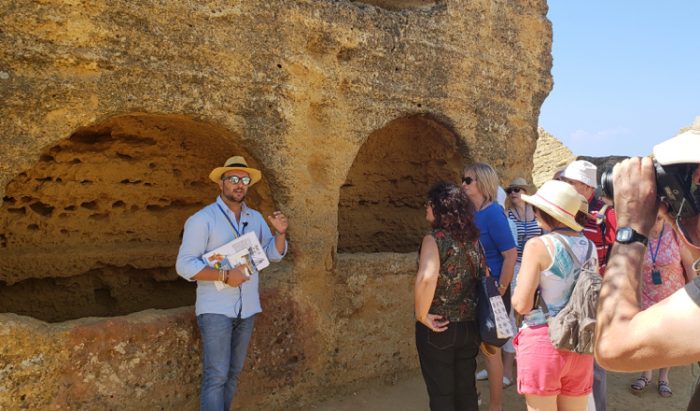 Many solo travelers prefer group travel over independent travel. If escorted travel is your preference, the challenge is how to choose the tour that's right for you.
Not all solo travelers are alike. Some are athletic and some artsy. Some are science-focused and others interested in culture. Everyone is different. And solo travelers come in all ages. Boomers, the Gen X generation, and Millennials may not enjoy traveling together, yet some may.
There are thousands of tour companies eager to serve travelers of any age with just about any kind of trip imaginable. Unfortunately, not all treat solo travelers well when it comes to the single supplement. For those new to booking tours as a solo, the single supplement is a surcharge applied to people who travel alone and want their own room.
At one point, the supplement was often around 100%. In the last decade, with the rise of solo travel and advocacy by us and others, that has come down. On our Deals page, we only accept advertisers with no single supplement or those that will keep the supplement to a maximum of 20%. In some cases, they do so just for our readers.
But still, the question is, how to choose a tour?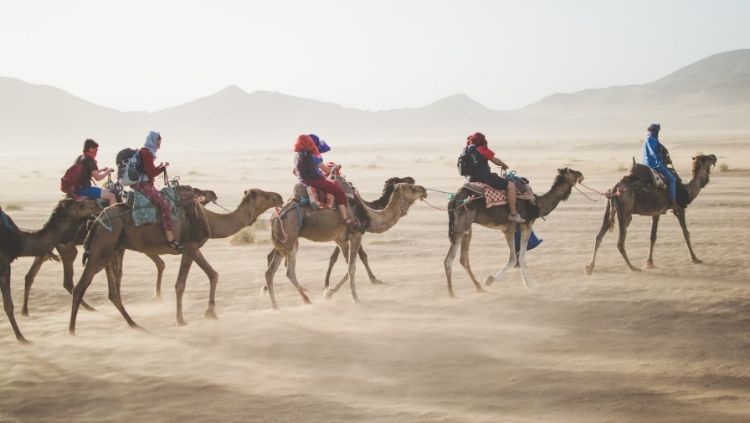 Why Take an Escorted Tour as a Solo Traveler?
Let's start with the why. There are many benefits to choosing an organized tour as a solo traveler.
The planning is done for you, which is great if you don't have the time or confidence to do it yourself.
You'll see more on an organized tour than if you travel independently. With all the logistics planned, a tour company can pack a lot into less time.
Solo travelers feel safer in the company of others and a responsible guide.
Solo travelers enjoy the company of others. Some people are concerned about being lonely if they travel solo independently. This won't be the case on an organized tour.
There's lots to learn from your travel mates. Every traveler on your trip will have a different knowledge base. Doctors, farmers, teachers, carpenters–they all take trips. As you explore your destination, the knowledge of others helps you understand what you see.
You have the support of a tour manager, so if anything goes wrong, they are available to help.
The logistics are handled for you. Transfers from the airport to the city, purchasing tickets for attractions, getting from one place of interest to another: these are all logistical challenges that are handled by a tour company.
You'll get to have unique experiences that just aren't available to independent travelers.
It may be less expensive to do everything on the tour as a group than if you did everything independently.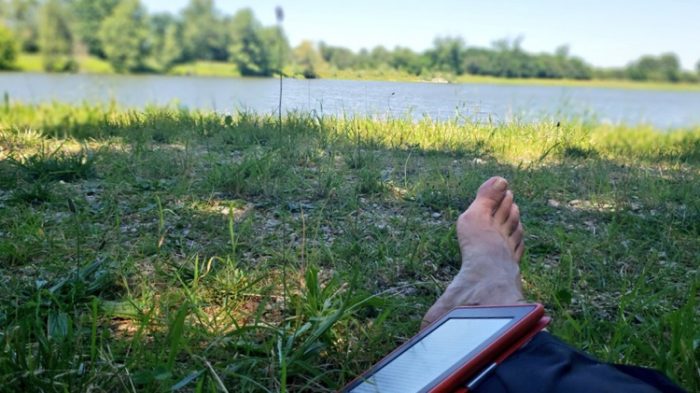 The Many Types of Organized Trips for Single Travelers
Organized travel comes in many forms. Here are six for you to consider.
Escorted tours. On an escorted tour, you and 10-40 other travelers follow a guide and a pre-planned itinerary. It's an efficient way to travel and see a lot and ensures that you have companions along the way. Read Solo Traveler on a Solos-Only Tour.
Packaged Trips. This is where an airline or resort packages your flights, transfers, and resort stay into one purchase. Resorts are great for relaxation, however, they can also be used as a base for exploring an area in a similar manner as Hub and Spoke travel. Read Alone at an All-Inclusive: 10 Tips for Going to a Resort Solo.
Self-guided. On a self-guided tour, everything will have been organized for you but you still travel independently. These are great for walking or cycling tours as not only will everything be booked for you but your luggage will be moved for you as well. Read Travel Solo on a Self-Guided Walking Tour: Seeing France Slowly.
River cruises. River ships tend to be smaller than ocean cruise ships and, as a result, somewhat more friendly to solo travelers. It's easy to get to know people and have alone time. Read River Cruises for Solo Travelers: A Great Option to Consider.
Ocean cruises. The ocean cruise companies have turned their attention to the solo market in recent years. While the norm is to charge 100% single supplement, if you use our Deals page and play with your dates you can usually get a very good deal.
An untour. This is a more recent entry into the organized travel market. The untour is planned for you–hotels are booked, pick up and drop off at airports are organized, an introductory tour is given, and optional tours are available– but you travel on your own. Read Exploring London Solo with Ease.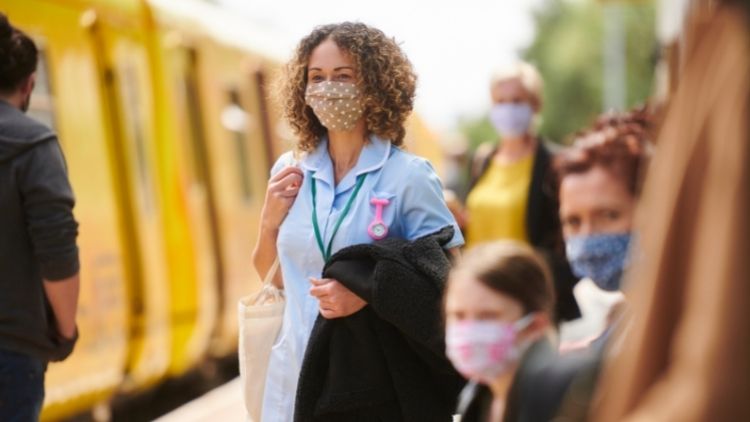 10 Tips to Choose a Safe Tour during the Coronavirus Pandemic

Travel planning is a little more complicated at the moment. With the Coronavirus and variants still affecting our lives, there is more to consider than usual when planning a trip and choosing a tour company. Here are 10 tips for choosing a COVID-19-safe tour company.
Choose a destination with high vaccination rates. Herd immunity is believed to be achieved when the number of people who have already had a disease and the number of people vaccinated against a disease reaches a specific threshold. Once reached, the disease will not spread among the vaccinated and those who have already been ill thereby protecting those who are not part of the immune herd. Unfortunately, that herd immunity threshold for COVID-19 has not yet been determined. Read more about herd immunity here. Bottom line, going to places that have the highest vaccination rates will reduce your risk of contracting COVID-19. You can see vaccination rates and projections by country here.
Go with a tour company that requires proof of vaccination. As with the herd immunity concept above, if everyone on the trip is vaccinated, there is less risk of the virus taking hold in anyone on the trip. This protects everyone on the trip. Given restrictions that are being implemented around the world, vaccination certificates also maximize the number of activities that are available to the group.
Limit the number of destinations you visit in one trip. The more countries you visit, the more jurisdictions' policies you have to consider. Keep life simple by traveling to one destination at a time. Recommendation from Elizabeth of SoloTrekker.
Consider a small, owner-run tour company. Personal service by the owner of a tour company can be invaluable for those who are a bit nervous about what to expect and how to manage the ever-changing protocols. Recommendation from Allison of Experience Sicily.
Look for clear Coronavirus policies. Here are a few things to check for:

Someone in the organization who has responsibility for health and safety
Clear mask policies
Number of participants as compared to the capacity of the bus/ship
Allocated seating on a bus for both spacing and reduced transmission

Ask about the policy should a member of the group become ill. Ask whether the trip is ended by a quarantine of all the passengers should one passenger become ill and how is this managed? Recommendation from Elizabeth of SoloTrekker.
Does your tour skip the lines? Social distancing and reduced capacities at attractions means longer lines and people crowded together. Ask your tour company whether they have "skip the line" admission to important activities. Recommendation from Marta Laurent, ForeverBarcelona Private Tours.
Are there personal audio headsets? It's preferable to have an audio system (Whisper system) on tours as it prevents the group from bunching together close to a guide to hear what they have to say. Further, it's preferable to have your own headset for the entire trip.
Flexible cancellation policies. Review the cancellation policies for the trip to ensure that you are comfortable with them.
Medical travel insurance is a must

.

More than ever, travel insurance and medical travel insurance in particular, are very important. Read Going Alone? A Complete Guide to Travel Insurance for Solo Travelers.
To find the latest health and travel restrictions by country, go to Sherpa.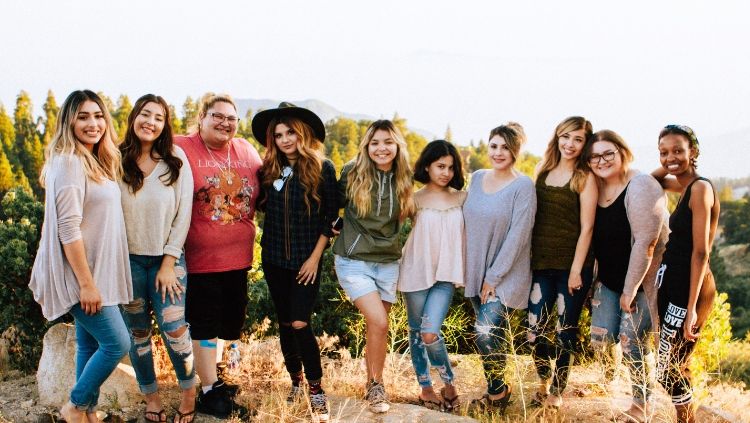 How to Choose a Tour: Researching and Organizing Information
While most tour companies deliver great experiences, not all tours will be right for you. Here are things to consider and steps to take when choosing your tour.
Collect and organize. The Internet is a massive research tool. If you don't organize the information you gather well, you will go down a path that has no value for you more than once and you'll have difficulty comparing the merits of one tour or trip over another. Start your research by getting organized.

Set up a folder on your computer for travel.
Within it set up another folder for the year of the trip you're planning.
Within the year folder set up a folder for the trip you're planning. These could be labeled by destination or time frame that you plan to travel, whichever information you know.
In the trip folder create a spreadsheet for the information you gather so that you can compare the options you're considering. Create a field for: tour company, website address, destination, dates, number of days, cost, number of people on the trip, age of typical traveler, and any other information you care to gather that will affect your decision.
As the trip develops, put all travel, hotel, and other booking confirmation emails in that folder as well.

Identify the type of travel you want to do. Bus tour, resort, cruise? Whatever it is, this is the starting point.
Know what you want from a trip. Perhaps you want to travel with people of your own age or you want a trip that is physically demanding. Maybe you want a lot of free time on the itinerary or you want to cover many cities in a short period of time.
Name your preferred destinations. Having more than one destination in mind will be helpful if money is an issue. If money is not a serious issue, start with just one destination. Your research will be more efficient this way.
Begin your research. Enter your preferred destination and the type of trip you want to take into Google. Many companies and tours will come up in the search results.
How to Choose a Tour that's Right for You
Create Your Short List of Tours
Here are important questions to ask and answers to gather when you first get to a tour company's website. Add any tours that meet your criteria to your spreadsheet.
Are they the right age group for you? Are the photos of people your age (if that's important to you) doing things you'd like to do?
Is the size of group to your liking? Are the groups large or small? Which would you prefer?
Read the itinerary carefully. Is it a pace you'd like? Is the transportation to your satisfaction? Does it cover the things you want to do? If you'll go stir-crazy on a bus day after day, then you'll want to eliminate intense bus tours. If you will be bored visiting churches rather than museums, eliminate those.
Does the activity level suit your abilities? If you have no physical limitations this will not likely be important to you. But if you do, look for descriptions provided by the tour company. They will sometimes rate their tours according to how active they are, including information such as the number of miles walked per day, whether it is on level or uneven ground, the amount of hill walking or stair climbing involved, etc.
What's included in the cost? All meals? Admission tickets to attractions? Tips for drivers and tour guides? All this will add to the cost of your trip so make sure you know what you're paying for and make this clear on your spreadsheet.
Does the tour company align with your values? Sisters Traveling Solo comes to mind on this point. They choose women-owned tour businesses for their cultural trips in Africa and ask them to find ways to support small women-owned businesses and organizations locally. Look into the contribution the tour company makes at their destination.
How to Make Your Final Choice
Now it's time to look at all the options you've added to your spreadsheet and narrow your choices down to a couple or perhaps find the one that works for you.
Do a price comparison. If you've found a few trips that meet your criteria, do a price comparison that includes the trade-offs from one to another. More people on the trip usually means a lower price. With fewer people, the price will likely be higher but the experiences could be richer. Only you can decide what's most important to you.
Look for rich experiences. Some companies will take you to attractions, but others go the extra mile. This might mean meeting people who lived the history of the region, learning to cook a local dish, or visiting a gallery with a local art historian.
Choose a responsible tour company. Does the trip include local guides and support the local economy? What is the company's commitment to environmental issues? There are a number of value-based concerns you'll want to inquire about.
If you can't find the information you want online, call. Get a customer service person on the line and make sure the tour is the right one for you.
Posts that might be right for you: