The Bottom Line First

I never, ever travel outside my country without travel insurance.
Really!
I strongly believe that it's important to have travel insurance in case something goes wrong. And I've used it many times.
My recommendations:
Check out World Nomads. Both Tracey and I have used them. I have not yet had the need of their support but Tracey did when her luggage was lost on her way to Ravenna, Italy. She found them to be efficient and very helpful.
If you're American, also check out RoamRight travel insurance, especially if you travel often but for periods of less than 30 days. The savings can be huge.
If you're Canadian, I recommend American Express Travel Insurance and Manulife Coverme Insurance.
For a comparison of World Nomads and and Roamright, see my chart below. There are times when one is far better than the other, which is why I recommend both. For a comparison of American Express and Manulife, see this post.
To be clear, some of the links to recommended travel insurance companies below are affiliate links. This means that we'll receive a small commission if you buy through them. You'll pay no more but you will support Solo Traveler.
If you are over the age of 69 (65 in Canada), please read Travel Insurance for Senior Solo Travelers. World Nomads maxes out at those ages while Roamright does not.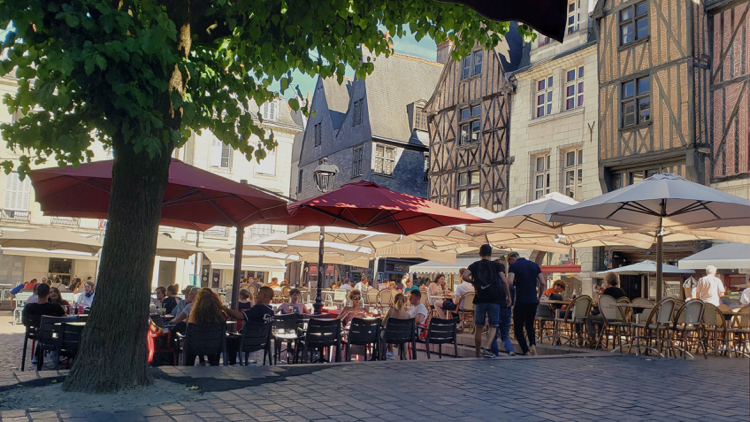 Do Solo Travelers Need Travel Insurance?
Whether it's getting sick from food in Paris or tripping on a root while hiking in Patagonia, things can go wrong. You could lose gear while traveling or have to cancel before even leaving. Read The Trip that Was Just Not Meant to Be.
If you don't buy travel insurance, you're responsible for anything that goes wrong. If you do buy, you can claim many expenses back as I have for a variety of things.
I had a pair of glasses replaced that were lost in the UK: $300.
I had a crown fixed that had come off a tooth in Sydney: $272.
I was refunded for a flight to Peru that I couldn't take due to my mother's health: $1,100.
I believe that travel insurance can be worth every penny.
Are Your Travels Already Covered by Insurance?
Before buying insurance it's best to determine whether you're already covered by your company health plan or your credit card while you're traveling. To do the analysis, look for the gaps between what you consider to be adequate coverage and what you actually have. This means reading the small print.
Look at the financial limits of the coverage and whether you're covered in the countries you're visiting for the length of time you'll be traveling. All these factors can affect whether you have adequate insurance. Check for:
emergency medical coverage.
upfront payment for claims. Many hospitals require payment on the spot which could be a problem for you.
trip cancellation. This is especially important for higher cost trips.
trip delay coverage.
trip length limits.
age restrictions. This doesn't apply to me yet but if you are over 65 it could. If you are over the age of 69 (65 in Canada), please read Travel Insurance for Senior Solo Travelers.
baggage loss coverage.
companion coverage so that should you be in hospital, your insurance company will send a friend to be with you, covering their costs and their insurance.
How to Choose the Right Travel Insurance for Solo Travelers
World Nomads is a company that has been providing travel inspiration and insurance for a long time. I have insured with them. However, since I travel frequently in the year, I find that an annual plan such as the one offered by RoamRight, is better for me. We'll get to the comparison in a bit.
When buying travel insurance you first need to consider your travel plans for the year. You need to determine whether your plans include:
short single trips – you will only take only one or two trips per year,
long single trips – you're planning a trip longer than 30 days, or
multiple trips – you intend to take many trips of two to four weeks in length in one year.
Next, consider what kind of coverage you want. The main categories are:
medical and dental coverage for illness or accident. This is a priority for me. Read below for more details.
trip cancellation, interruption or delay. This is particularly important if you have purchased a tour or cruise. When you travel independently, you don't usually put as much money up front, making this coverage somewhat less critical.
baggage and personal effects loss, theft or damage. You don't want to be left high and dry regardless of whether you're traveling independently or with a group. This is important and not usually too expensive. However, go with carry-on luggage only and you will reduce the potential of loss considerably. If you have checked baggage, reduce this possibility of loss with the tips in this post: Checked Baggage: Top Planning and Packing Tips.
I suggest that you compare the price and benefits of at least two insurance providers, including World Nomads and RoamRight travel insurance. And, always
read the policy details to ensure that it's right for you.
buy before you leave on your trip. However, if you forget, contact World Nomads. They are the only company I know that will let you buy travel insurance after you have already left home.
Travel Medical Insurance: Get the Right Coverage
My primary goal with a travel insurance policy is to be protected from medical emergencies. To lose $1,000 on a flight is one thing. To lose tens of thousands on medical costs is quite another.
Note: As a Canadian living in Ontario, my provincial health coverage did offer some benefits when traveling outside Canada, but no longer. As of January 1, 2020, the Ontario Health Insurance Plan (OHIP) will no longer cover any portion of out-of-country medical expenses. Wherever you live, it is critical to determine what kind of care is covered if you are traveling out of state, out of province, or out of country.
Coverage Limits
Most travel insurance policies should cover expenses for medical attention, paramedical services, ambulance, emergency dental, and expenses to return home or bring family to your bedside. When shopping for coverage, compare the dollar limits available for similar benefits. For example, two policies may both offer emergency dental coverage but one may offer $500 in coverage while another provides $5,000.
Pre-existing Medical Conditions
Before purchasing travel insurance, travelers should consider their pre-existing medical conditions and the risks associated with treatment for those conditions while away. Some insurance policies may offer full coverage for existing conditions while other policies may require that your health has been stable for a period of time. This is called a stability clause and it's used to limit what the insurance covers. Still others are more concerned about pre-existing conditions as it relates to trip cancellation insurance rather than medical insurance. If you have pre-existing conditions, it is important to:
read the fine print concerning pre-existing conditions carefully before you buy. Pay special attention to the policy's definition of "Stable" and "Treatment." These definitions can vary and directly impact your available medical coverage.
be completely honest about any pre-existing conditions when signing up for insurance so that your policy will not be considered void for misrepresentation.
call the insurance company so that you're really clear on what their terms mean. For example, if you have a heart condition you may still be covered for a heart attack as this is an unpredictable event. Seriously, call. Their customer support people can be very helpful.
High-risk Activities
Some companies won't insure for activities like scuba diving or mountain climbing. Some won't even cover snorkeling or zip-lining. If you are an active person, make sure that the things you're inclined to do are covered. Know the exact terms of the insurance you're considering so that you can make a proper comparison between companies. Download the Certificate of Insurance. This is usually available in smaller print on any page promoting a plan or at the bottom of the site under the heading "forms."
Emergency Medical Reunion Important for Solo Travelers
Emergency medical reunion is offered by many policies, however, the terms can vary greatly. Again, know the exact terms of the insurance you're considering so that you can make a proper comparison between companies.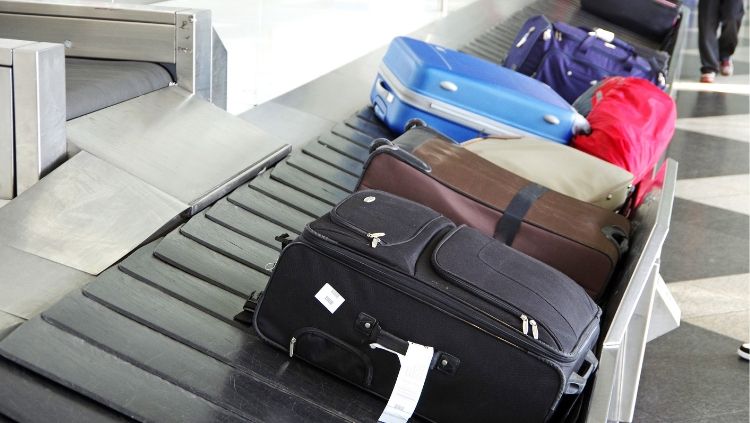 Trip Cancellation and Lost Luggage Insurance
Beyond medical insurance I also want to be covered for unexpected trip cancellation, trip interruption, and baggage or gear loss.
Travel insurance is unregulated in most countries, so insurers are free to design their own policy wordings. As a result, travelers will find minor differences in benefits offered, limitations in one policy and not another, and exclusions in some places but not in others. It is important to review your policy wording to understand the coverage being offered.
Know what trip cancellation situations you are covered for. Would you be covered if severe weather affected your trip, if you lost your job and determined that you couldn't afford to go, or if a serious business meeting came up? Look into the details.
Understand their policy regarding gear. If you have a lot of expensive gear it may be worth taking photos of all your gear before leaving so that you have proof of ownership.
Travel Insurance Comparison: World Nomads vs Roamright
My analysis below is for a 40-year-old woman from New York, traveling in the spring and fall to Europe. She is not getting involved in any high-risk activities such as skiing. Here are the results for three different travel plans, all amounts in US Dollars.
2 2-week trips: one in spring, one in autumn. Save a bit with Roamright.

World Nomads: $79.78 + $80.80 = $160.58
Roamright: $77.00 x 2 = $154.00

1 trip, 60 days in one year. Save a lot with World Nomads.

World Nomads: $204.35
Roamright: $317.00

2 1-week trips + 1 10-day trip + 1 3-week trip. Save a lot with Roamright.

World Nomads: $72.62 x 2 + $95.51 = $238.75
Roamright annual plan: $192.00 Note: this is not only cheaper but you could also take additional trips under 30 days for the same price.

Traveling long term? Save a lot with World Nomads.

180 days of travel in Europe – World Nomads: $498.80
180 days of travel in Europe – Roamright: $1261.00
As you can see, there is no straight answer when it comes to travel insurance. But it is very important. Compare prices, coverage, and terms to find the best deal and coverage for your needs.