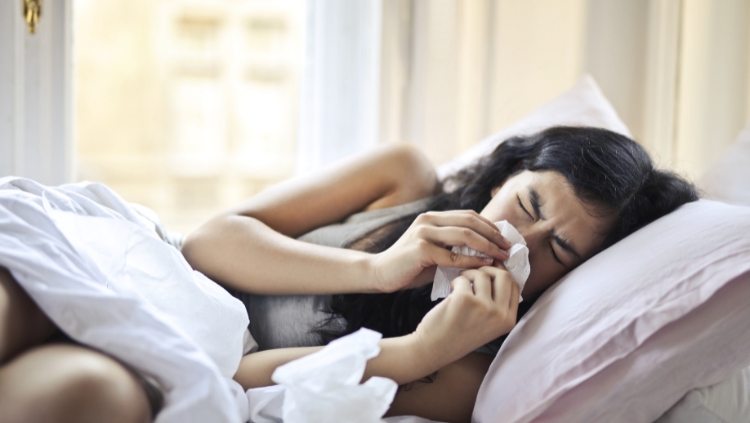 Is there anything worse than getting sick while traveling solo?
Well, sure, of course there are worse things. But this is definitely something to be avoided at all costs.
It's one thing to fall ill at home where you know how to get help, you likely have people you can call upon, and you can recover in the comfort of familiar surroundings. It's quite another to become sick in another part of the world, alone, where you don't know the health care system, you may not speak the language, and your usual strength and abilities may be compromised by illness.
Until a couple of years ago, I had been extremely fortunate health-wise. Not only had I never had more than a cold or jet lag while traveling, I'd never even been seriously ill at home.
Then, the night before I was to return home from Galway after spending a wonderful week in Ireland, my lucky streak ended.
Around midnight, I suddenly bolted out of bed and ran to the bathroom. After violently throwing up, I went back to bed, thinking, "okay, problem solved".
Oh, how wrong I was.
I will spare you the gory details, but I will tell you that not only have I never been so sick while traveling, I have never been so sick in my entire life. I also discovered that there is something about the combination of sick + solo + far from home that can make you feel exponentially sorrier for yourself.
Somehow, I eventually made it home, though not without incident, then spent several days in bed. It was two weeks before I was able to eat solid food again.
The upside of this experience? It taught me that I need to do more than just enter my credit card details into an online form to purchase travel insurance, if I want to be prepared to handle getting sick while traveling solo. In the throes of illness, reading and understanding the fine print on your insurance policy can be impossible. A little preparation is essential.
To that end, I have compiled some first-hand tips from the Solo Travel Society, our community that I moderate on Facebook, as well as some great advice from Jesse of World Nomads.
Please note that nothing in this post replaces the professional advice of a medical professional. You are responsible for all decisions you take regarding your health.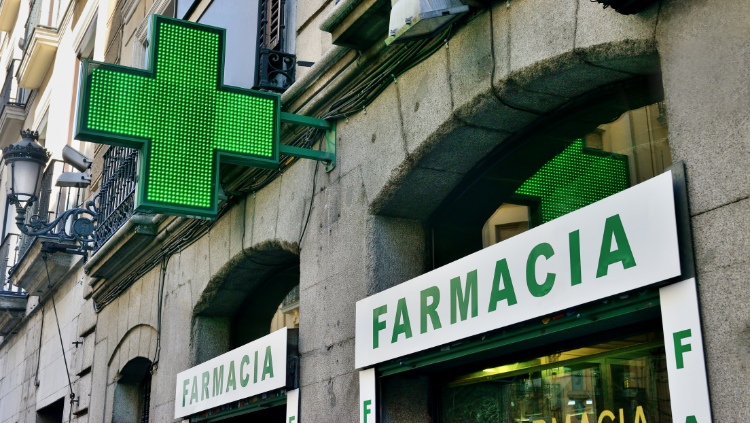 Prevention: Plan to Avoid Being Sick while Traveling Solo
When it comes to getting sick on the road, the old adage "An ounce of prevention is better than a pound of cure" is the best principle to live by. There are many, many ways to prevent sickness in the countries you travel to. Here are Jesse's recommendations.
Consider a trip to your doctor. Inform yourself about any bugs, viruses, diseases and other nasties you may encounter. Four to six weeks before your trip, make sure you talk to your doctor about what kind of vaccinations you will need – and get them. It's amazing how many people still don't bother with vaccinations despite the very obvious risks.
Research issues around food and water. Should you drink bottled water or is tap water okay? What concerns might there be around food? Should you opt for cooked food only or are fresh fruits and vegetables okay? Perhaps only fruits that you can wash and peel are okay. Look at all of these things and make informed decisions about what to eat or drink because much travel sickness is simply a matter of what you put in your body.
Prepare for specific health problems. If you are traveling to high mountain ranges, prepare for altitude sickness. If you are traveling to areas with a high incidence of Dengue fever, pack lots of mosquito repellent. If you're going to desert areas, know how you'll stay hydrated. Do your research and know the risks.
Consider a vitamin regime. It's easy to get carried away with the excitement of travel and forget about your daily nutrition. Keep a bottle of multivitamins in your travel pack and make sure you have at least one a day. This will boost your immune system.
Hard-earned Advice from Solo Travelers
I asked members of the Solo Travel Society for advice learned from getting sick while traveling solo. Here are their tips for prevention.
Dede shared the contents of her personal preventative packing list. "I have learned to include in my own health care package in my luggage: anti-nausea medication, diarrhea meds, constipation meds, antibiotics, Tylenol (acetaminophen), insect bite ointment, alcohol swabs and band aids, plus extra personal medications." Katrina adds, "Charcoal tablets have helped with stomach issues and are truly a must have in my carry-on. I also take some powder electrolyte and water pureness tablets if I question the water quality at all."
"Some places may not have English translations available or anybody able to understand or translate, so trying to find the correct medicine and determine the ingredients can be difficult," says Amanda. "Bring some basics with you for medicines, while making sure that the country allows it, simple things like a low dose aspirin, allergy pills, and a stomach aid to hold you until you can see a pharmacist or find the right medicine. You can find small individually wrapped pills or travel packs so that you're not carrying a full medicine pack."
Nancy advises, "Make sure you always have lots of bottled water in your room. If you do get sick, you don't want to be needing to go out and search for it then." I learned this lesson as well, when I had a terrible cold in Amsterdam. It was cold and dark and the rain was coming down hard. The prospect of heading out to the store was more than I could bear. Luckily, a hotel clerk took pity on me and sent me a couple of bottles of water on the house. Now I stock my room with water on the day I arrive.
What to Do If You Get Sick While Traveling Solo
Is it a cold or something worse? If you do fall ill while traveling alone, the first thing to do is take note of how you feel. You need to be really self-aware so that you know if you're getting worse or getting better.
Is it something minor? If it's a cold or a headache or a minor upset stomach, slow down for a bit. Take the day off and rest. Be especially mindful of your nutrition and fluid intake. Avoid alcohol and caffeinated beverages and drink lots of water.
Are you hurt, feeling really sick, or getting progressively worse?

If it's an emergency:

contact the local emergency service first. Here's a chart for emergency numbers around the world.
use the public healthcare system where possible as that may be a requirement of your insurance.
contact the emergency number of your travel insurance company. The number should be on your travel insurance card. I keep this card and information with my passport so that I always know where it is.

If it's not an emergency: Call the emergency number of your travel insurance provider first. When you call them they'll want to know:

your policy number.
a contact number for where you are now.
the nature of your problem.
if you are ill or injured and any details of medical consultations you have already had.

Get the medical documentation. To make your medical claim to your insurance company you'll need proof of the services and expenses you experienced. You'll need the following:

doctor or other medical practitioner's report confirming your illness.
hospital admission report, if you're admitted to hospital.
ambulance and medical evacuation reports if relevant.

Keep receipts of additional expenses. If you've had to change plans because of illness, rebook flights, pay cancellation fees, and more, keep the paperwork showing these expenses. Depending on your insurance coverage, they may be reimbursed.
Try to cross the language barrier. If you're in a country where you don't know the language, take what time you can to figure out how you will communicate your issues.

Google Translate is quite good for this. It's a free app for your phone. Open the phone. Choose the language you want to translate to. Click on the microphone. Speak into your phone and the app will repeat that same sentence in the language you chose.
Don't have the app? If you think it through you can be quite effective with your own sign language and sound effects.
If you are sick while traveling solo in countries where the healthcare system is marginal at best, you are in for a bumpy ride. Some countries can barely sustain a health program for their own people let alone serve the needs of visitors. For dangerous, poor, and unstable areas, the more preventative measures you can take the better – because once you are in the thick of it, it can be very hard to negotiate a good doctor. This is where your travel insurance company can be of great assistance.
Finally, it's better to be safe than sorry. Many travelers may get a bout of illness and simply brush it off as lethargy, booking into a luxury suite to sleep it off. But are you a doctor? The symptoms of Dengue Fever are like a mild flu – if any appear at all – and the effects of that illness can be devastating. So, if you get sick, do your best to get it checked out right away.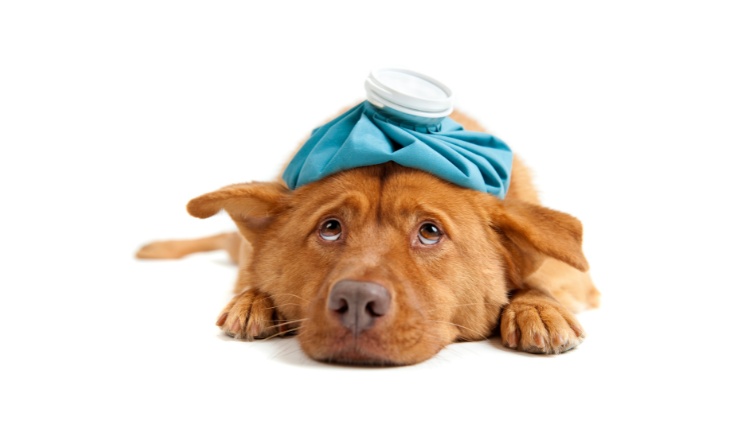 Solo Travel Society Members Share Stories and Tips
"I got terribly sick in Germany with bronchitis," says Micheline. "I went to a pharmacy for help. The pharmacist gave me lozenges and a bottle of mineral water and told me to stay hydrated. It turned out I had gone to a holistic pharmacy that wouldn't have prescribed drugs. So, check to see which type of pharmacy you are using. When I went home, I went to Urgent Care and got Zithromax."
Trish came down with a terrible ear infection two days before a solo trip that would include six flights in two weeks. "I was put on a very heavy antibiotic. I felt okay heading to my first flight, but when we landed early in Iceland I headed straight for the Blue Lagoon as I had to wait for check-in time at my hostel. That was the absolute worst mistake I made traveling. The combination of the heat and flight and very heavy antibiotics on an empty stomach was miserable. I got incredibly sick. So sick that the hostel staff let me in early and another guest offered to go out to find me food. In retrospect, I wish I had booked the room for the night before. It would have saved me from being insanely ill. Slow down if you feel sick. Take that extra time or pay that extra amount for a bit of comfort to ensure that you are able to do as much as you like throughout the rest of your trip."
Alet shared this story. "After a week at Lake Baikal I went back to Moscow with bronchitis. Nobody in the chemist could speak English, so they gave me a piece of paper to write down my symptoms, then googled the words. They were so amazing. The shop assistant even offered to walk me back to the accommodation. I declined, but I will never forget their kindness."
"I got severe food poisoning in Thailand the afternoon I was supposed to fly home," said Pat. "With about 24 hours of travel ahead of me, I couldn't make the flight. I stayed in my hotel room another three days before I could leave. The hotel sent up Gatorade and white rice. I agreed to see a doctor on the third day. I think hotel staff were afraid I was dying. The doctor brought all kinds of medication that made me feel so much better. I think the visit, including medication, cost $90. The travel insurance through my credit card paid all the extra expenses and I received an "extraordinary circumstance" refund from American Airlines for the difference in flight cost when I wrote a letter and submitted my doctor's note. Now I know exactly what emergency coverage I have and how to access it. In future, I would seek medical attention sooner than I did this time."
Anne takes a positive view about getting sick while traveling solo. "Apart from the obvious – make sure you have good travel insurance and carry basic medications – try to stay calm. Remember that most times when you are sick at home, it's not serious and can be managed with over-the-counter meds, fluids, and rest. It's so easy to panic when you are alone in another country and don't feel well. The chances that you are seriously ill and need a doctor are small, and in that event, somebody will always help you. Unless you are crossing the Arctic solo, I am sure a fellow traveler or local will step in and give you a hand if you ask. Relax, ask for help if you need it, and remember you will be fine very soon!"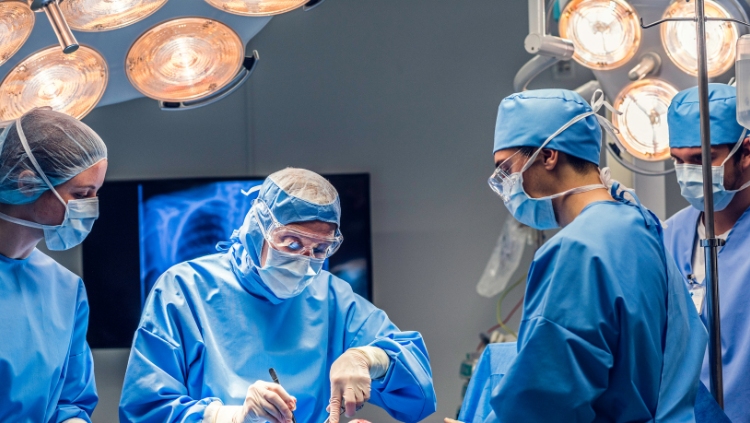 Get Travel Insurance
When you are healthy and well in your home country and preparing for your trip it's very easy to think, "I don't need travel insurance." Traveling is relatively expensive to start with but it becomes even worse if you get sick and are hit with a whopping bill for medical costs. Travel insurance not only protects you from these costs but can help you get the care you need by recommending a clinic or having a doctor sent to you. And, especially important to the solo traveler, most insurance plans will send someone to your side if you are hospitalized.
As Carina says, "Good travel insurance is a must. If something happens to you you want to have access to the best medical attention in the country you are in, so never try to save on that."
You'll definitely want to read this detailed analysis of why travel insurance is essential and how to buy it: A Complete Guide to Travel Insurance for Solo Travelers.
Also, see this comprehensive tips post: The Ultimate Solo Travel Guide: Travel Alone & Love It.