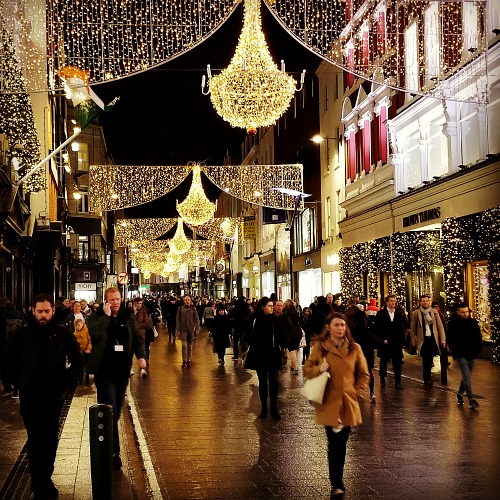 Have you ever traveled to a new destination and found yourself feeling completely at home there, even though you had never before set foot in the country?
I have now.
And that country was Ireland.
I have wanted to make this trip for as long as I can remember. Somehow, it took me five decades to get around to exploring Ireland. But now, with a considerable amount of solo travel experience under my belt, I can definitively say that I have never felt so welcome in any destination I have visited.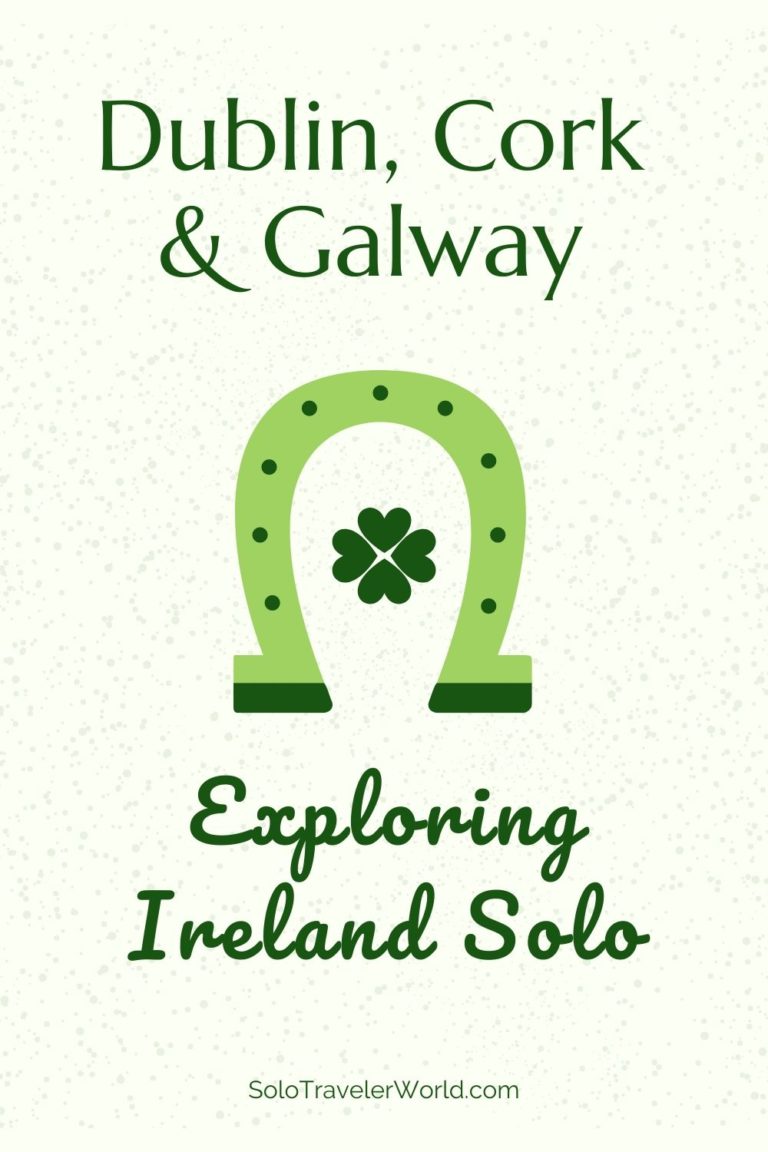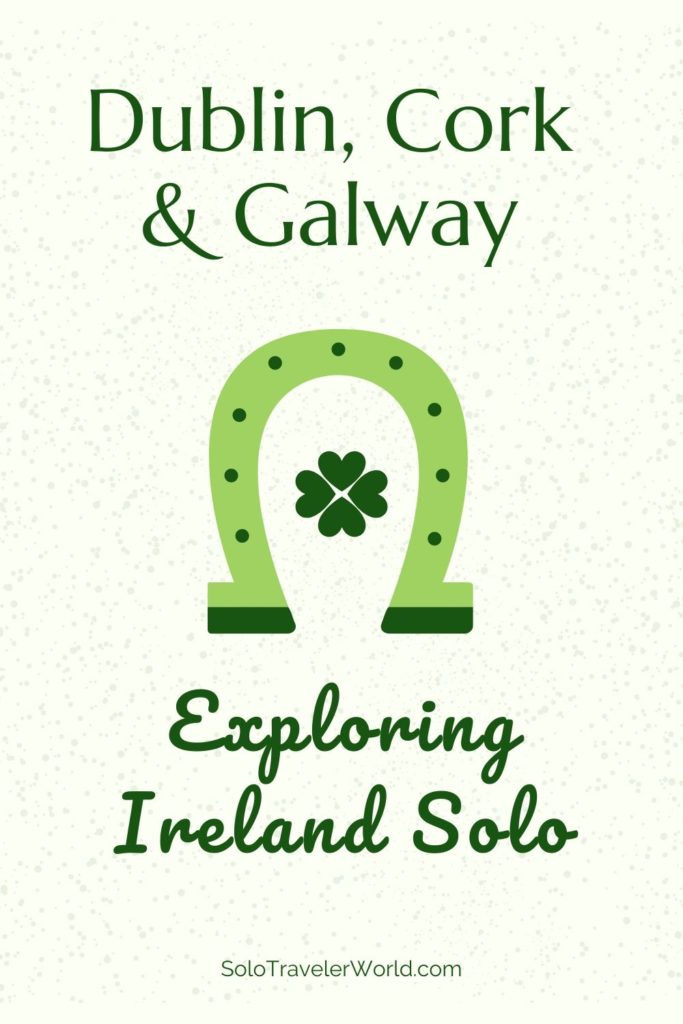 It was a bit of a whirlwind trip–two nights in each of Dublin, Cork, and Galway–but it was enough to give me a bit of a taste of the country, and a great desire to return for more.
Here, in photos, is an overview of my solo trip to Ireland.
Starting in Dublin
Dublin was my first stop on this trip. When I arrived at Buswells Hotel, I felt like I had stepped onto the set of a Christmas movie. The lobby was so serene and festive, it seemed a shame to just keep passing through. So one night, in lieu of dinner out, I ordered a pot of tea and sat by the fire in the glow of the Christmas tree lights.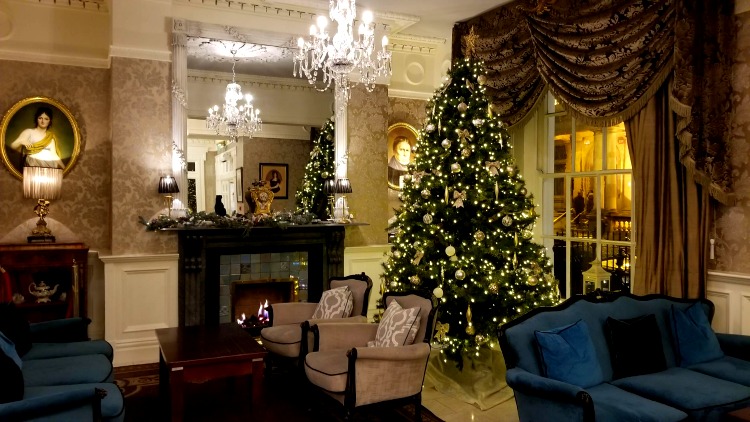 Just a couple of blocks from my hotel, I discovered St. Stephen's Green. What a pleasant surprise! You would hardly know that just outside the iron gates is a busy road with lots of traffic and pedestrians. And inside them lies 22 acres of serene parkland with walkways, benches to sit and relax, a lake with ducks and swans, and a waterfall.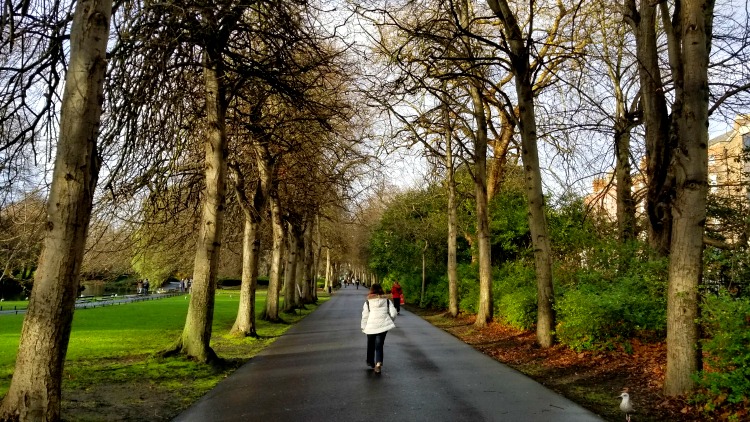 It's important to take a break when you're exploring Ireland. Where better than at an historic pub? The Swan is a great place to refuel–people have been doing so for over 120 years.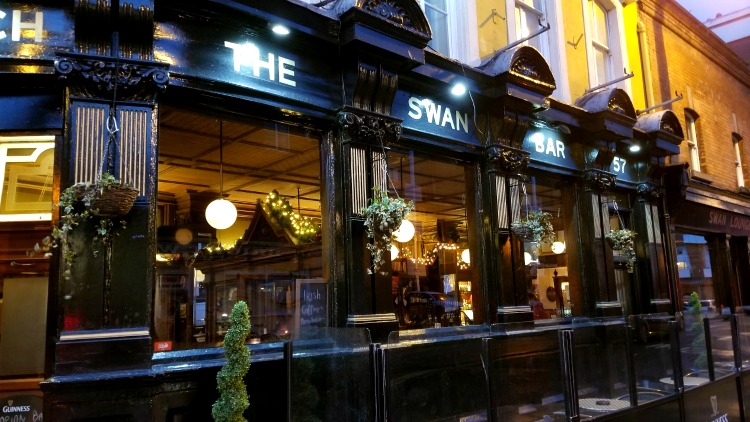 It's kind of pointless to buy flowers when you're traveling, if you're not staying in one place for long. But I guarantee you that if I was sticking around, a bouquet from the garden would have left this shop with me.
Exploring Cork
My next stop was Cork, less than three hours by train from Dublin. I arrived too early to check into my room at the Metropole Hotel, so the concierge ordered me a pot of tea while I sat and planned my day, then offered suggestions for the best route and timing for the places I wanted to visit. Such a nice touch!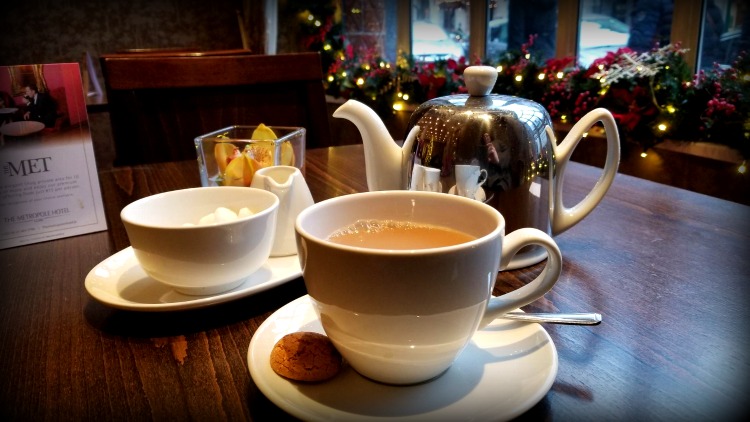 The Crawford Art Gallery is a must-see if you visit Cork. I spent a long time admiring the pieces in the Earth, Wind & Fire: Made in Cork Contemporary exhibit.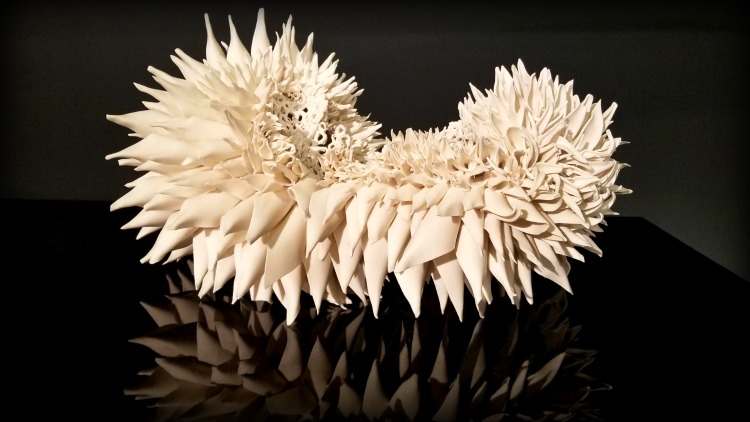 Everyone has heard of Blarney Castle, or at least the Blarney Stone, but what you may not know is that it is set amongst 60 acres of parkland. It is so green! There are numerous gardens, paths, wildlife, a cafe–you could easily spend a long afternoon here just enjoying the grounds.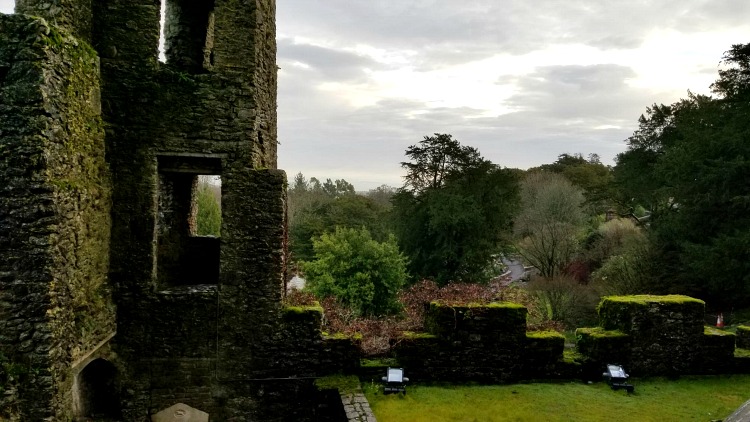 I did a tour of the Franciscan Well Brewery and tasted some of their products in the brewpub afterwards. I'm not a big beer drinker, but I really liked the ones that I tasted. I stumbled upon a whiskey tasting later in the evening, which was held upstairs from the pub in a candlelit cocktail bar.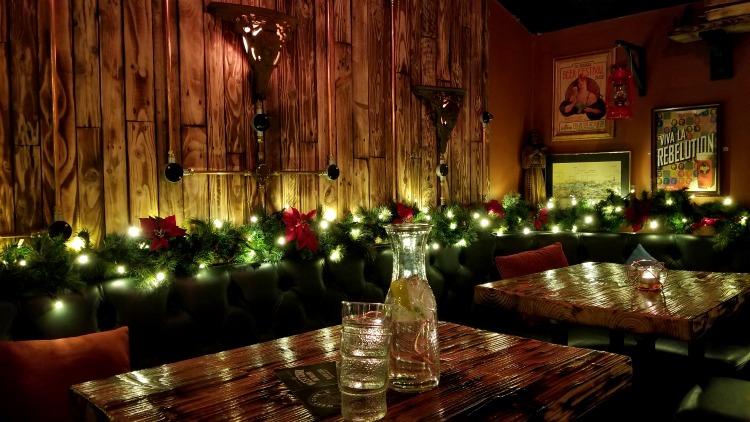 Not being a history buff, I was not expecting to enjoy the Titanic Experience in Cobh as much as I did. They walk you through the story of the 123 passengers who boarded the Titanic at its last stop before heading out to cross the Atlantic. It was very moving.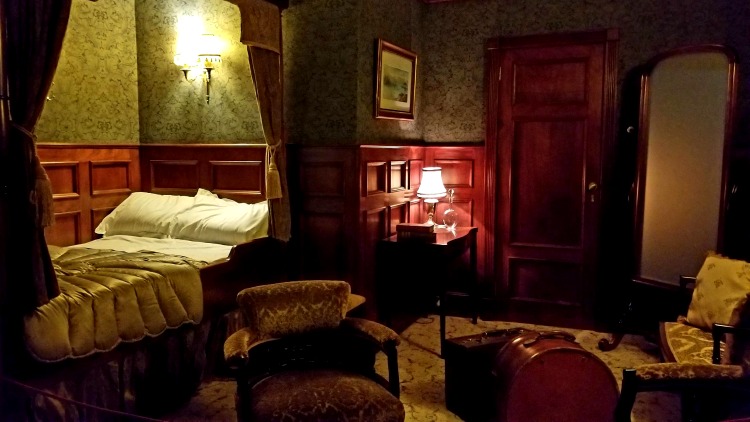 Exploring Galway
My final destination while exploring Ireland was Galway. I really enjoyed this city as well as the day trip that I took out through the countryside to Kylemore Abbey.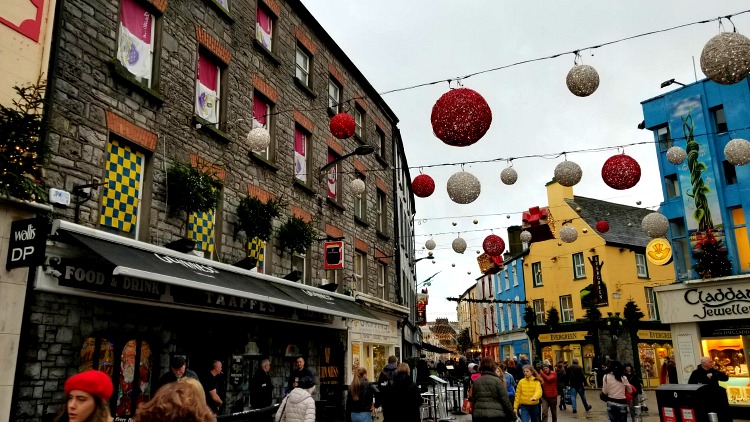 In Galway, I stayed at the Forster Court Hotel. It could not be better situated for exploring the city, or getting in and out of it, as it is a stone's throw from the bus station and a few minutes walk from the Galway Market.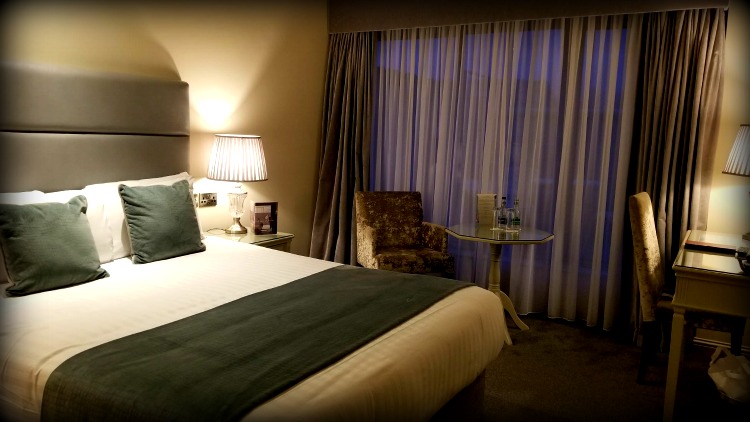 I arrived too late to be able to see inside, but this is a museum that represents a traditional Claddagh cottage, thatched roof and all!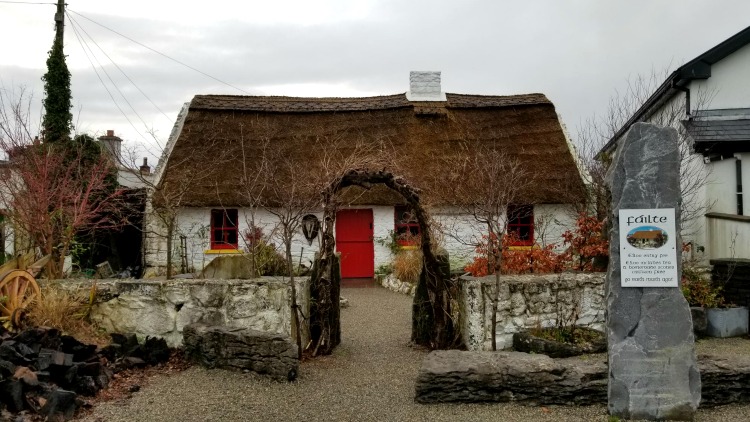 While exploring Galway, I noticed a sign for a Christmas concert at St. Nicholas' Collegiate Church. Later that evening, I took my chances and was lucky enough to get a last-minute ticket to this sold-out event featuring Cois Cladaigh, a choir that focuses on the music of Renaissance and Irish composers.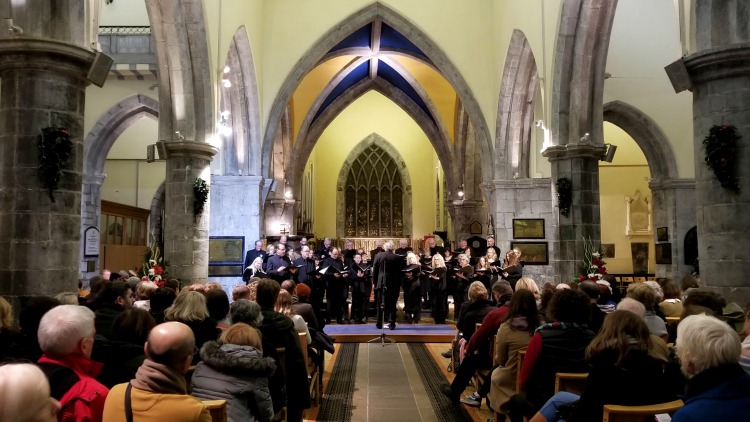 Finally, this is a view of Galway Bay, which, prior to this day, I had only known from the song of the same name.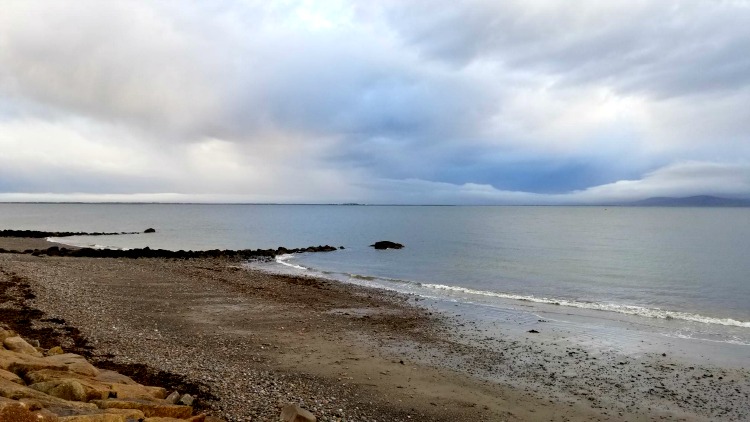 And speaking of Galway Bay, I was lucky enough to be serenaded by Brian Nolan, tour guide extraordinaire of Galway Walking Tours, right on the beach. What a way to end a tour!
Thank you to Tourism Ireland for sponsoring this trip. As always, Solo Traveler maintains full editorial control over all content on this site.
For more on exploring Ireland, see Lush and Magical Ireland Without a Car.