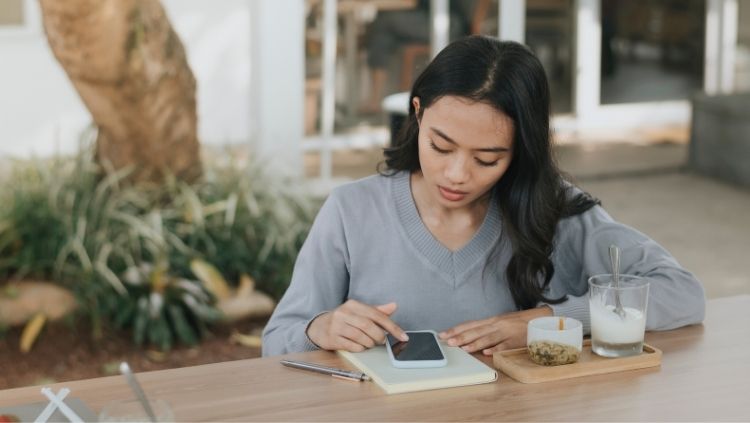 I believe that it's important to have a VPN for travel for five reasons.
It protects me from online identity theft.
It lets me safely use my credit card on public Wi-Fi.
It delivers English sites even when I'm doing a Google search in a country with a language I don't understand.
It gives me access to sites that are blocked in certain countries, such as Netflix.
It protects me from having my online activities, including the data I enter into web pages, sold by my ISP provider.
If you already know that you want a VPN, here's my conclusion from the price and feature comparison below.
NordVPN is more user friendly but also more expensive and comes with a very affordable password manager add-on.
StrongVPN has no password management and is significantly less expensive.
If you're not tech-savvy I'd go with NordVPN. If you're fairly confident with the online world, StrongVPN may be the better deal. See the full analysis below.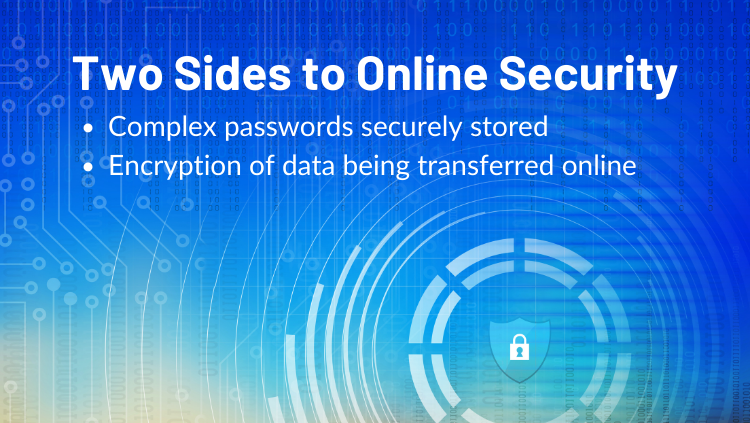 What Is a VPN?
A VPN is a simple app (application) that's added to your computer, phone, or tablet to increase security.
VPN stands for Virtual Private Network. But that doesn't mean anything to most people.
So, let's say that it stands for Very Protected Network – which is the OPPOSITE of Very Public Network which puts your identity at risk and is the status of most public Wi-Fi you'll find in coffee shops, hotels, and restaurants at home and as you travel.
A VPN protects your identity with end-to-end encryption of your personal data – data that could otherwise be grabbed by the wrong people if you're on public Wi-Fi. One of the fastest growing areas of credit card fraud is CNP fraud, or Card-Not-Present fraud. You could be vulnerable to it if your card number, expiration date, and the security code from the back of your card is gathered by fraudsters when you buy or book something using your credit card while on public Wi-Fi without a VPN.
A VPN protects your privacy online.
Why I Use a VPN for Travel
As I travel internationally, I rely a lot on public and semi-public Wi-Fi. Whether it's in a hotel or hostel, at a coffee shop or restaurant, I often go online to book my travel as I go. I use Skype, watch Netflix from my Canadian account, and even bank while traveling – but always with a VPN turned on.
A VPN protects you from cyber crime. Just as pickpockets hang around places like subways where there are easy marks, cyber criminals hang around places such as airports where travelers are using public Wi-Fi. Protecting your identity and data from cyber criminals is the principal reason a VPN is important.
You can get your own personal virtual private network (which big companies use to protect their data) from a service company such as StrongVPN, which is what I have been using for about five years, or from NordVPN which is a bit more user friendly. For a small fee you can get your very own, very protective network that works with your computer, phone, and tablet.
What does it do?
It secures your identity for financial transactions. When I turn the VPN on (this is as simple as throwing a switch) it encrypts all my online data so that it can't be hacked. I can use my credit card to book hotels, move money from my savings account to my travel account with online banking, and go into secure accounts like my email or even my tax account without the concern that someone can see my personal information.
It gives me Google search results in English. Even when I'm in a country such as France or Japan, I can turn on my VPN and get Google search results as if I'm searching at home so that there is no language barrier.
It gives me access to sites that some countries block. When I was traveling in China I needed to turn on my VPN to see Solo Traveler! Yes, even our site was blocked by the Internet wall of China. Travelers often need a VPN to access sites in different countries. What the VPN does is make it look like you are located in a country that does have access to the site. When I was in China it made it look like I was in the US so that Solo Traveler could be seen.
It gets me on sites like Netflix even if I'm out of the country. Not all countries have Netflix and after a long day of travel I sometimes want to just chill out watching a movie. Once I turn on my VPN it looks like I'm at home so I get access to my streaming services.
While I save money by using free public Wi-Fi as I travel, I also protect my money and my identity by using a VPN.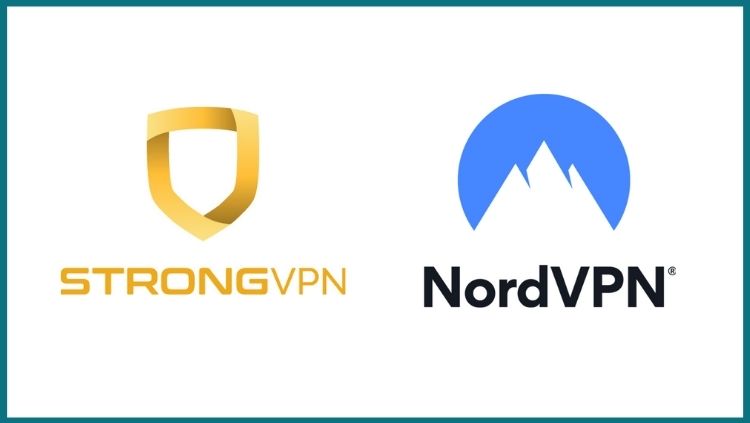 NordVPN vs StrongVPN: Feature and Price Comparison
Here's my bottom line:
NordVPN is more user friendly, comes with a very affordable password manager add-on but is also more expensive.
StrongVPN has no password management and is significantly less expensive.
Here's a comparison of features and price.
VPN Service
Unblocks Netflix, Amazon Prime Video, Disney+

NordVPN – yes
StrongVPN – yes

Number of devices connected at one time

NordVPN – 6
StrongVPN – 12

Password management

NordVPN – yes Here's a review.
StrongVPN – no
Note: Password management is my favorite app bar none. It saves me hours of time and increases my security online whether I use a VPN or not.

Document storage

NordVPN – yes
StrongVPN – yes

Support

NordVPN – live chat support. I went on with them at 9:15pm. I got support for NordVPN. When I asked a question about Nordpass they seamlessly moved me to another support person. I was impressed.
StrongVPN – I called the StrongVPN support number, +1-800-755-8001, at the same time and was directed to their support page where you can email a question. It does not have live chat. However, I received a call from a real person in the morning which is great. Plus, I learned that they do have live chat, just not on the support page. That's a bit odd but having telephone support is great.

Price: both companies often have promotions. As of the time of writing these were the one-year and one-month options in US dollars:

NordVPN – $59 for the first year, $143.40 for the following years or the monthly option is $11.95. You can add password management for $1.32/month (Lastpass is $3/mo for password management so that's a good deal) and you can add secure document storage for another $1.32/mo.
StrongVPN – $39.99 for the first year, $79.99 for the following years. Document storage is included. No password management is available but, as per above, you can get it from Lastpass for $3/mo.

Discount:

NordVPN – no discount for our readers at this time
StrongVPN – Solo Traveler Readers get a 15% discount. It applies to regular rates, not special deals. As with most subscriptions, the discount does not apply to the annual renewals.
How to Use a VPN
A VPN is really simple to use. Once you have it installed, all you have to do is flick a switch when you want it on. The process is similar for your phone or tablet.
Both NordVPN and StrongVPN have excellent documentation to help you set up your VPN in the first place. You can also find videos on Youtube for both VPNs and the device or operating system you might use. Simply go to Youtube and in the search add your VPN service name and your operating system or device. You'll have lots of options.
What to Look for in a VPN for Travel
Here are a few things you want in a VPN.
Compatibility with your devices. You want a service that is not only compatible with your current devices, but with many devices. If you change, say, from iPhone to Android down the road, your VPN service should easily make the change as well.
Ability to use it on multiple devices at one time. Sometimes life's like that. You may be searching on your phone while booking on your computer. Being able to connect your VPN on more than one device at a time is helpful.
Sufficient speed. Some services can slow down the speed of the Internet. This would certainly apply to a free service. Neither NordVPN nor StrongVPN slow down the Internet.
Ease of installation. As above, they have excellent documentation and there are many tutorials on Youtube for installation. NordVPN wins out here if you want tech support as they are more accessible.
What Readers Have Said
Thank you! I purchased a year's subscription to Strong VPN on your recommendation before I left in August, and have loved it, both for the added banking security as well as being able to watch certain YouTube clips not available as I travel. Simpson
Thank you for all this info!! Never even knew something like this existed! So far, so good! Meg
It's Not Sexy Travel Gear But It's Important
There are a lot of ways to spend your travel dollars.
In fact, there are six categories to a travel budget. You need to address them all when planning a trip as described here: How to Plan Your Solo Travel Budget – on Any Budget.
But there are two items that don't fit into the standard categories and they can be overlooked: travel insurance and a VPN. Neither is sexy. You can't travel to them, eat them, drink them, show them off, or tell great stories about them, but they are important.
True, this is not the most popular post on Solo Traveler. But it is, in my opinion, an important one. If you are a regular traveler I recommend an annual plan. If not, a one-month plan is good enough. And if you already have your own VPN, why not buy it for a traveler who refuses to invest their hard-earned travel dollars in such an intangible?
Tips for Using a VPN for Travel
Before You Travel
Use your VPN when booking flights. It can be cheaper to book a flight in one part of the world than another. Airlines and booking sites know where you are located based on your IP address. Your IP address is the address the Internet sees when you're connecting to it. It will be different at home than it will be at a hotel or in another country. With your VPN on, your IP address changes based on the location of the server you're connected to, which can be almost anywhere in the world. Change your VPN server location and you may find some better flight deals. For more on booking flights, read Get the Best Deals on Flights: Here's How.
As You Travel
Here are more tips for using a VPN on the road and at home.
If you're on any Wi-Fi other than your own protected network at home, consider your personal information at risk and use your VPN. If you're about to use your credit card, enter personal information into a form, or do online banking, stop, think about how you're accessing the Internet, and decide whether you should turn on your VPN. If you're using hotel, hostel, airport, or any other public Wi-Fi, even if you had to enter a password, you are not protected, so turn it on.
If the Wi-Fi isn't stable, don't do anything with personal or financial information online. If you're in a location where the Wi-Fi is really slow, your VPN may not connect. After all, you're routing your data around the world and back again, so it is a bit of a big deal.
If the Wi-Fi is unreliable, keep checking your status. Sometimes the Wi-Fi connection is good enough but it tends to drop now and then. If your Wi-Fi drops, your VPN will disconnect and your data will not be secure.
If you use public Wi-Fi as you travel, I really hope that you'll sign up for a VPN service, whether it's StrongVPN, NordVPN or another. I consider it essential as it allows me to securely use public Wi-Fi safely, keep current with my favorite shows while I'm on the road, and save money.
Tip: When you upgrade your computer make sure you set up your VPN service on it as well. I bought a new computer the day before leaving for Germany and while I got everything transferred over I forgot about setting up this service. I was surprised by the number of times I had to stop myself from doing something online because I didn't feel it was safe without an active VPN.
More Ways to Protect Your Identity Online
Use strong passwords. Here's how to do so easily. Passwords are a pain which is why I use LastPass. I have one password to remember and, as long as I'm signed into my LastPass account, it will automatically fill in the password for whatever site I'm entering. Ah, but your computer already does this, you say. Yes, but not securely. Those passwords that autofill from your computer are on your computer and can be grabbed easily by a hacker or someone who has access to your computer. In my case, the passwords are securely held by LastPass. It was another recommendation of our technology consultant and I love it.
Use "https" sites when possible. The "s" on the end of the http is a designation that is acquired and confirms that the site you're visiting meets certain security standards. It doesn't mean that you can't be hacked while transmitting to and from these sites, but the sites themselves tend to be more secure. If you are logging into a site it is especially important that it is an https:// site.
Keep your software up to date. Software updates may be designed to eliminate bugs from systems but they can also be to patch up holes to increase security. When offered a software update, take it.
Beware of "shoulder surfing". All the online security in the world won't protect you from someone looking over your shoulder and gathering information from you. It may seem unlikely but it's wise to be careful.
Use a credit monitoring service. From time to time there are news reports about major companies being hacked for their customers' data. If one of these companies holds your data, get in touch right away and ask if they will supply a credit monitoring service. If not, buy one yourself. The service will run your credit reports, look out for new accounts, and monitor for other flags like a change of address that indicate that someone is using your identity online.
Wait until you're on a secure system. If you can't connect via your VPN or secure your Wi-Fi by another means, wait until you can before accessing sites where you'll use important information. Better safe than sorry.
More Ways to Protect Your Identity as You Travel
Don't take unnecessary documents with you. For travel you likely need your passport, driver's license, visa (if the country you're visiting requires one), as well as your travel insurance. (Read: Do I Need Travel Insurance?) You don't need your social insurance card, checkbook, and the like. Leave the latter documents at home. Likewise, when at home, don't carry your passport and travel insurance with you.
Carry multiple copies of your documents. I carry my original documents with me as I travel. I like the security of knowing where they are at any given moment. I have scanned copies in my Lastpass vault. You can do the same with Nordpass. I also have photocopies of my documents in my suitcase or backpack which is, on a typical travel day, in the hotel or hostel. Finally, I leave copies of these documents with my husband at home.
Guard against pickpockets. Click here for 10 tips on how to protect your money and documents from pickpockets. One tip that surprises people but is so obvious when you think about it: if you see a sign in a public place warning you about pickpockets DO NOT touch your pocket to check on your valuables. Pickpockets hang out in such places waiting for innocent people to point out where their wallets are.
Check your credit card statement on occasion. Check periodically to ensure that there are no unexpected charges to your credit card. You'll want to do this as you travel by phone or online with your VPN on.
There are four key priorities of safety. From most to least important, they are:
Your person
Your documents
Your money
Your stuff
Obviously, taking care of yourself is paramount. However, your documents, including all identity information, come a close second. Money and stuff can be replaced.
Please take good care as you travel.