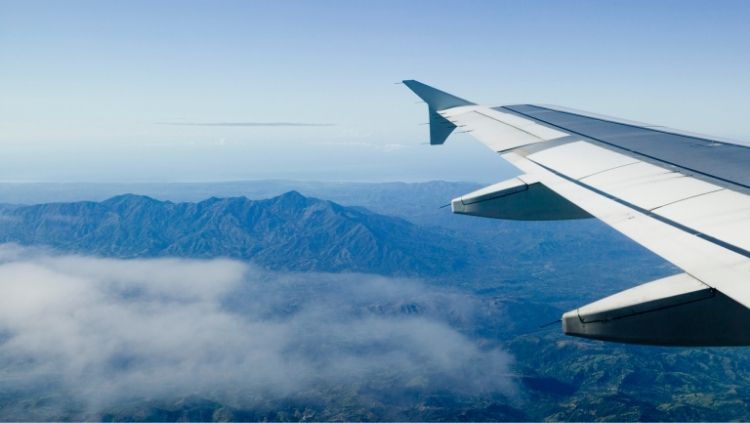 The best deal on a flight involves three things:
A good price
A comfortable travel schedule without multiple or long layovers
Confidence in the purchase.
In a recent search for a flight to France, after not having booked a flight for over a year, I had a lot of trouble getting all three. It was a bit of a shock.
So I dug into just what is going on in the airline industry and how leisure travelers can make the most of an uncertain situation. Here's a snapshot of what has and is happening for airlines.
The airlines and related service companies need to make up for a very bad year.
Airlines reduced capacity and core routes during the pandemic to keep costs down and keep the companies above water.
Airlines require a lot of lead time to increase capacity. This affects supply and demand.
Business travel is not expected to return to pre-pandemic levels any time soon.
Airlines are walking a tricky line, balancing between pricing for recovery and capacity.
With all this and more going on, it's more important than ever for travelers to understand the flight booking landscape, how pricing is managed, terminology, and ways to get the best deal on flights.
Without getting too technical, let's get started.
In researching this post, I spent time with Kerwin McKenzie of Passrider.com. He's one of the nicest people you'll ever meet and a real airline insider/geek. You can follow him on Twitter, Instagram, and YouTube.
Who Can and Can't Book an Airline Ticket
There's a lot that goes on behind the scenes of any airline ticket sale. As the consumer, understanding the players in this complicated industry is important if you want to get the best deal on a flight.
Who Can Book Your Flight

The airline – of course, you can book with them directly either by phone or online.
Travel agents, or travel advisors as they are often called, who are licensed to book flights.
Online Travel Agents or OTA's. They are also licensed but typically operate on a self-serve, online basis.

Who Can't Book Your Flight

Flight aggregators, which are, essentially, technology companies. They specialize in finding flight deals. These include Google Flights, Skyscanner, Kayak, and Momondo. These companies simply track and share good deals on flights when you search for them. The problem is that while these companies track prices, they don't always track the rules of a flight. The rules are particularly important when you cannot fly directly to your destination. There are times when a price found by an aggregator doesn't match what you can actually book.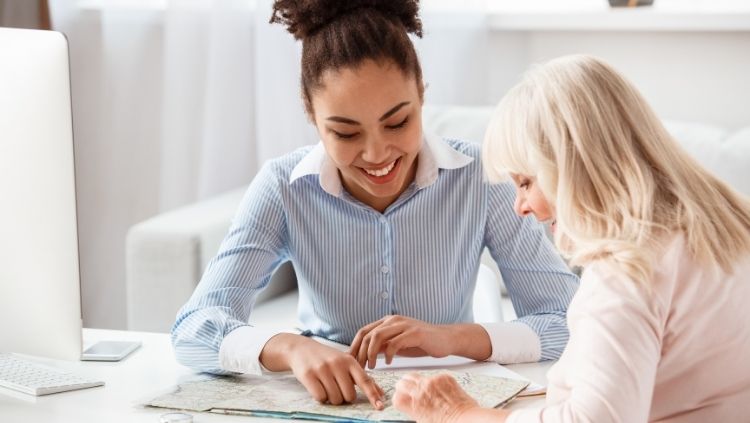 Who Should You Book Your Flight With?
Based on the above, while you can research your flight options with a flight aggregator, you will book your actual flight with either the airline, a traditional travel agent, or an OTA such as FlightNetwork or Expedia. The choice is a personal decision.
Know Who Owns Your Ticket
Thinking through who you should book with involves a number of factors including who owns your ticket.
Essentially, whoever sells you the ticket owns and is responsible for your ticket until you check in at the airport. That means that if you buy from a travel agent or an OTA, they own the ticket and you have to deal with them for any problems up to the point that you check in at the airport. Once you've checked in, any problems are dealt with by the airlines. Sometimes, travelers can be bounced back and forth between the two. However, if you book through the airline, they own your ticket the whole time.
The Pros and Cons of Booking with an Airline, Travel Agent, or OTA
Booking with the airline. If you book with the airline directly it means that you only have their schedule of flights from which to choose, which can be considered a con. It also means they own your ticket from the moment you purchase to the end of your flight. Should you have a problem at any point, it is the airline you should contact. There may be long wait times on hold but at least you know you'll be speaking with the correct party.
Booking with a travel agent. If you book with a travel agent you have the pleasure of sitting back while they do the work for you. You also have a real person to call if something goes wrong. They own your ticket and are responsible for your needs until you check in at the airport. However, a really good travel agent will support you as much as they can at any point during your trip. When the pandemic was declared, I was in Morocco on a tour. In trying to get home, those who booked with a travel agent had less anxiety than those who booked with either the airline or an OTA.
Booking with an Online Travel Agency. When you book with an OTA, you have a world of options open to you. I like this for balancing price with the length of the trip. I've booked with both FlightNetwork and Expedia. Now, admittedly, I am a very small sample, but I would recommend the former over the latter. When I made a mistake on a purchase from FlightNetwork, they solved it for me. It involved having the ticket reissued by the airline. There was no additional charge. By contrast, when the airline made a change to a ticket 24 hours before a flight, moving my mother, who was in a wheelchair, from a business class seat to coach, my Expedia experience was not as good. As you know by now, the ticket was still owned by Expedia. It was just a few hours before our departure that they listened to the audio recording, acknowledged they had responsibility, and set things straight. It was very stressful.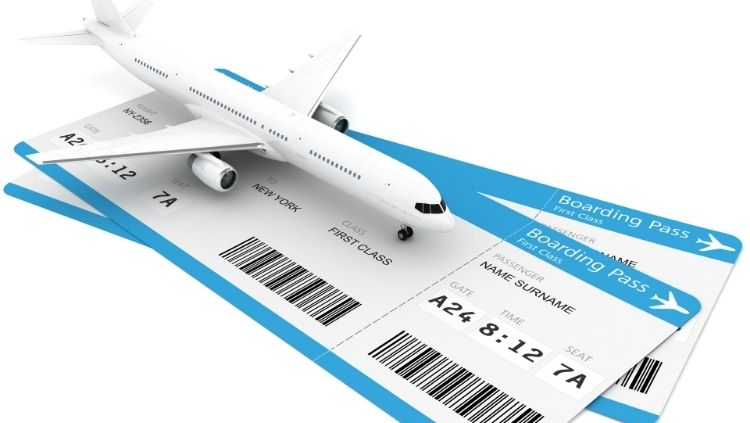 How Do Airlines Price Tickets?
Two people can pay very different prices for a comparable seat going between the same cities. The airlines have a very complex pricing system. Understanding the terminology will help you understand pricing and get the best deal on a flight.
Buckets – Fare buckets are used to price airline tickets according to supply and demand. Typically, as a flight departure date approaches, demand goes up and supply goes down. Hence, the airfare is higher. Airlines establish a number of price buckets and decide when each is activated. NOTE: Solo travelers have a bit of an advantage with this bucket system. If there is only one seat left in a lower-priced bucket and a couple try to book a flight, they will be given two seats in a more expensive bucket. However, the solo traveler will get the one seat left in the lower-priced bucket.
Fare Rules – Generally, the lower the fare, the more restrictions a fare will have. These may include whether the fare is refundable or the flight can be changed.
Open Jaw – An open-jaw flight is a roundtrip itinerary that arrives in one city but departs from another. My booking example below is of an open-jaw flight.
Codeshare – A codeshare is a business arrangement in which two or more airlines publish and market the same flight under their own airline designator and flight number. However, the flight is only operated by one of the airlines.
Operating Carrier – This is the airline that is actually flying the plane. You'll want to take note of which airline is the operating airline as the seat comfort and service varies greatly between airlines.
Marketing Carrier – This is the airline that sells you a ticket for an operating carrier.
What Went Wrong In this Search for a Cheap Flight?
At the beginning of this post I mentioned a search I did for a flight to France. Above is an image that shows the pricing I encountered and the problems I had finding the best deal in terms of price, flight duration, and confidence that I was booking with the right company.
Essentially:
The flight was a little complicated. It was an open-jaw flight. I needed to book Toronto to Lyon and Marseilles to Toronto for a river cruise trip that goes from Lyon to Marseilles.
I used Skyscanner for my research. This showed me all the options. It also showed me that British Airways had the best duration of flight one the way there and Air Canada had the better return option. This made me want to combine the two.
Combining carriers for a round trip. The price of a round-trip flight with BA was $713. The price of a round-trip flight with Air Canada was $945. The price of flying British Airways outbound and Air Canada inbound was $6,138!
Two one-way tickets seemed to be the answer. Booking one-way tickets with both carriers also jacked the price up, but not as far. The two one-way tickets amounted to $1,259. However…
Moving from the aggregator to the booking company caused a problem. I was given a number of OTAs to choose from. Confidence in the OTA options now became a problem. There were a lot of players I hadn't heard of and, given my experience as described above, there was only one that I was comfortable with. However, when I tried to purchase the second leg, the prices didn't jive. Given that I was on a tight deadline, I went on the Air Canada site and booked with them directly. Time constraints and process fatigue did me in.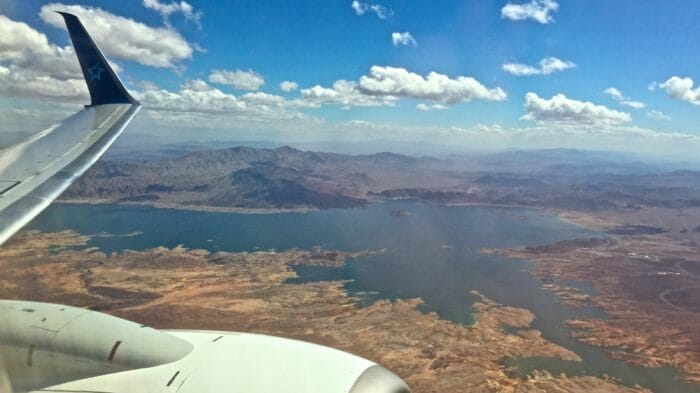 How to Get a Great Deal on a Flight
Here are the steps for finding a great deal on a flight. As always, I recommend that you consider price, convenience in terms of length of flight, and confidence in the booking process.
Start looking about 3 months ahead. If you're a travel planner as opposed to a spontaneous traveler, start your search at least three months out. The sweet spot for getting the best deal on a flight is supposed to be 8 to 12 weeks before flying. However, that doesn't mean you will definitely get the best deal at that point. Start early to get the lay of the land.
Be flexible with your dates. Shift your dates a bit, if possible. Flying on a different day of the week can sometimes save a couple hundred dollars. Flying a different week could save more. So rather than booking specific dates for your vacation, try to pencil in a range of dates and confirm the actual days later. This will give you the option of running your holidays in the typical Monday to Monday pattern or shifting to Tuesday to Tuesday or Wednesday to Wednesday. The data suggests that you might get a better price flying on Tuesdays or Wednesdays.
Be flexible on your destination. Flight search sites like Skyscanner give you the option of entering "everywhere" into the destination search field. They then deliver a list of flights from your departure airport, ranging from the cheapest to the more expensive. Kayak Explore lets you do something similar but offers the search results on a map.
Be creative with your route. One direct flight is always ideal but sometimes you can save a few hundred dollars by flying into another city and taking a commuter train or plane to your final destination. I did this going to Inverness. The city is a bit out of the way. I could have flown to many cities and taken a connecting flight to Inverness. Instead, I flew direct to Glasgow and took a train to Inverness. It was far more relaxing and less expensive.
Search incognito. Cookies are like a trail of breadcrumbs you leave behind you as you search the Internet, but they're not there for you to retrace your steps. They are for the companies to know what you've been doing on their websites, like searching for fares to a specific destination. Once they know what you're looking for and you return to check the fares again, they can manipulate the results. This doesn't mean that they definitely change fares knowing that you have visited before, but they can. Search without cookies so that the fares can't be manipulated. This is how Google tells you to do it. You can use Duck Duck Go as your search engine, as it doesn't allow cookies. Or simply turn on private browsing in your favorite browser.
Use an aggregator to comparison shop. Start with an aggregator search engine such as Skyscanner or Google Flights. (If you are searching European destinations, check out GoEuro which will give you train and bus options as well.) These sites search many airlines and booking engines and give you a list of your options. This is valuable because not every OTA will retrieve results on all the possible flights from one airport to another. Multiple aggregators broaden your search. 
Set up price alerts. With your favorite aggregator, or aggregators, set up a price alert through their app so that you get an immediate alert on your phone when there's a price drop. I set up a price alert for a flight to Miami with the Skyscanner app and the Hopper app. I received daily notices on whether the price was up or down but when there was a flash sale from WestJet, I received a special alert that the price had dropped $246.
Always check the airline's site. I always do this and sometimes I save a bit. But when booking a flight to Sydney, Australia, I saved $256 return by booking with Air Canada directly rather than through an OTA. That's a big saving!
Know the short-term cancellation policy. It's important to know the cancellation policy in your jurisdiction. Many have a 24-hour flight cancellation rule that allows one to cancel with no penalty within that time frame.
Find fare mistakes. This happens more often than you would think. It might be due to human error or a computer glitch, but, regardless, mistakes are made and sometimes incredible deals are on offer. There are specialized services for this like Scott's Flights. You should also get them through the price alert apps.
Use budget airlines. Budget airlines offer great fares but a lower level of service. Be aware of what you're really buying so that your great deal isn't compromised by extra fees. Here's how to get the best from a budget airline.

Don't be hit by surprise baggage fees. Know what your baggage allowance is and pack accordingly. Here's a link to our packing list. And here's How to Get Through an Airport Alone.
Will you need meals on the flight? Many flights don't serve meals. My recent flight from Glasgow to Halifax to Toronto only had juices and soft drinks and small bags of pretzels for free. Otherwise, for this 7-and-a-half-hour flight I had to buy my food. It was a first for me on a transatlantic flight. Know what will be served and pack a meal to save money.
Pack headphones, bring a scarf. Some airlines still charge for headphones to watch the entertainment system. Others will charge you for the use of a blanket. I bring my headphones with me and I always go with a scarf large enough to warm me up if the plane is cool.
Set up your own entertainment system. Whether it's music, an audio book, or a movie, you can download these onto your phone or tablet and save money when flying a budget airline that will charge you for their onboard entertainment.
Save the web pages you want to read before you fly. Wi-Fi in the sky is expensive. You need it if you want to check email but if there's an article you want to read on the flight, you can save it in your browser for reading before you board.
How do you get the best deals on flights? Please add your tips and advice in the comments below.