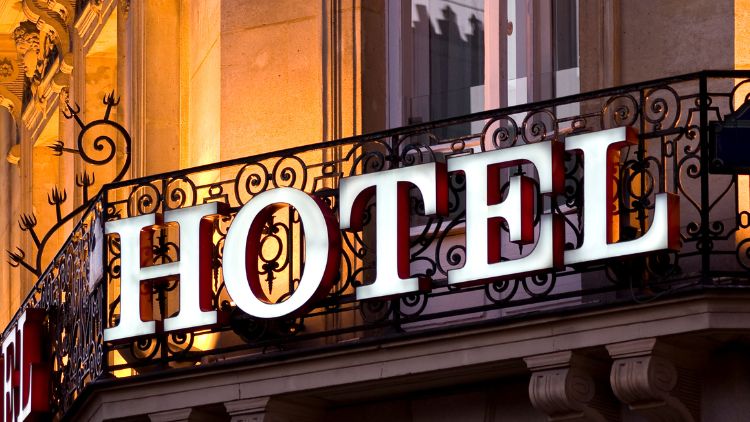 Accommodation–hotels, B&Bs, hostels, apartments–is always the first or second most expensive aspect of most trips. This is why it's so important to save money on hotels, especially when you're traveling solo.
Tracey and I have two very different ways we think about our travel accommodation.
Tracey wants a bit of luxury. She wants her hotel experience to be better than what she has at home.
I want a clean, comfortable, friendly place to stay in a safe neighborhood. Basic is fine by me.
Whatever your preferences, here are our best tips to help you save money on hotels and other types of travel accommodation.
Spend a Little Here, Save a Little There
Mix it up. Save on some nights so that you can splurge on others. For example, on a 14-day trip to Slovenia, Croatia, and Italy, my accommodation budget for the trip was CDN$120 a night. Here's what I spent.
1 night outside Venice: $119.89
3 nights in a very cool Ljubljana hostel: $229.51
3 nights in a very nice and central B&B in Dubrovnik: $196.90
2 nights in an apartment in Split near the old city: $38.00 (I had a credit in my Airbnb account)
3 nights in a beautiful castle in Italy where my brother got married: $456.98
I came in under budget at an average of CDN$86.77 per night. Add the night spent on the ferry between Italy and Split, which cost $331.76 including the car, and the average night comes to $103.62–still under budget. The one place I would not stay again is the B&B near Venice. It was satisfactory but no more. So, this is my #1 tip for saving on accommodation: mix it up!
Do Your Research to Really Save Money on Hotels
Watch for deals and discounts. Now, this can be tricky but also very rewarding. Check out sites like Groupon.com/getaways. Simply google your preferred discount site and your destination and you'll get into their site in the right place. See if there's a hotel you'd like to book and then check the price on Booking.com for comparison. I did this for New York City and found the Park Central Hotel to be $45 less on Groupon. Now for the tricky part. When you buy through Groupon you buy a coupon and until you use that coupon you won't know whether you can book for the nights you want, regardless of whether the nights are open when you buy. Here's how to handle this situation.
Start by reading the fine print.
Call the hotel directly. Ask if they'd like to match the price. When I tested this, they said they would match the price, but it would be a non-refundable booking. A bonus here is that if I were collecting points with the chain, I would receive the points, whereas booking through Groupon I wouldn't.
If they can't honor the price, confirm that you can book the reservation with a Groupon coupon number. Yes? Have the person reserve the dates and keep them on the phone until you hit "book" on the Groupon site and receive your confirmation coupon number. Pay for the reservation with the coupon number. If they won't stay on the phone, confirm their cancellation policy and book your room and call back to cancel and rebook with your coupon code once you get it.
Clearly, I'm being very careful with this and I'm asking you to be as well. The bottom line is that it's definitely worth checking out Groupon or other daily deals sites that offer hotel deals.
Nobody said saving money on hotels would be easy!
Build Relationships
Get a reputation. Whether you're visiting the same hotel on a regular basis or using the same hotel chain internationally, get something for your loyalty. Be friendly with the reservation staff or hotel manager and get a reputation as a guest they want back. Then ask for their best rate when you next book.
Timing Is Everything
Time your trip for a better deal. Travel on the shoulder or off-season. Avoid periods when large festivals or events are taking over a city.
Hotels that tend to be used by business travelers may have better deals on the weekends when those travelers head home. By the same token, B&Bs that cater to those seeking a weekend getaway may have lower prices on weekdays. If you have the flexibility, you can plan around this to save money on hotels and more intimate lodgings.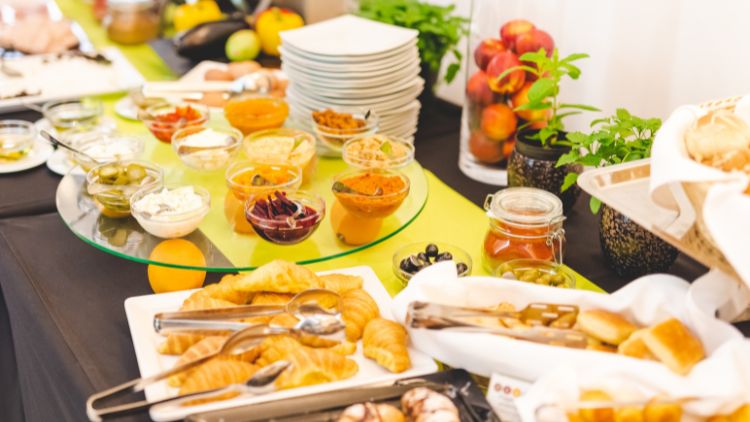 Factor In the Perks
Look at what the price of your accommodation includes–parking, breakfast, fitness club access, happy hour–to see if it will save you money in the long run.
Know what's included and what's not. If breakfast is included, you'll save on your food expense. If a buffet is offered, you may even be able to take some fruit or a muffin for later in the day, not to mention a coffee to go, as you set off for a day of exploring. Some hotels have other food-related perks, like afternoon tea or happy hour snacks and drinks. In a city like London, this can be a considerable savings.
Are you driving? The cost of parking at hotels can be astronomical, as can parking in busy downtown areas. If parking is included with your stay, that can shave a good chunk off your daily travel budget.
When comparing the cost of hotels, consider all of the exclusions and inclusions so you can clearly see which offers the best value for your money.
Also, if you're a points collector with certain hotels, know that you likely won't get your points when booking through a hotel booking site. For that you likely need to book directly with the hotel's reservation system.
Save Money on Hotels with Your Existing Memberships
Use your membership status. Are you a member of AAA or CAA? You'll likely get a discount. What about AARP or CARP? Again, you're probably due for a discount. Your union or association membership can help. Even your gym membership (if it's a national chain) might get you a hotel discount.
Here are 11 Ways to Save by Taking Your Membership Benefits on the Road.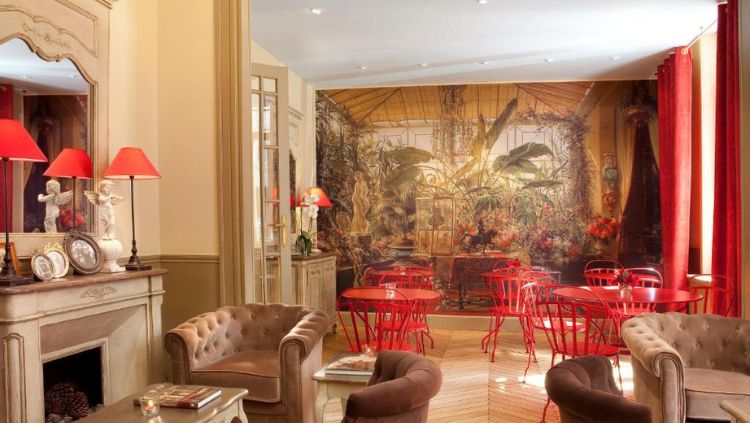 Location, Location, Location
Stay away from the tourist areas. The closer you are to the center of the action the more expensive your hotel will be. It can be as much as twice the cost for a comparable room a little further out. Book outside the center, walk or take local transit to what you want to see, and you'll save.
You may also find more long-stay options a little outside of the action. Designed for business travelers, as mentioned above, you may find lower rates on holidays and weekends. But you'll also find more space, often a kitchenette, strong Wi-Fi, a well-designed workspace, free coffee and snacks, and other perks. It's worth checking out.
Be Loyal to Save Money on Hotels
Leverage points. Whether you are loyal to a hotel brand with its own point system or have a credit card or airline points to spend, using points is a great way to save money on hotel expenses. Hilton and Marriott are two of the leaders in loyalty programs, but there are many others. And it's not just free room nights that you can get with these programs (which can take a long time to achieve). Some offer member discounts on booking, complimentary upgrades, free parking or breakfast, and more.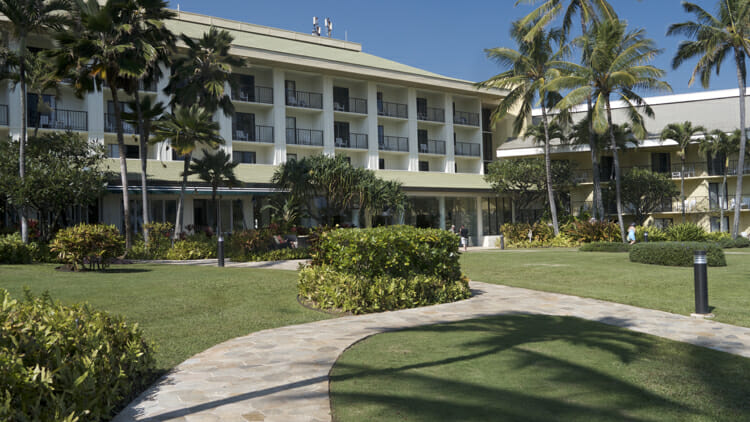 Consider a Resort
Look for a resort on a vacation rental site. Many resorts have units owned by individuals who then book their unit out to other travelers either themselves or through property managers. When I booked my resort stay in Kauai I booked through VRBO (Vacation Rental By Owner). It was half the price of booking through the resort itself. When I was booking, I contacted two people with similar units for the same price. In one case I was in touch with an individual. In the other I was in touch with a property management company. Because I was booking on short notice, I asked for a discount and, not surprisingly, it was the individual who gave it to me.
Watch Out for Hidden Fees
Avoid hidden hotel fees. Before you book your accommodation get a handle on what your actual costs could be. A local hotel tax, resort or amenity fee and other details could break your accommodation budget. Look for the extra costs that get added as you move through the purchase process. You may not be able to get out of paying them, but it's important to know how much they will add to your final bill.
Cast a Wide Net—Or Go with the Tried and True
You don't always have to put so much work into it. When you go looking for hotels through sites like Hotels.com or Booking.com you won't find a huge difference in price from one to the other. Don't spin your wheels. Go to your favorite site. Ours and yours is Booking.com. I can say this because it was the #1 travel brand identified in our Reader Survey, and it is the site that Tracey and I use for our personal travel. Their cancellation policy is liberal, and you pay at the hotel which means your money stays with you longer. But check two sites to be sure of the price. Read reviews by travelers who are confirmed as having stayed at the hotel and use their maps to make sure the location is what you want.
Another Traveler's Loss Could Be Your Gain
Here's an interesting idea. People who find themselves in a situation where they can't use a nonrefundable hotel booking can resell it at a discount on RoomerTravel. They won't recoup all their costs, but at least they won't lose all of their money. And as a buyer, you will get a substantial discount if you can travel on the dates that are offered. We haven't tried this ourselves yet, but we'll report back when we do.
Pay in Advance for Savings
On the topic of prepaid hotel stays, they can also provide savings. If you are certain of your dates, paying in advance can knock a chunk off your total hotel cost. The tradeoff, of course, is a loss of flexibility. If your plans unexpectedly change, you may be able to recoup some costs through your travel insurance, but the hotel is unlikely to budge. In that case, see above to consider the option of reselling.
Save Money on Hotels by Avoiding them Altogether
Consider a home exchange or house sitting. With a home exchange, you may stay in someone's house while they stay in yours, or you may join an organization that manages asynchronous swaps. Either way, it will be a huge saving over a hotel and will likely result in being able to stay in places that would be well outside of your planned budget if you had to pay market rate. Janice has had great success with HomeExchange.com.
House sitting is likely to involve some work, whether it's taking care of pets or farm animals, tending to lawns and gardens, or other tasks that are negotiated with the homeowner. It will also mean that you will need to clean up after yourself (there won't be anyone to turn down the bed and leave a chocolate on your pillow) and perhaps perform some maintenance. But for the right person in the right circumstances, these experiences can be wonderful. For everything you ever wanted to know about house sitting and how to do it successfully, check out the International House Sitting Academy. For a limited time, enjoy a 50% discount on this comprehensive program by entering this discount code: SOLO2023.