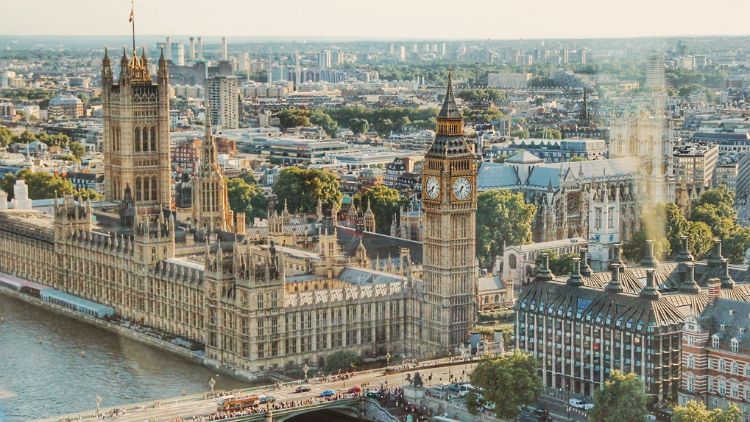 When deciding where to stay in London, you have many choices. From luxury to budget, from hostels to hotels that serve the more indie sensibility, you will find some great accommodation options on our list.
Between Tracey and me, we've been to London ten times. I tend to stay in either luxury boutique hotels or great budget hostels. When Tracey does a search on where to stay in London she looks for great deals on 4 star hotels and makes her choice by location.
The two factors that most people base their accommodation choice on are location and price.
While location is on everyone's mind when booking, it's important to remember that London has a fabulous public transportation system, including the underground "Tube" and the iconic double-decker buses. Everywhere is quite accessible.
We start with Where to Stay by London Neighborhoods, then continue with the Best Places to Stay in London from Budget to Luxury.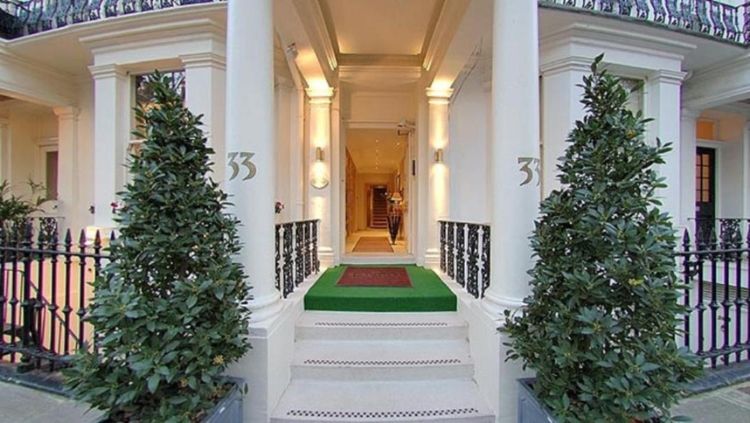 Where to Stay in London by Neighborhood
I find London easy to get around. I'm happy walking for hours to get from one neighborhood to another. However, if that's not for you and you want to dig into certain aspects of London, it's important to understand the neighborhoods. Knowing them will help you decide where you want to stay. Let's start with a rundown of a few of the more popular neighborhoods, what they're like, and which hotels we recommend. Further below you'll see more information on the individual hotels, hostels, and inns by category of budget, moderately priced, luxury, and hipster.
City of London This is the oldest part of London where historic buildings, including St Paul's Cathedral are located. It's a fascinating area with many small lanes to wander and get lost in. The Tower of London and the Tate Modern are within easy walking distance. For budget accommodation, stay at YHA London St. Paul's, the first place I ever stayed in London, or for a moderately priced option, go to the Z Hotel City
Shoreditch The creative hub of London's East End, Shoreditch is an artsy neighborhood with lots of clubs and bars around Shoreditch High Street, Great Eastern Street, and Old Street. There are lots of interesting food options, too. Stay at the One Hundred Shoreditch Hotel, or The Hoxton, Shoreditch.
Marylebone A residential area in central London, Marylebone includes Oxford Street and Regent Street shopping but lots of small shops, restaurants, and bars as well. A healthy walk will get you to Buckingham Palace, Trafalgar Square, and more. Regent Park and Hyde Park are on its borders. Recommendations include YHA London Oxford Street (budget), Z Hotel Gloucester Place (moderately priced), and The Marylebone Hotel (more luxury).
Bloomsbury This is a literary center in London. Think the Bloomsbury Group. There are welcoming squares to sit and people-watch, the British Museum, and great coffee shops. Our recommendation for Bloomsbury is a luxurious boutique hotel. Montague on the Gardens is worth the splurge.
Covent Garden This is an exciting part of the city that features many West End theaters and lots of shopping. Try the moderately priced Z Hotel Soho or in the affordable luxury category, The Resident Covent Garden.
Kensington If museums are your thing, this is the neighborhood for you. It has three of London's best museums: the Natural History Museum, the Science Museum, and the Victoria & Albert Museum. For a bit of local flavor, go to Walton Street in Kensington or wander north to beautiful Notting Hill. Stay at The Resident Kensington, or for budget accommodation in the area, YHA London Earl's Court.
Notting Hill Located north of Kensington within the Royal Borough of Kensington & Chelsea, Notting Hill is known for being a cosmopolitan neighborhood, hosting the annual Notting Hill Carnival and Portobello Road Market.
For a different perspective, a reader who has been a lifelong London resident offers some additional advice.
I wouldn't suggest staying in an area simply because of your tastes in activities. London has an amazing transport system that will enable you to get to anywhere with ease. Anywhere you stay in London you are going to be a short train/tube/bus ride away from where you want to be. There's no reason to stay centrally unless you have a lot of money. I would suggest staying anywhere that is close to a train or tube line and outside of central.

Martin
Interactive Map of Recommended London Hotels
This map is interactive. Click on a marker and you'll see the name of the hotel, hostel, or B&B and a link to book it.
Here's what the colors mean:
blue markers are our luxury hotels

green markers are priced in the middle-of-the-road by London standards

yellow are budget accommodation

purple are hotels with an indie sensibility
You can also zoom in and out with this map to get a better look at what's near the various hotels. I love maps and study them before traveling so that I have a sense of the destination.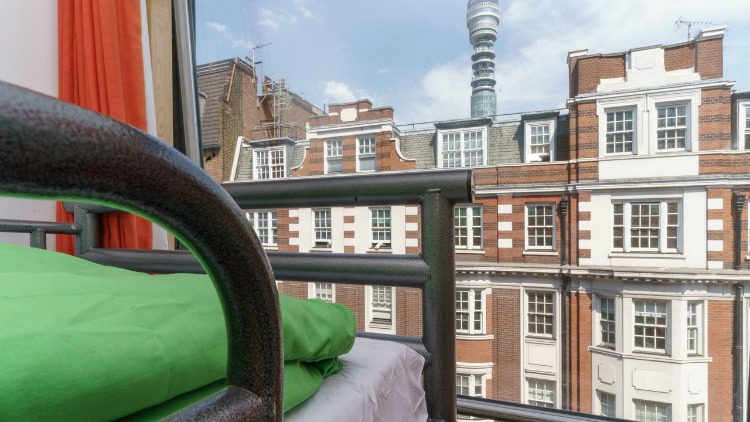 Best Places to Stay in London: Hostels and Budget Hotels
London is a city that's alive at its core. It's a city of neighborhoods so you can stay in the center of things and feel quite at home. All the hotels, B&Bs, and hostels recommended below are within walking distance of key London attractions. Whether you're on a budget or love luxury in your accommodation, this post gives you some of the best of where to stay in London.
YHA Hostels. YHA is a charity that began in 1930 with a mission "to inspire all, especially young people, to broaden their horizons gaining knowledge and independence through new experiences of adventure and discovery." Those are their words. From my perspective they are reliably clean and friendly. They have a family atmosphere in which age doesn't matter at all. I've stayed in three YHA hostels in London. Here they are in order of my preference.
Premier Inn This budget hotel chain has been recommended by a number of readers. It's not fancy, but it is clean, has around 20 locations in the London area, and is a reliable place to lay your hat.
Travelodge Likewise, this budget hotel chain is known for being reliably clean and budget-friendly. And they have over 80 locations in Central London!
LSE Vacations Another option to consider is reliving your school days by staying in a student residence. Recommended by a reader of Solo Traveler: "A reasonably priced option I've stayed at is LSE, university accommodation available during their breaks. They have several locations, close to the tube, including Wi-Fi and breakfast. The downside is shared bathrooms. The price is very competitive though, starting from £49 with discounts for early bookings."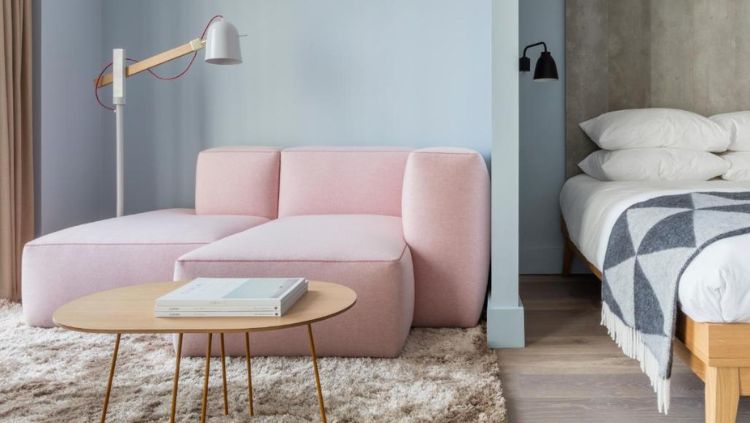 Where to Stay in London with Indie Style
I've not sought out these hotels but I know a blogger who has. Victoria publishes on Bridges and Balloons, a site that brings to you "places worth sharing". I've met her, I've traveled with her, and I totally love her sensibility. For full descriptions of the hotels and why they make her hipster list, go to her blog. If you want to go right to her recommendations you can click through to them here:
Moderately Priced Hotels and B&Bs for Solo Travelers
The average cost of a hotel room in London in 2019 was US$200. If you get a nice hotel for less than that rate, you're doing very well.
Z Hotels This small hotel chain has ten London Hotels, some with rooms specifically for solo travelers. I discovered them in Glasgow and I was impressed. In some of their locations, you can book a single room, in others the cost of a double is comparable. The single room I booked was small but well designed. I got an interior room for less money. Check to see what you're getting as a window may be important to you. I'd suggest that you include their breakfast with your booking because they're fabulous. Served in The Z Cafe, they include smoked salmon, fresh croissants, pastries, cereals, fresh fruit salad, and bacon rolls. The Cafe is open all day and serves wine in the evening. Here's the list. Look on the map below for their locations.
Luxury London Hotels for Solo Travelers
I have a few very different luxury hotels to recommend. These are not the most luxurious hotels in London. The sky doesn't seem to have a limit on this. These are in the "affordable luxury" category.
Montague on the Gardens The Montague is richly decorated and the staff is very welcoming. From the woodwork to the art on the walls to their afternoon tea, it all feels very British. In fact, the Montague is frequently mentioned as one of the best places for afternoon tea in London. Located near Russell Square in Bloomsbury, in the London Borough of Camden, it is right next to the British Museum and within walking distance of the Strand for theater and Covent Garden Market for shopping.
The Marylebone Hotel The Marylebone Hotel is a gem for its location alone, but the hotel is beautiful as well. I would classify it as casually luxurious. Marylebone is a true neighborhood in the heart of London. Regent Park to the North, Oxford Street to the south, and just a bit west along Oxford Street is Hyde Park.
The Resident Hotels The four boutique Resident hotels in London are in the affordable luxury category. Each room is more of a mini apartment with a compact kitchenette including microwave and fridge, tea and coffee making facilities, a flat-screen digital TV and free Wi-Fi. The decor is modern. They have four hotels in London: Soho, Kensington, Covent Garden, and Victoria.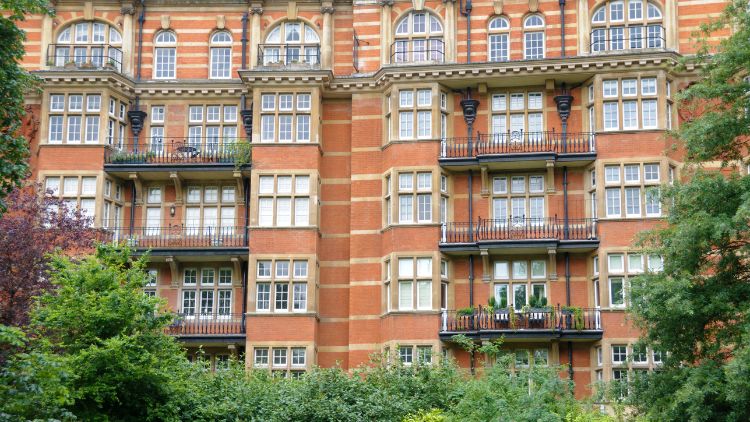 Apartment Rentals In London
Cozy into a neighborhood and likely save some money too by renting an apartment. I've had great success with VRBO.com (Vacation Rentals By Owner). Here's a link to their London listings. Of course, there's also Airbnb but I've had better luck on VRBO. It's difficult to recommend specific apartments because unlike hotels or hostels, the listings come and go. Your best bet is to search the site once you have your dates and transportation confirmed to see what will be available at that time.
You might also consider an aparthotel: a hybrid apartment/hotel room. Staycity Aparthotels, with several locations in the London area, are recommended by a reader: "I stayed at the one in Greenwich and I loved it! It was close to a train station, affordable, clean, comfortable, with a kitchenette. I was able to explore around there and I liked it, but I was also able to easily use the bus and trains."
Reader Recommendations
Beaufort Hotel This is Tracey's pick. On my most recent trip to London, I stayed at the Beaufort Hotel in Knightsbridge. It's on a quiet cul-de-sac just a stone's throw from Harrod's. I love that they offer a double bed in their single rooms and deliver a pot of tea and fresh-baked scones to your room every afternoon. I was lucky that my arrival coincided with tea time, which gave me a chance to get settled and fueled up before heading out, and saved me from having to pay for lunch. The rooms require a bit of juggling because of their small size, but the beds are comfortable, the shower is wonderful, and mineral water, coffee, and tea are complimentary and delivered right to your door whenever you like.
Hilton London Paddington Recommended by a reader: "I stayed at the Hilton London Paddington and loved it. It was so convenient to have the hotel connected to the station where I could easily get on the Underground or the Heathrow Express. It is also within walking distance to many attractions like Kensington Palace, Buckingham Palace, and many of the museums."
St. Christopher's Oasis for women Recommended by a reader: "It's near London Bridge and Borough Market. I'm older, I usually stay in a four bed room and have never had any problems. The area is safe and has plenty of take away shops, and a grocery across the street. About a 5 minute walk to rhe tube station, about 10 to the train station."
easyHotel Recommended by a reader: "The rooms are tiny i.e. The bed touches all the walls but the rooms were tidy and you can get an ensuite. They charge extra for everything e.g. Tv remote." easyHotel Paddington, easyHotel London City Shoretditch, easyHotel Victoria, easyHotel Southhampton.
Rushmore Hotel Recommended by a reader: It's in the Earls Court area of London. They have single rooms with private bath, and a good buffet breakfast – or they did
The Montana Hotel Recommended by a reader: "The Montana Hotel London was great for a cheap room as a solo traveler. It is on three tube lines and there's nothing like being in the same postal code as the royals!"
Lime Tree Hotel This boutique townhouse hotel offers single rooms for solo travelers. Recommended by a reader: "I have stayed here for years. It's the best B&B in Belgravia! They recently renovated as well. Matt & Charlotte (the owners) are the best!"
Captain Bligh Guest House Recommended by a reader: "This is actually Captain Bligh's house. There are several fabulously decorated rooms with so much attention to detail. Gayna and Simon are very welcoming. They stock your little fridge with breakfast and tea things. There's a lovely view of the garden and the London Eye out back, and the Imperial War Museum is across the street. It's an easy walk to Westminster Bridge for Parliament, Big Ben, London Eye, walking on the Thames and ten minutes from there to Trafalgar Square, the National Gallery, and the National Portrait Gallery, as well as The Strand. I've stayed in the Captain's Cabin twice now, which was Captain Bligh's room. It's quiet and what a treat to hear Big Ben chime!" Note there is a 3-night minimum stay.
Recommendation by reader: "Many hostels have private rooms. You pay a bit more, but still cheaper than a hotel. Also, they are a great source of information that you wouldn't normally find in travel books, especially for budget activities. It also gives you the option to connect with other travelers, but the privacy of having your own room."