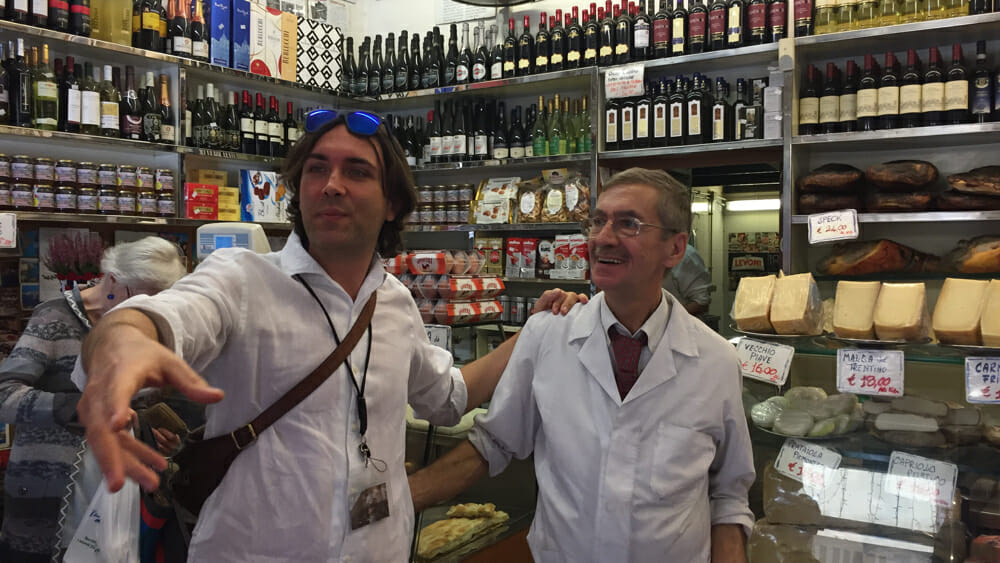 The food of Trastevere is fabulous and yours to discover through this incredible food tour.
Of course, I've always loved food.
Who doesn't?
But I have to say that it was not until I spent time in Italy that I really learned to love food.
To love simple, elegant, high-quality food.
And now when I go to Italy, I look for a food tour to learn more because it's a style of cooking that I can incorporate into my own meals at home.
In Rome I took the Trastevere for Foodies tour. It's a walking tour offered by Eating Europe.
The tour started in the morning visiting a bakery, cheese shop, market, and gelateria. And then we were off to lunch at a trattoria followed by, if you can believe it, a visit to a cookie factory.
Yes, I was stuffed but oh so satisfied for each flavorful bite was delicious.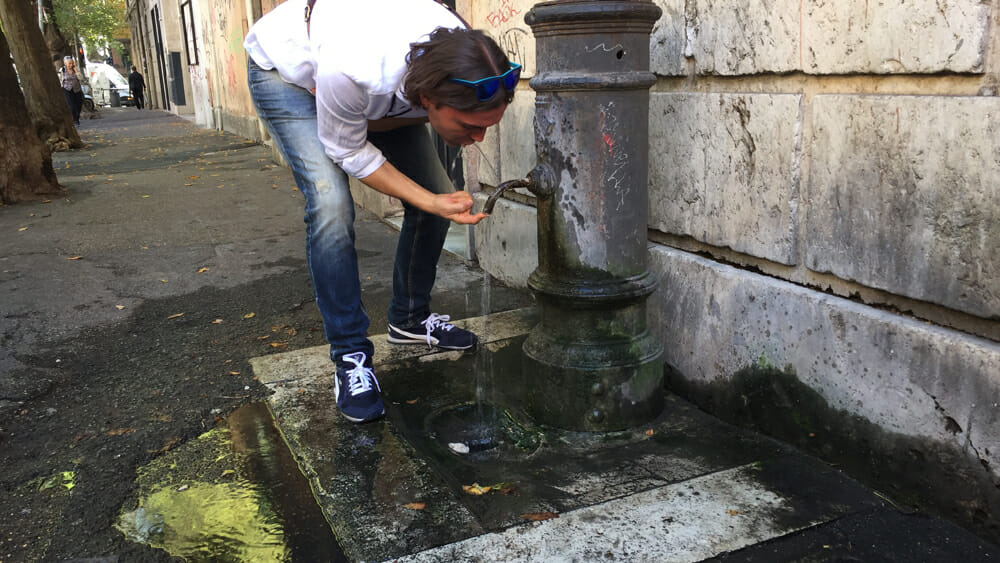 The Trastevere Food Tour in Photos
Located just across the Tiber river from most of the major sights in Rome is Trastevere. The people who live there consider themselves Trasteverini first and Roman second.
The neighborhood has one personality by day and another by night. During the day Trastevere is like a small village. The market opens with the rising of the sun. People share a morning cappuccino or an espresso at cafes and do their daily shopping in the local stores that line the cobblestone streets and have been in the same family for generations. In the evening the clubs and bars open. The piazzas come alive with street performers, poets, skateboarders, and partiers.
But our focus was the food. Here's Eating Europe's Trastevere for Foodies walking tour, stop by stop, in photos.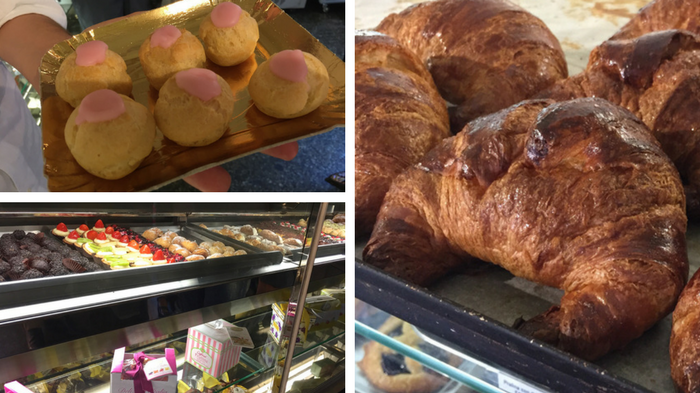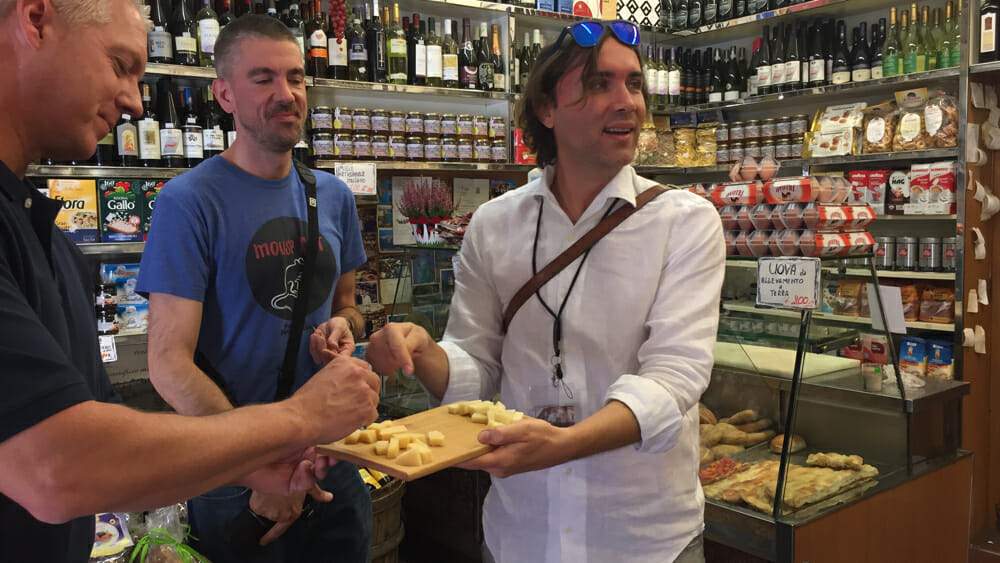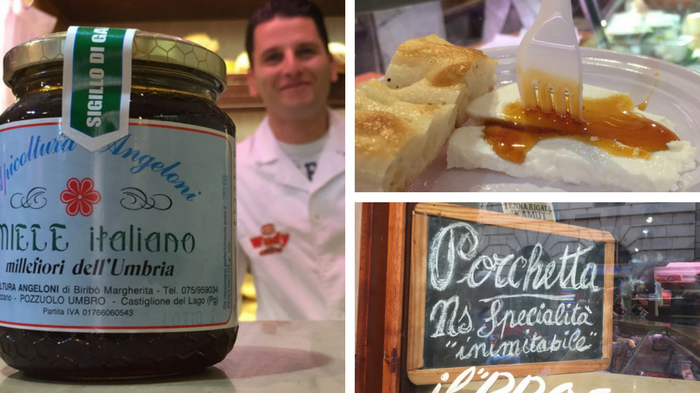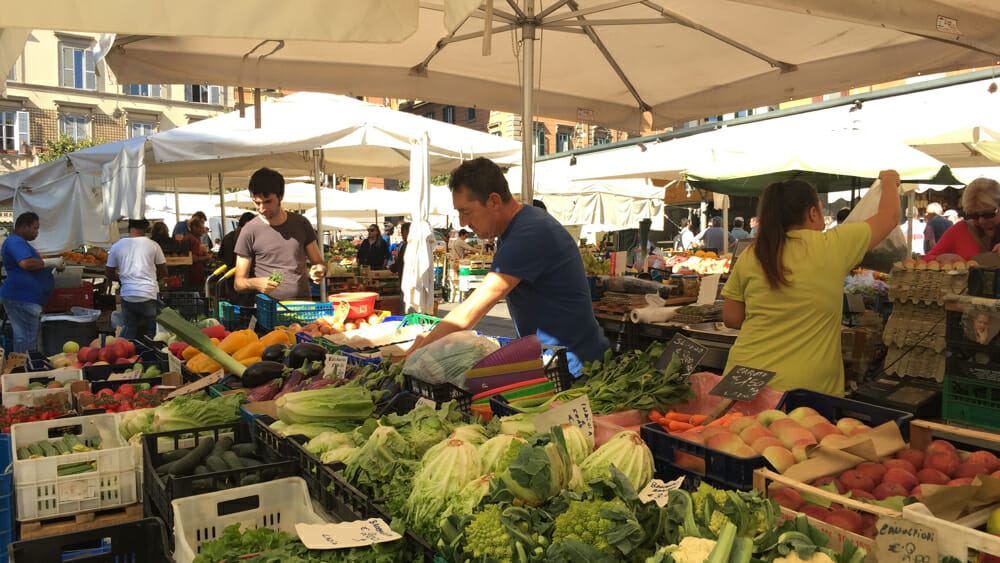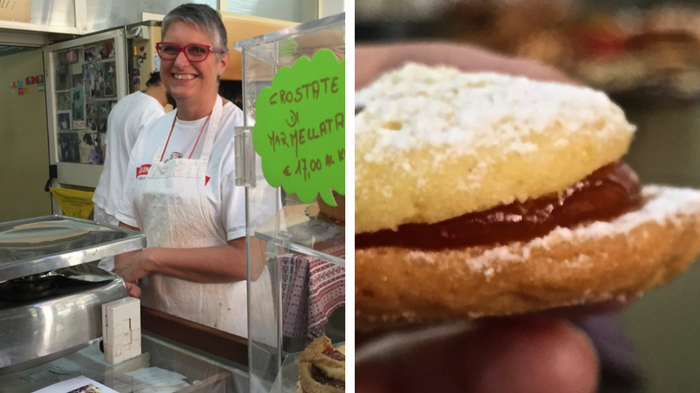 12 Things I Learned on this Food Tour of Rome
The tour was not only delicious, it was also entertaining and educational. Here are a few of the things that I learned along the way.
If you share a meal you are a family. At the end of the tour, Luca declared that we were definitely all family now.
There is no Italian cuisine. All Italian cooking is location specific.
Pecorino Romano is the cheese used in most Roman recipes. It's made from sheep's milk.
Roman bacon is different. It's made with the cheek not the belly of the pig.
There are 138 shapes of pasta. Italians take the variety very seriously.
There is gelato and then there is gelato. Good gelato is made from scratch. Bad gelato is made from an industrial mix. To tell the difference look at the color. It should resemble the base ingredients. Pistachio gelato should be pale, not be bright green. Banana should be more white than yellow. If there is one fake color in the gelateria you can assume that they are all fake. You can also check how they are displayed. Good gelato should be in containers as they don't naturally stay in mounds. Mounds of gelato are fake.
All cookies are biscotti. What we call biscotti is simply one kind of cookie. The word biscotti means cookie.
Cappuccino is only for breakfast. You may have it in the afternoon but absolutely never after dinner!
Most shops are closed on Sundays. The exception is pastry shops.
The water in Rome is rated the best in Europe. There are 2,500 spring-fed fountains in Rome. They are called nasoni.
There are different kinds of restaurants. A trattoria is a family run restaurant and rustic. A place that calls itself a restaurant offers fancier food.
How to cross the street. Go to a crosswalk but no one will stop until you step onto the street. Step out and look the driver in the eye. They will stop. Cross.
I highly recommend this tour. Good fun. Really interesting. Delicious!
This trip is a project managed by iambassador in partnership with  Independence by Globus and other sponsors. Of course, Solo Traveler maintains full editorial control of the content published on this site.