This year, Janice and I are both reaching milestone numbers on our birthdays.
I have mixed feelings about this particular number.
For me, this has been a strange time of contemplating where I am in my life, what I want for my future, and, naturally, travel. I also considered how or if this big round number should be marked in some way. I wondered, do other solo travelers celebrate their birthdays by traveling?
So I asked the 200,000 members of the Solo Travel Society on Facebook:
Have you ever celebrated a big birthday with a solo trip? Where did you go? What did you do?
It turns out that many people travel solo to celebrate birthdays: some mark the years that end in zero with big trips, while others travel every year on or near their birthdays. And it's not just birthdays that have people packing their bags and hitting the road, it's also other milestones in their lives.
If you are looking for solo travel ideas to mark important events in your life, enjoy this selection of responses from the Solo Travel Society. If you have celebrated a milestone by traveling solo, please share it with us in the comments section at the end of the post.
Celebrate Your Milestone Birthday with a Photoshoot.
Book a professional photographer at your destination and have a portrait taken to celebrate the occasion. You can book a photographer in many countries around the world with Flytographer.
Years Ending in Zero
Some solo travelers told us how they have spent birthdays as they were entering new decades.
I spent my last round number birthday crossing off things from my bucket list. I finally made it to Prague, from there to Krakow (went to Auschwitz) and then on to Kiev to do a tour of Chernobyl. I have a "thing" for dark tourism. Next round number birthday will be a little less morose as I'm hoping to do an African Safari! – Senora
40: Ambergris Caye, Belize- snorkeling, cave tubing. 50: Isla Mujeres, Mexico – snorkeling, sunbathing, relaxing. I met tons of new friends that celebrated with me. – Sharon
My 40th in Kosovo drinking, my 50th in Austria and my 60th in Zimbabwe. My birthday falls on Halloween so this year I want to be in Mexico for the November 1st Day of the Dead celebration. – Ann
Travel Celebrations for Turning 30
My first solo trip ever was a birthday trip to Vancouver. For my 30th, I went on my dream vacation to Ireland for 2 weeks. It was absolutely amazing and to experience it alone was beyond incredible. This was my first time ever outside of North America. This year I'll be going to Portugal and Italy for my birthday (I'll be spending the actual day in Florence). Next year I'd like to go to Machu Picchu for my birthday. – Lynne
Nicaragua! 30 days of travel for 30 years of life! – Ri
For my 30th, I went to LA and Hawaii for 2 weeks. I spent my birthday going on a helicopter flight over Oahu, with no doors on. Amazing experience. – Jenna
0 birthdays are 'Overseas' birthdays! I had my 30th in the middle of my 4 month solo trip to Europe. I can highly recommend a birthday in Hevis (Hungary) where you soak in a thermal lake with a bunch of 80-somethings. It makes you feel terrific! – Mary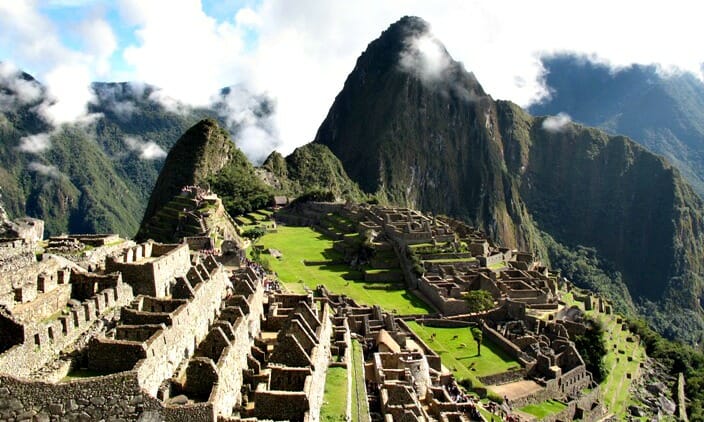 40th Birthdays and Solo Travel
I just got back from celebrating the beginning of my 4th decade at a Yoga retreat in Ubud. It was great! – Nerida
Boy, did I! This was a few years ago, but after selling some land, I spent most of the year I turned 40 traveling. I packed up my dog and he and I made it to 47/50 states and 2 Canadian provinces. I also took a 3 week trip to London, Edinburgh, and Paris. – Melinda
I spent my big "4-0" in May 2011 at Machu Picchu. – Aini
My big 4-0! I went to Maui and spent a week snorkeling, kayaking, hiking, touring (by van and helicopter!) and basking in the August sun! It was fantastic. – Andrea
I went to Disneyland on a solo trip for my 40th birthday. That was so much fun because I was able to enjoy it like a kid and do everything on my own schedule. Plus, the cast members there treated me like royalty since it was my birthday. I celebrated my 30th birthday on a solo trip in New Zealand. My 50th is coming in a few years and I am deciding where to go. – Michele
Destinations for the Big 50
When I was 50 I went to the Costa del Sol solo and when I was 60 I went to Tsilivi in Xante solo. Love my solo holidays! – Keith
When I turned 50 I went to Cesky Krumlov for the weekend. I enjoyed a beautifully luxurious hotel, saw the sites at a leisurely pace, enjoyed a real medieval dinner and had an amazing breakfast on the Sunday morning. – Louise
I turned 50 in September last year. I went to the Cook Islands and New Zealand. The actual birthday I spent snorkelling in the lagoon of Aitutaki! Had a really lovely day! – Gunilla
I went to Montreal for my 50th and treated myself to the Phil Collins & Genesis concert – now I hear he may be touring in Canada or the US this year so may be able to do a repeat for my 60th. – Yvette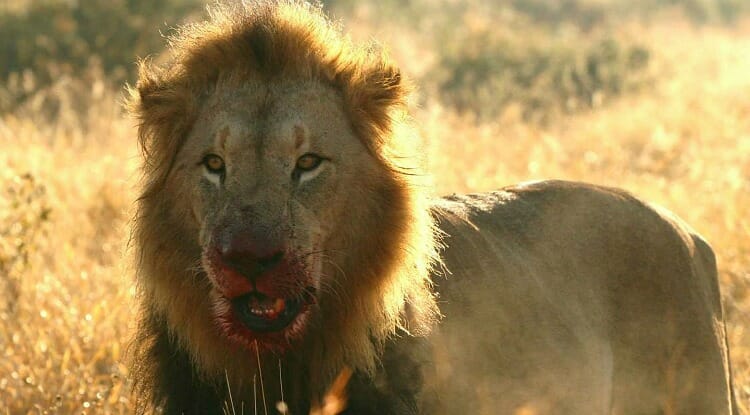 I visited the Kruger National Park when turning 50. On the morning of my birthday, just after sunrise, driving along in my car on a quiet dirt road, no other cars around, there was in front of me suddenly dust and roars and squeals and noise and general chaos. I had just witnessed a lion killing a warthog! The speed and predatory powers of these cats in the wild is something that cannot be explained via words or pictures. Witnessing it, totally unexpected, was a great gift. – Louise
Turning 60 Around the World.
When I turned 60, I had been travelling solo for 3 years and wanted to do something special to mark my birthday and my new life of adventuring. I came across a trip up the Amazon for a week on a cruise. It was an amazing experience for me that I will never forget! – Louise
I just got back home from my 60th birthday trip. I spent two days in Singapore on the way to Australia. After 6 weeks travelling around Australia by plane and trains I carried on down to New Zealand. I then drove a hired motor home 3500 miles in 4 weeks, starting in Auckland and finishing in Christchurch. – Kevin
When I turned sixty I did a bike and barge tour in Holland, a river cruise to Zurich and a month in Greece, then 3 weeks in Hawaii. It was a fabulous year for me. – Karen
I spent a month in India celebrating my 60th birthday! – Michele
Paris for my 60th! Went to the ballet, wine tasting, shopped, walked miles every day and ate at fabulous restaurants and a bike tour of Monet's Gardens. – Janice
Turned 70 and Still Traveling Solo
I turned 70 last year, and spent my birthday solo on the Great Wall. – Kit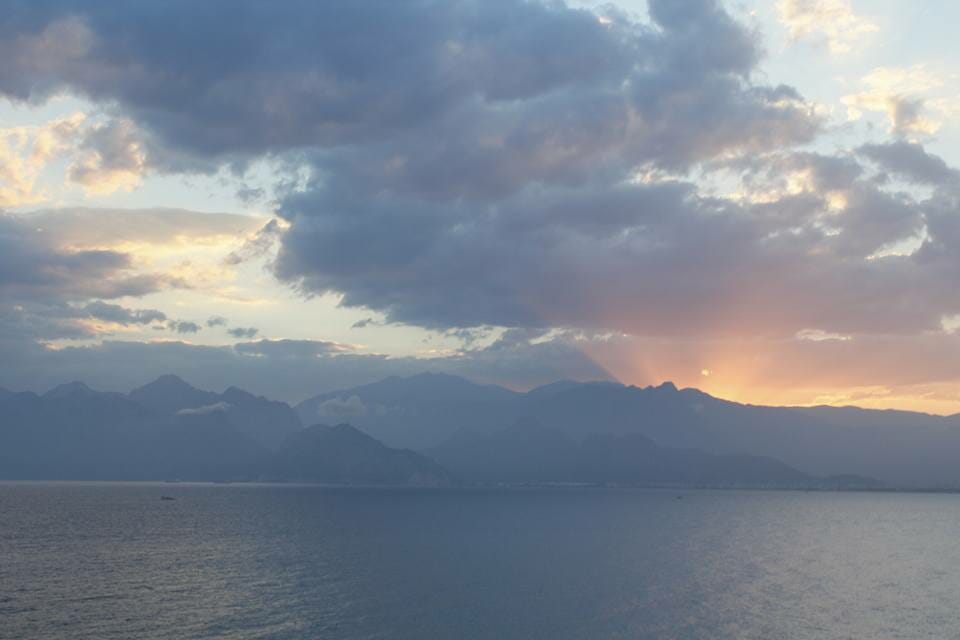 Marking Significant Events
Some Solo Travel Society members shared that they don't just travel solo to celebrate milestones, but also mark other significant life events by taking a trip alone. Some traveled to honor others, some to celebrate a great achievement, and others to acknowledge turning points in their lives.
I traveled to Key West. The trip was originally planned with a dear friend who passed away before we could go. So, the trip became my first big solo adventure at 40 in honor of BOTH of us. – Emily
My first cruise was a celebration of my 25th sobriety birthday. I'm trying to decide now what I want to do to celebrate turning 55 years old. – Lynda
My first solo trip was to Riviera Maya, Mexico. I celebrated my 50th birthday & my divorce. I had the best vacation! – Nancy
This year I turn 30, and it's a big, big deal for me. I'm planning to do a solo trip. It's a big deal also because I'm a stroke survivor! – Sharath
It wasn't a big birthday but for my 23rd birthday I sent myself to Berlin. It was also to celebrate the completion of my dissertation. – Elisa
It wasn't a birthday celebration, more of a 'turning single' event! When my marriage ended I went off on a 5-week solo trip to the UK. I visited relatives first, then headed off to travel England and Scotland using Stray Tours up to Edinburgh and then MacBackpackers through Scotland. One of the best trips of my life. Loved it! – Kim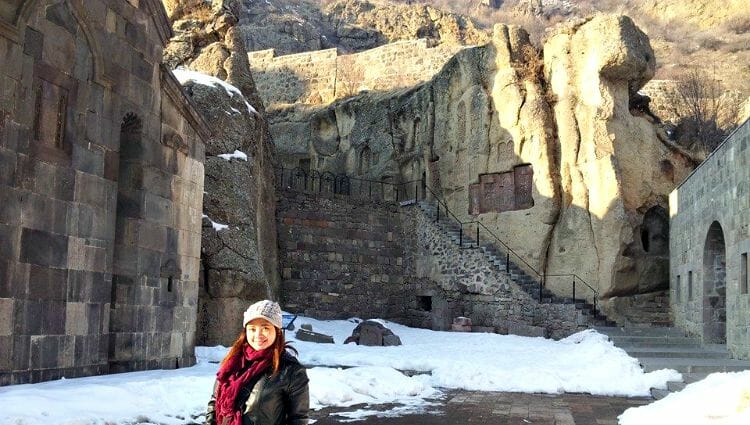 Travel Solo to Celebrate Every Birthday
Then there are those who travel solo on their birthdays every year. Hats off to this group!
I spent my last 3 birthdays in 3 different countries, all part of a solo trip!
2014: Wellington, New Zealand
2015: Bulunkul Village, Tajikistan (One of the coldest places in Central Asia)
2016: Ladakh, India
2017: Wherever the road leads! – Wen Tang
I celebrate my big birthday solo trip in under a week: 3 countries, 12 days. I am very excited to see Egypt, Belgium, and Greece for the first time. I am turning 29, but for my big 3-0 next year, I want to go to Antarctica. It will complete my 7 continents by 30 goal. – Paula
In 2015 I went to China for a month for my birthday. I went to so many cities and had so many incredible experiences with people, culture, and adventure! Possible top three: Terracotta Warriors, holding a panda bear, and hiking on top of the Great Wall. In 2016 I went to Costa Rica for almost three weeks for my birthday. I went around the entire country. Every place was different, unique, and special in its own way. Possible top three: Swimming in a volcanic pool, hiking up into the cloud rain forest, and touring/learning about chocolate farms! Looking forward to whatever 2017 may bring my way. I just enjoy the journey to its fullest.
Last year I celebrated my birthday at The Rolling Stones concert in Havana, Cuba. The year before in the orangutan reserve at Camp Leakey in Tanjung Puting Park, Central Borneo. Solo, of course. – Tim
And the last word goes to Emily:
I'm just planning on spending every birthday with a solo trip.
Do you travel solo to celebrate milestones in your life? Please share your stories below.