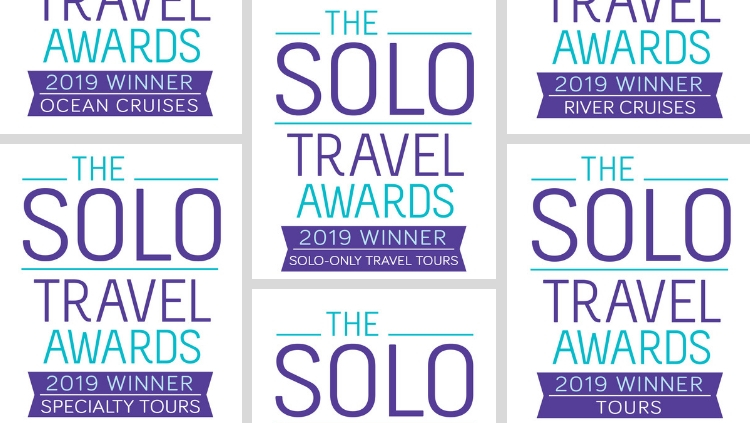 What an exciting year for the Solo Travel Awards! Many new companies entered the Awards showing the growing interest from tour and cruise companies in the solo travel market.
Back for the second year was the The Solo Travelers Choice Award. 2,523 people voted in the Choice Awards and over 17,000 people visited the page to see what companies were vying for the award. This was a win for solo travelers as they discovered new companies that want their business, and for the companies that received free promotions to the solo travel market.
See the full roster of tour companies vying for the award below.
We consider the Solo Travel Awards as part of our responsibility to advocate for solo travelers. We're pleased that doing so not only showcases companies that we already know serve solo travelers but also reveals more companies targeting the solo travel market that we had not previously been aware of. Finally, we hope that it will encourage many other companies to see and understand the needs of solo travelers and decide to fulfill them.
Thank You to Our Judges
This year, we turned to real solo travelers, those who struggle to find, evaluate, and decide on which tours and cruises to take, to help judge the Solo Travel Awards. Our sincere thanks goes to:
Dolores – solo traveler with experience booking tours and cruises as a solo traveler
Emily – solo traveler with experience booking tours as a solo traveler
Keith Jenkins – solo traveler, publisher of Velvet Escape and CEO of iambassador
Tracey Nesbitt – solo traveler and editor of Solo Traveler
The Winners of the 2019 Solo Travel Awards
The primary criteria on which the companies were judged included:
How well they cater to solo travelers in terms of whether they apply a single supplement and how much is charged.
How easy it is for a solo traveler to find, determine the cost, and book a trip that is suitable for them.
Whether there are special services for solo travelers before or during trips.
Here are the winners.
The Solo Travelers Choice Award
Vantage Deluxe World Travel
Detailed Descriptions of the Winners
Winner of The Solo Travelers Choice Award, in the Tours Category, and Co-winner in the River Cruise Category – Vantage Deluxe World Travel

Vantage Deluxe World Travel is a Boston-based, family-owned company that recently celebrated 35 years in business. Vantage has its own fleet of deluxe European river cruise ships, exclusively chartered small ships, and an exciting adventure brand bringing travelers to some of the most exotic destinations on Earth—including Asia, the Amazon, and Africa (where the company also has its own private tented camps). In 2020, Vantage will celebrate another important milestone with the addition of the all-suite, 5-star m/s Nebu ship on the Nile River; also in 2020, the European river fleet will be enhanced with a re-outfitting that adds on a substantial number of supplement-free cabins. In 2021, the company will welcome its first small ship oceangoing expedition vessel, the m/s Ocean Explorer, to be joined in 2022 by sister ship the m/s Ocean Odyssey.
Winner in the Specialty Tours Category – Grapehops

GrapeHops Tours specializes in small group wine and food tours in several regions of Europe. Limited to groups of 12 people or less, tours to both well-known and off-the-beaten-track places include unique visits to wineries, farms, and food artisans. Current offerings include wine and food tours in Spain, Italy, Portugal, Croatia, Slovenia, and Bulgaria.
Winner in the Solo Only Tours Category – Just You

Just You is an escorted group tour company exclusively for solo travelers. Just You provides the opportunity to embark on a solo adventure together with other like-minded travelers. Everyone is guaranteed a private room, and is never charged a single supplement.
Winner in the Ocean Cruises Category – Celestyal Cruises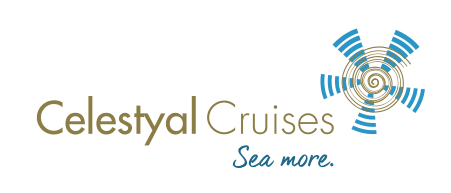 Celestyal Cruises is the only home-porting cruise operator in Greece and the preeminent cruise line serving the Greek Islands and East Mediterranean. The company operates four mid-sized vessels that provide genuine and highly personalized services. Every 3, 4, or 7-day cruise focuses on true cultural immersion, offering authentic, lifetime experiences both onboard and onshore. Celestyal Cruises is committed to the solo travel market by consistently offering ongoing campaigns with 'No Single Supplements & Own Stateroom' on the majority of their 3, 4, and 7-day sailings, in addition to their generous standard 30% solo traveler supplement which is 70% less than the majority of cruise lines. To support this commitment, they offered 'No Single Supplement' on all 12 Cuba departures in 2018. With their all-inclusive cruises, the lost onboard revenue issue that drives the excessively high supplements on major cruise lines does not factor.
Winner in the River Cruises Category – Two Winners
Vantage Deluxe World Travel as per above.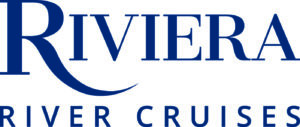 Riviera River Cruises is a British company which has been in business for 35 years. 11 years ago they entered the European River Cruise market place. Two years ago they expanded their marketing reach to include North America and since then have been the recipients of many important awards. Riviera's award-winning cruises include spacious cabins and suites, fine culinary experiences from sumptuous breakfasts to four-course dinners featuring international classics and regional specialties, and expert-led excursions to classic sights and lesser-known places. Riviera offers 15 itineraries on 10 rivers and waterways, including exclusive departures for solo travelers, and its fleet is the youngest sailing in Europe, with 12 ships, none older than six years. Riviera is dedicated to the North American market place and have their own sales, marketing, and reservations team in their Fairfield, Connecticut office.
Our Thanks to All Who Participated
The Solo Travel Awards is an exciting but also challenging endeavor for our small team here at Solo Traveler. We're absolutely thrilled with the results, and grateful to the judges for lending their knowledge, expertise, and time to determine the winners and to all who entered the awards. We already have plans to refine the Awards for 2020. It is our hope that this healthy competition will result in more and better options for solo travelers.
50 Degrees North 50 Degrees North specializes in innovative and authentic travel experiences in the Nordic region, offering tailor-made and small group tours for solo travelers.
Adventure Canada Adventure Canada is the world's leading marine expedition specialist, educating and connecting people to nature ⁠— and each other ⁠— through the spirit of adventure.
Adventurous Women Adventurous Women is an Australian owned and operated company providing escorted tours worldwide exclusively for women.
ATJ Traveling to Asia and the Pacific is not an easy task and can be intimidating. It's great to have a travel partner but it's also such an enriching experience to travel solo. With ATJ, solo travelers get the best of both worlds: companionship throughout and time to explore, journal, rest, and reflect.
Celestyal Cruises Celestyal Cruises serves the Greek Islands and Mediterranean with an industry leading single supplement policy and an intimate, attentive experience – perfect for solo travelers.
Eldertreks ElderTreks offers small group, exotic adventure travel for the 50+ market with all-inclusive pricing, optional single supplements, and itineraries designed with YOU in mind.
Encounter Travel Encounter Travel is 100% committed to solo travel. With 6 travel styles and destinations across the world, you can join their age-matched groups for solo travelers.
Experience My France Stay in Véronique's mansion while she provides you with a fully guided and hosted French experience, 100% with locals over 10 days. Your all-inclusive tour is fully customized around your personal choices, desires, wants, as well as personal restrictions.
Explore Explore small group adventures create stories and friends to remember for a lifetime. Choose from over 500 active trips in more than 100 countries.
Friendly Planet Over 38 years, they've perfected the formula of amazing hotels, airfare, included tours, must-see sights, and hands-on experiences that turn a "vacation" into a "bucket-list trip."
GrapeHops GrapeHops Tours offers small group tours to Spain, Portugal, Italy, Slovenia, Bulgaria, and Croatia, mixing cultural and sightseeing visits with unique wine and food experiences.
Grand Circle 800,000+ travelers have sailed with Grand Circle Cruise Line since 1998, including more than 225,000 solo travelers. Today, more than 30% of their travelers are solo—attracted by their comprehensive program, low-cost Single Supplements, and more.
Gutsy Women Travel Gutsy Women Travel has been the leading provider of travel experiences designed exclusively for women since 2001. Small groups of 10-16 are led by an experienced Travel Director from the destination. Inclusions that matter deepen one's cultural experience.
Just You Just You provides the opportunity to embark on a solo adventure together with other like-minded travelers. Everyone is guaranteed a private room and is never charged a single supplement.
MT Sobek Celebrating 50 years of adventure, MT Sobek specializes in handcrafted, small group, and custom adventures, offering insider access and award-winning trips in the world's most incredible places.
On the Go Tours On the Go Tours is an award-winning provider of unforgettable travel tours and tailor-made holidays. From Myanmar to Madagascar, they love bringing you the best the world has to offer.
Other Way Round Other Way Round offers Colombia tours where adventure travel, cultural immersion, and social impact collide. They connect travelers aged 25-45 and share with them the real Colombia.
Overseas Adventure Travel Overseas Adventure Travel offers small group, immersive adventures for travelers aged 50 and older. With its small-scale travel philosophy, OAT limits groups to 8-16 travelers on land and 20-25 by ship.
Paris Personally Paris Personally is a woman-owned, Paris-based business providing exceptional small group trip experiences to travelers who want to experience Paris in an authentic way with a local guide.
Pravassa As the pioneer in wellness travel, Pravassa's programs are vetted, curated wellness travel experiences crafted to address the self-care needs and time constraints of today's explorer.
Riviera River Cruises Riviera is at the top of the premium market yet competitively priced, offering true value for money. Shore excursions in every port are included yet they allow guests time to explore on their own. Riviera River Cruises is the only company to dedicate entire departures to solo travelers.
Solo Travellers Group Tours At Solo Travellers Group Holidays we pride ourselves in using our travel expertise and passion for all things travel to create amazing small group holidays.
Surf Expedition Inc. Surf Expedition Inc. are passionate travelers in search of the best waves and places to discover. They believe that happiness resides in creating memorable experiences by meeting new and interesting people in places that you would've never thought to see in your lifetime.
The Blue Walk A woman-owned and operated company offering leisurely, relaxing, small-group walking tours in Europe, The Blue Walk specializes in art workshop vacations.
Tauck Founded in 1925, Tauck is a leader in authentic, enriching, guided travel, with more than 150 itineraries to 70+ countries and all seven continents.
Two's a Crowd Two's a Crowd is an Australian owned and operated travel company helping solos everywhere to confidently see the world.
Tucan Travel Tucan Travel has 32 years of success providing intimate small group adventures to more than 70 countries abroad. Discover award-winning travel on one of their 200 different tours.
Vantage Deluxe World Travel Vantage applauds the spirit of independent discovery by placing equal importance on providing an unparalleled value and travel experience—the customer always comes first
Wild Frontiers Wild Frontiers is a boutique adventure travel company that specializes in stylish and original small-group tours and tailor-made trips to off-the-beaten-path destinations worldwide.
Women of the World Travel At Women of the World Travel, their goal is to empower women through travel. They create hand-crafted tours to some of the world's most beautiful destinations for solo female travelers.
Women's Travel Group Phyllis Stoller started The Women's Travel Club in 1992 and has consistently worked to make travel accessible to women of all ages. Affordable yet luxurious group trips are formatted to make women comfortable immediately.