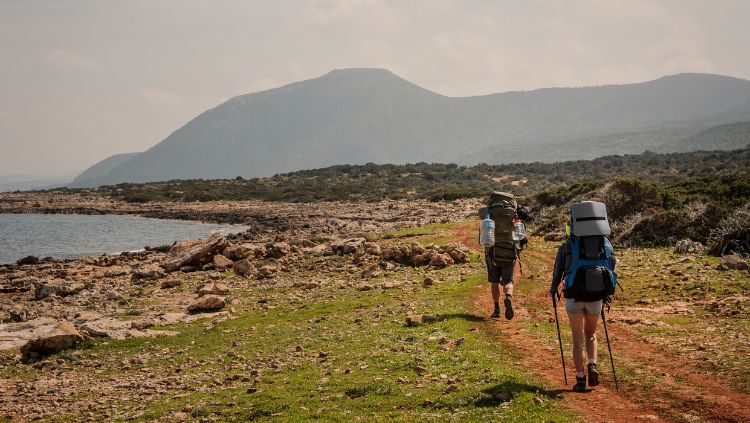 Finding a travel companion can make travel better but it can also make it worse.
There was a lively debate about finding a travel partner on the Solo Travel Society on Facebook.
The majority of people considered this service counter to solo travel. Karen wrote: "I don't want to connect with anyone, love being solo."
Some thought that there was definitely a place for it. Danielle wrote: "when it comes to hiking or camping remotely while solo, that's a little nerve wracking and I'd love to meet up with people who are in the same mindset."
Some liked the idea as a means of getting around the single supplement. Mary wrote: "I like the idea of being connected to someone sometimes to avoid that "single-occupancy tax."
Let's be clear: despite being a solo traveler, I have traveled with companions many times and had good success. It can enhance the travel experience as you discover a new destination through your own cultural lens and that of your new travel companion as well.
Yet, whatever your reason for seeking a travel companion, I suggest you proceed with caution and use the methods below. They are safe and will help increase your chances of making a successful match.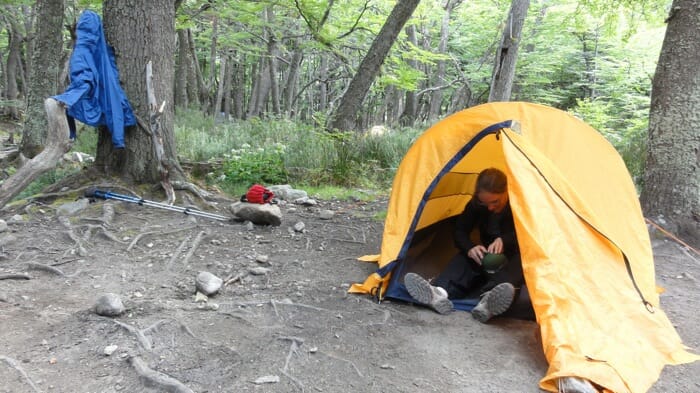 How to Find a Travel Companion: Methods I Can Recommend
There are safe ways to find a travel partner for a day, a week, or more. These methods give you the freedom of being solo and connecting to interesting people when you want.
1. Get a warm introduction from a friend.
One of the best ways to find a travel companion is through a friend or family member. Being concerned for your safety, they will only suggest that you travel with people they trust. Hopefully, you will be geographically close enough to meet each other a few times before setting out so that you can determine for yourself whether they are a person with whom you'd like to spend a lot of time.
2. How to meet the right travel companion along the way.
This has happened to me most often in hostels, but it doesn't really matter where you meet them. The point is that you meet a travel buddy as you travel, not before. You get to meet them in person and spend a few days together sharing meals or day tours before committing to anything longer. Spend the days in the public sphere and return to your own safe accommodation every night. Eventually, you can decide whether this is the right person for you to travel with.
3. Let your tour/cruise company connect you with a travel partner.
If your goal is to avoid the single supplement on a tour or cruise, ask the travel company to partner you with another solo traveler. Most companies will and, if they can't, they'll give you your own room for no additional charge. See our Deals page for tours and cruises with no or low single supplements.
4. Use Meetup.com to find locals who want similar experiences
Meetup.com is a fabulous resource for solo travelers to meet people of similar interests. These are most often locals, not people to travel with. But, locals! How great is that? I used Meetup.com and found people to hike with in Hong Kong.
5. Book a greeter and have a local share their city with you.
International Greeters connects you with locals who volunteer to show off their city. I've used this service in Paris, New York, Kyoto, and Chicago. It's a great way to meet and have fun with someone new. I've gone cycling, shared lunch, and shopped with greeters.
6. Women Welcome Women World Wide
This is an international community of 2,400 people in over 80 countries. They are mostly women over 60 who want to travel more often and meet locals, so they host one another for a tea or a stay as they travel. Read Women Welcoming Women: A Gateway to International Friendships.
7. Take a day tour or a class to find a travel companion.
If social is what you're looking for, schedule in time for social activities. Day tours and group lessons give you a social experience. Perhaps you'll meet someone with whom you'd like to spend more time. Read How to Travel Alone Without Being Lonely: 10 Tips & 6 Short Stories.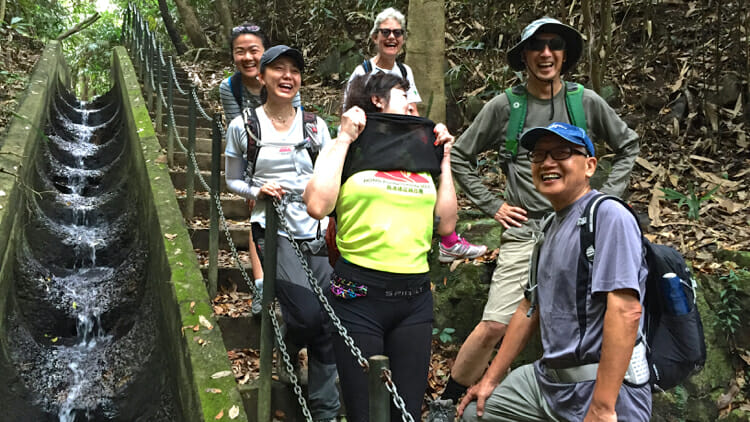 3 Safety Rules for Traveling with Someone New
Traveling with someone you do not know really well requires a few safety tips, especially if you're traveling independently:
Stay in public. When you are with someone new, stay in the public sphere for at least a few days. You need a bit of time to get to know them before renting a car together or sharing a hotel room. Eventually, determine whether this is a person with whom you truly feel safe.
Be proactive. Choose who you want to spend time with. Make your own decisions rather than responding to invitations from others who might have agendas of their own.
Don't be rushed into a decision. If you are considering traveling with someone, don't be rushed into the decision. If the idea comes up but they say that you must decide by a time that is less than comfortable for you, decline the opportunity.
Also, read our primary post on solo travel safety.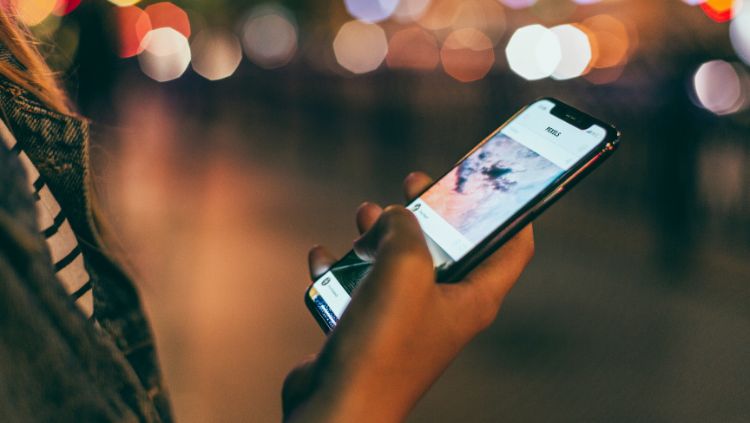 Apps/Sites for Travel Companions: My Concerns
There are a number of apps and websites that will help you find a travel partner. I have concerns about them for the following reasons.
Compatibility. Just because you're going to the same destination does not mean that you're compatible with someone. You may not discover until you're into the trip that you don't share the same interests or ways of exploring, never mind the rhythm of your travels. This can make for a miserable trip.
Catfishing. A catfish is someone online who pretends to be someone they're not. Without a real life connection, there is no way to know who is real and who isn't on social media. This could put you in a vulnerable situation where the person you thought was going to be your travel buddy is actually expecting to hook up, is not who they pretended to be, or worse.
Misunderstandings. The potential for a serious misunderstanding is another reason I don't promote the idea of finding a travel partner on an app. Your new travel partner may not have had any intention of deceiving you and may not mean to cause you any harm, yet they may have different hopes for the trip than you do.
Telling the world you're solo. By participating on an independent matching site and sharing your itinerary you are telling the world that you are traveling solo and where. While I don't hide the fact that I'm solo while I travel, for safety reasons, I don't broadcast it either.
Sites/apps can get too much personal information. In an effort to increase member safety, some sites go through a variety of verification steps, including gathering government ID information. This raises identity safety concerns.
Because I can't promote the sites that help you find a travel partner (I don't have experience with them), I'm not giving you a list. However, if you are still interested, you will find a list on Google. If you do so, I hope you'll be cautious with a new travel partner and read the Solo Travel Safety section of the site before leaving.