I am pleased to present a new Solo Travel Destination Post from Chen-Chi, a member of the Solo Travel Society on Facebook. Chen-Chi is from Taiwan, and submitted the following report about a solo trip to Kurashiki. Do you have a solo travel destination that you would like to recommend? Submit your description here, along with a few photos, and share it with fellow travelers!
Solo Travel Rating: 2 (1 is easiest, 3 is most difficult. Please see chart below)
Languages Spoken: Japanese
Costs at Destination: Reasonable (local transportation, dining, tours, events, and attractions)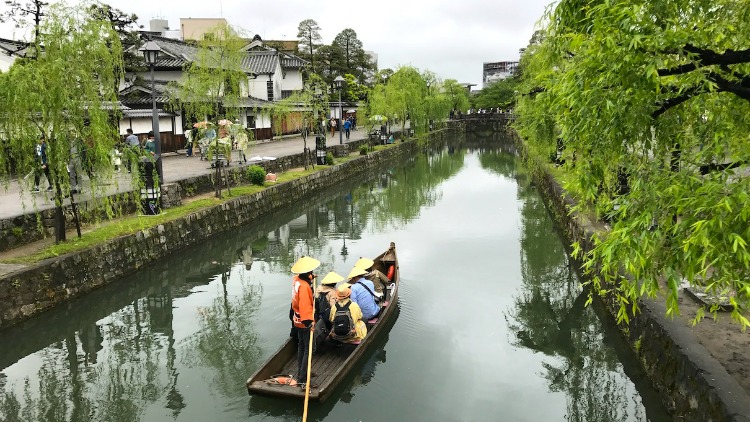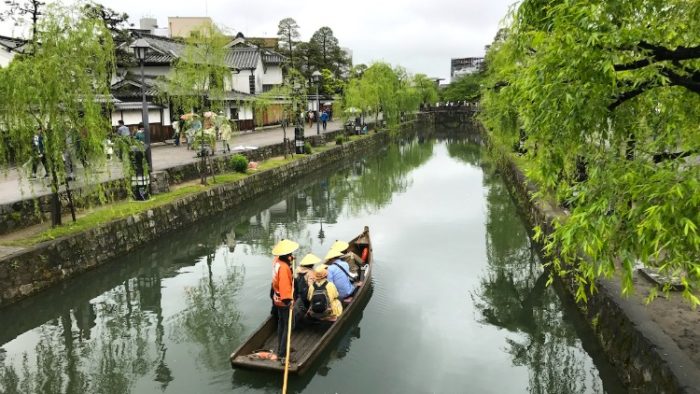 Visiting Kurashiki
Kurashiki is a historic city located just a 20-minute train ride west of Okayama. The major attraction in Kurashiki is Bikan Historical Area, a preserved canal district that is a 10-15 minute walk from Kurashiki Station.
The Kurashiki River running through the area is a canal lined by willow trees and old wooden warehouses that used to store rice during the Edo Period. The white-walled warehouses with black tiles have now been converted into cafes, shops, and museums. A traditional boat tour on the canal is a popular way to enjoy the sights along the river. The streets light up at night and are beautifully illuminated with a very different and calm ambiance.
The Ohara Museum of Art is the first private museum of Western art in Japan that exhibits an extensive collection of world-renowned European masterpieces such as Monet, Renoir, Picasso, Matisse, and El Greco, just to name a few. The main gallery of the museum was designed after a Greek temple.
I stayed two nights at Hostel Cuore Kurashiki which was right in the canal area next to the Ohara Museum. Its charismatic restaurant-bar in the basement was crowded and had a noisy vibe at night, and transformed into a cozy and atmospheric place during the day.
I visited Kurashiki on my way to the Setouchi Triennale spring session, which coincided with the annual wisteria festival at Achi Shrine, perched atop Mount Tsurugata. I headed up the steep stone steps that are a short walk from the canal area, for the wisteria and for the view overlooking the town. The Achi wisteria has been designated a natural monument estimated to be 300-500 years old.
Honmachi-Higashimachi street on the southern edge of Mount Tsurugata gives a glimpse of authentic Japanese daily life. I dropped by Kurashiki Ivy Square while I was exploring the town. This compound facility was formerly a cotton mill, and now comprises restaurants, museums, and a hotel. All the red brick buildings are covered with ivy, which is how the place received its current name.
Strolling around the nostalgic streets, viewing beautiful wisteria, visiting historical buildings and museums, and walking along the scenic canal lined by weeping willows are wonderful ways to spend a relaxing day in this charming town. I love traditional towns off the beaten track. This well-preserved historic town is definitely one of my favorites in Japan.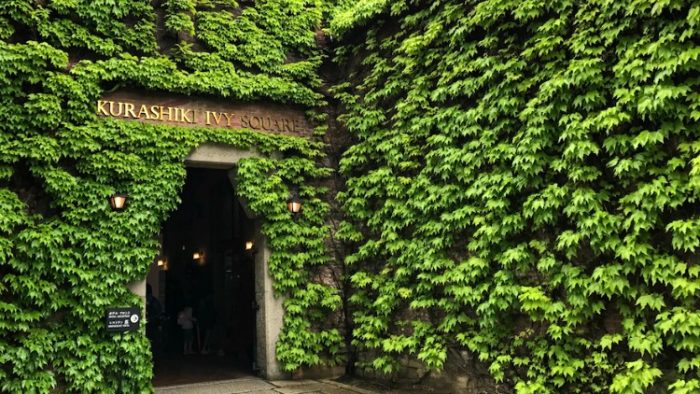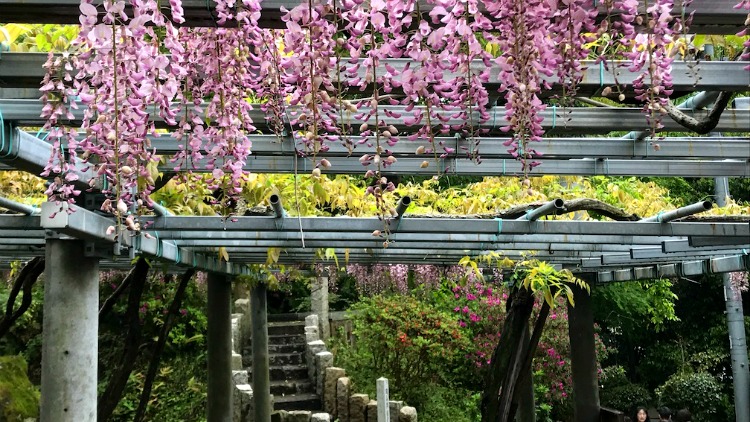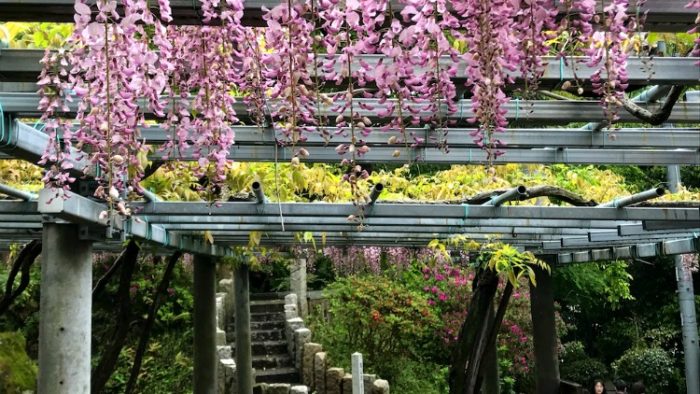 Solo Travel Rating:
Safety – 1 (1 very safe, 2 safe in most areas, 3 be cautious at all times.)
Language – 3 (1 English is first language, 2 English speakers easy to find, 3 English speakers rare)
Navigation – 1(1 easy to navigate by transit or car, 2 poor transit, car necessary, 3 not easy to get around)
Culture – 2 (1 Similar to North America or Western Europe, 2 Different from above but relaxed and easy, 3 Challenging)
Average Rating – 2 (1 is easiest, 3 is most difficult)