I am pleased to present a new Solo Travel Destination Post from Cara, a member of the Solo Travel Society on Facebook. Cara is from the United States, and submitted the following report about Montezuma, Costa Rica. Do you have a solo travel destination that you would like to recommend? Submit your description here, along with a few photos, and share it with fellow travelers!
Solo travel rating: 1 (1 is easiest, 3 is most difficult. Please see chart below)
Languages spoken: Spanish, English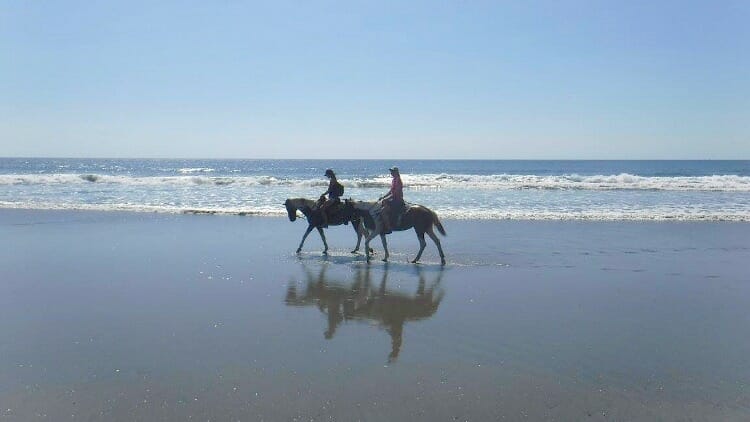 Reasons to Visit Montezuma
Montezuma is a solo traveler's heaven! It's a very small town full of friendly backpackers and travelers from around the world. The main part of town is basically one block on the beach, so you will continue to run into people you have met throughout your stay if you're looking for company. There are a number of delicious restaurants to choose from; my favorites include Playa de los Artistas and Puggo's (try the sushi).
You can enjoy this town on any budget, choosing from a number of hostels in town to a secluded resort. I highly recommend Hotel Los Mangos for a middle of the road budget. Private bungalows run US$90/night, and you'll be away from any noise in town but still within a very short, well-lit walk.
Montezuma is bit far from the San Jose airport, but there are a number of ways to get there. The least expensive would be taking the public buses and ferry (Puntarenas to Paquera). The combo shuttle and ferry services take about 5-6 hours for $50. Alternatively, you can take a small plane flight to Tambor, then taxi to Montezuma. There's also a direct speedboat from Jaco right onto Montezuma's beach for $40 in the mornings.
There are plenty of free activities from hiking to Montezuma Falls to exploring different beaches and tide pools. Other activities include surf lessons ($40-$50), yoga ($14), snorkeling ($45), horse back riding ($40), massage ($65+), and zip lining ($45).
American dollars are accepted as well as Colones, and English is widely spoken. Most business owners and employees are ex-pats from around the world, mostly North America and Europe. There is only one ATM in town (which is often out of service) and some places are cash-only, so come prepared.
You'll see monkeys playing in the trees and dogs chasing each other on the beach, as well as a number of other animals. The surrounding rocky beaches provide a beautiful setting to relax and unwind, while the small town's restaurants offer great spots to meet new friends.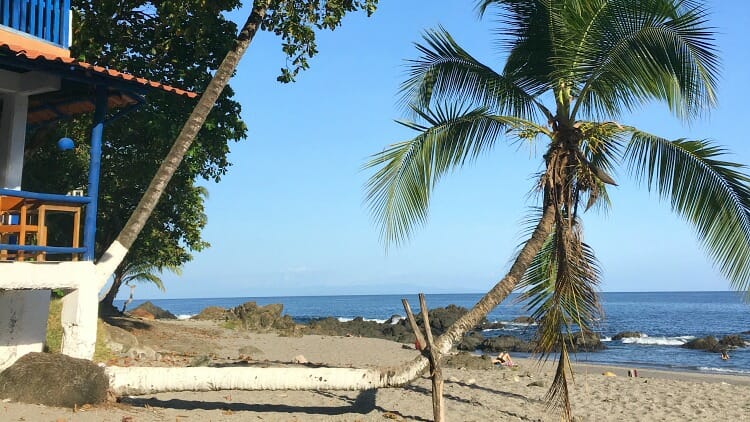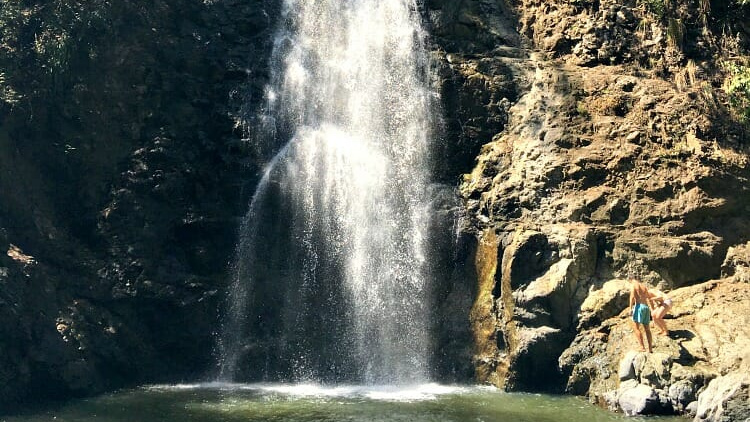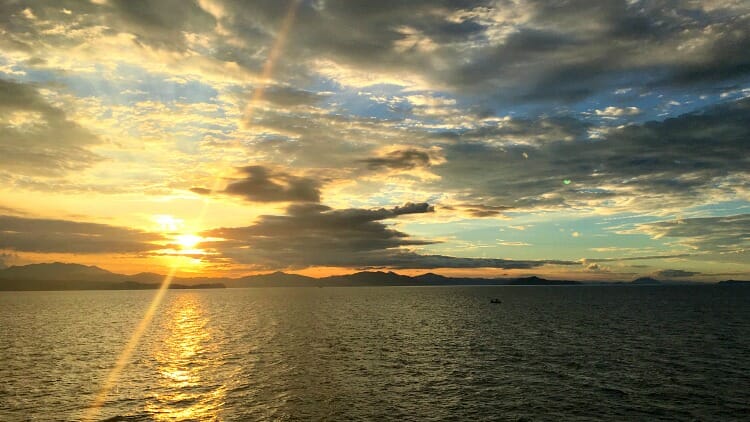 Solo Travel Rating
Safety – 1 (1 very safe, 2 safe in most areas, 3 be cautious at all times.)
Language – 2 (1 English is first language, 2 English speakers easy to find, 3 English speakers rare)
Navigation – 1 (1 easy to navigate by transit or car, 2 poor transit, car necessary, 3 not easy to get around)
Culture – 1 (1 Similar to North America or Western Europe, 2 Different from above but relaxed and easy, 3 Challenging)
Average Rating – 1 (1 is easiest, 4 is most difficult)