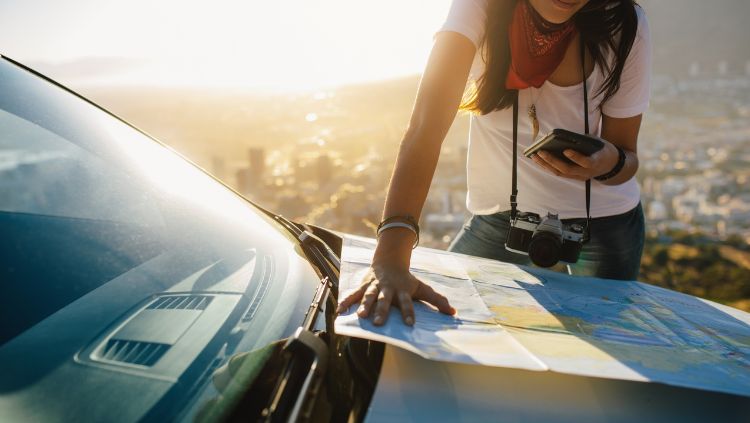 The key to traveling solo confidently is preparation. In the unlikely event that you encounter danger you need to know how to secure your safety. Luckily, there are some very helpful solo travel safety apps–most of which are free–you can load onto your smartphone before you leave home.
We have a lot of content related to traveling safely on Solo Traveler. In fact, you'll find most of what you need to know in this comprehensive article: Solo Travel Safety: 50+ Proven Tips to Keep You Safe.
But what about the digital tools available? There are hundreds of safety apps and tools on the market. How to choose which to use?
Let us help you out.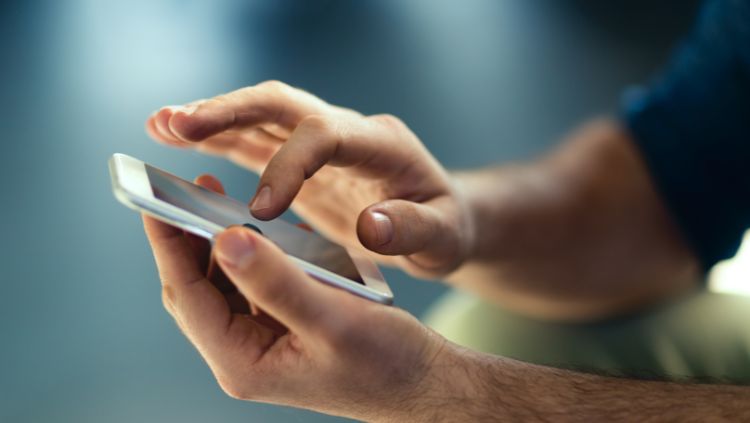 10 Top Safety Apps for Solo Travelers
As with all apps, using them involves trusting the technology with a certain amount of personal data. Only you can decide whether the value of the app contributes enough to your safety to give up that data. As with most aspects of solo travel, it's all up to you.
We have deliberately chosen apps that are available for both Android and iOS, so you can find them in the Google Play Store and the App Store. They cover a range of safety issues, from securing your documents, information, and communications to getting help in medical or personal safety emergencies, to accessing practical tools like a flashlight or GPS system to help you find your way.
Here are the solo travel safety apps we recommend.
Secure messaging to ensure your conversations and data remain private. Whether at home or away, we tend to share some of our most private, personal information in instant messaging apps. According to Dr. Todd Nesbitt, Dean of Communications and Media at the University of New York in Prague, this is the last place you want to take chances. "WhatsApp and Signal, along with many other messaging services, have one important thing in common: end-to-end encryption. But while Meta (formerly Facebook), the owner of WhatsApp, has a disgraceful history when it comes to protecting user data, the main reason for that abuse–commerce–is absent from the very DNA of Signal as it is owned by a non-profit foundation." Signal is free, available for both Android and iPhone, can be used for instant messaging, voice and video calls, contains no ads or tracking technology, and protects your metadata.
A password manager so you don't risk losing access to any of your important documents. A password manager is a tool that does the work of creating, remembering, and filling in passwords. We use LastPass. Simply log into an online account for the first time and LastPass will store your username and password so every time you go back your credentials will be filled in automatically. You'll only have to remember one password to have access to an unlimited number of them. Save a password once, and it's instantly available on a single device type for free. You can upgrade to a premium account to use it across all of your devices.
A first aid app in case of accident, injury, or severe weather emergencies. Both the Canadian and American Red Cross offer apps with some great features:

Simple step-by-step instructions guide you through everyday first aid scenarios
Fully integrated with 911 so you can call EMS from the app at any time
Videos and animations to help you sharpen your first aid skills
Safety tips for everything, from severe winter weather to hurricanes, earthquakes, and tornadoes help you prepare for emergencies
Preloaded content means you have instant access to all safety information at anytime, even without reception or an Internet connection

An app to locate free Wi-Fi wherever you are. Safety is not always an emergency situation. Use Instabridge to help you find free Wi-Fi to research or call for the help you need. Instabridge is the world's largest Wi-Fi sharing community. With Instabridge, you get access to more than a million up-to-date Wi-Fi passwords and spots on your phone. As always, we recommend using a VPN whenever you're on Wi-Fi (see #9).
An app that will keep your medical and insurance information readily available in case of an emergency. ICE stands for In Case of Emergency. Both iPhone and Android smartphones have built-in ICE features or apps where you can add your emergency contacts and important medical information that first responders need. It's a "set it and forget it" solo travel safety app. Here are step-by-step instructions for setting up ICE on your phone. You can make this information available from a locked screen so it can be accessed in situations where you are unable to provide it yourself. It can include:

insurance information
primary doctor's name and number, with direct calling
allergies
medical conditions
medications
any special instructions or other information you wish to provide

A translation app to minimize miscommunication. A translation app can be really handy on a regular travel day and a lifesaver in an emergency. There are times when it is essential to be able to communicate effectively. Even if you can speak the local language, under stress you may lose the necessary words. Google Translate or a similar tool is essential.
A way to contact emergency services at the touch of a button, wherever you are in the world. With Tripwhistle you can reach local fire, police, or ambulance services with one tap. It will also provide your coordinates to first responders. This app is only available for iPhones and I haven't yet found an equivalent for Android. However, if you can remember three numbers–112–this will connect you to local emergency services in many countries without the need for an app.
A siren, whistle, or alarm that will scare off attackers and alert people to help you. Apps such as One Scream and Panic Button are alarms which will make loud noises to deter thieves or other unwanted individuals getting too close for comfort.
A Virtual Private Network to ensure the safety of your personal information. While the safety apps above take care of your personal safety, a VPN takes care of your identity and security of your online activities when on Wi-Fi. This is especially important when doing anything that involves money or personal information. For detailed information and a discount on the VPN we personally use, read VPN for Travel: What, Why, How, and New Recommendations.
Basic safety apps that are likely already installed on your smartphone.

Flashlight/Nightlight. We knew it as kids, the dark is not our friend. Having a flashlight of sorts comes in very handy in many situations.
Compass. I have a pretty good sense of direction but I can still get turned around. I especially like a compass in my car.
GPS. Whether you're driving or trying to find a restaurant around the corner, a GPS app like Google Maps or Waze can get you there.
Weather. With extreme weather conditions becoming more common, it's worth checking the five-day forecast so that you can move out of areas if it's indicated.
Find iPhone/Google Find My Device. Given that so much information is in your phone, it makes sense to have one of these apps to help you find it should it go missing.
Some of these solo travel safety apps are useful for everyday use at home. Certainly, I use LastPass, Signal, and StrongVPN every day. But it pays to download apps that will help you on the road, while you are at home and have time to familiarize yourself with how they work. That way, if you need them in a stressful moment, you will not have to waste time figuring out how to use them.
For more on cyber safety on the road, see our interviews with experts on cybersecurity and solo travel.