Safety is a big issue when you travel solo.
While our post, Solo Travel Safety: 50+ Tips for Those Who Travel Alone is one of the most popular on the site and has lots of innovative and practical advice, it is quite detailed.
For some people, it is too detailed.
While some travelers are anxious about travel and want to dig deep into everything that could possibly help ensure their safety, others have great faith that people are good and that travel is essentially safe. It is primarily for this latter group, of which I tend to be one, that this post is written.
There are a few topics that I want to address here:
The five principles of solo travel safety to which I'm committed
The importance of finding your voice and being able to speak up for yourself
How the emotions of fear and anger can contribute to your safety
Simple travel advice that increases safety and makes for a better trip.
Five Principles of Solo Travel Safety
I have a hierarchy of concerns when it comes to solo travel safety. Starting from the most important to the least, they are your person, your documents, your money, and your stuff. These principles are less about money and stuff and more about keeping you and your documents safe.
Principle: Public Is Safer than Private. This is my number one rule. I stay in busy, public places. Out of my regular routine and in a different culture it can be hard to read situations and people well. Regardless of how comfortable I am with new acquaintances, I rarely leave a public place with them. I strategize to avoid this so that I don't insult them with my caution. For example, I may discreetly call a cab before anyone can offer me a ride, as I did in a Blues Bar in Jackson, Mississippi. I also remember that a cab is not public if shared with a stranger.
Principle: Be Proactive Rather than Reactive. One of the things I like best about solo travel is that it is social. I meet people all the time and I do so by taking the first step. I think that it is more likely that an inappropriate person will choose me than I will choose them. For this reason, I'm proactive in my choices. I choose whom I talk to, where I go, or where I sit. If I need to ask for directions, my first choice is to approach a family and then perhaps a couple. I also don't assume that women are safe. I size up all my options and choose whom I'll chat with. I still connect with lots of people but I'm less likely to be put in the position of reactively trying to get myself out of a situation when I have made the initial choice.
Principle: Engage Other People in Your Safety. When I go out at night, I chat with a server for a bit so they are aware that I'm alone. They'll watch out for me and move unwanted attention away. If I'm walking to a destination but no longer sure of my safety, I'll stop and ask directions even if I know the way. People will redirect me if I'm headed into an unsafe area. Whenever possible, I subtly engage others in my safety whether I'm feeling unsafe at that moment or not.
Principle: Never Be Rushed into a Decision. Whether you're at home or traveling, being rushed into a decision is one of the easiest ways to be conned or ripped off. It's a common strategy of people who want to take you for more than they should. It usually starts with introducing new, credible, but inaccurate information that requires you to make a decision quickly. If they won't give you the time to properly consider their offer, reject it. Get yourself to a safe place where you can take your time to decide what you want to do.
Principle: Be Rude If Necessary. I'm usually polite and congenial with everyone I meet. It's how I was raised and it makes for a happier life. However, when it comes to safety, if polite doesn't work, I allow myself to be rude – especially when I travel alone. Regardless of whether it may hurt someone's feelings or disturb other people, if I have to, I will be rude to ensure my safety. I'll be loud or brush someone off curtly. It doesn't come up often but it has a couple of times.
Follow these fundamental solo travel safety principles, cover the basic travel requirements, like carrying identification, having the name and phone number of your hotel in your pocket, and keeping your money secure and you should be safe as you travel solo.
Use Your Voice for Safety
Notice Solo Travel Safety Principle #5: be rude if necessary. This does not come easily to most of us and it may require you to speak very loudly.
A few years back I was on an overnight train in Europe in a regular compartment. There were a few people in it, a mix of men and women of different ages. I did what made sense on an overnight train; I went to sleep. However, I awoke in the middle of the night to discover that all but one man had disembarked and that he was pawing my body.
I yelled. Then, I went into the corridor and yelled. I got the conductor and even with the slight language problem, the tone and level of my voice told him what was going on. He moved me to another compartment where I was safe.
I had my voice to protect me. If I'm being bothered by someone, I make it known. And, given that my policy is to stay in a public, there are always people around to come to my defense.
Some people, women especially, have naturally quiet voices. They may be afraid to make a fuss. You need to get over both to ensure your safety as you travel solo. Before leaving on your trip, find your voice. Go into a basement or some place where you can yell and go for it. Practice using your voice so that it is ready if you need it.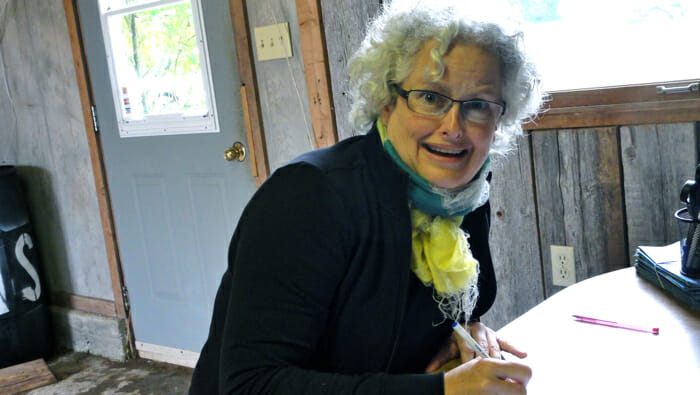 Fear and Anger Are Useful Emotions to Keep You Safe
There is fear that is debilitating, that stops you from exploring the world. There is also fear that is useful, that protects you from entering dangerous situations.
There is anger that is unproductive, that stymies your ability to enjoy opportunities and people. There is also anger that helps you read situations and people, thereby protecting you from danger.
Emotions such as fear and anger are neither good nor bad. I try to think of them in terms of being useful or not useful.
When it comes to solo travel safety, if I'm fearful I consider carefully whether it is warranted and useful. If it is, I pay attention to it. If it's not, I use logic to get past it and usually find that, once in a situation, I relax and confirm that the fear was unfounded. It's a similar situation with anger. By deciding whether it's appropriate to be angry at a person or situation, I determine whether the anger is useful or not. If it is, it's protecting me. If not, it's restricting me and I have to figure a way past it.
I believe that, when traveling solo, it's important to make anger and fear useful.
We are taught to ignore anger and fear because we are supposed to be strong and polite. As a result, these useful, protective emotions can sometimes hide from us. They are still there but we may have to look for them. They may be lodged in your gut, in intuition, or in a question mark in your brain. Pay heed to them. Think about them logically and decide whether the anger and fear are warranted and therefore useful, or not.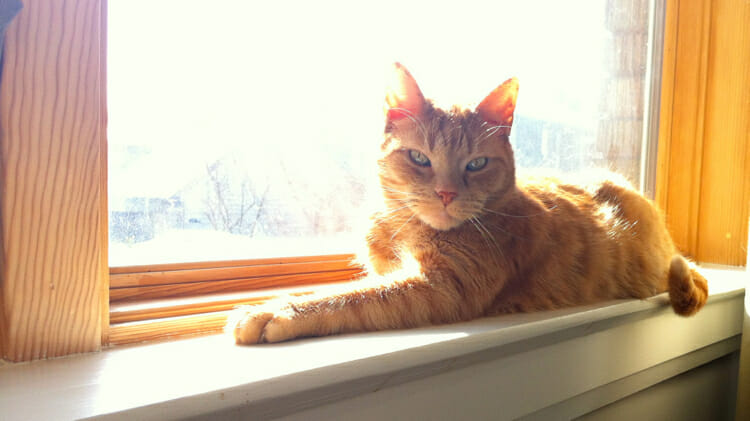 Safety Tips that Make Your Solo Trip Better
My cat, Charlie, like most cats, is a selfish creature. I would not recommend Charlie's ways as relationship advice. But, when it comes to solo travel safety principles, he has a few traits worth learning. So, I give you solo travel safety skills that truly enrich life, direct from my cat.
Be still and observe. Charlie spends a lot of time very still, just observing the room. If something is happening that he's not sure about – a new toy he has yet to figure out, for instance – he becomes even more still. He crouches, ready to make a move should he have to. Being observant and aware of our surroundings is essential to solo travel safety but it can also reveal the most interesting things about your destination.
Be selective. Charlie is very definite about whom he will grace with his presence. Whether the invitation has been offered or not, he will jump on a visitor's lap or snuggle up beside them if he has decided that they are worthy. Be proactive and choose the people you want to connect with as you travel solo, and, if necessary, whom to engage in your safety. You may enjoy the most delightful surprises.
Ignore those from whom you don't want attention. On the flip side of deciding on the people he wants attention from, Charlie is also very definite about those from whom he does not want attention. If you are that person, you will know it. No amount of tempting or cajoling will get him to come your way. Ignore, don't make eye contact, and move away from anyone who makes you uneasy. This will ensure that you spend your travel time in comfortable situations.
Be clear about what you want and don't want. Charlie still has nails. You'll know it if you do something he doesn't like. With a swift swat you'll get the message – nothing that does much harm, but enough to change your actions. Likewise, as you travel solo, be clear about what you do and don't want. If ignoring a person isn't enough, be vocal. Cause a scene if necessary. People will come to your aid and you'll have an interesting story to share upon your return home.
Live your own schedule. Charlie's life is one of leisure. He determines how active he'll be and when he'll sleep – which is a lot. Whether you need a lot or little sleep, whether you build lots into the day or only one thing, live on your own schedule so that, for safety sake, you are well rested and alert. But more, you are able to enjoy your trip your way.
Here are a few more solo travel safety posts for you.