No matter what list you check, Paris is one of the top three city destinations in the world. Unfortunately it's an expensive destination as well. But there are ways to solo travel Paris on a budget. Vraiment!
In fact, absorbing the vibe of Paris is quite cheap. A coffee and croissant on a sidewalk patio costs almost nothing yet it gives you a very typical Parisian perspective on the city. There are ways to see the highlights and experience la Paris verite on a budget. Below are out best tips.
Given that the city is scheduled to host the Olympics in 2024, the time to visit Paris is now.
When planning your trip to Paris you may also want to head over to London. If this is the case, check out Solo Travel London on a Budget post.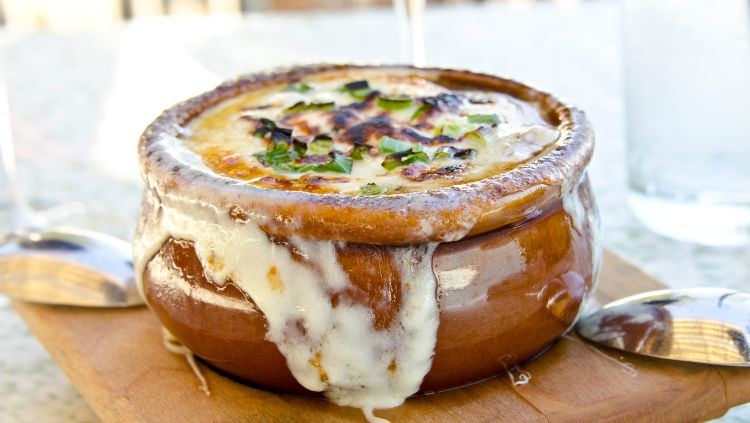 Free Things to do In Paris
My ultimate budget Paris tip. Paris Greeters are locals who love their city and want to share it with tourists. You're best to book your Paris Greeter online and in advance. This link will give you a sense of the experience: Friendly Paris: Exploring the Real Paris with a Greeter
Free walking tours. There numerous free, guided walking tours including Discover Walks and Sandeman's. Don't forget to tip your tour guide as they are not paid for the tour.
The Celebrity Cemeteries. The Cimitière du Père Lachaise and Cimitière du Montparnasse are both the final resting places of intellectuals, artists and philosophers. You'll find the graves of Jim Morrison of The Doors and Chopin at Pere Lachaise, and Charles Baudelaire and Samuel Beckett in Montparnasse. Both cemeteries deserve a stroll in good weather or bad.
Nuit Blanche was originally conceived in Paris, France in 2002, in an attempt to bring contemporary art to the masses in public spaces. It's free. It's held in October each year.
La Fête de la Musique. In the spring, attend La Fête de la Musique in Paris and throughout France. Held on June 21st, it is a day everyone takes to the streets for music.
Tunnel des Tuileries is a tunnel parallel to the Seine at the Quai des Tuileries close to Louvre that is for pedestrians and bicycles only. Ten European street artists were invited to create vast frescoes along its 800 meters that will be visible for at least a year, until the summer of 2023.
Take in a free film. For a month each summer Cinéma en Plein Air festival screens films free of cost in the Parc de La Villette.
Explore the inspiration for New York City's High Line. "Whether you call it the Promenade Plantée, the old Vincennes railway line, the aqueduct walk, the Coulée verte René-Dumont, or la Coulée verte, this 4.7 km/2.9 mile path is the world's first elevated park, a lush, green artery from the heart of Paris to its edges," says solo traveler, Prue. Read more about her experience visiting this park built on an old railway line in Solo Travel Destination: La Coulée Verte, Paris.
Visit Shakespeare & Company. This is a store with an interesting history. It is actually the second store with the same name. The first was famously frequented by James Joyce, Ezra Pound and Ernest Hemingway. It closed in 1941 during the Nazi occupation of Paris. The second Shakespeare & Company opened in 1951. Located on the left bank quite near Notre Dame, it is worth visiting for its selection of new and used English language books, its place in literary history, and the events it holds regularly. It was featured in the films Before Sunset and Midnight in Paris.
Wander the arrondissements. Each arrondissement has a unique flavor and lots to offer. It's up to you which you'd like to visit. This post by Young Adventuress gives you the highlights of each.
Gaze at art. The Musée d'Art Moderne de la Ville de Paris offers free admission to its permanent collections. Note that the museum is closed on Mondays.
An alternative to the Eiffel Tower. Go to the Printemps department store, take the elevator as high as it goes then the escalators further up to the Terrasse where you sit free of charge on the roof of the Printemps with Paris at your feet. If you like, you can enjoy a coffee or food while you're there. Located at 64 Bd Haussmann.
Sit at a café and people-watch. Forget about grabbing a coffee to go. In Paris one sits and enjoys. Take a seat at a table outside a café and order a coffee then watch the world go by. The perfect activity for a solo traveler in Paris on a budget.
See the cathedrals. The Cathédrale Notre Dame de Paris and the Basilique du Sacré Coeur are the two most interesting and iconic churches in Paris. I especially like just wandering around Notre Dame de Paris in the evening. After dark there are still many people out so the area's safe and great for people watching. Plus the cathedral is beautifully lit. Unfortunately, it sustained serious damage in a fire in 2019, so only part of the cathedral is currently open. It is being rebuilt and is slated to fully reopen in April 2024.
Go to a 150-year-old flea market. Marché aux Puces translates as flea market. The largest Paris flea market is in St. Ouen and was established around 1870. It's open Saturdays and Sundays and entry is free.
Cycle or roll. Paris Rando Velo offers free hiking and cycling events in Paris. It has had difficulty with staff so some events have been cancelled but I'm leaving this on the list as it's an awesome thing to do. Hopefully, they'll be up and running again soon.
Walk, walk, walk. Paris is a fantastic walking city. You can cover all the major city sites and attractions on foot and, by doing so, you'll find all sorts of small plaques and interesting statues along the way. I also preferred walking in the evening and taking in the city at night. It's quite busy and I always felt safe. Here's a resource for self-guided walking tours on a variety of themes. They go into great detail so you can plan your day based on your interests.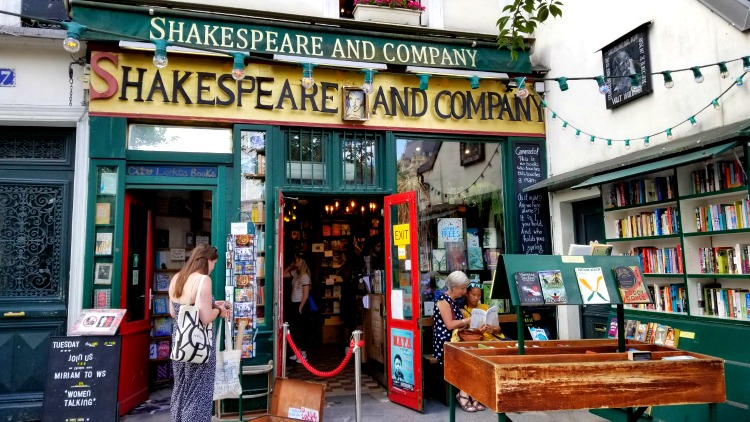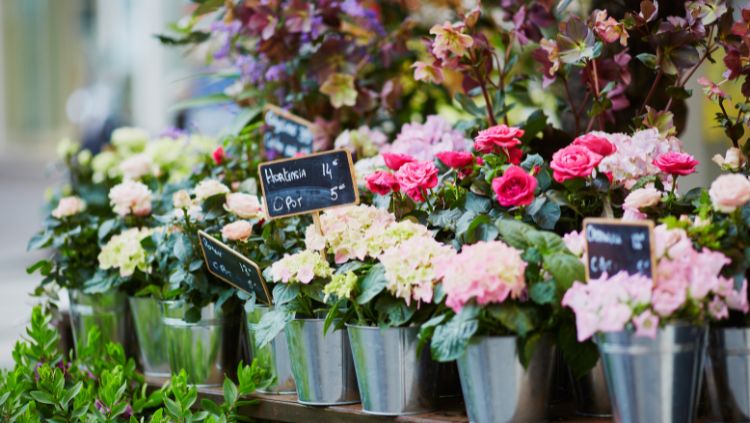 Solo Travel Paris on a Budget: Things to Do
Get a Paris City Pass. The Paris City Pass gets you into many of Paris' top attractions for free. Depending on what you want to do, it can save you lots.
Discounted theater tickets. Kiosque Théâtre is a half-price ticket office for same-day performances in comedy, stand-up, cabaret and theatre. The main Kiosque is at Place de la Madeleine. The kiosque is closed on Sundays during the summer.
For the museum junkie. Many of the museums in Paris are free on the first Sunday of the month. Check the museums ticket page before you. For those who want to spend lots of time at museums, you can buy a Museum Pass from the city to get you into over 50 museums and monuments.
Hop-on, Hop-off. A Hop-on, Hop-off tour is great if you're short on time or want to get an overview of the city before you dig into its specifics. There's usually a 10% saving by booking online.
Feeling fit? Want to climb the Eiffel Tower rather than pay to ride the elevator. You'll save €7. It used to be free but it's not much of a saving now. Go at night and watch it light up from a distance.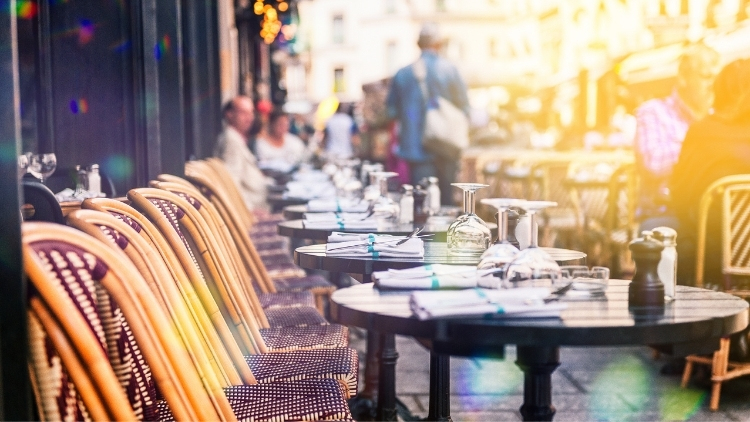 Eating Out on a Budget in Paris
Picnic on the Seine. This is a classic and so easy to do. Simply buy a baguette, some cheese, and a bottle of wine and then dine on the banks of the Seine river.
VoulezVous Diner. When you want to splurge, just a bit, consider VoulezVous Diner. You'll get more than a meal. You'll get an evening in a local's home. Dinner and entertainment and local connections–well worth the price–which is quite reasonable.
Search for deals. Solo travel to Paris on a budget does not mean you can't enjoy a nice meal. Take a look at The Fork for special offers at Paris restaurants.
Go to the market. Markets not only reveal a lot about a culture but they're also a great place to get good quality, inexpensive food.
French bistros are everywhere

. It's pretty hard to make a bad onion soup. Topped with bread and melted cheese, it's a French standard that's inexpensive and so delicious. It's a safe bet at just about any bistro.

Choose the prix-fixe at lunch. For a full restaurant meal, you'll save money by going at lunch rather than dinner and ordering the prix-fixe.
Go to one of the budget restaurants. Travel Noire has a list of the 10 best budget restaurants in Paris.