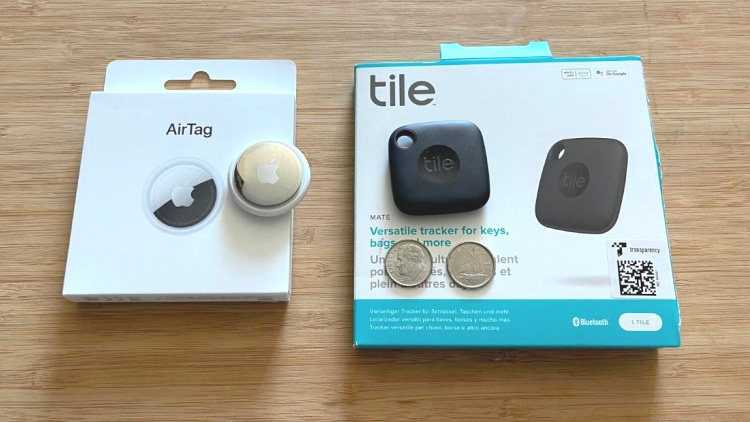 AirTags are the most widely known tracker that people use for their luggage, but they only work with iPhones. Android users have many alternatives, and in this article, I will review the Tile Mate which is compatible with both Android and iPhone.
No doubt you have heard about the chaos at the airports and the horror stories of lost luggage. Many travelers have turned to technology to help take some of the anxiety out of checking luggage. While I recommend only using carry-on during these unprecedented times (here are some great tips for getting everything you need into a carry-on bag), those who cannot avoid checking bags can use a tile luggage tracker and other electronic tracking devices.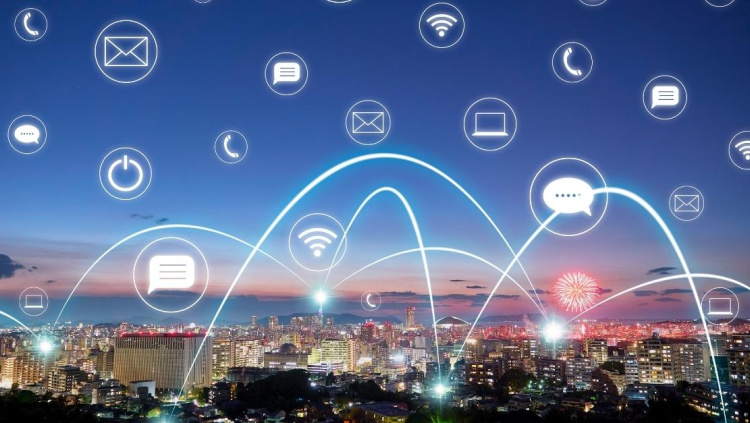 How Luggage Trackers Work: Tile Mate and AirTag
Both of these devices use Bluetooth in order to report their location over short distances. While the theoretical range of Bluetooth is up to 300 feet (approximately 100 meters), in reality, you're probably looking at a best case scenario of around 33 feet (10 meters). That's still plenty of range if it's lost somewhere around you, but what if you send that suitcase down a conveyor belt and into the great unknown? Well, that's when things become really interesting, or a bit terrifying, depending on how you think about it.
The Tile Mate luggage tracker and the AirTag both use mobile phones connected to the internet that are within Bluetooth range to report their location to you when you are out of Bluetooth range to it.
For example, if you lose your AirTag, the AirTag will communicate with the first iPhone that comes into Bluetooth range and piggyback off its internet connection to let you know its location. Not unlike when you were young and asked someone to call your mom to let her know that you had gone over to your friend Ryder's house after school instead of going home.
The Tile does the exact same thing, except that it's limited to only passing those messages along via other registered Tile users.
Security concerns have popped up around these devices, but most have been when they were used by creepy people to track other people. So far, none have arisen around the usage of these devices to track one's luggage. If anything, the stories for this usage have been largely positive in helping travelers find their lost or stolen luggage. The connections between the device and your phone are encrypted, so that adds a layer of security for users.
Neither device is very big, heavy, or bulky. The AirTag is just a bit larger than a quarter and the Tile is probably 50% larger than the AirTag. I've included Canadian and American dimes in the photo with the two devices at the top of this post for a size comparison.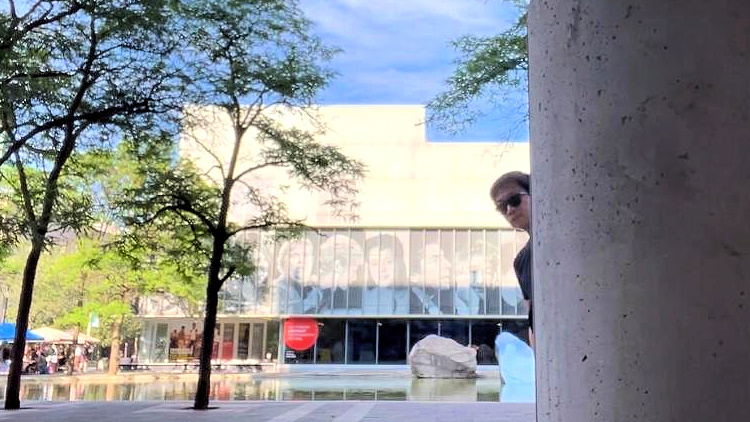 My (Unscientific) Testing Methodology
I didn't have a trip planned where I could throw my luggage trackers into some checked luggage, so I did the next best thing; I made myself the lost luggage! I turned off my Bluetooth, put my phone in Airplane Mode, and ran out of my condo as fast as I could with my AirTag and Tile Mate so that my phone would still think they were at my place.
Next, I had to find a good hiding spot where a passing iPhone or Tile user might come into Bluetooth range of my devices so that they, and I, could be found. To minimize the chance that I would be waiting forever for a Tile user to appear, I went to the busiest spot in Canada to conduct my test. For those who want to add it to your list of random Toronto facts, the intersection of Yonge and Dundas Streets is the busiest intersection in Canada and where I hoped would encounter at least one Tile user before sunset.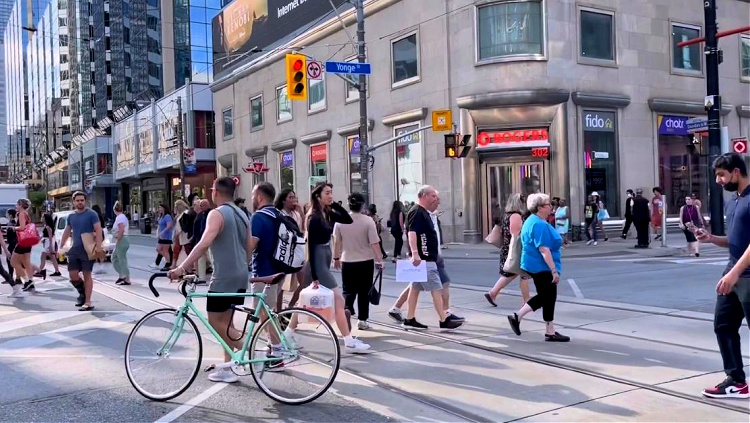 The Results: Testing Tile Mate Luggage Tracker and AirTag
As expected, my phone located my AirTag immediately. Anyone who has an iPhone should definitely get an AirTag as the setup was really easy and quick with no additional software required. And, with so many iPhones around you won't have to wait long for your AirTag to be located. The setup for the Tile took a bit longer as I had to download an app and complete the registration process, so set aside about 10 minutes for that before you need to use it.
The Tile Mate wasn't immediately located and in part I'm glad it took longer as it proved that my experiment was working. With the AirTag popping up so quickly, I couldn't be sure for a moment if I had accidentally turned on my Bluetooth. The Tile initially showed its location to be a few blocks away from me, and at first I thought that it might be a problem with accuracy. I then realized that it must have been that a Tile user picked it up during the walk to my destination, especially as the spot was easily out of Bluetooth range from my current location.
I passed the time by crossing the intersection enough times to concern and alarm anyone who was keeping track, but I wasn't sure what to do with my time as I didn't want to venture too far from the intersection and away from the maximum pedestrian traffic exposure.
It felt like hours, but it was only about 15 minutes until the Tile app finally discovered my true location. Not the hours I had feared it might take, but still slower than the AirTag by a good margin. However, for those on an Android, it's a good alternative that should serve you well.
With both devices, you can also trigger an audible alarm if you are within Bluetooth range to help you locate them.
Alternatives to the AirTag and Tile Luggage Trackers
There are many alternatives for Android users beyond the Tile, but many of these only function when you are within Bluetooth range, making them almost useless to track lost luggage. Those with the ability to piggyback off other phones, similar to what the AirTag and Tile do, are limited because they can only do that using their existing user base. I selected the Tile because it had the largest user base for Android compatible devices, but as I experienced in my test, even at the busiest intersection in Canada it wasn't found immediately.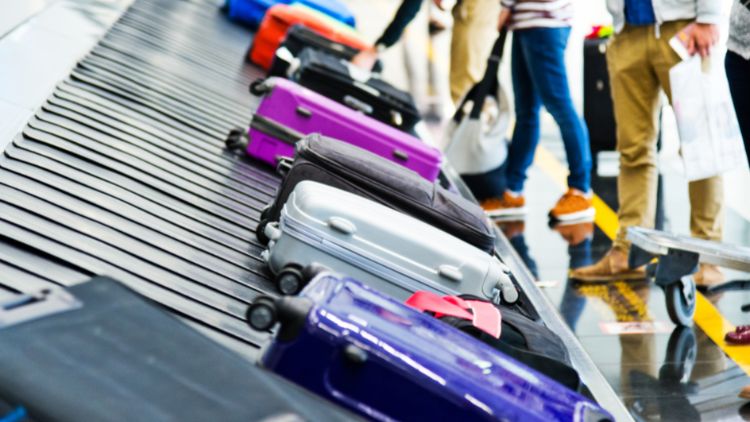 Conclusion: Tile Mate and AirTag Review
Whether you decide to get the AirTag or the Tile Mate, they will both work well in keeping track of your luggage. The Tile offers many add-on services that seem like a waste of money to me since I'm only looking to keep track of my luggage. I don't need a complete history of every place that my Tile has been from now until the end of time. As you probably guessed, I did not buy any additional services. There are no additional paid services that are offered with the AirTag.
The cost and the size of the two are about the same, so those factors won't likely sway you either way. The AirTag does look sleeker and cooler, but the Tile has a built-in hole making it easy to attach it to things like a keychain.
One major drawback of the Tile is that you cannot replace the battery, but they claim it has a battery life of two years. The AirTag battery is replaceable and uses a common watch battery. They sell a more expensive version of the Tile called the Tile Pro that offers a replaceable battery and greater Bluetooth range, but it costs up to 30% more. My advice would be to stick with the Tile Mate. Two years is an eternity in tech years, so you'll probably want to upgrade to something else by that time anyway.
As I am writing this, I just confirmed a trip to Turkiye (formerly Turkey). I will put both trackers in my luggage and share the results, so stay tuned! While I will only be traveling with carry-on, this will be good insurance if I'm forced to check my luggage at any point, and for me to keep track of it when I'm out and about during the day. I will know that I need to return to my hotel should I see my suitcase go on a sightseeing adventure without me.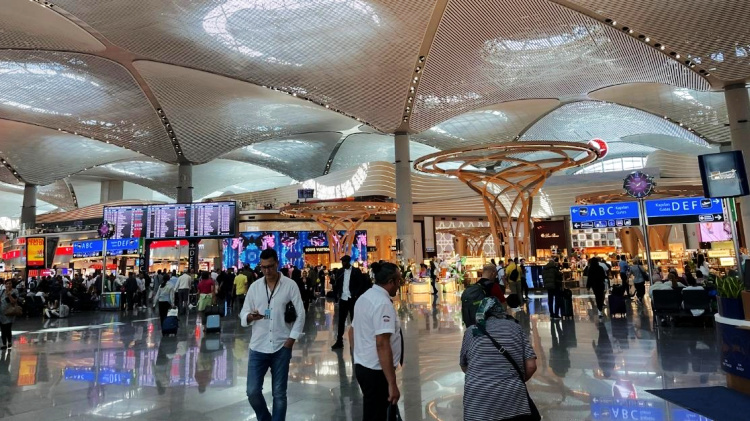 UPDATE: Real World Test of AirTag and Tile Luggage Tracker
As promised, I used my Apple AirTag and the Android compatible Tile tracker to keep an eye on my luggage during my recent flight from Istanbul to Toronto. Here's how it went.
I spoke a few encouraging words to my AirTag and Tile, mostly of the "You can do it!" variety, then asked the luggage gods to grant them safe passage, and gently placed them into my suitcase at my hotel in Istanbul.
The airport is really far away from central Istanbul and traffic is quite congested in the city, so this gave me lots of time to think about all the ways that the airline could lose my luggage. While I could see my AirTag during the drive (my driver likely had an iPhone), my Tile was last seen at the hotel. This was to be expected as there are many more iPhones around than Tile users.
I never did see an updated location for my Tile again while I was in Turkiye, however, my AirTag was consistently showing its changing location in the airport, which was reassuring. There was one point when my suitcase appeared to stop at a Burger King in the food court for a Whopper, but otherwise it followed a predictable route.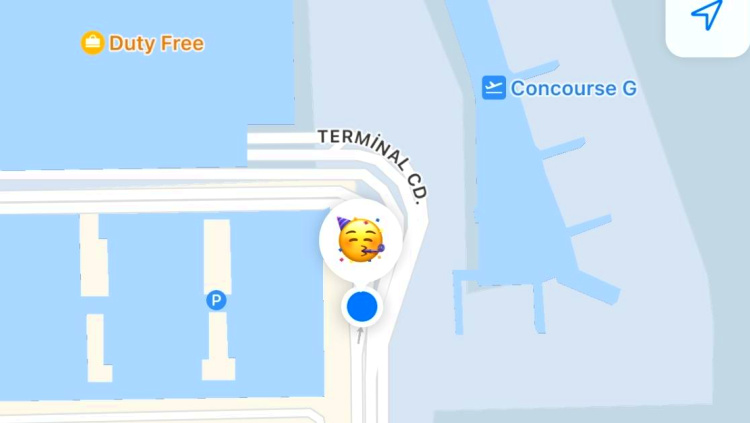 The real fun started when I landed in Toronto. Luggage typically doesn't make it to the belt before the passengers get there at large airports, so I had assumed we were still waiting for them when I got there. Suddenly, some oxygen entered my foggy brain, which was weary from sleep deprivation and an 11-hour flight, and I remembered that I had both my luggage trackers in my suitcase that might reveal its location.
There was still no sign of my bag from my Tile, but my AirTag said it was in the terminal. "Say what?" I said to myself. I thought it had to be a mistake, but then my Tile also notified me that it was in the terminal. Because there was only one suitcase on the belt, I came to the horrifying realization that it might be one of the hundreds of abandoned suitcases that were scattered throughout the luggage collection area.
I calmed myself, turned on my Bluetooth, and started scanning for my AirTag by walking around the areas near the luggage belt and around the piles of orphaned suitcases. Finally, on the opposite end of the conveyor belt, my AirTag started to point me in a direction.
As the countdown started with the distance between me and my AirTag reducing, I could feel myself getting excited until I was just a foot and a half from my suitcase. My excitement then vanished because according to my phone I was standing right in front of my suitcase, but even at this short distance I didn't actually see it. That was because it was buried amongst many other suitcases. As I started inspecting the pile more closely, I was finally able to dig out my bag.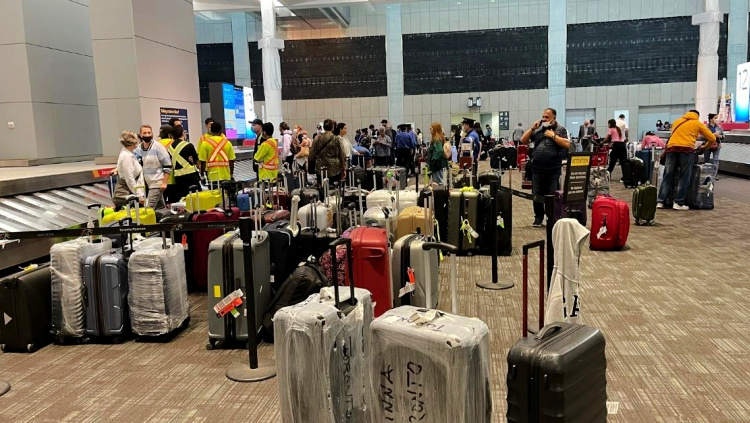 This is why I travel with carry-on luggage only whenever possible, and why airlines are being criticized. While there were announcements identifying which belt was assigned to our flight, they really should have notified passengers that there was an overly energetic member of staff who was quickly scooping up everyone's luggage and piling it randomly throughout the terminal. If not for my AirTag and Tile, I would have easily waited another half hour for the luggage to appear, and then it would probably have taken another hour or two to sift through the hundreds of suitcases piled in the terminal.
Based on my experiences, Tracey bought and used the Tile Mate on her recent trip to Ireland.
Given the horror stories I'd been hearing about airport chaos and missing luggage, plus the fact that my suitcase had gone AWOL for 3 days on my last pre-pandemic trip, I was keen to do whatever I could to try to keep tabs on my bag this time around. As an Android user, I chose the Tile Mate. It worked exactly as King described, with the added bonus that it allowed me to anonymously thank the unknown person whose phone helped locate my suitcase. It wasn't lost, it just took a while to appear on the conveyer belt, but there was a degree of comfort in knowing that it was nearby, so I could relax and just wait for it to come to me. I loved it and will use it on every trip now, especially since I almost always check a bag.
To conclude, I highly discourage anyone from checking luggage if you can avoid it. However, if you have to check luggage, you will save yourself a lot of grief by including some kind of luggage tracker in your bag. They likely saved me about two hours of waiting and searching at the airport. Considering how tired I was after my flight, I'm positive that I felt true love for my luggage trackers that night.
You can find more of our recommended gear for solo travelers here.